After spending a few wonderful days in Stockholm, I set out to see a different side of Sweden, literally. The region of Halland is on the west coast of Sweden, south of Göteborg. Known for beautiful beaches, cosy little towns, and plenty of outdoor activities, Halland is the ultimate destination to experience a Swedish Summer.
Along with a group of other travel writers and bloggers, I spent a few days biking the Kattegattleden bicycle trail, stopping at all of the best places along the way, to truly get a feel for Halland and all it has to offer.
TRAVEL
Halland is easily reachable from Stockholm on Swedish Railways. We took the train from Stockholm to Göteborg (just over 3 hours), then transferred in Göteborg and continued on to Halmstad (1 hour). The trains were super clean and a pleasure to ride in, and even had free wifi and outlets at each seat. It was so great to be able to get a little bit of work done on the trip.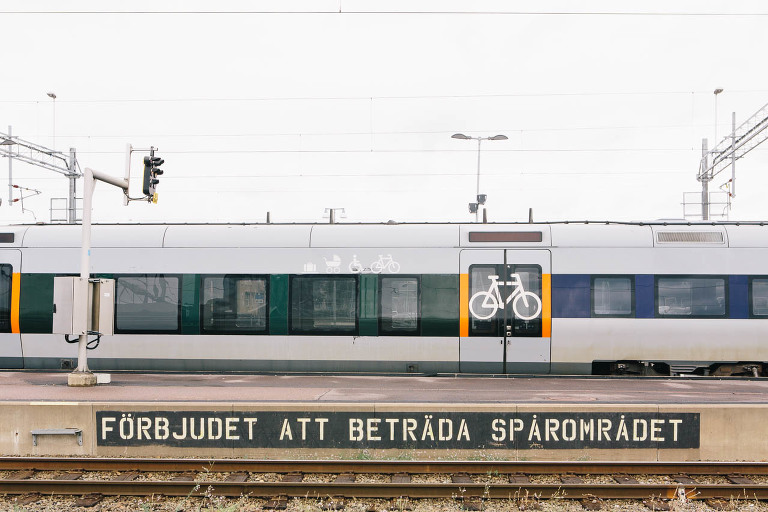 SLEEP
Hotel Tylösand  |  Owned by Roxette star Per Gessle, this classic seaside hotel on Tylösand Beach has a little something for everyone. It features plenty of Roxette memorabilia and is home to Sweden's biggest art gallery. It also has amazing views, a world class spa, a kid's club, 4 great restaurants, and daily concerts during the summer months. We stayed here on our first night and the whole time I was there, I was thinking of a way to come back and stay for a whole week with my family. Maybe next summer?
Check the latest prices on:  Booking  |  Hotels.com  |  Agoda
Read reviews on:  TripAdvisor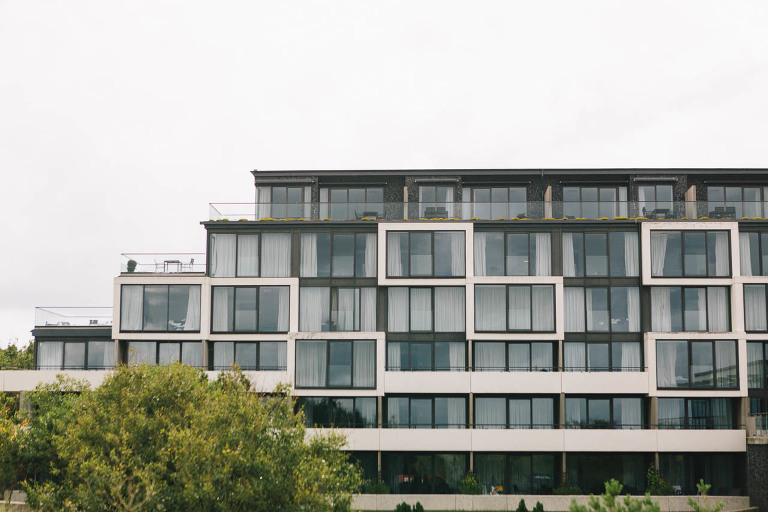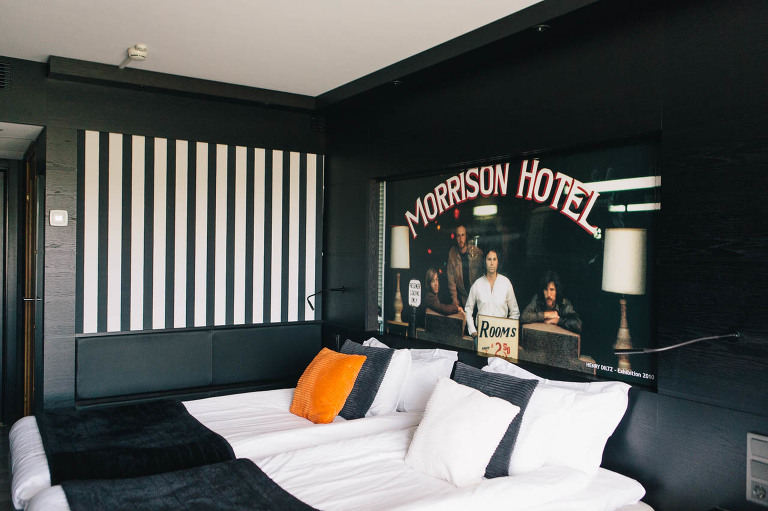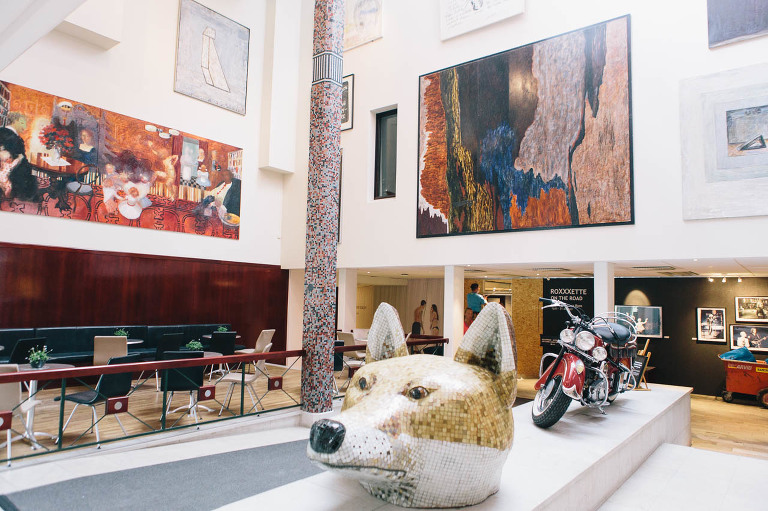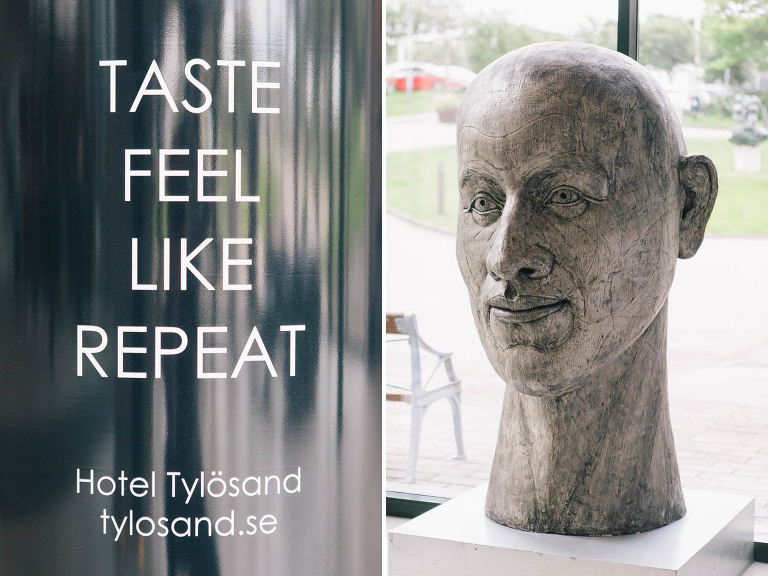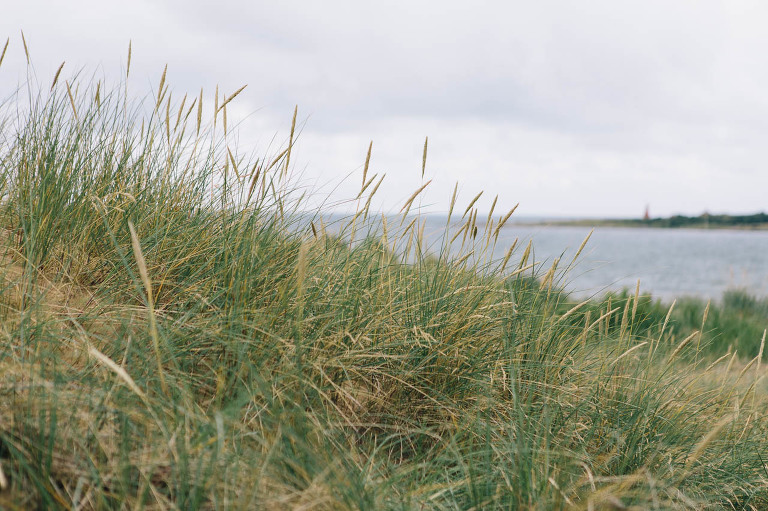 Varbergs Kusthotell  |  Our second night in Halland was spent at the beautiful Varbergs Kusthotell. It was originally opened in 1905 as a coastal sanatorium for children with Tuberculosis. The doctor who founded the sanatorium believed in the healing power of the sun and the sea.
In 1992, it was turned into a hotel and spa. Keeping with the founder's idea of using the healing powers of the sea, they specialize in Thalassotherapy. Completing the Thalassobath ritual was such a unique and relaxing experience, especially after spending all day biking along the Kattegattleden. I would say it was the best part of my stay, but the early morning yoga class on the beach looking out at the Kattegatt Sea was pretty hard to beat.
Check the latest prices on:  Booking  |  Hotels.com  |  Agoda
Read reviews on:  TripAdvisor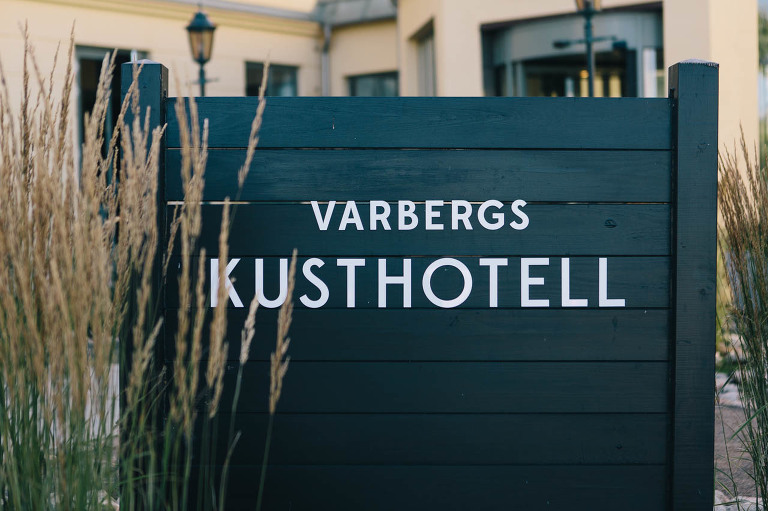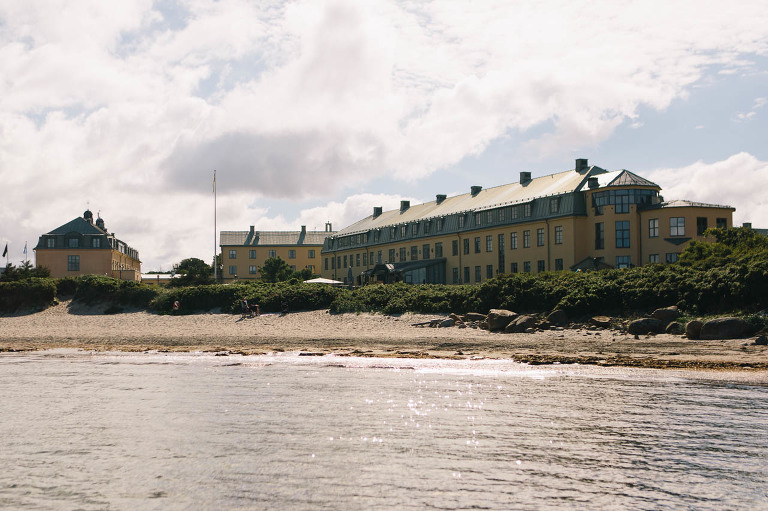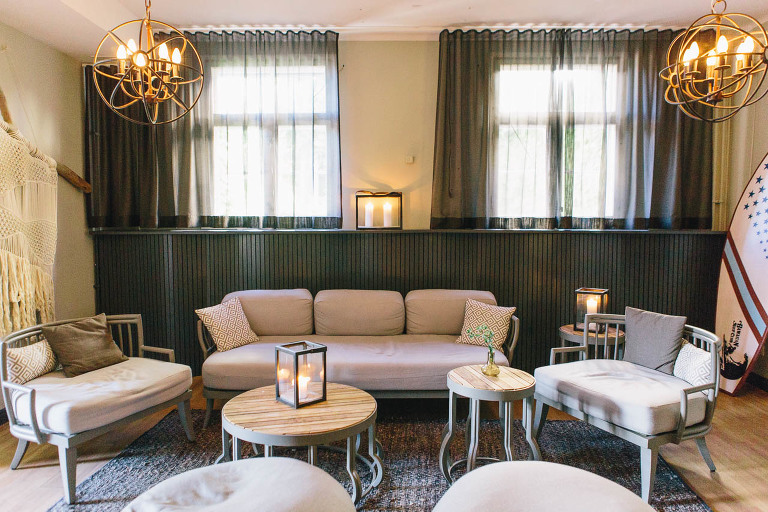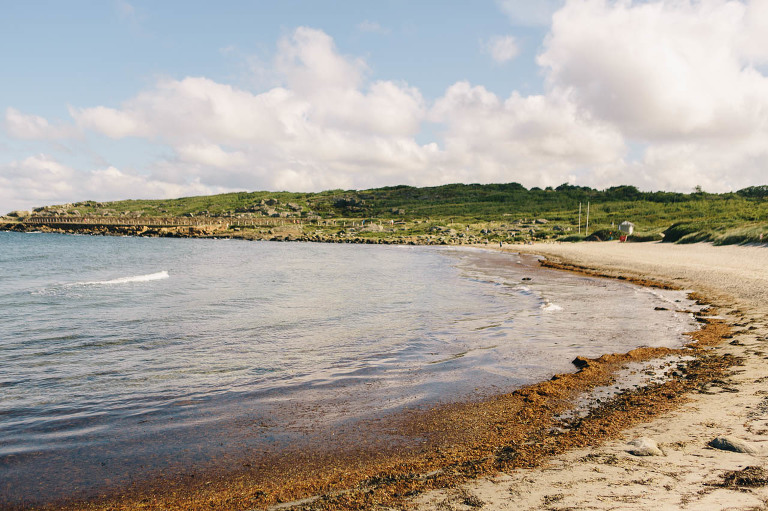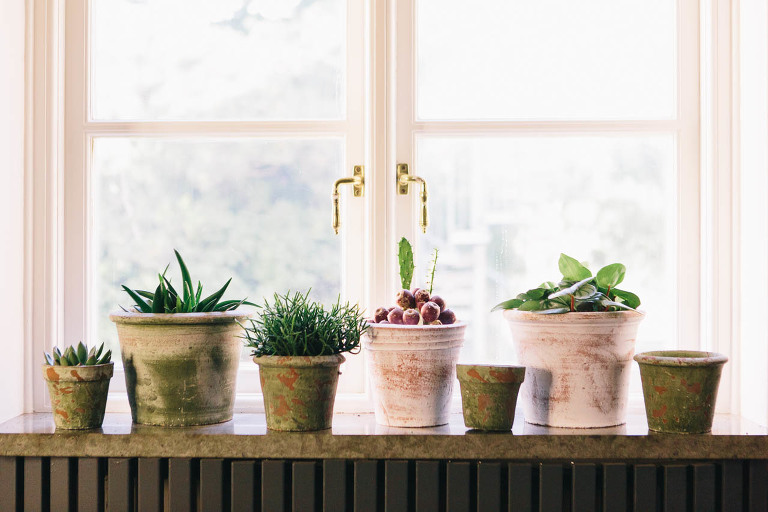 Steninge Vandrarhem  |  Although we didn't actually get to spend a night here, the Steninge Vandrarhem is definitely a place I would like to come back to. Owner Catarina Arvidsson has been vacationing in the Steninge area for her entire life. So when this property went up for sale a few years ago, she and her partner, Per Carlsson (who also happens to be Sweden's porridge making champion) purchased it and turned it into a charming little Bed & Breakfast.
She calls this typical Swedish accommodation "the home of the hiker", as you can travel all throughout Sweden by foot, from one little inn to the next. Catarina hopes to offer families a different way to take a holiday, proving that you don't have to travel far from home to experience new and wonderful things.
Everything at the Bed & Breakfast is inspired by her great grandmother, from the quaint blue decorations, to the mini pancakes served in the cafe, to the desire to make everyone feel welcome and comfortable. I think she is doing a pretty good job of that, because I really didn't want to leave!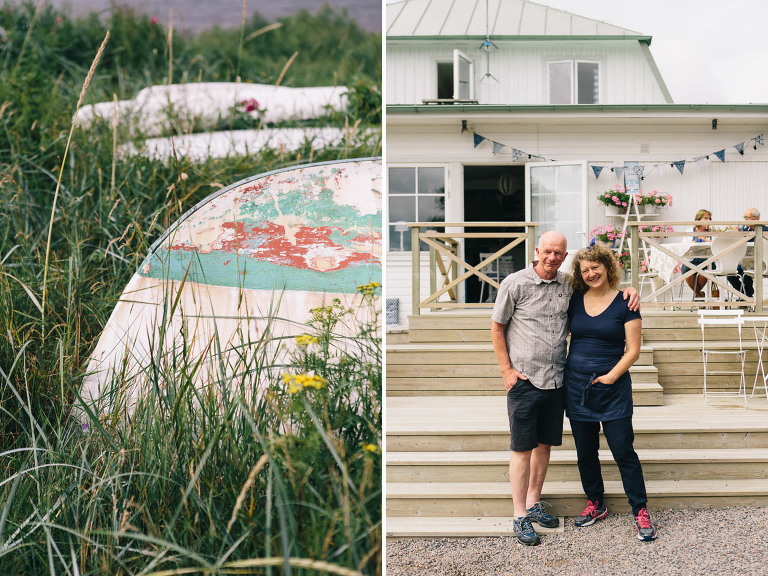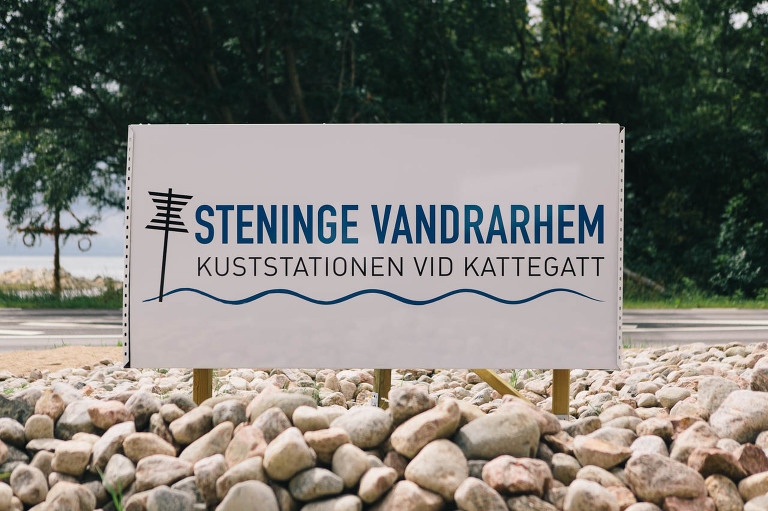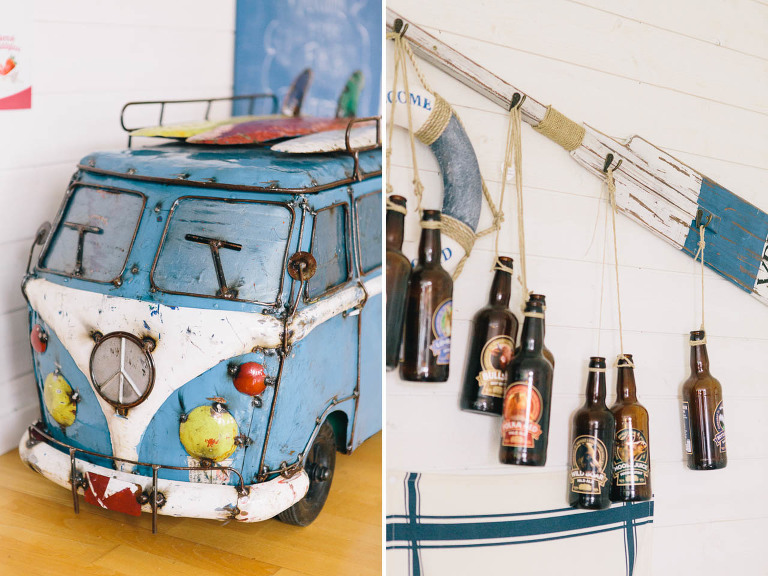 EAT
Leifs Terrace  |  Leifs terrace is perfectly situated, with views of both the Kattegatt Sea and also the concert venue at the Hotel Tylösand. On our first night in Halland we ate dinner here and watched the nightly concert. All through dinner, I couldn't decide which to look at, the gorgeous sunset or the awesome concert going on right below our table.
Steninge Vandrarhem Plätteri  |  After biking the Kattegattleden trail all morning, then a short mountain biking excursion, we stopped at the Steninge Vandrarhem Platteri for a wonderful lunch. We had a variety of plättar (Swedish for small pancakes) which is their specialty. They were all topped with local organic ingredients, such as fish, mushrooms, and vegetables from the region. It was such a unique and delicious lunch, and a great re-fuel stop before we continued on the Kattegattleden trail.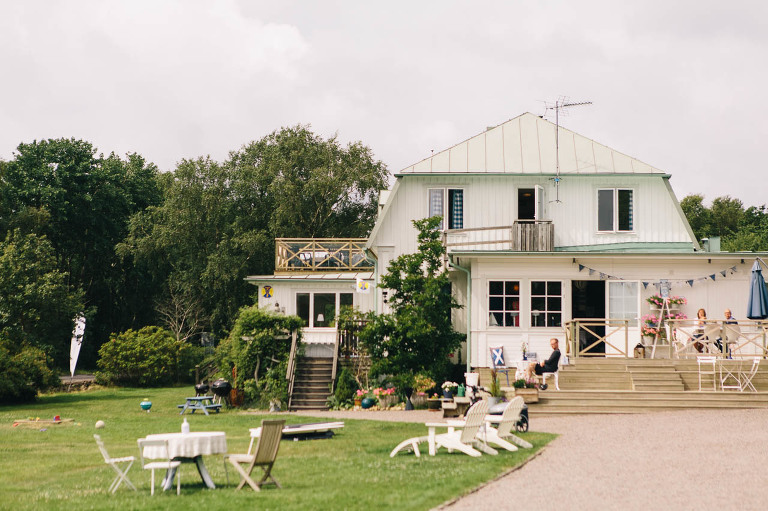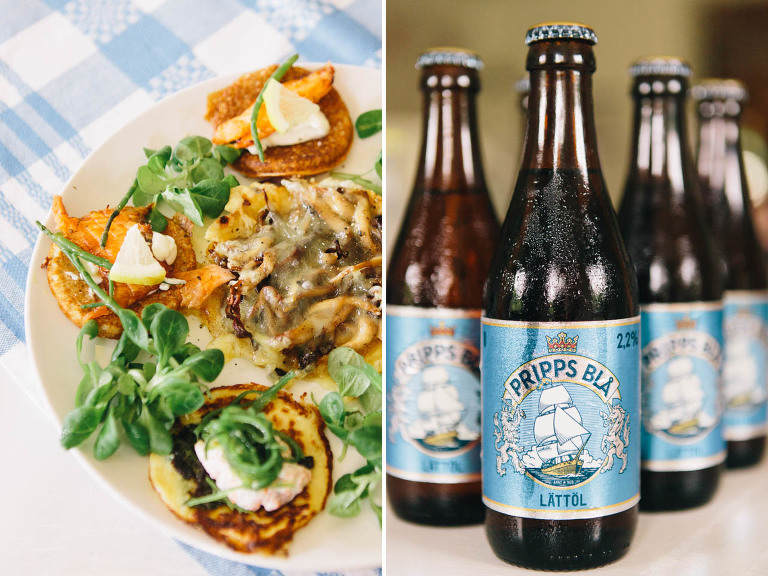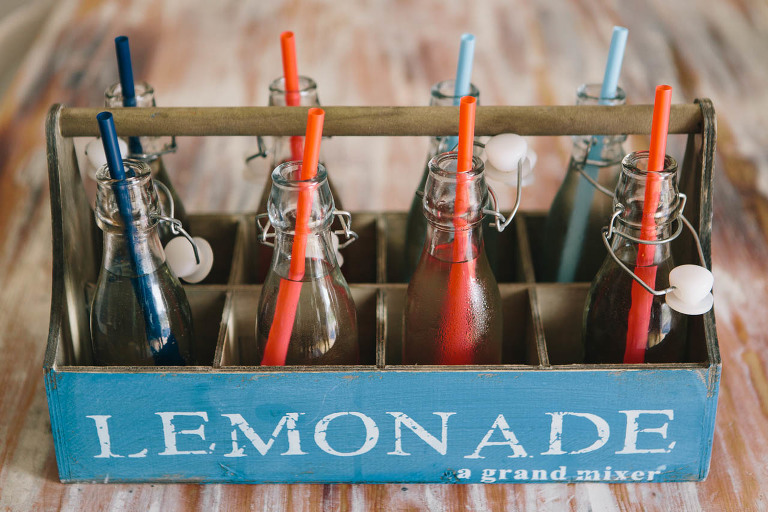 Surf Saloon  |  Right on the beach in Varberg, the Surf Saloon is the cutest little restaurant, and the perfect place for us to stop for a little afternoon Fika. The colors, the decorations, the amazing view, the delicious smoothies and snacks, I loved it all. (Fika is a Swedish concept, meaning to take a break with friends. Usually Swedes will have a coffee and a sweet pastry. Not being a coffee drinker, I took it as an excuse to eat as many Kardemummabullar as possible!)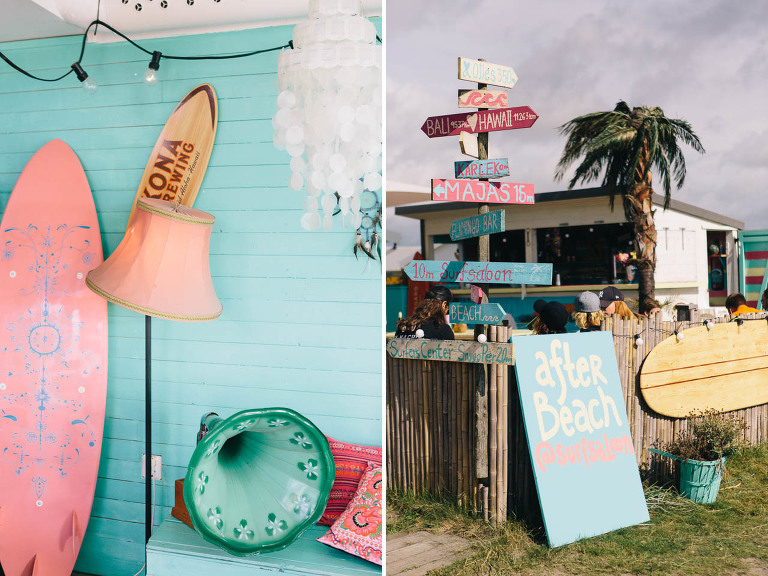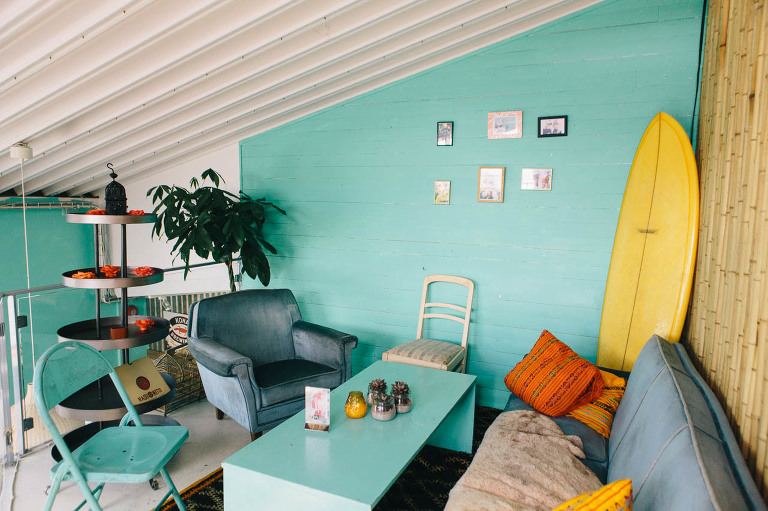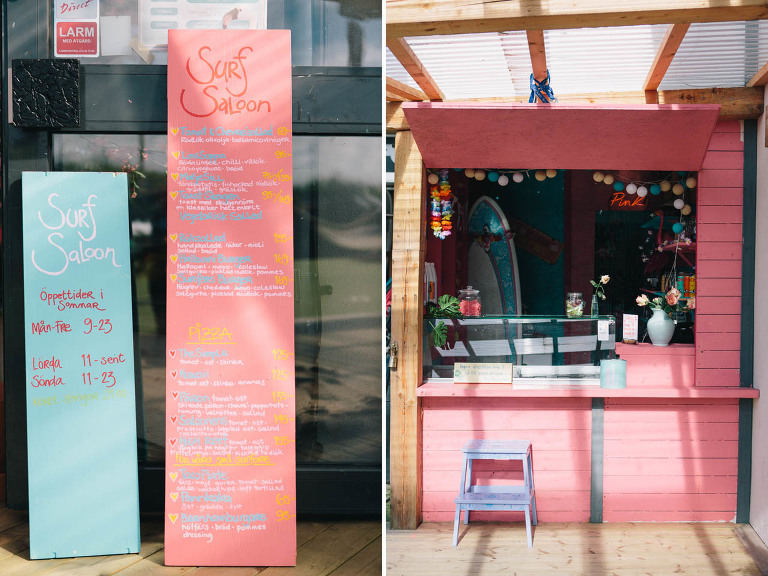 Restaurang Solviken  |  Our second (and last) night in Halland was spent at Restaurang Solviken. Here we were able to try the new feature, Rodizio, which is basically a Brazilian Steakhouse concept. (So good!) Who would have thought that my first visit to a Brazilian Steakhouse would be in Sweden!!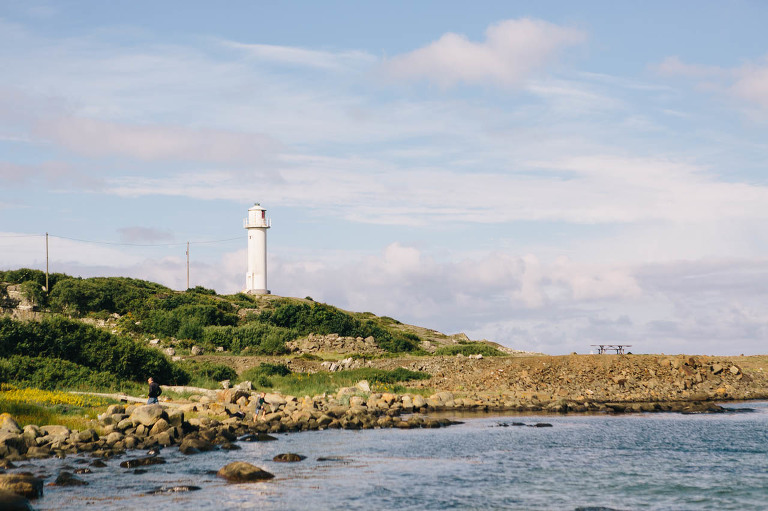 SEE & DO
Tylösand Beach  |  One of the most famous beaches in Halland, this 4 mile long sandy beach attracts thousands of people each day during the summer months. The beach is watched over by lifeguards from June through August and is an ideal destination for families. The black clouds had rolled in right as we arrive to the beach, so there weren't many people around, but it was perfect for photos.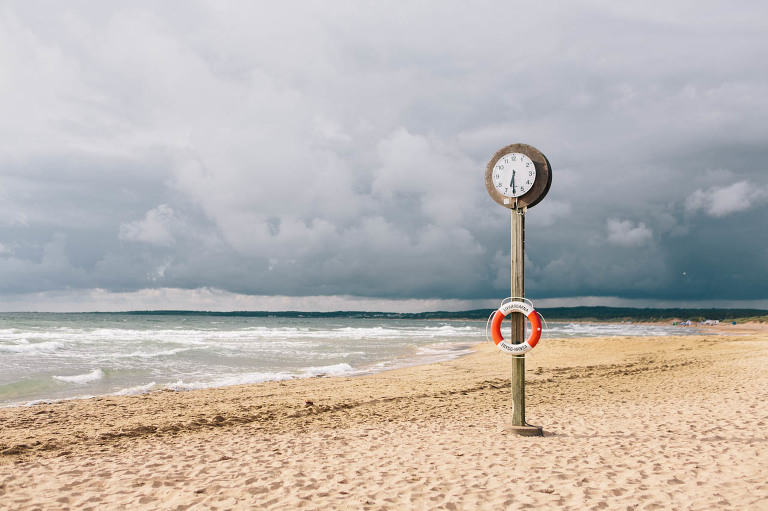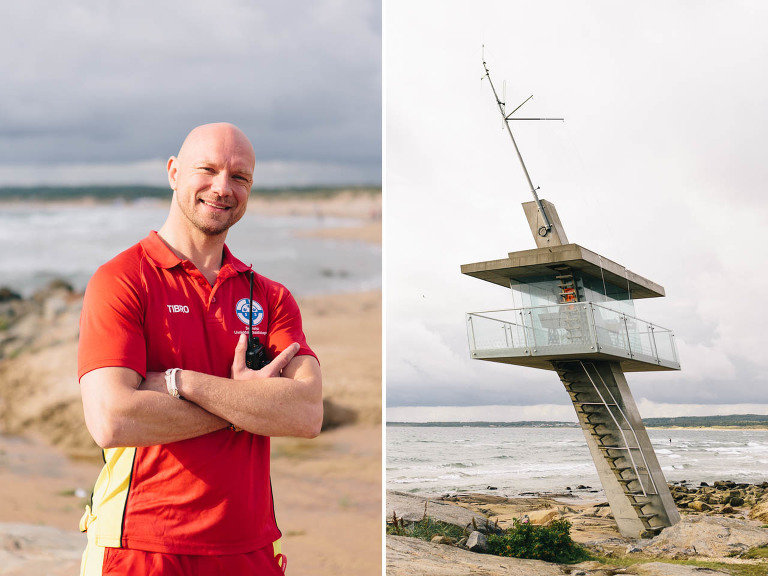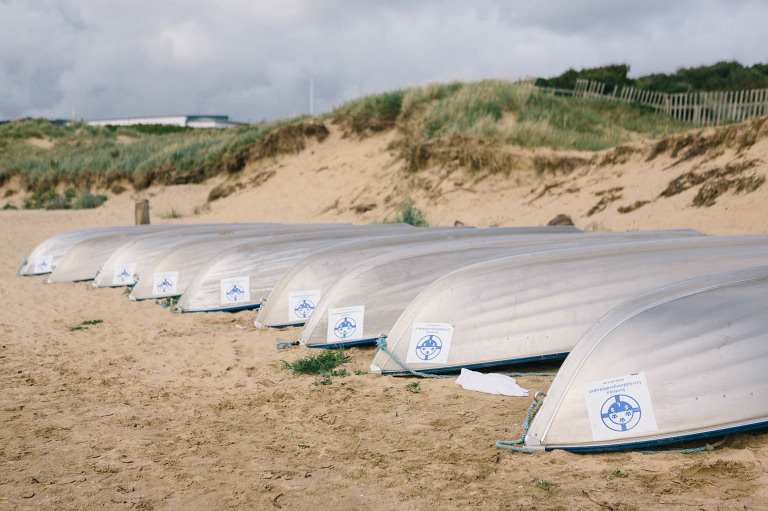 After Beach Concerts at Hotel Tylösand  |  Every afternoon during the summer months, the Hotel Tylösand holds a outdoor concert, featuring some of the most popular Swedish bands. We arrived at Hotel Tylösand just in time for After Beach, and it was a great introduction to summer in Halland. As we sat on the terrace of the restaurant, we watched everyone came up off of the beach to the little outdoor amphitheater. Once the music started, people of all ages (including lots of kids!) sang along, danced, and enjoyed the music, the fresh sea air, and the amazing views.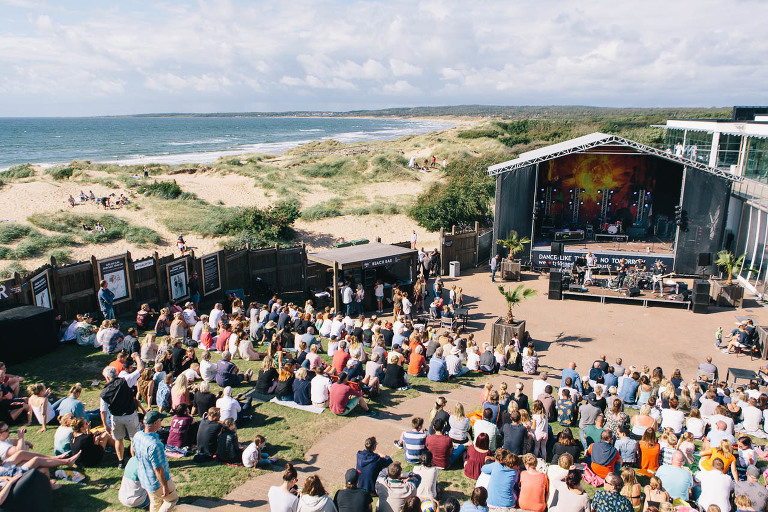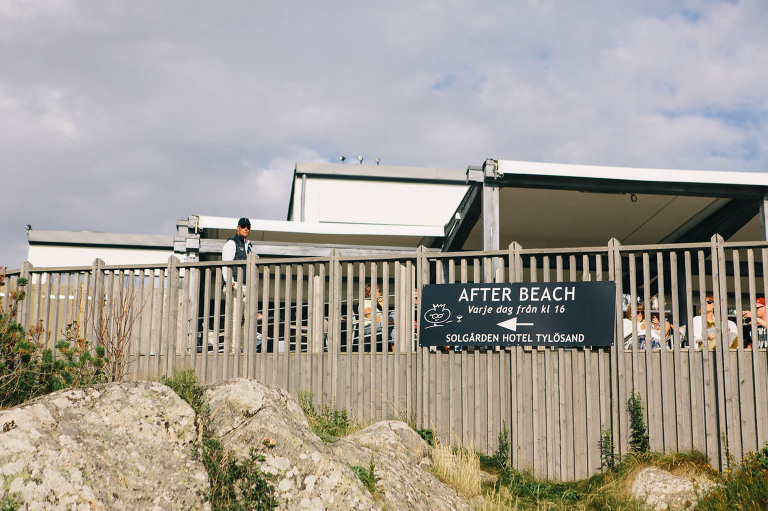 Kattegattleden  |  The Kattegatt trail is a bicycle route along the southwest coast of Sweden. It stretches for 370 km, from Helsingborg up to Gothenburg, passing through picturesque fishing villages, fields of wildflowers, and breathtaking scenery along the way. The Kattegattleden is Sweden's first national bicycle trail, and is appropriately marked with signs bearing the number 1. We started our biking journey in Halmstad and rode north to Steninge and then on to Varberg. But you can choose to ride as much or as little of the route as you want. And if biking isn't your thing, the Kattegatt trail is also ideal for walking or jogging.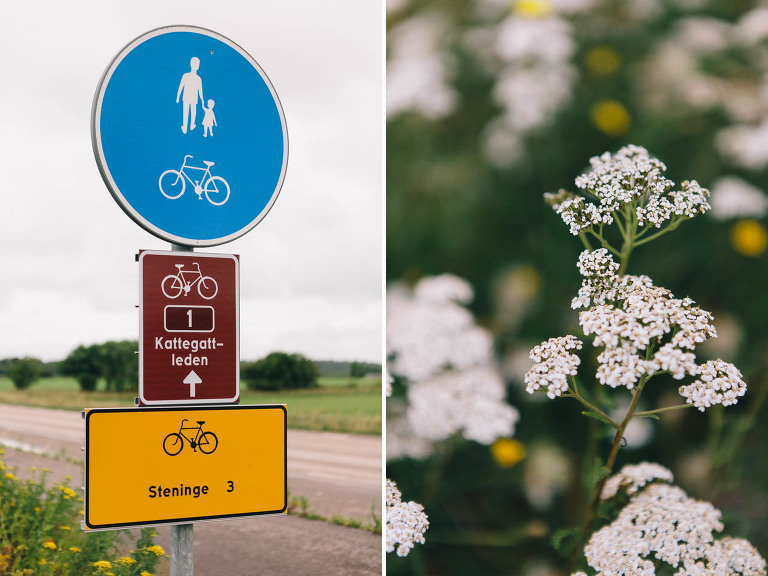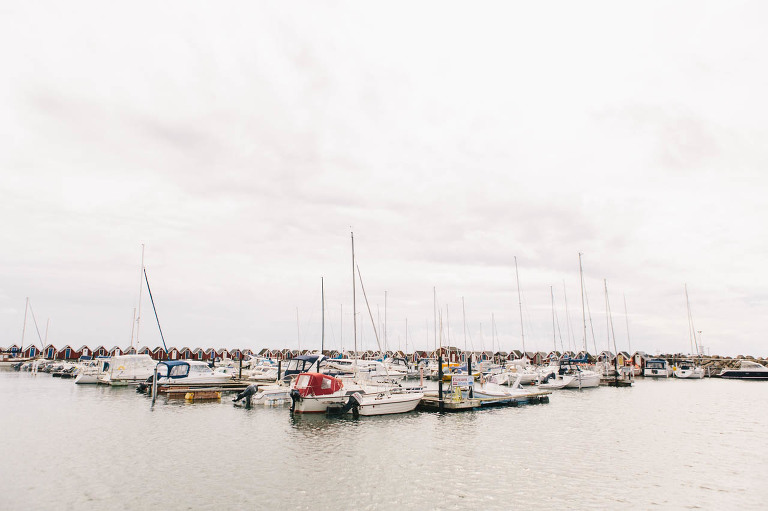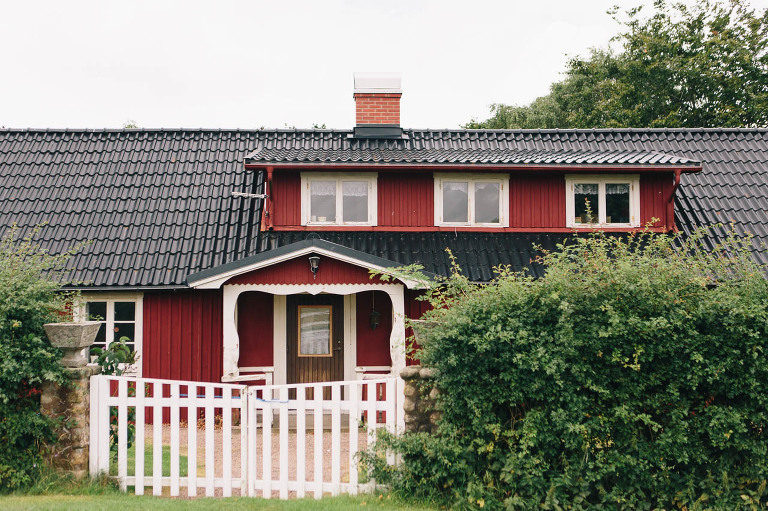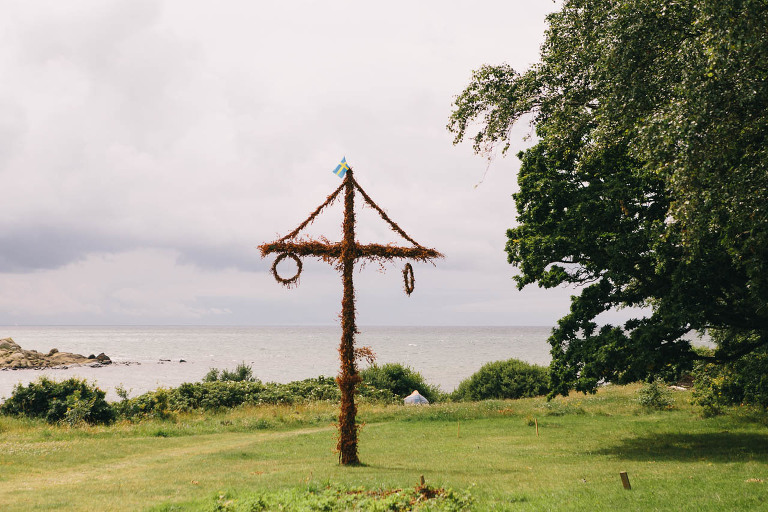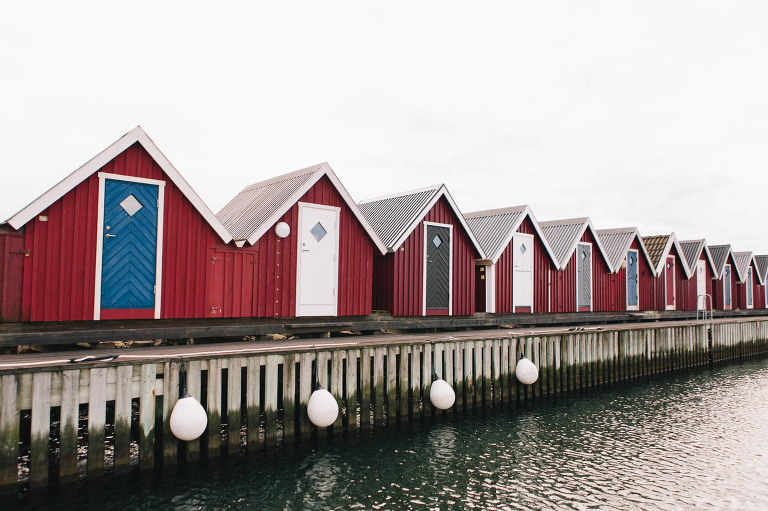 Mountain Biking in Steninge |  Love biking and want something a little more strenuous? Try mountain biking with guides Mikael and Johan, who will take you off roading through a beautiful part of Halland. Tours are organized on an individual basis, and leave from the Steninge Vandrarhem. This was my first time truly mountain biking, and it was so much fun. And maybe just the tiniest bit scary in a few places, but I loved it!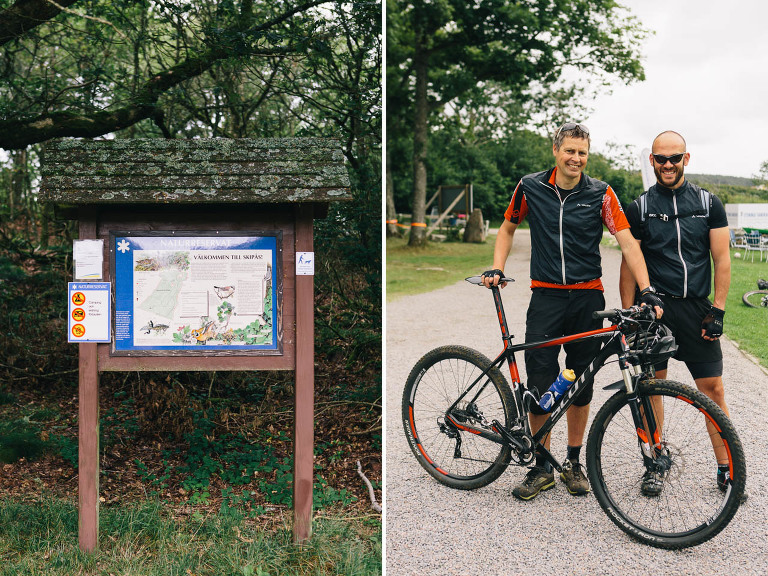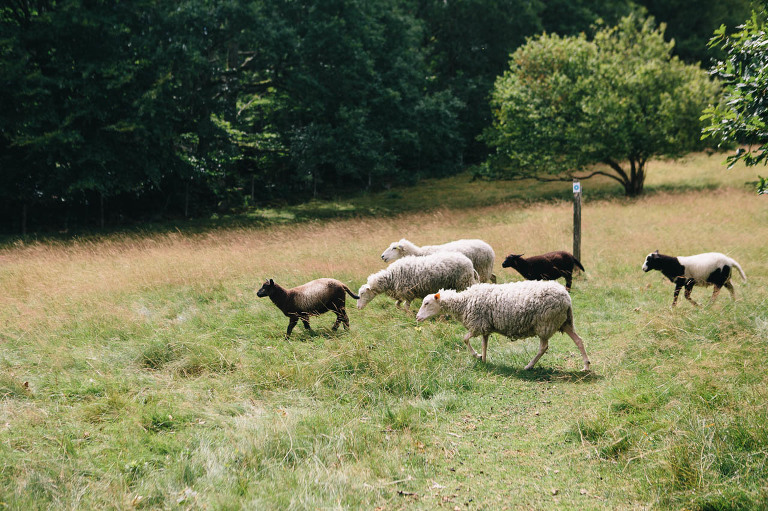 Steninge Glashytta  |  Just a few minutes up the road from the Steninge Vandrarhem is the Steninge Glashytta, where we watched expert glassblower Magnus Andersson in action. Andersson dreamed of glassblowing since he was a child, and through opening the Steninge Glashytta, he was able to not only make his childhood dream come true, but also bring the glassblowing tradition back to Steninge.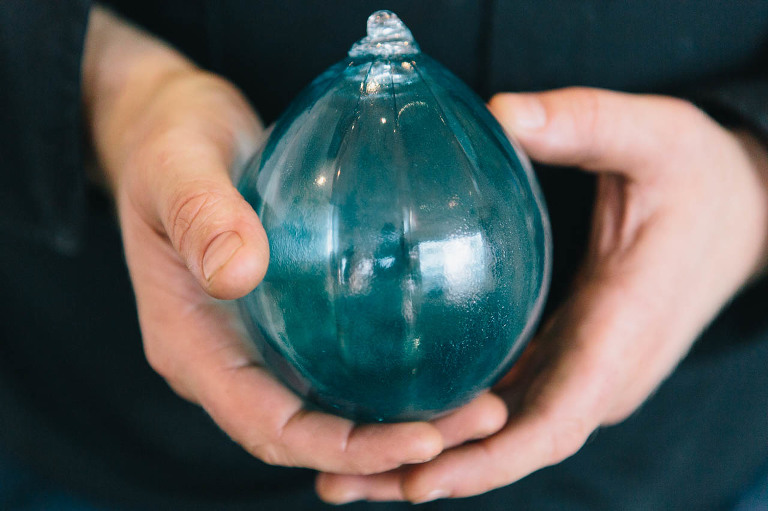 Surfing in Varberg  |  Cold water surfing is all the rage right now, and Varberg is your best bet to experience it, 365 days a year. Although I didn't actually try this cold water surfing (I'm kind of a wimp when it comes to cold) it was so fun to watch. Varberg is the surfing paradise of Northern Europe, and the best place to go for lessons, gear, or anything surfing in Varberg is Surfers. Started in 2008 by Marcus Bowman, Surfers specializes in boards suited for the local conditions, and also anything you may need for surfing, wind surfing, kite surfing, SUP and more. And for those of you with kids who love the water, Surfers offers surfing classes for little ones as soon as they know how to swim. And while your kids are out in the water, you can hang out in the super cute Surf Saloon!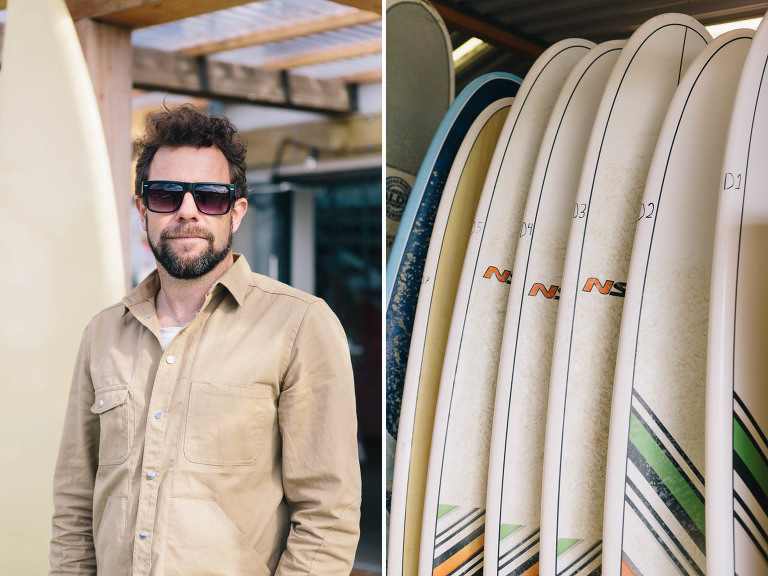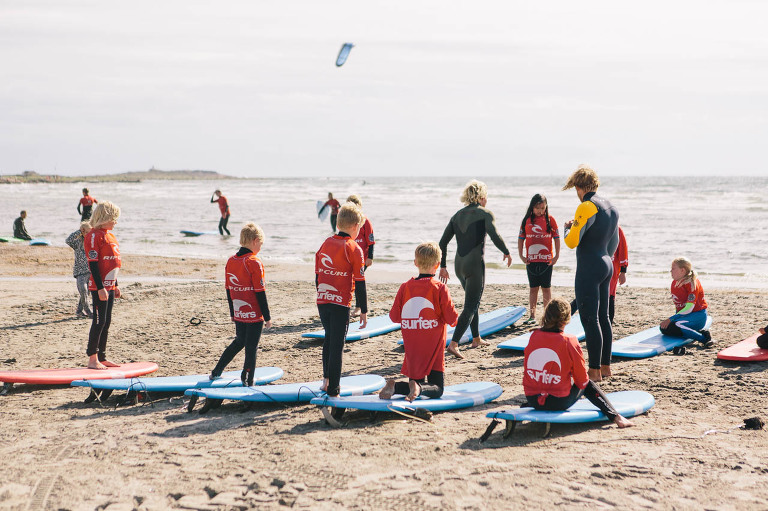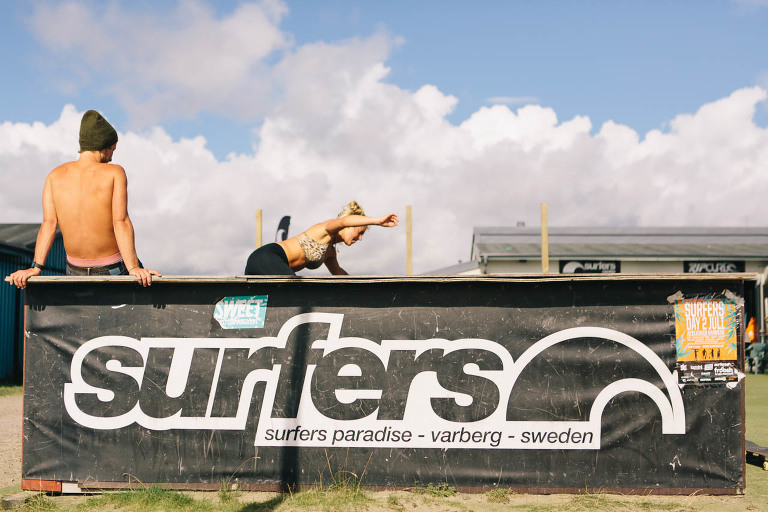 Halland Museum of Cultural History  |  Located in the majestic Varberg Fortress, the Halland Museum of Cultural History is the place to go to learn about the region of Halland. The children's area is especially well laid out, with plenty of interactive exhibits for the little ones. A mock school house, traditional costumes, and a sewing station are just a few of the activities that kids can do in the museum. During our visit, there was also a very interesting exhibit on the history of bicycles, in honor of the museum's 100 year anniversary.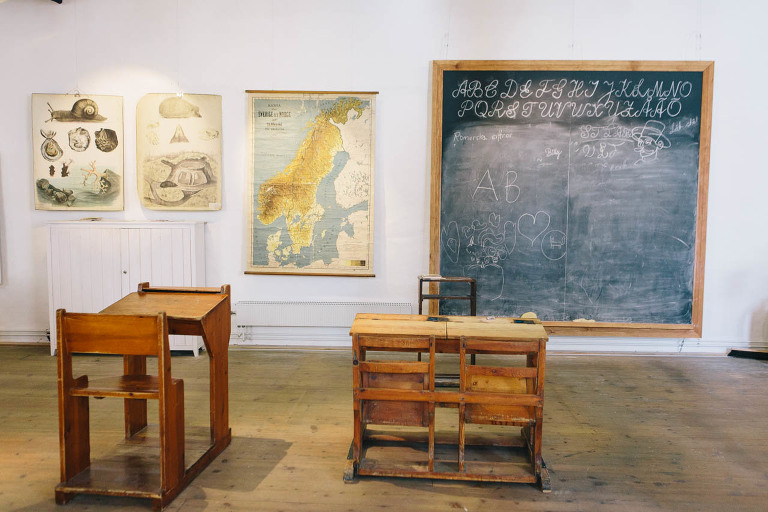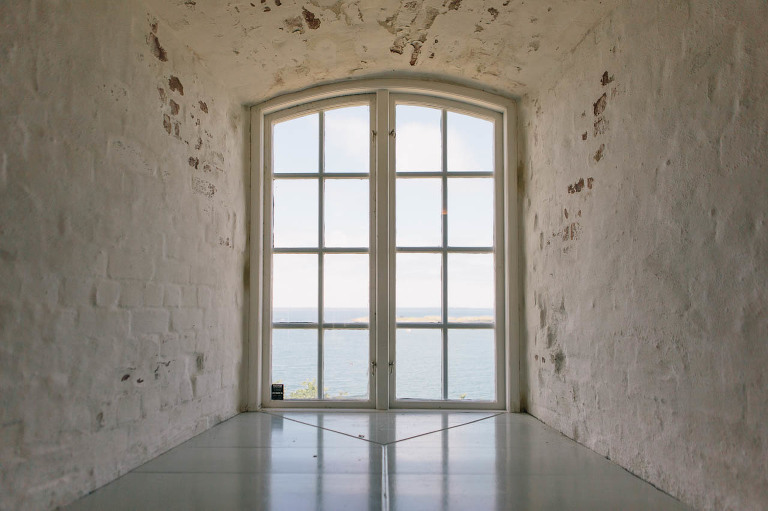 Explore Varberg  |  Our last stop in Halland was the cute little town of Varberg. With a huge fort overlooking the ocean, beautiful bath houses, nice sandy beaches, and a great downtown area, Varberg is a great place to spend a nice afternoon. It was easy to see why some call Varberg the best town in Sweden.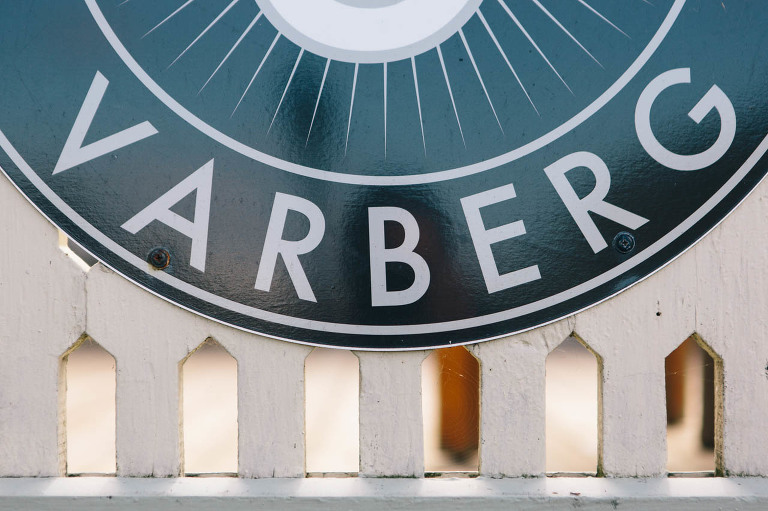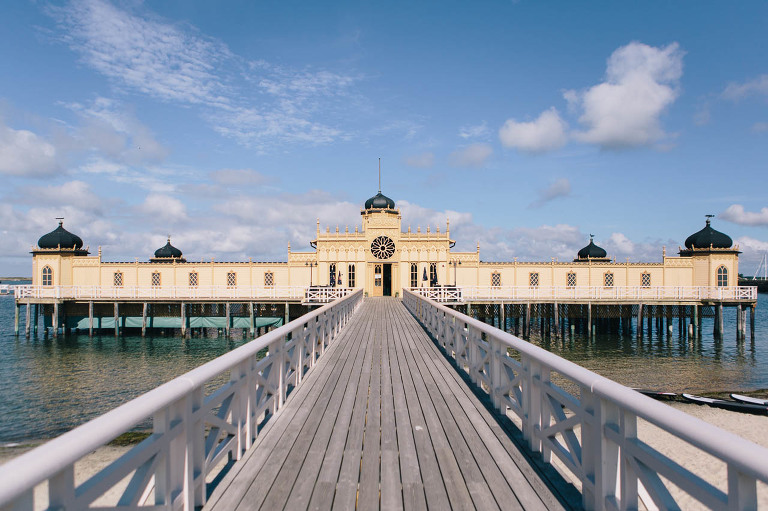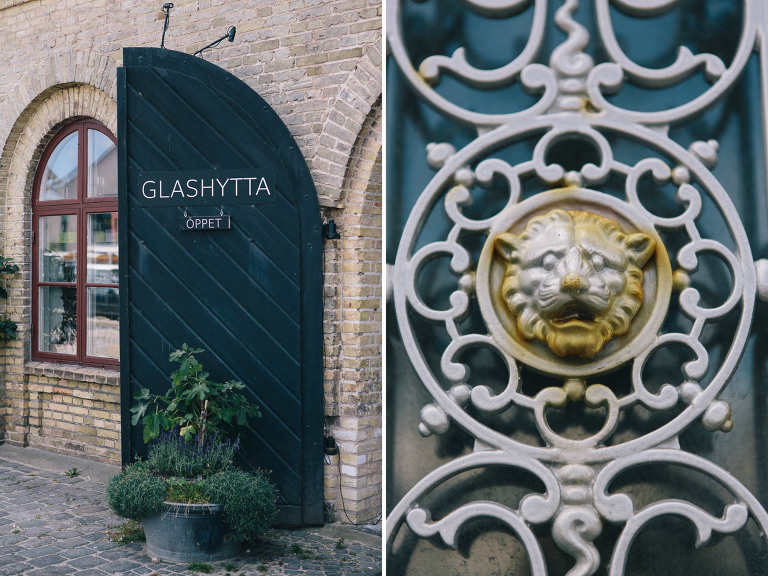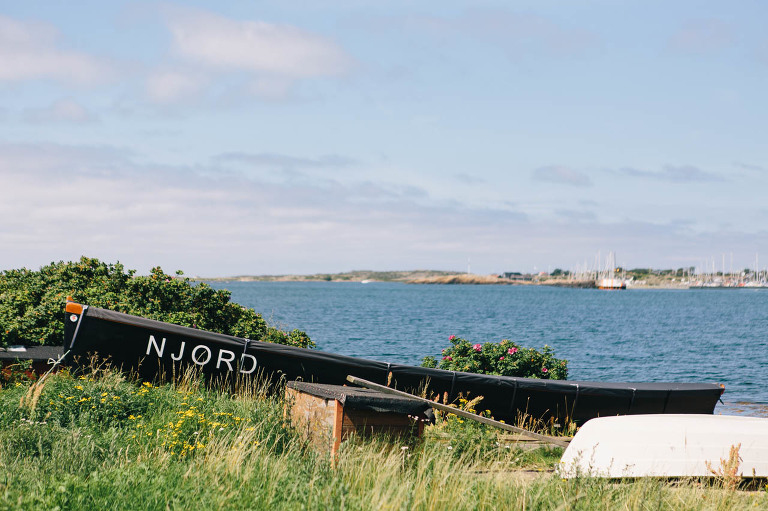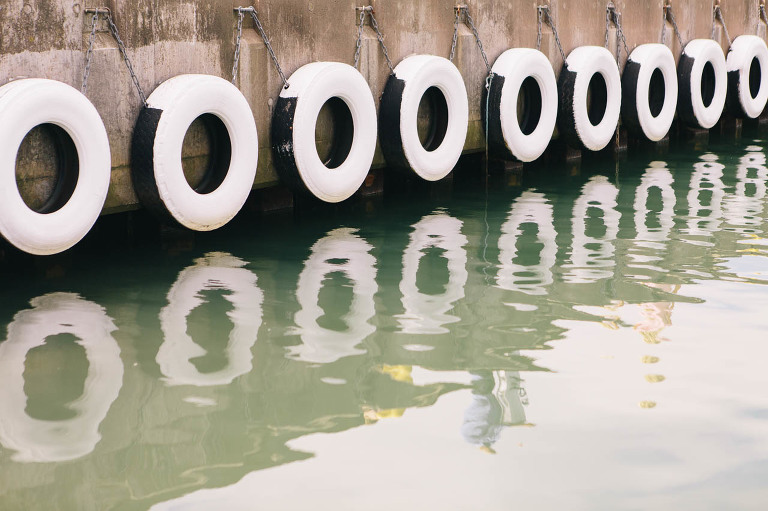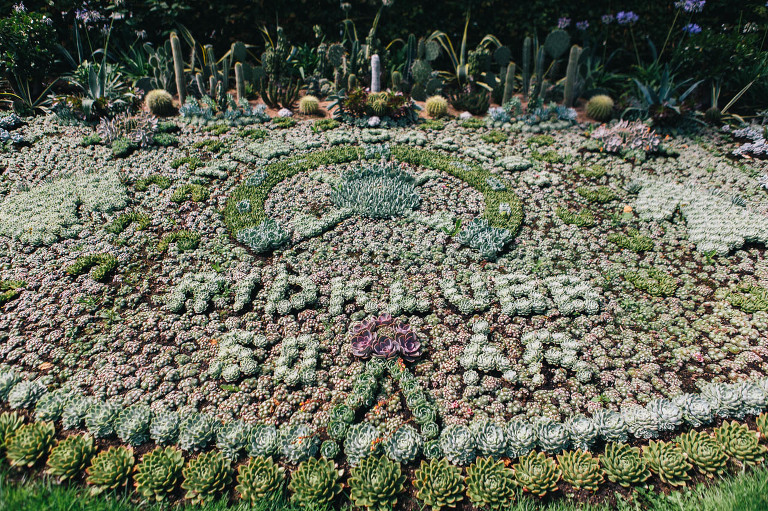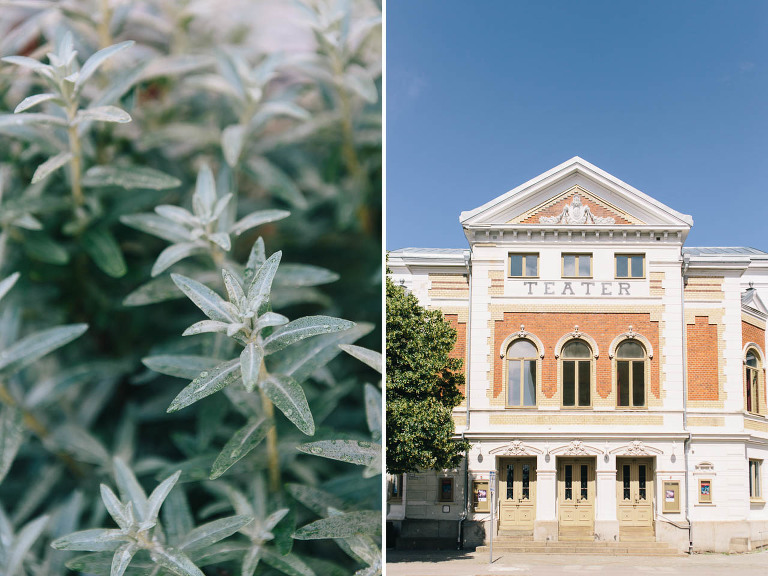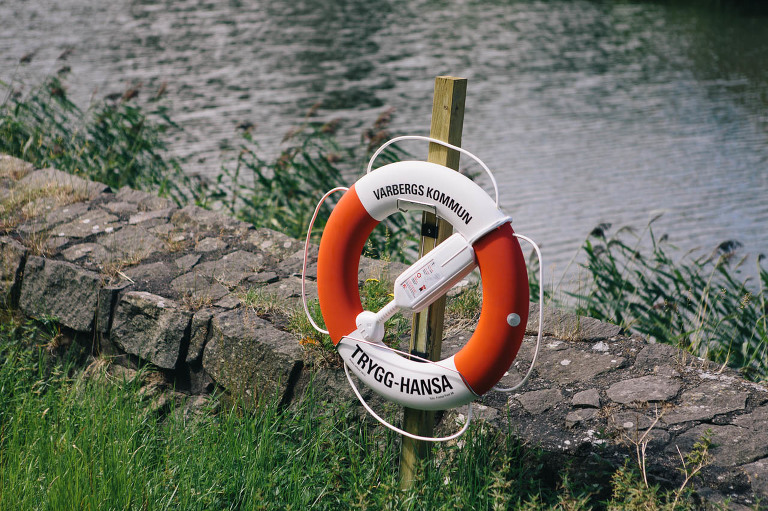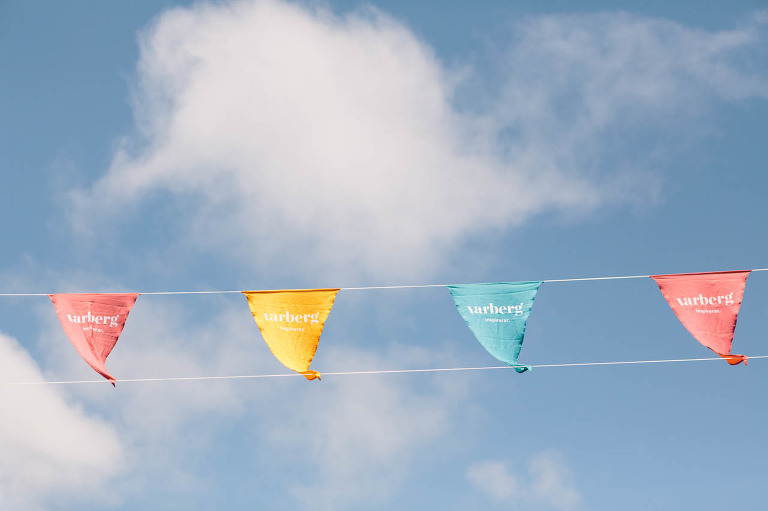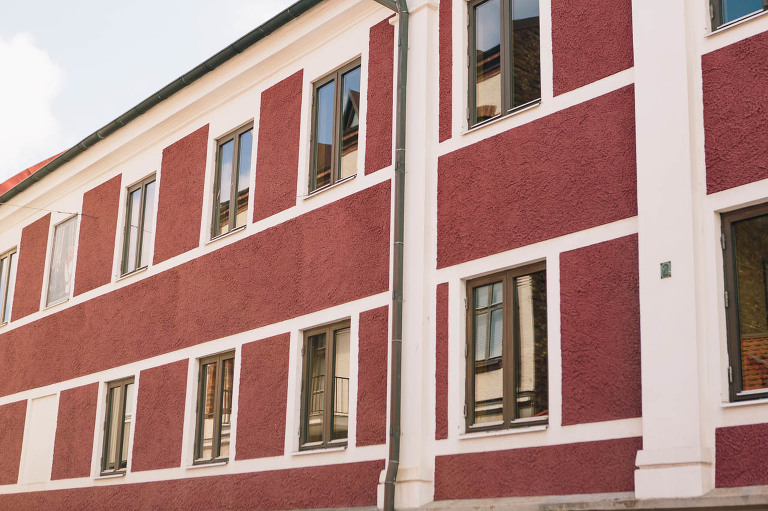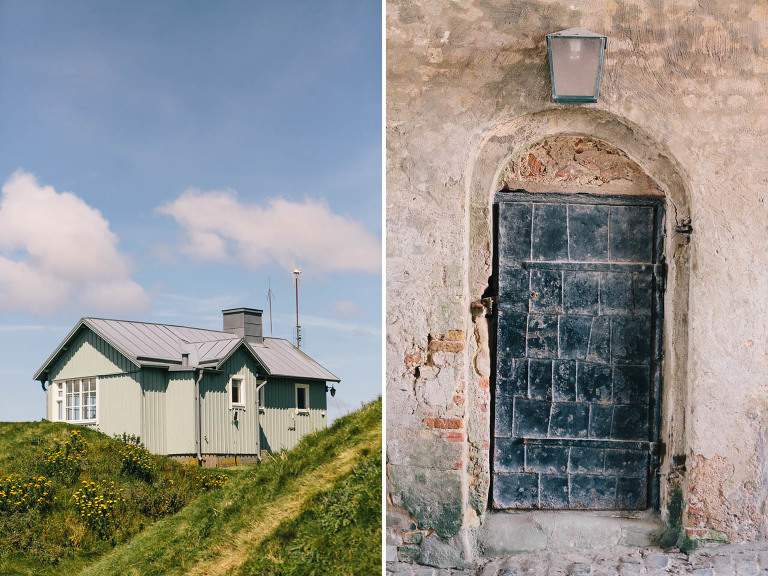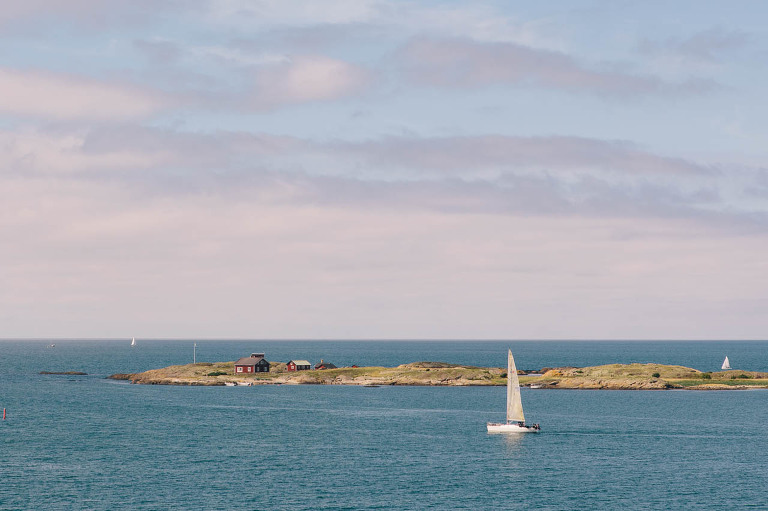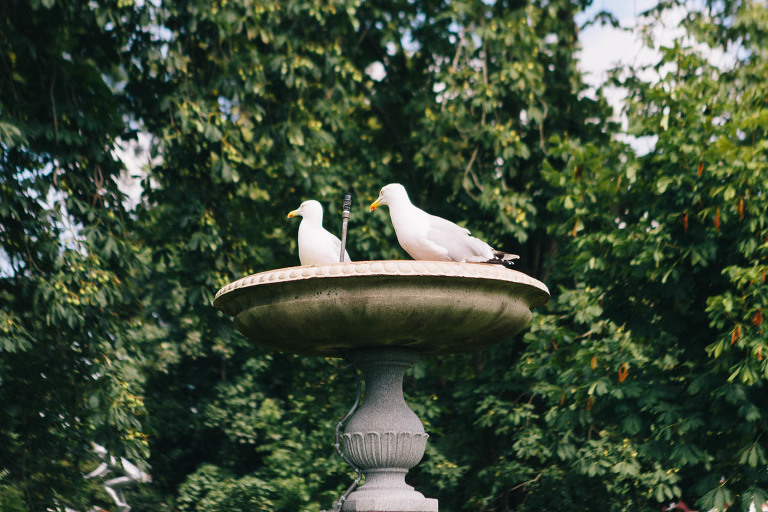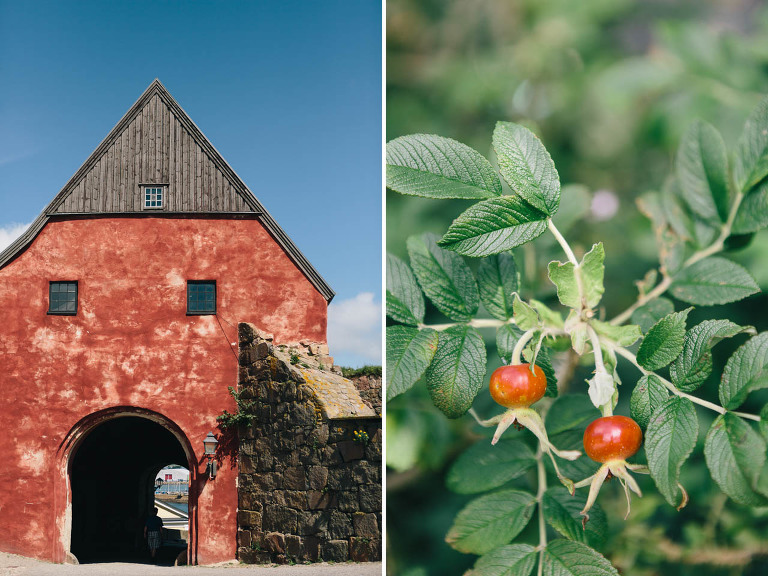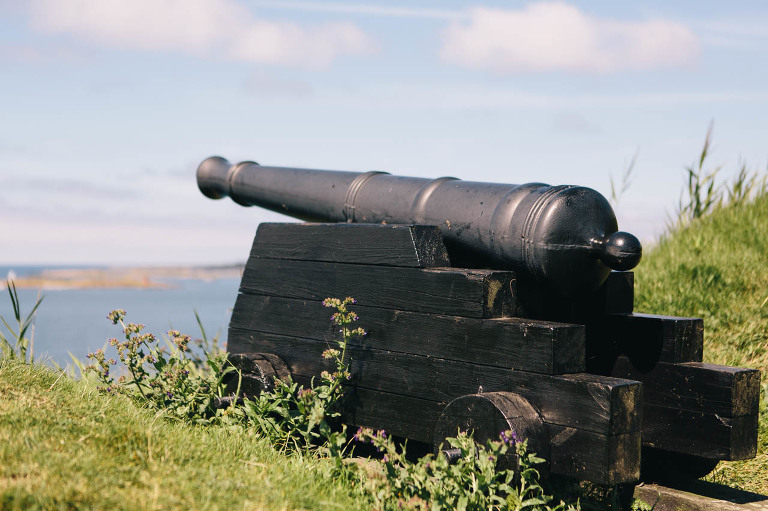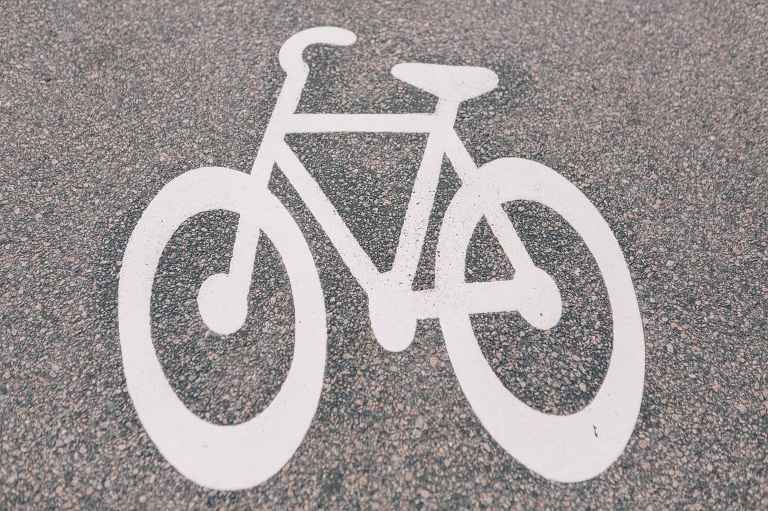 The whole weekend was so much fun, and I kept thinking about how much my kids would have loved it. This is definitely a place I will come back to again someday!
MORE
Read more posts about Sweden.
Looking for more Travel Guides?
This trip was coordinated by VisitSweden, but all opinions, photos and recommendations are my own. Thank you to Rosi Magnusson for being such a wonderful hostess in Halland, and to everyone who made this trip possible.