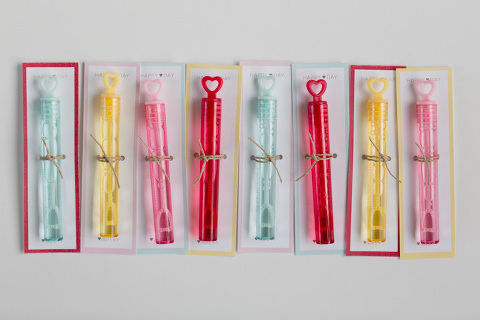 Wow, nothing like waiting until the last minute, as usual. :)
We had quite a crafty afternoon today, between making valentines and teacher gifts, but it was so worth it because I love these little Valentines. After last year's Dora Valentines, I really wanted to make something myself this year. But, of course, I was running low on time.  A quick trip to target and about an hour of time and I came up with these.  And I couldn't be happier with them.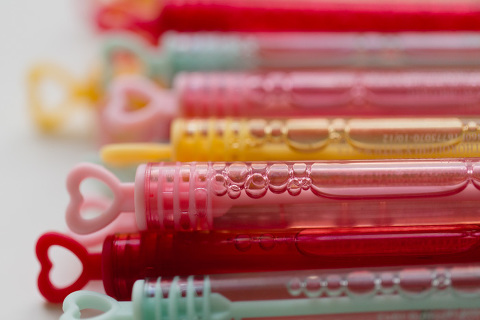 I walked into Target having absolutely no idea what I was going to make. Avery and I walked down the party favor aisle looking for inspiration. (I stayed out of the Valentines aisle specifically so that she wouldn't be allured by Dora, Elmo and the Princesses with fancy matching candy).  She absolutely loves bubbles, so when we found these cute little bubbles with heart wands, she was sold.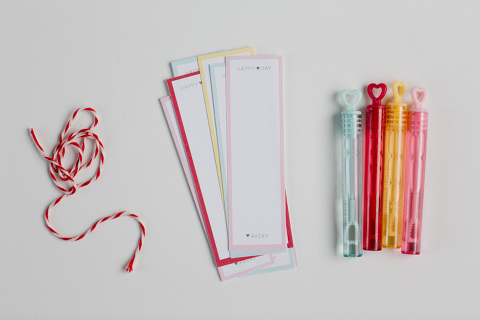 The bubbles came in a pack of 24 for only $3. Since there are 20 kids in her preschool class, this whole project only cost me $3. I quickly designed a little card and printed them out, and grabbed some twine that we already had.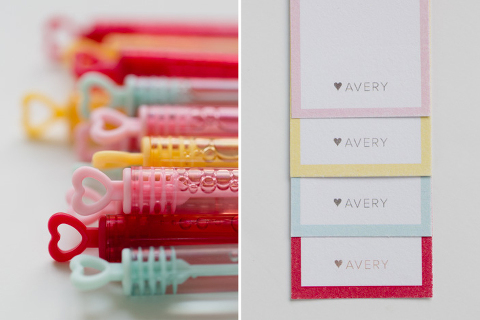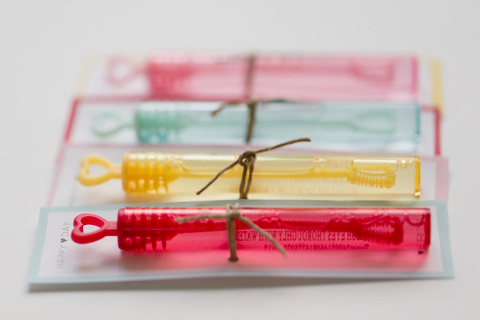 Putting them together was as easy as punching a few holes in the card, and tying the bubbles to the card using twine.  Super easy and so cute.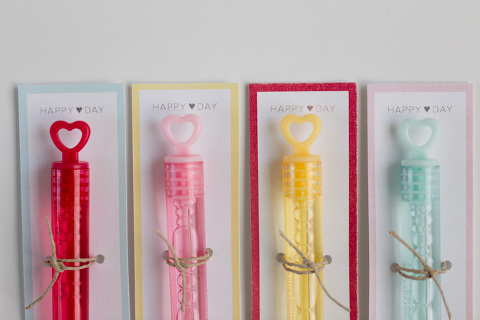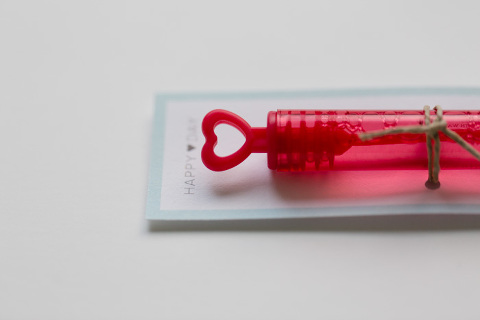 How about you all?  Have you had your Valentines ready for weeks or were you doing some last minute crafting today, like me?
Update: These cards are now available to download from my Facebook page.