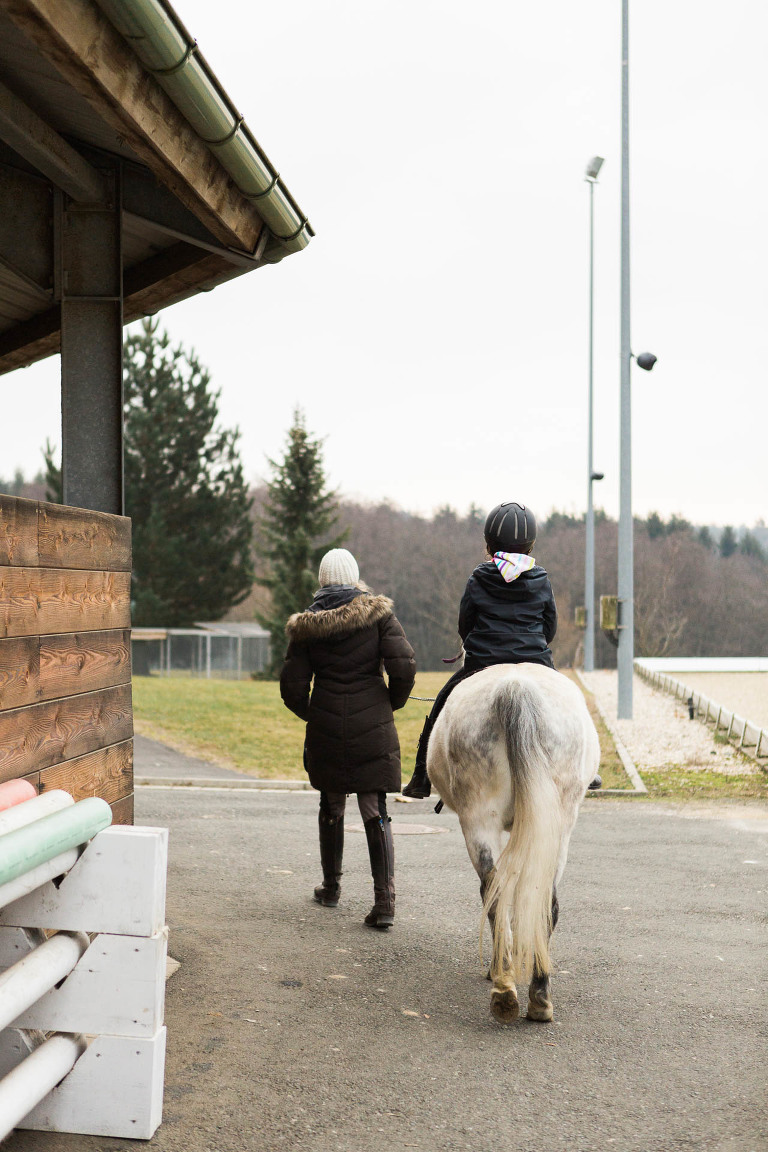 Right before Christmas, we took a quick trip down to South Burgenland to check out Reiters Finest Familyhotel. Reiters was voted the best family wellness hotel in Austria, and we thought a nice relaxing weekend would be the perfect way to escape a little bit of the busy holiday season.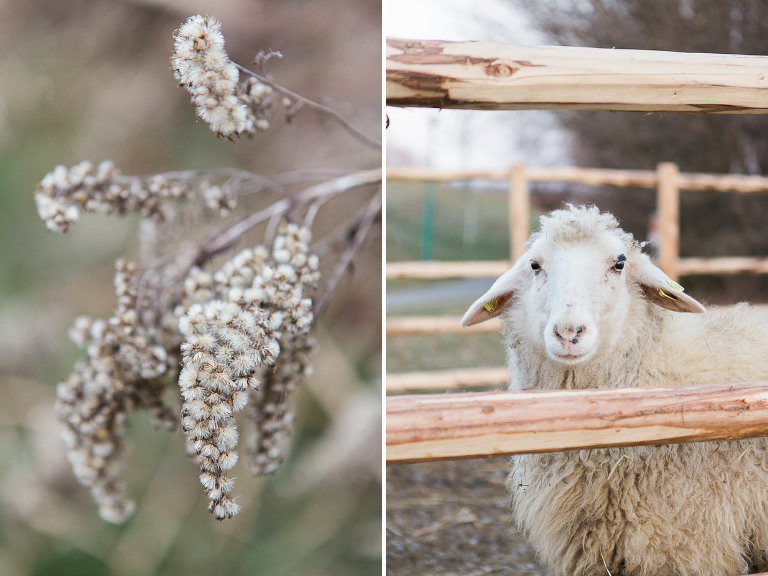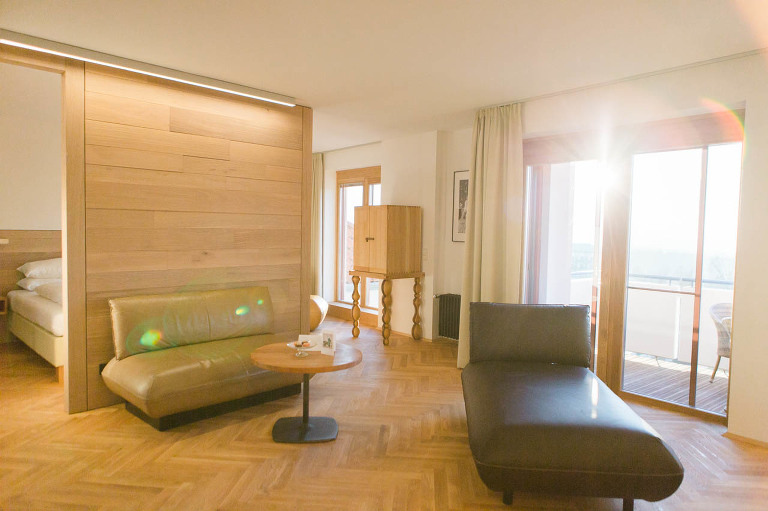 From the moment we walked in, I knew that was the best decision we could have made! Everything about our stay was fabulous. From the gorgeous light streaming through the windows of the brand new suite when we arrived, to horseback riding through the beautiful reserve. We loved it all.
And the card waiting for us in our suite said Collect Moments, Not Things. What could be more perfect?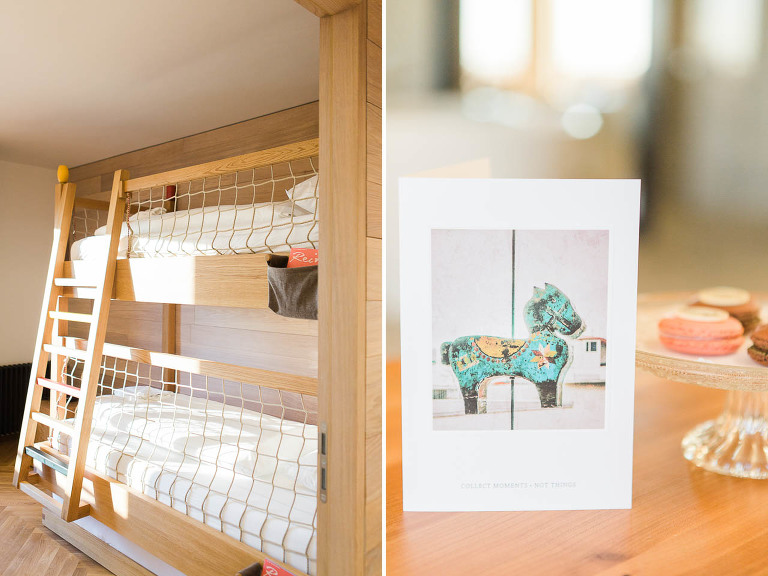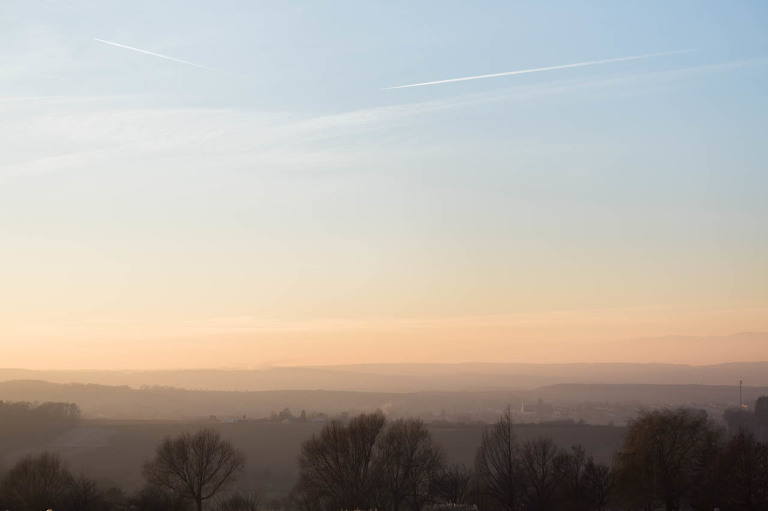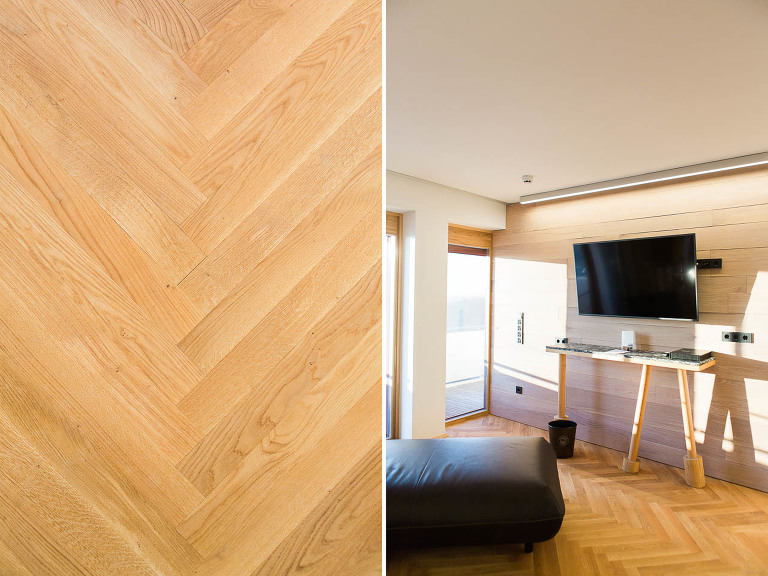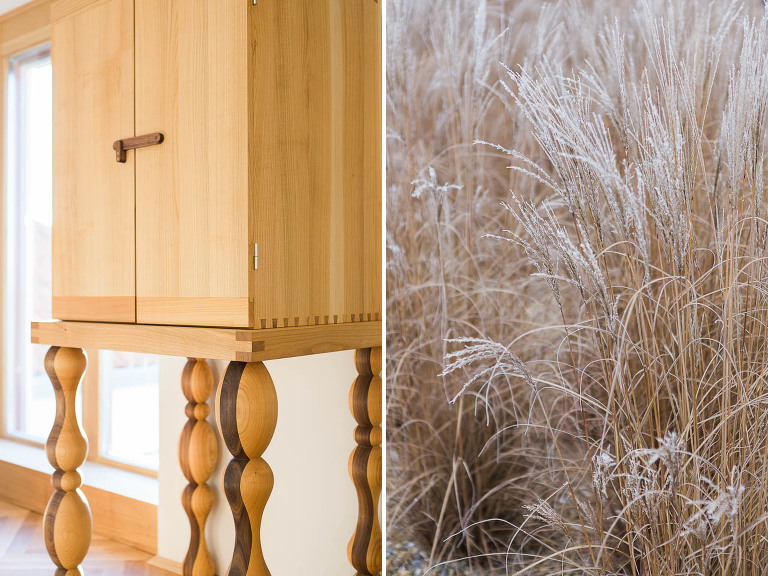 My Favorite Things About Reiters Finest Familyhotel
Brand New Suites  |  The suites at Reiters Finest Familyhotel are all being completely renovated, and we were fortunate enough to stay in one of the completed suites. It was gorgeous. Bright and spacious, with beautiful herringbone wood floors, leather couches and a huge marble bathroom. And the view! I could have sat all day on the balcony just looking out over the Reserve.
Meals  |  Breakfast and lunch at the Familyhotel are buffet style, but dinners are served. This is so nice, especially when you are dining with little ones. You can sit and relax, and actually even have a nice conversation, rather than spending the entire meal going back and forth to the buffet. There is also an a la carte menu that you can order from if you prefer.
All-Inclusive  |  When they say all-inclusive at Reiters Finest Familyhotel, they actually mean it. Even the alcoholic beverages are included. This is very different from most of the other all-inclusive hotels that we have visited. (And especially other Kinder Hotels!) It is reassuring to know that the price you see is what you will pay, and not have to try to add up every little thing you order throughout your stay to keep track of how much extra you will owe.
The Location  |  When you only have a few days, it is really nice to not have to drive for hours and hours to reach your destination. Reiters is less than an hour and a half away from Vienna, making it ideal for a quick getaway! The less I hear "Are we there yet?" the more relaxed I tend to feel when we arrive.
The Reserve  |  Reiters Finest Familyhotel sits on the Reiters Reserve, which is 120 hectares of beautiful, natural landscape filled with animals, walking & running trails and a full golf course. We loved walking through the Reserve seeing the horses, cows, goats, donkeys, sheep, pigs, geese, ducks and especially the water buffalo!
The Fitness Room  |  Since Reiters Finest Familyhotel was voted the best family wellness hotel in Austria, I had high expectations for the fitness areas. I was not disappointed. The fitness room is located on the second floor of the pagoda, with panoramic windows and an amazing view of the Reserve. And nothing motivates me to work out like a nice view! The room is very spacious, with cardio machines, weight machines and free weights, so I was able to get in some good workouts every morning. The only thing I wished was that we were there during one of their special intensive yoga weekends. Hopefully we can come back for one of those!
The Lobby at Night  |  After dinner, we all enjoyed hanging out on the couches or at the tables in the bar area of the lobby. The whole area was completely filled with families, playing cards or board games, having a drink, and enjoying the live music. Kids were dancing and playing, and having just as much fun as the adults. It was such a fun way to end each day.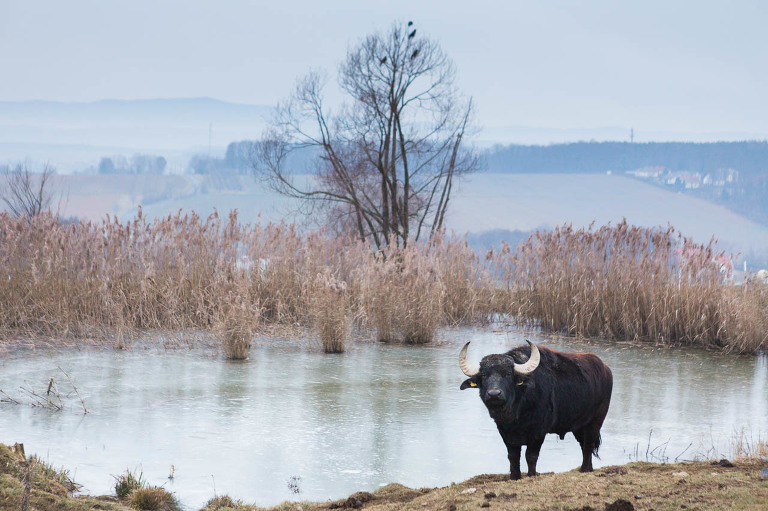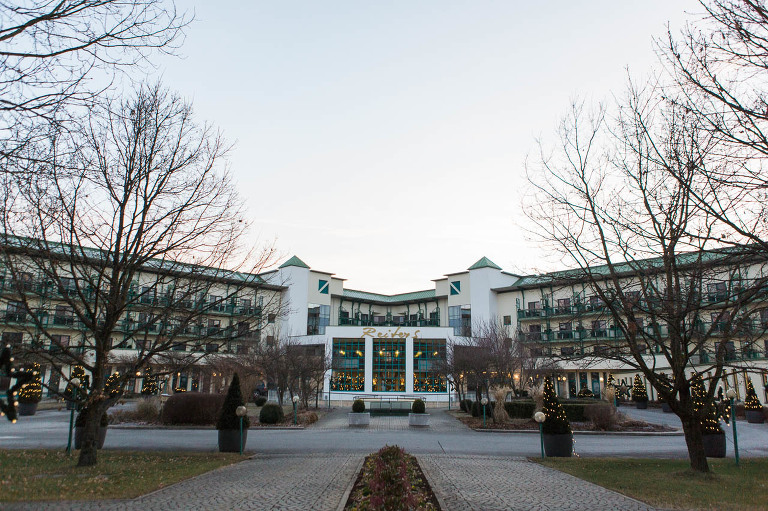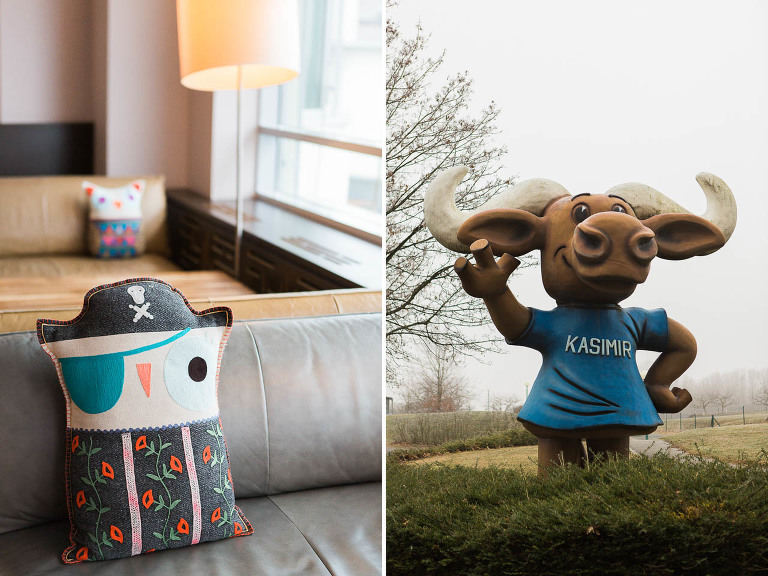 My Kids' Favorite Things About Reiters Finest Familyhotel
Horseback Riding  |  Reiters is home to to most majestic white Lippizaner horses. My girls are obsessed with these white beauties, and were constantly asking to go see them. There are also American Miniature Horses, Icelandic Horses and more. Going out horseback riding through the reserve was the highlight of the trip for my 7 year old!
The Kids Club  |  Kasimir's Kids World is for kids from 6 months to 12 years old, with enough fun and games to keep them busy all day. A few of my kids favorite activities with the kids club were baking cookies, playing hide and seek, and even a visit to the atelier to make some special crafts.
The Pool  |  I loved the relaxing thermal pools, but my girls preferred Kasimir's Waterworld. With a water playground, a few different slides and a special shallow area for little kids, they were in heaven. There were some brave souls outside in the outdoor pools, but we all decided we would save that for our next visit when it is a bit warmer.
The Kids Restaurant  |  There is a special kids restaurant, and the sign on the door says "No Adults Allowed". My girls got a kick out of this, and loved eating there with the kids club. One night they even had a make-your-own-pizza party in the kids restaurant, which is infinitely more fun than sitting in the restaurant with your parents!
Huge Family Suites  |  Our suite was huge! The girls had their own nice sized bedroom with bunkbeds, and also their own bathroom. (This may have been the biggest luxury of all, since we all share a bathroom at home in Vienna!)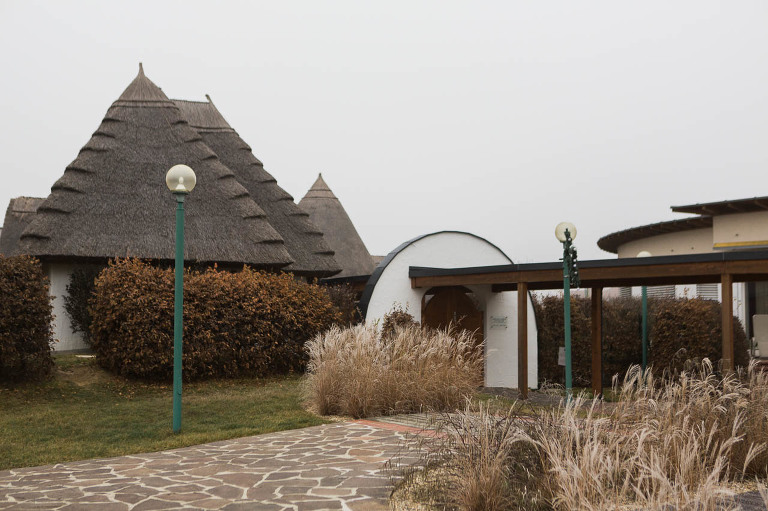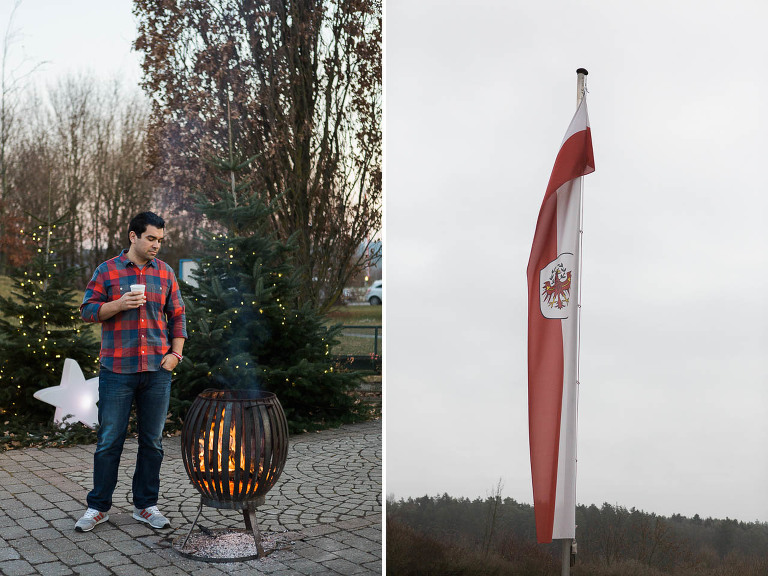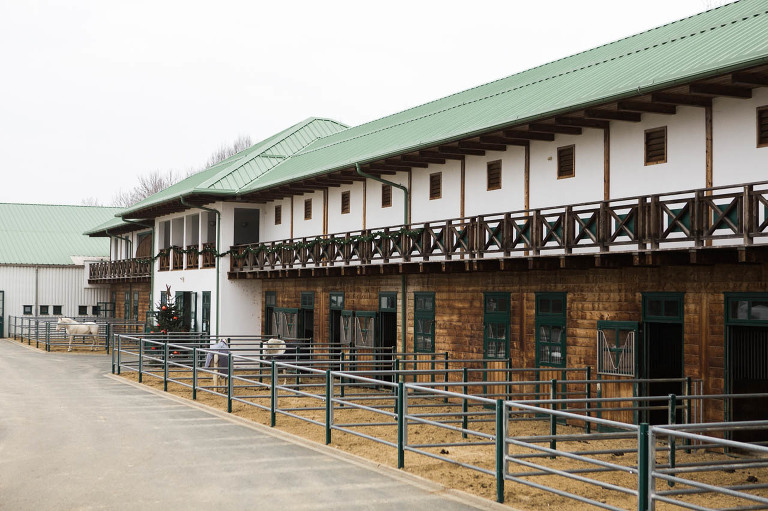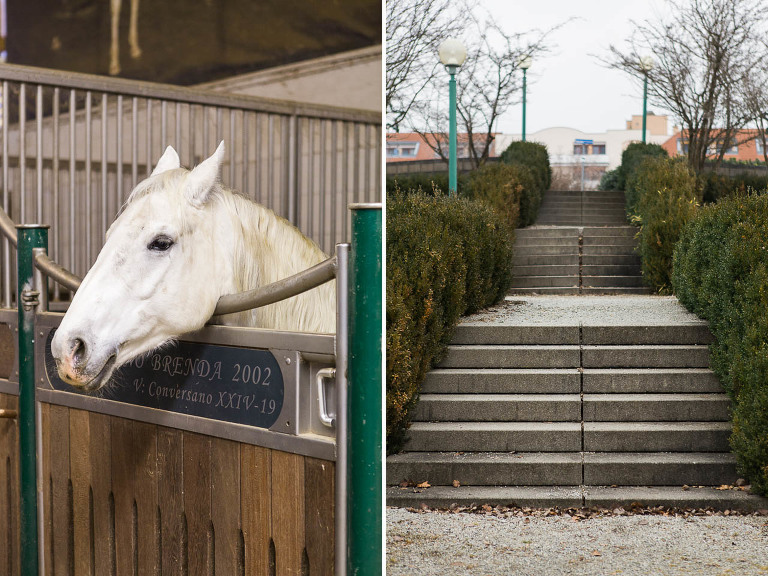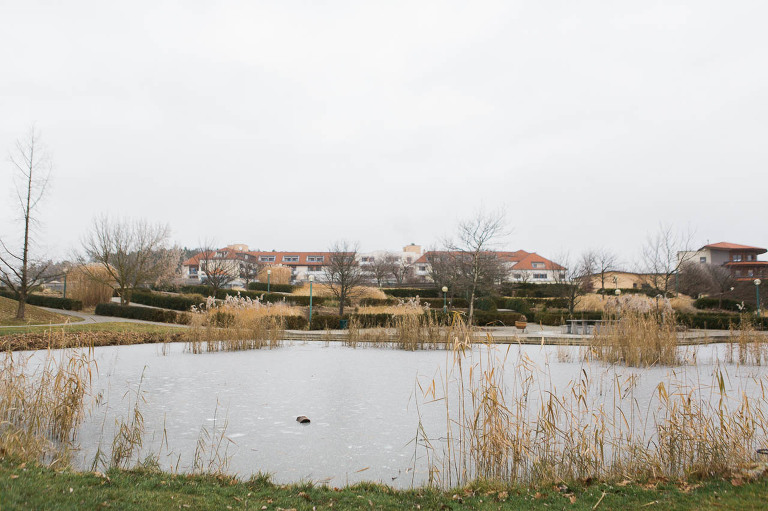 No Kids? Then Reiters Supremehotel is for you. Just a short walk away from the Finest Familyhotel, the Supremehotel is for guests 16 years of age and older. It is the ultimate destination for luxury and relaxation!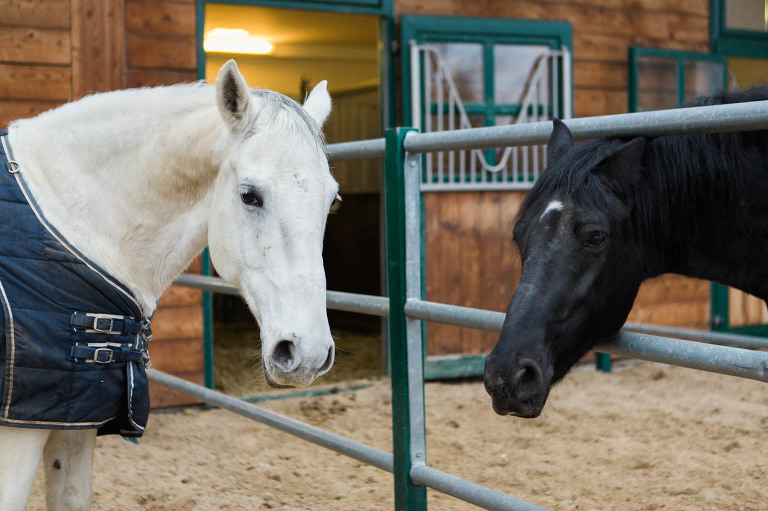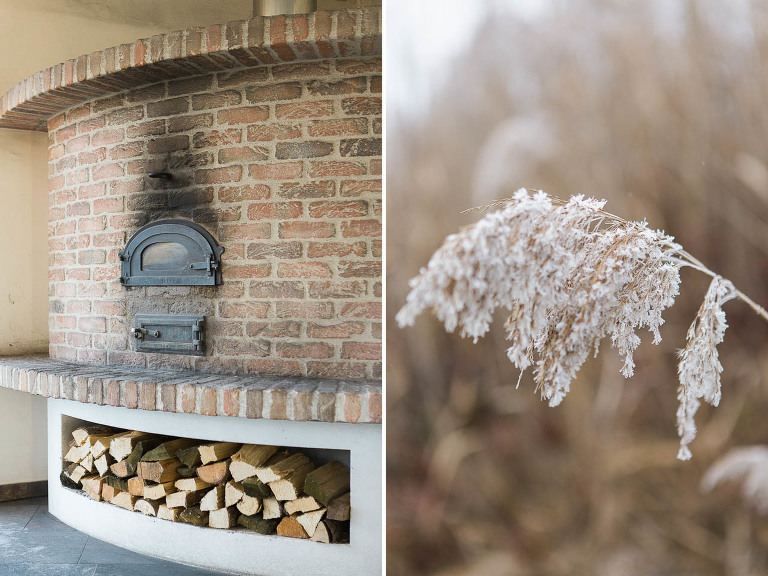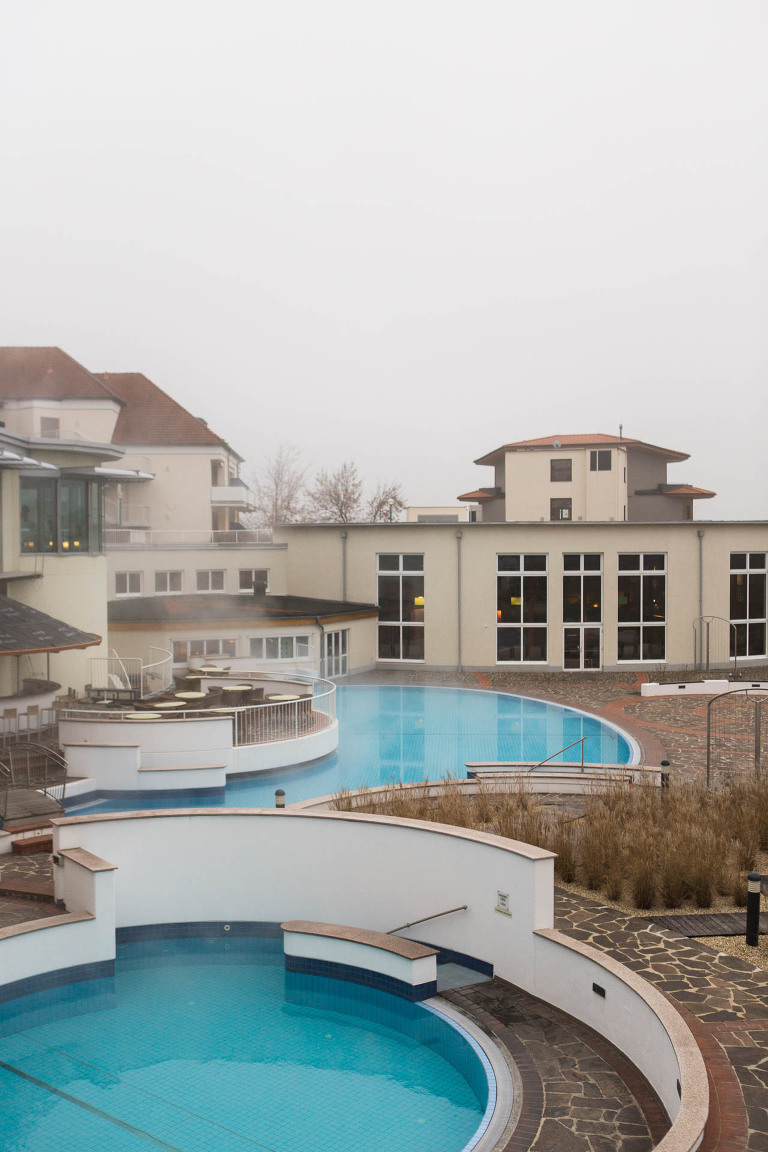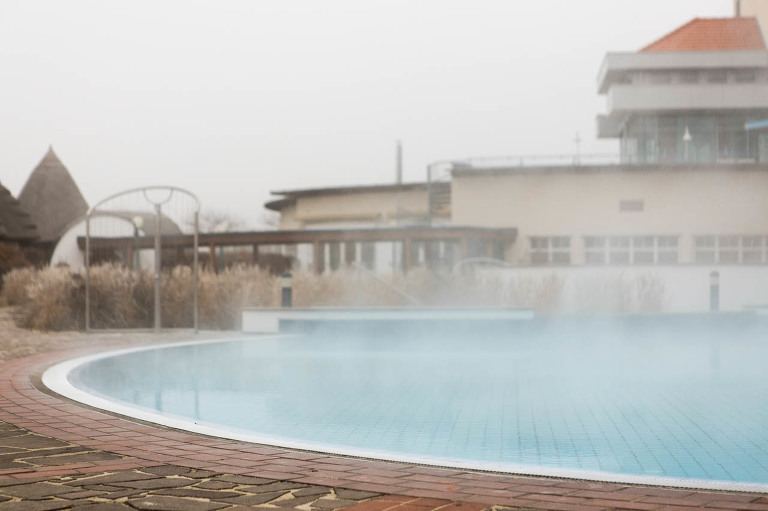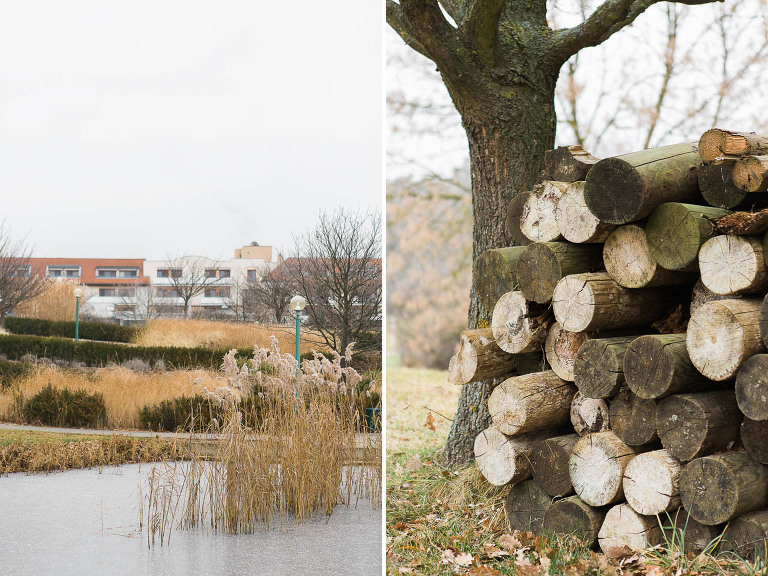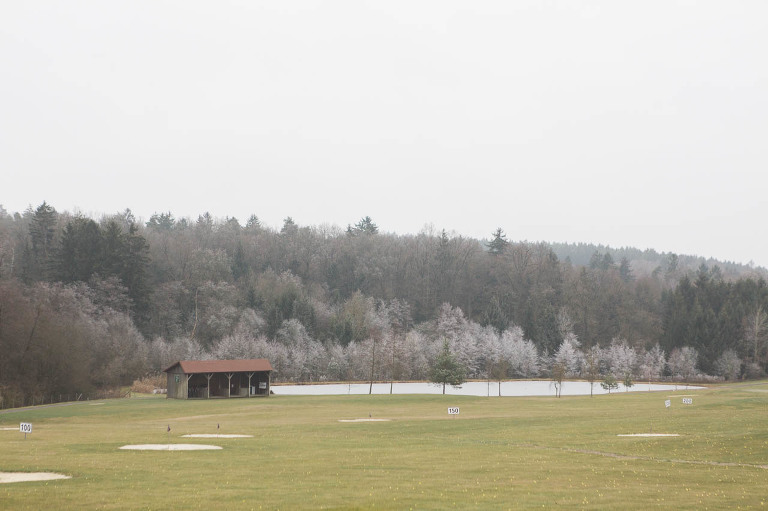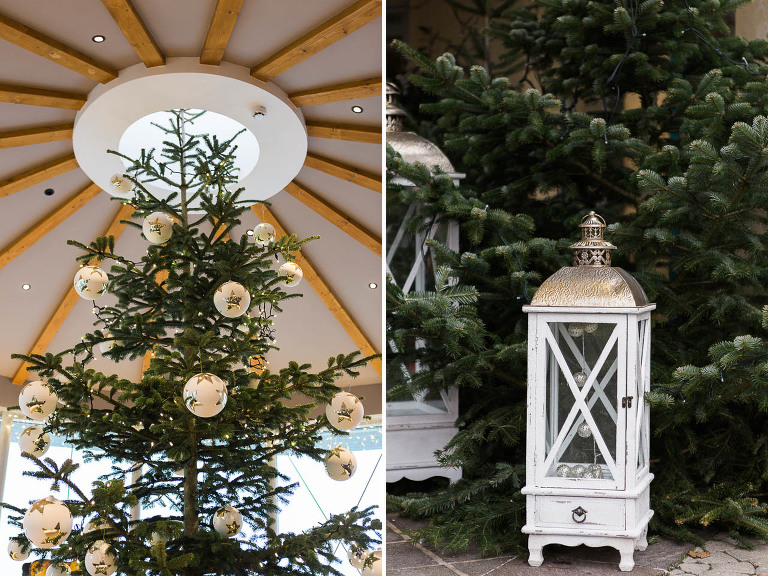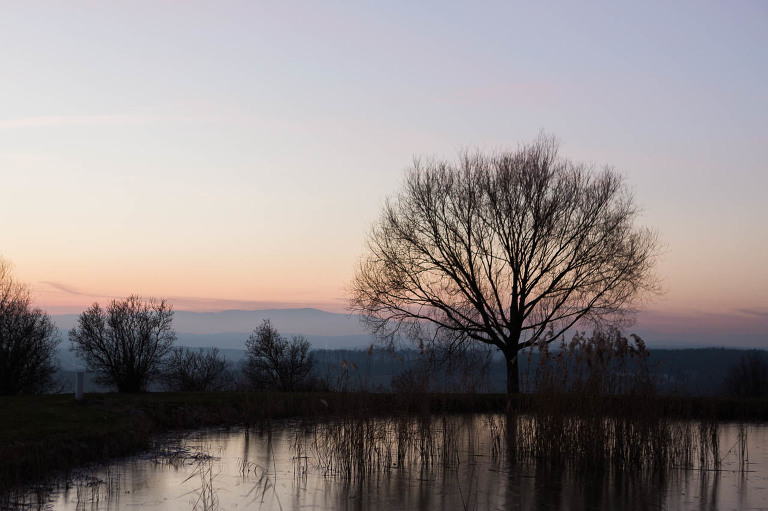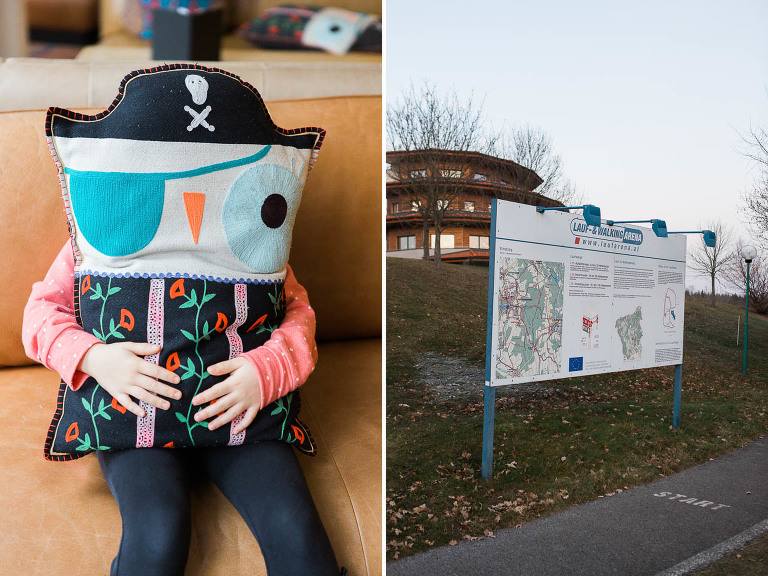 I hope this review of Reiters Finest Familyhotel has convinced you that you should start planning your trip right away! If you are looking for an easy weekend trip from Vienna, I cannot recommend it enough. We all had an amazing time and cannot wait to return again in the spring.
*Thank you so much to Reiters Finest Familyhotel for the wonderful stay!*