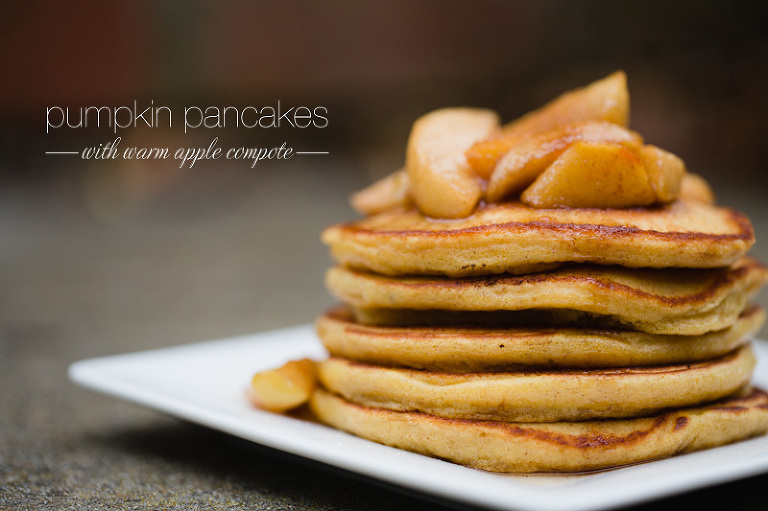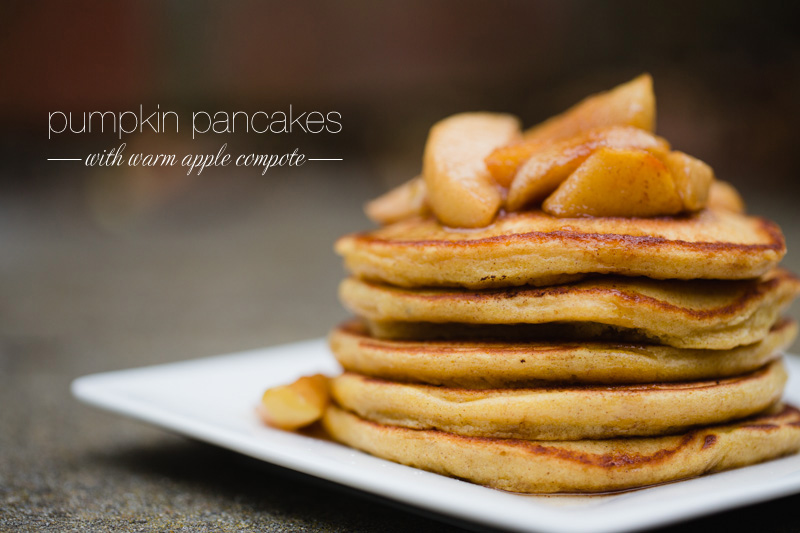 Within the last few days I have become obsessed with fall.  After 2 years in Honduras with no change of seasons I'm itching for everything fall.  Pumpkins and apple cider and boots and warm chunky sweaters.  I am loving it all.  And with my new found love of this season, I have a new food obsession – pumpkin pancakes.  With apple deliciousness on top.  Seriously, these are like fall on a plate.  And they are addicting.  I could eat them every day until Christmas and be happy.  Adding fresh pumpkin to pancakes and topping them with apples has got to make them healthy enough to eat every day, right?
INGREDIENTS (for the pancakes):
1 1/4 cups flour
1 tablespoon baking powder
2 tablespoons sugar
1/4 teaspoon salt
4 tablespoons melted butter
2 eggs
1 cup milk
6 tablespoons fresh pureed pumpkin*
2 teaspoons pumpkin pie spice
Butter for cooking
DIRECTIONS (for the pancakes):
1.  Mix together all dry ingredients in one bowl.
2.  Mix together all wet ingredients in a different bowl.
3.  Add the wet ingredients to the dry ingredients and stir just until combined.
4.  Melt butter on a griddle.
5.  Cook pancakes over medium heat for a few minutes until the edges start to dry.  Flip and cook another minute or two, until cooked through.
*To get fresh pumpkin puree, cut a "pumpkin pie" or "sugar" pumpkin in half.  (don't use a big halloween pumpkin for this)  Scoop out the seeds and the stringy part.  Put it in a covered casserole dish in a 350 degree oven for 45 – 60 min.  Carefully remove the skin and blend with a few tablespoons of water until it is smooth.  You could also use canned pumpkin puree but it will not taste as fresh.
INGREDIENTS (for the apple compote):
2 apples, chopped or sliced
2 tablespoons butter
cinnamon
maple syrup
DIRECTIONS (for the apple compote):
1.  Melt butter in a small saucepan.
2.  Add apples and stir.
3.  Add as much cinnamon as you would like.  (I used a ton)
4.  Stir and cook over medium-low heat until the apples are a little bit soft.
5.  Add maple syrup and stir for another few minutes.
6.  Pour the apple compote on top of the pumpkin pancakes and enjoy your little taste of fall.