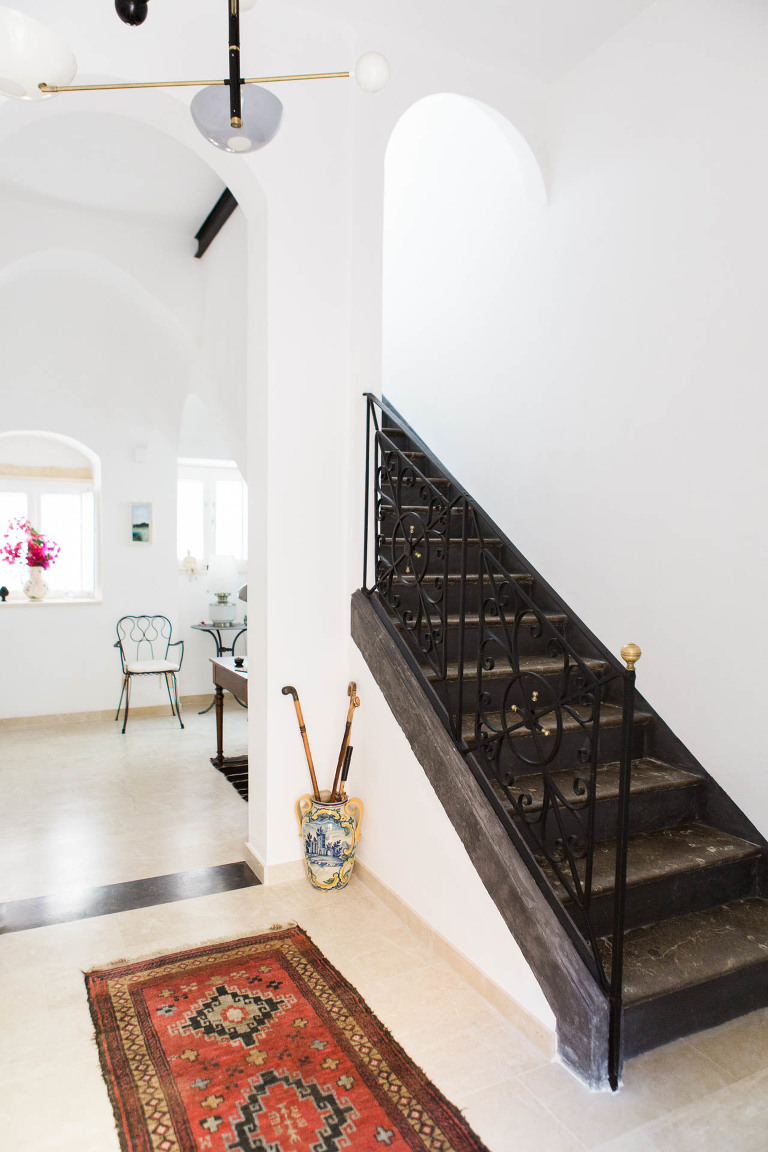 We planned our trip to Sicily super last minute. Which I don't mind at all, but it means that I couldn't spend as much time as I like on choosing the perfect place to stay.
I felt rushed, and settled on an apartment in Noto that looked really nice, but I wasn't completely sold. I didn't have time to keep looking, as I also had to book flights, a rental car, and 2 other places to stay. So I booked it and hoped for the best.
But then a few days later, once I had everything planned, I received a message from the owner of the apartment that they were having some issues with the water, and she would have to cancel our reservation.
Since everything else for the trip was finalized, I had a bit of time to explore places to stay in Noto.
And I ended up finding the cutest bed & breakfast in all of Sicily!
Nótia Rooms, Noto, Sicily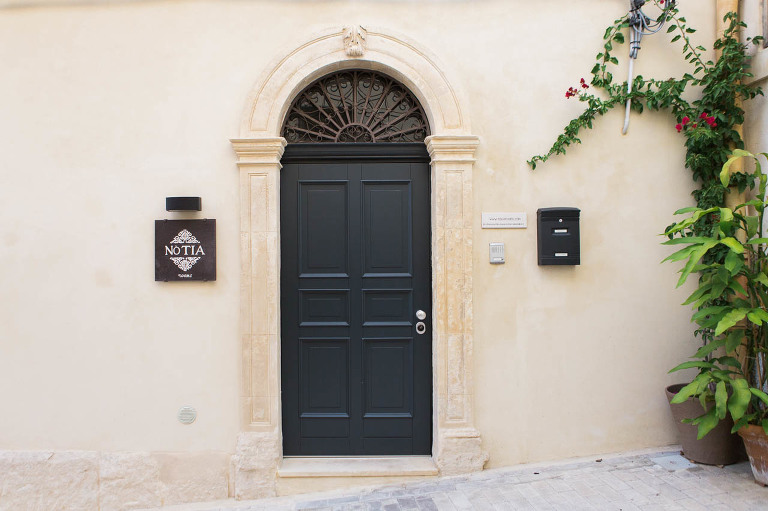 The Owners
Nótia Rooms is run by the sweetest Italian couple, Giorgio and Carla.
Originally from Northern Italy, they chose Noto to open a B&B because of its ideal location in the Val de Noto. Ragusa, Modica, Scicli and Siracusa are all within an hour or so from Noto, making it a wonderful home base for exploring the region. And Noto is a beautiful little town with a great vibe.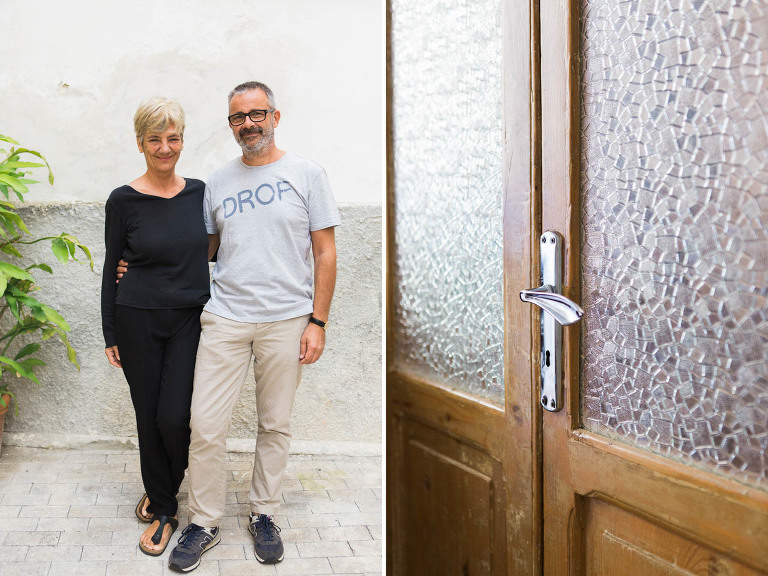 The Building
Giorgio and Carla found an old, dilapidated 18th century building just a few minute's walk from the main street in Noto. It had been abandoned for over 30 years, and was in complete disarray. But they loved the neighborhood and saw the potential in the old home. So they lovingly restored it, keeping much of the original charm of the building, including the famous honey colored Noto Stone that was uncovered during renovations.

Location
The main part of Noto is composed of large, straight streets in a grid, that would be difficult to close off in case of an attack. The construction workers who were working on the gorgeous churches and grand buildings in Noto lived in this small enclave just north of the main streets of Noto. They built this neighborhood in the older style, with narrow winding alleys that could easily be closed off and protected.
The dell'Agliastrello neighborhood is now a quiet, charming area, where everyone knows each other and the neighbors are all friends. It allowed us to feel like we were living in a true Sicilian neighborhood. And we could still walk to the Noto cathedral in less than 5 minutes.
Nótia Rooms could be a little challenging to find, but Carla sent me a text the day before we arrived, letting me know the best place to park. Then once we arrived, I called her and she and Giorgio came out to where we had parked to greet us, and help us carry our things into the B&B.
It was such a nice welcome!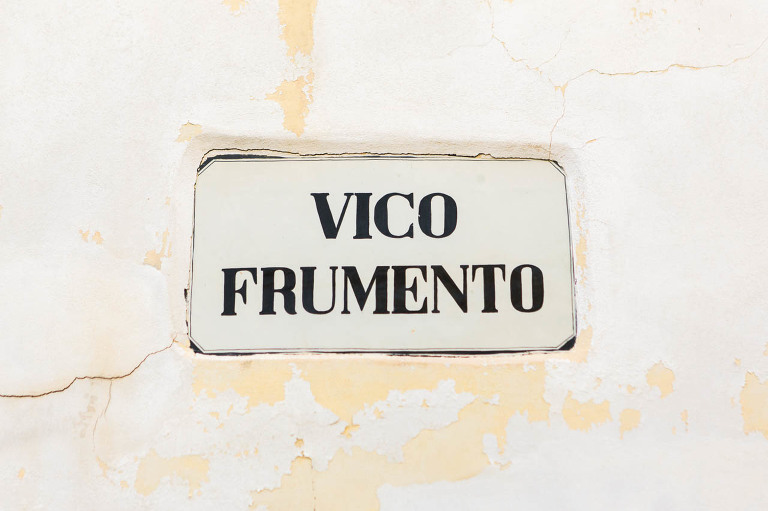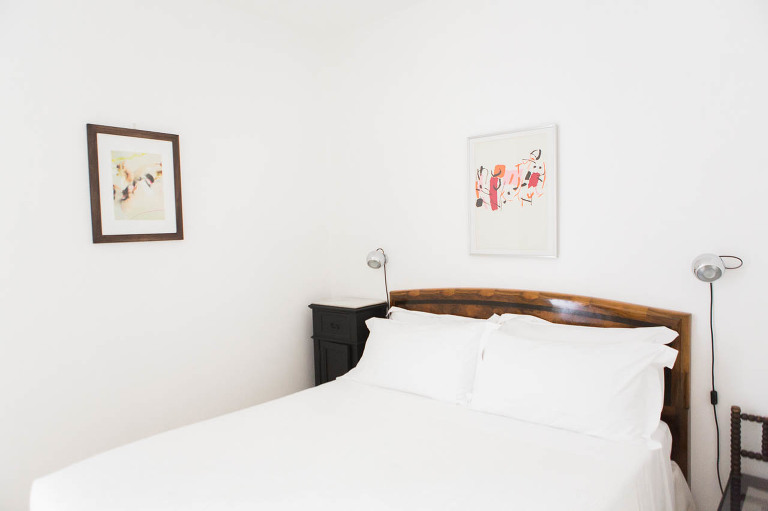 Decor
Nótia Rooms is decorated to perfection. Clean and modern, with abundant of white space and tons of style. While they kept some original period details, they also brought in some amazing mid-century Italian designer pieces. Many of which were from their own childhood homes. Every detail was thoughtfully chosen, adding so much character to the home.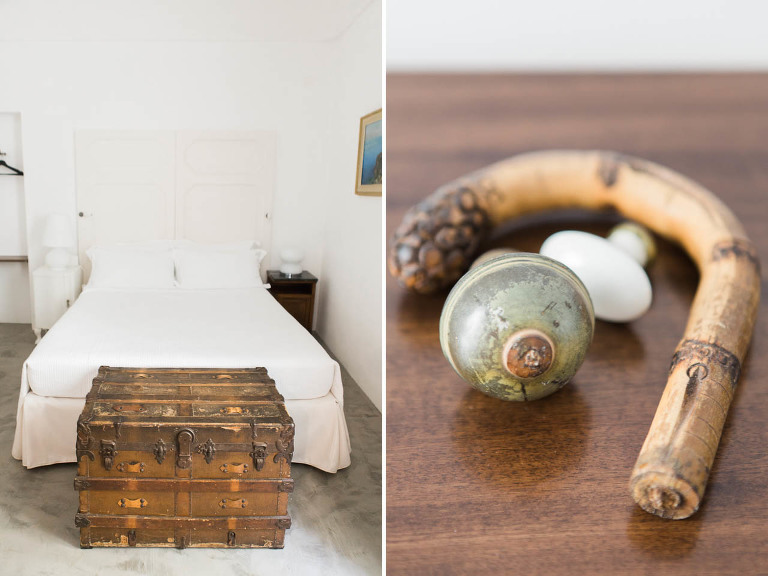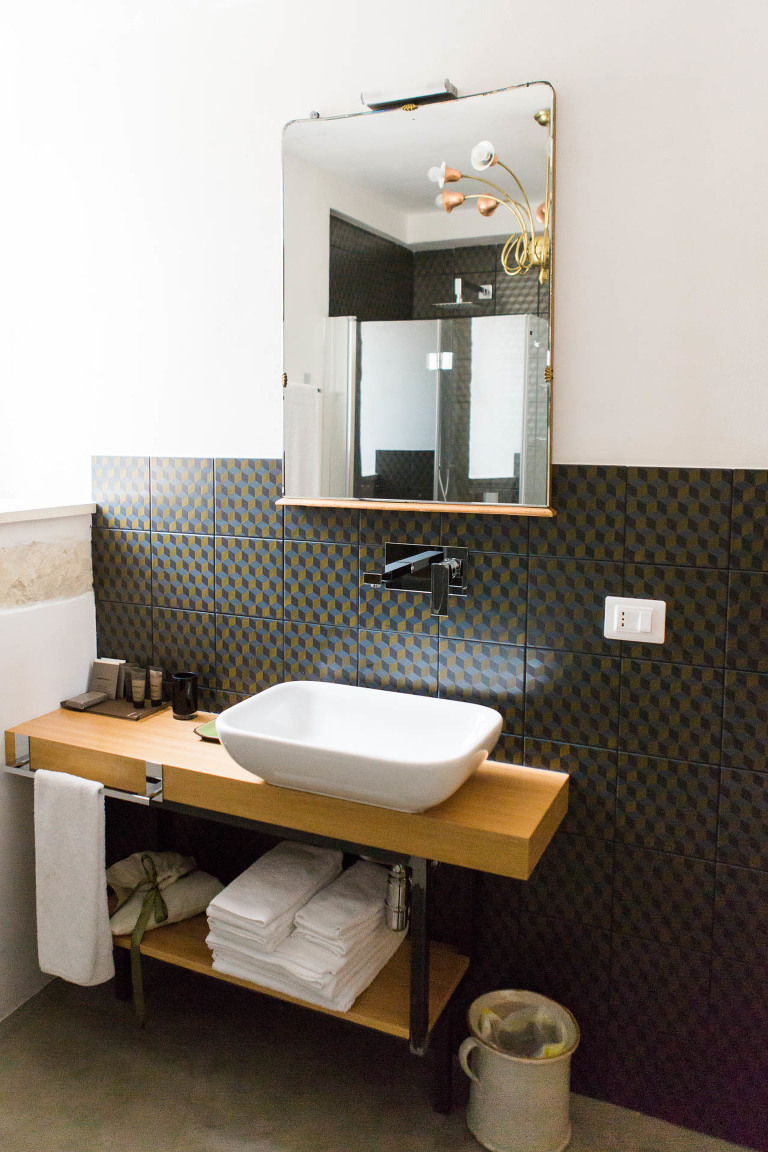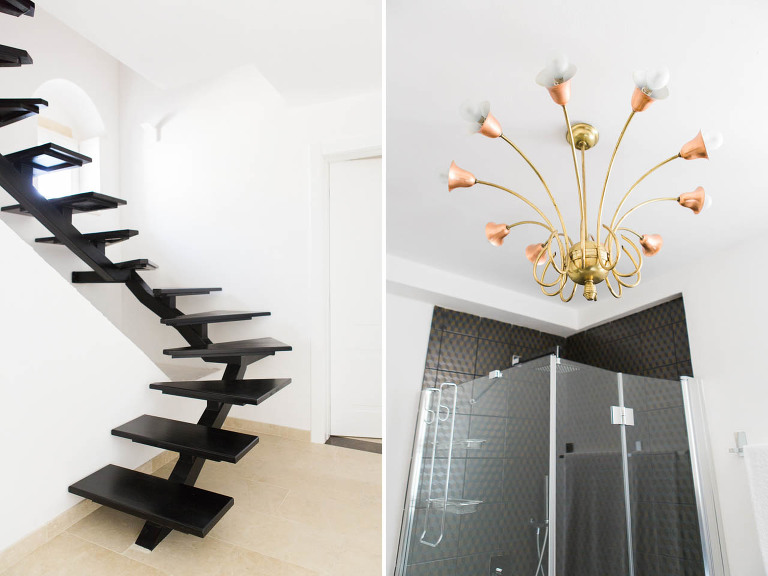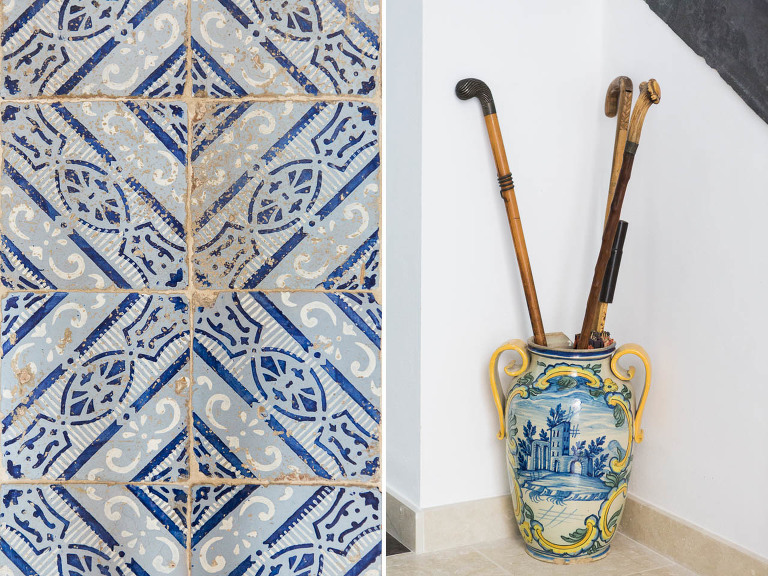 The blue tile in the kitchen, above, is original to the home.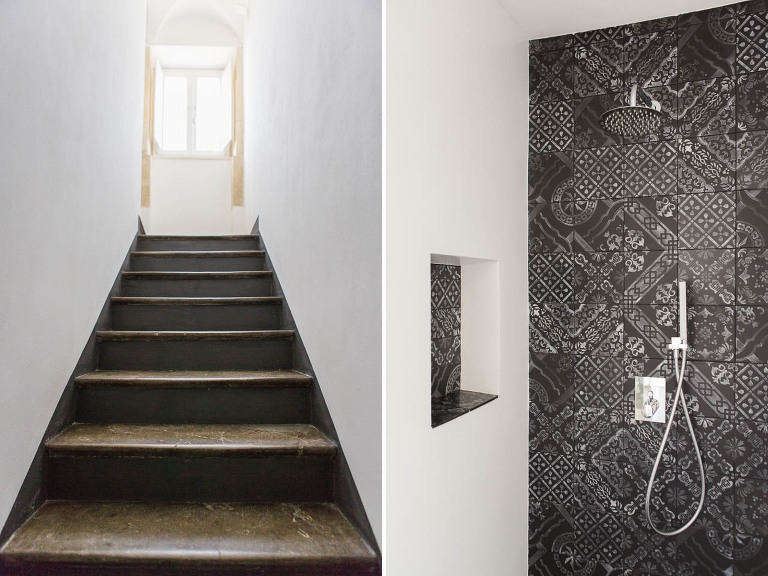 These gorgeous stairs are also original to the home.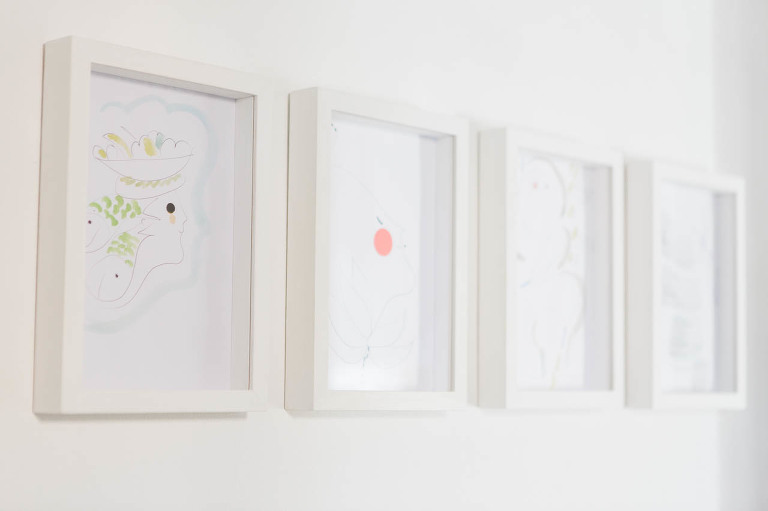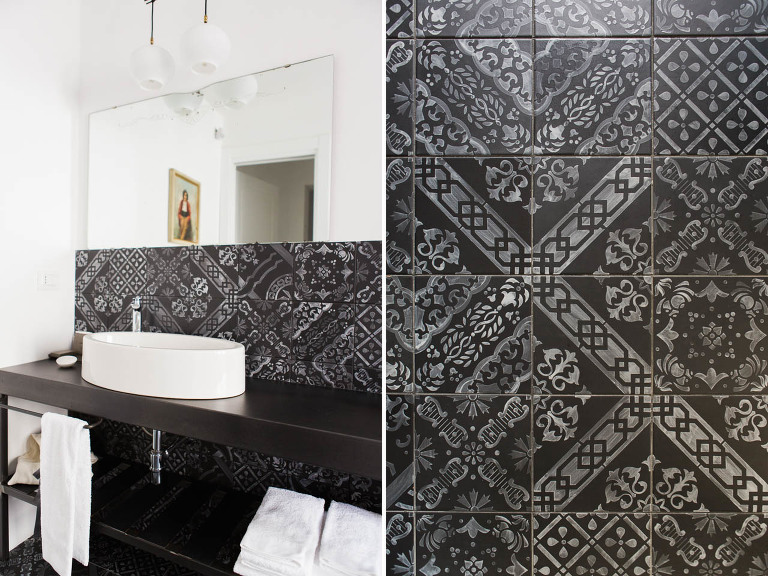 The beautiful tiles in the house came from Made a Mano, and were all hand painted in Caltagirone. Every room and bathroom featured different tiles, and they were all exquisite. If and when we finally settle down and buy a home, I will make sure these tiles are in it. I actually told Carla that she they would have to come help me design any house we live in, because I couldn't get enough of their style.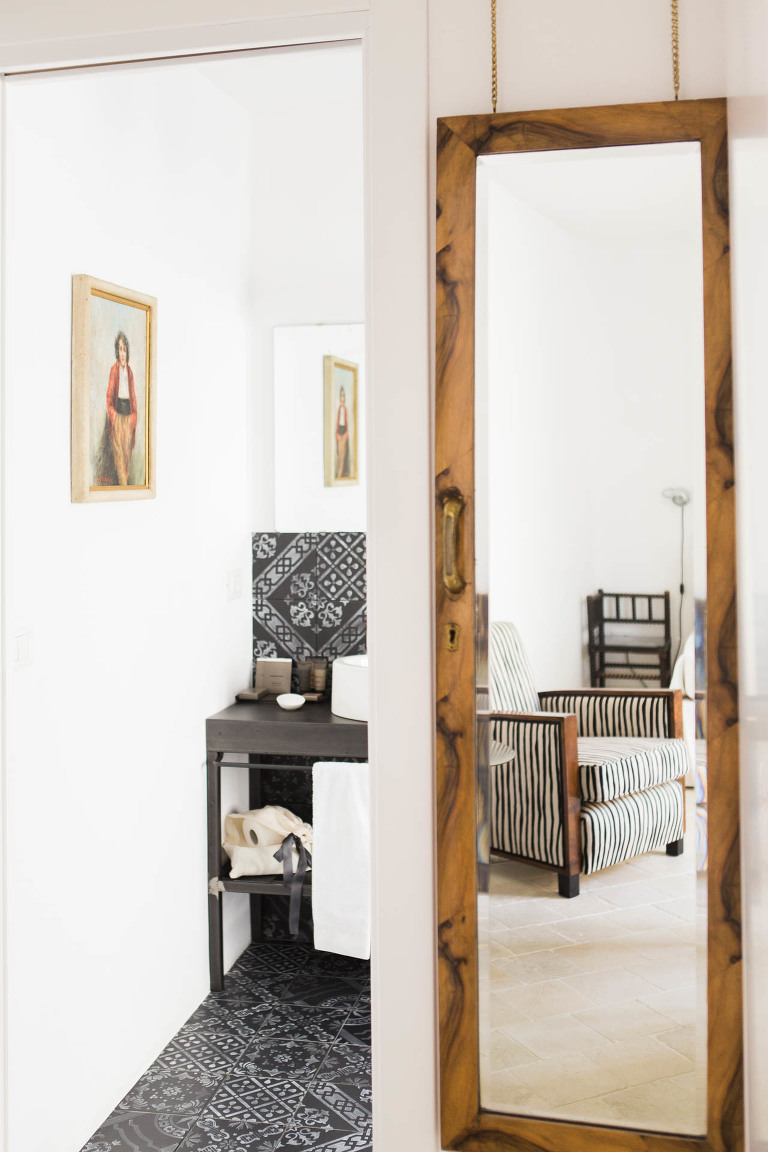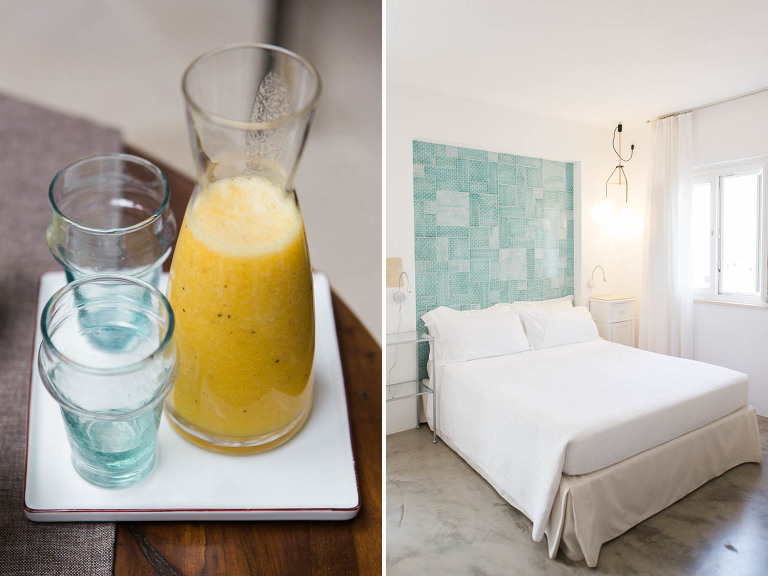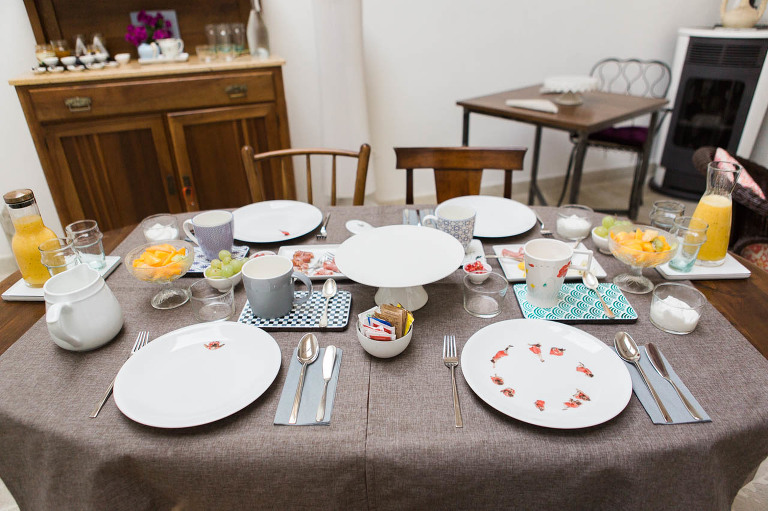 Breakfast
If you have spent much time traveling around Europe, you know that the average "breakfast" is little more than coffee and some rolls or pastries. Not ideal, especially when you are traveling with kids.
The breakfast at Nótia Rooms, on the other hand, was amazing. A wide variety of fruits, goat yogurt, juice, smoothies, nuts, honey, jams, meats, cheeses, bread, croissants and more. And Carla explained each and every dish to us. Including where it came from and the significance to the region. Most everything was organic, and came from a local farmer, neighbor or friend.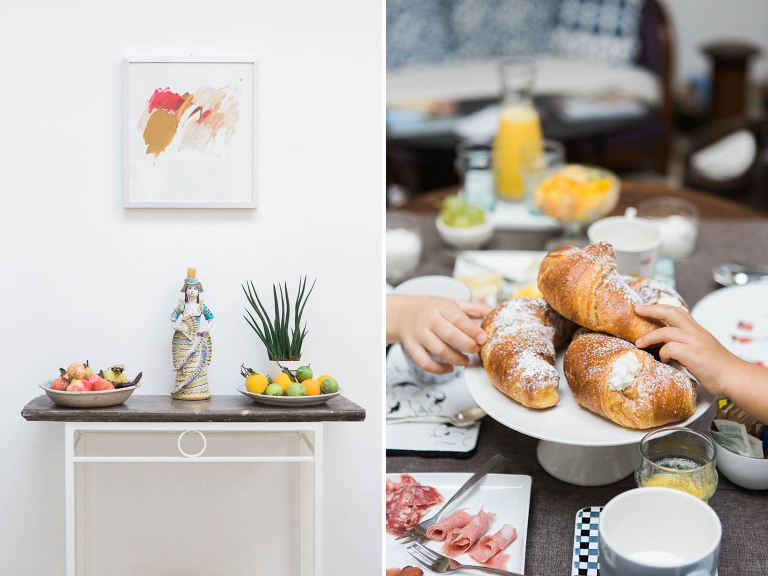 The mornings were our favorite times at Nótia Rooms. While the girls devoured their croissants, we spent time talking with Giorgio and Carla, learning the history of the area, the local customs and more. We felt like we learned so much about Noto, and all of Sicily, just from talking to them.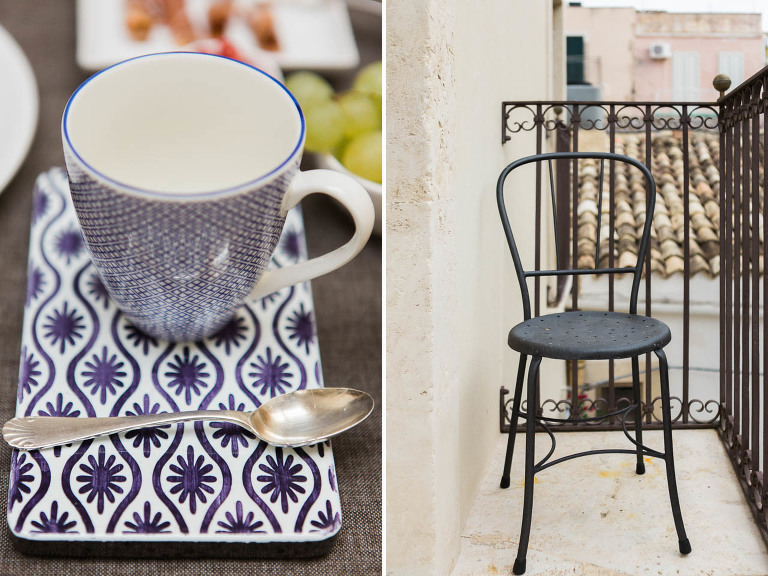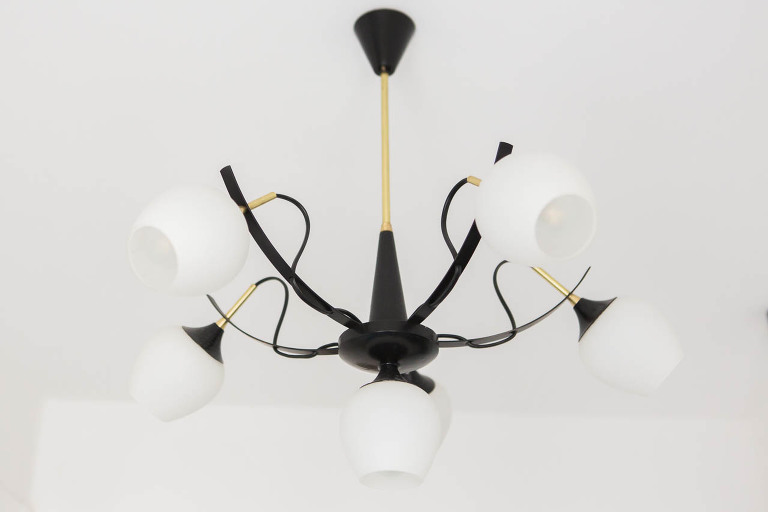 Traveling with Kids
Another thing that is sometimes challenging about traveling in Europe with kids is the size of the rooms. They are tiny! It is rare to find rooms that are large enough for a family of 4. It would be twice as much to book 2 rooms, and our girls are still young, so we want them in the same room as us. So we usually look for apartments.
I am glad we went the B&B route in Noto! We booked the triple room at Nótia Rooms, and they set up a baby cot for our youngest at no extra charge. It was perfect for the four of us!
Carla and Giorgio were also so sweet to our girls. Giving them special treats and doting on them all the time. They never made us feel uncomfortable to have small children, (with their sticky hands and crumbs everywhere!) which always makes traveling with kids more relaxing.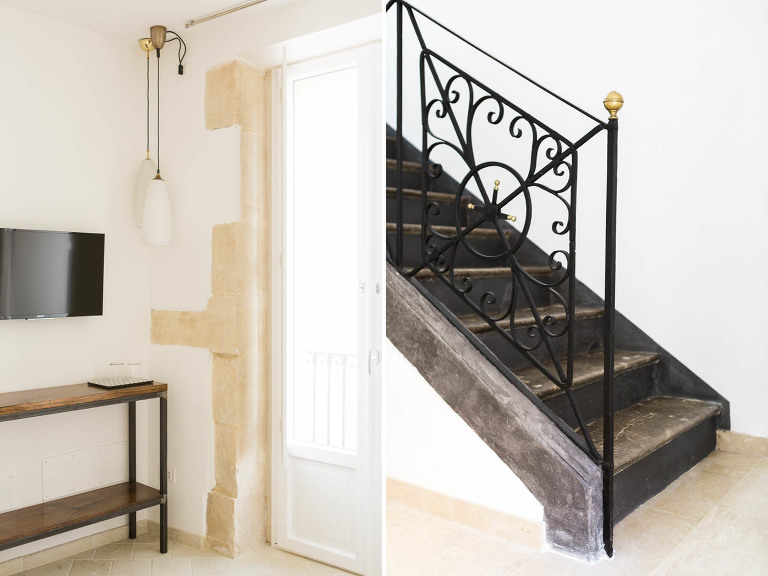 We had the most wonderful time at Nótia Rooms, and wished that we could have stayed longer.
If you are anywhere in Southeast Sicily, you should absolute plan to stay at Nótia Rooms. And please tell Giorgio and Carla that Kaley and family say hello!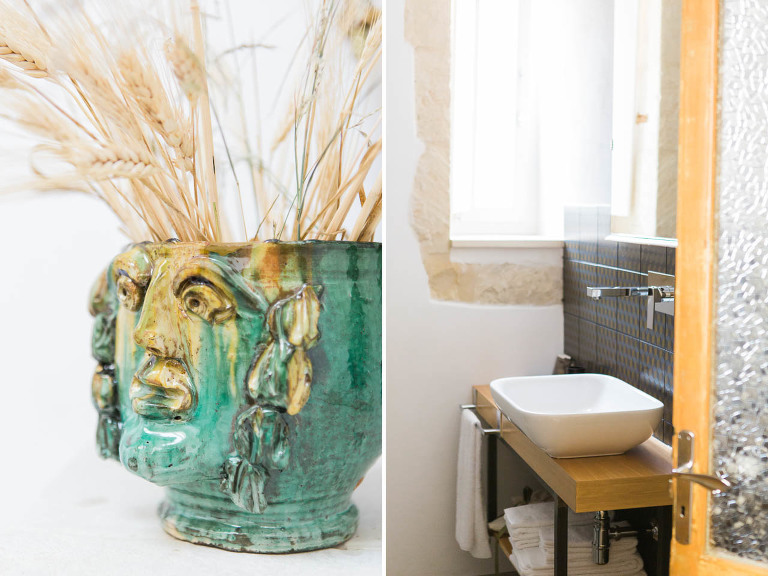 MORE INFORMATION
Check the latest prices for Nótia Rooms on:  Booking
Read more reviews for Nótia Rooms on:  TripAdvisor