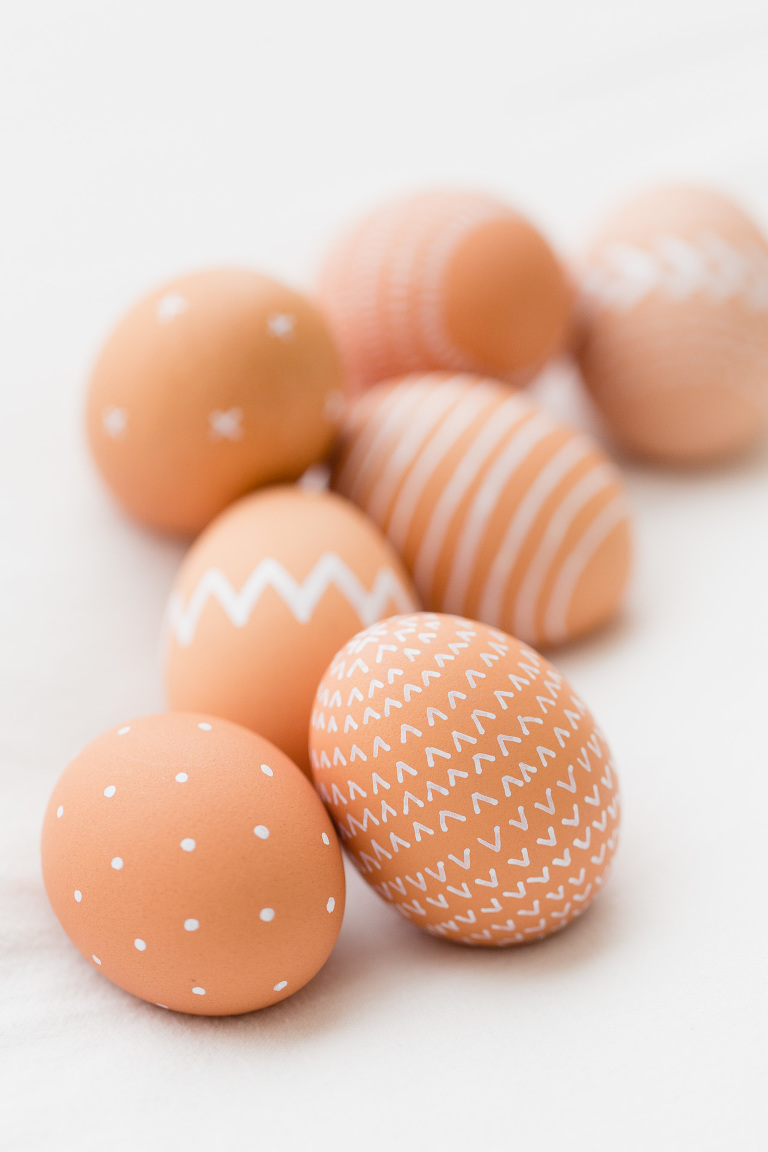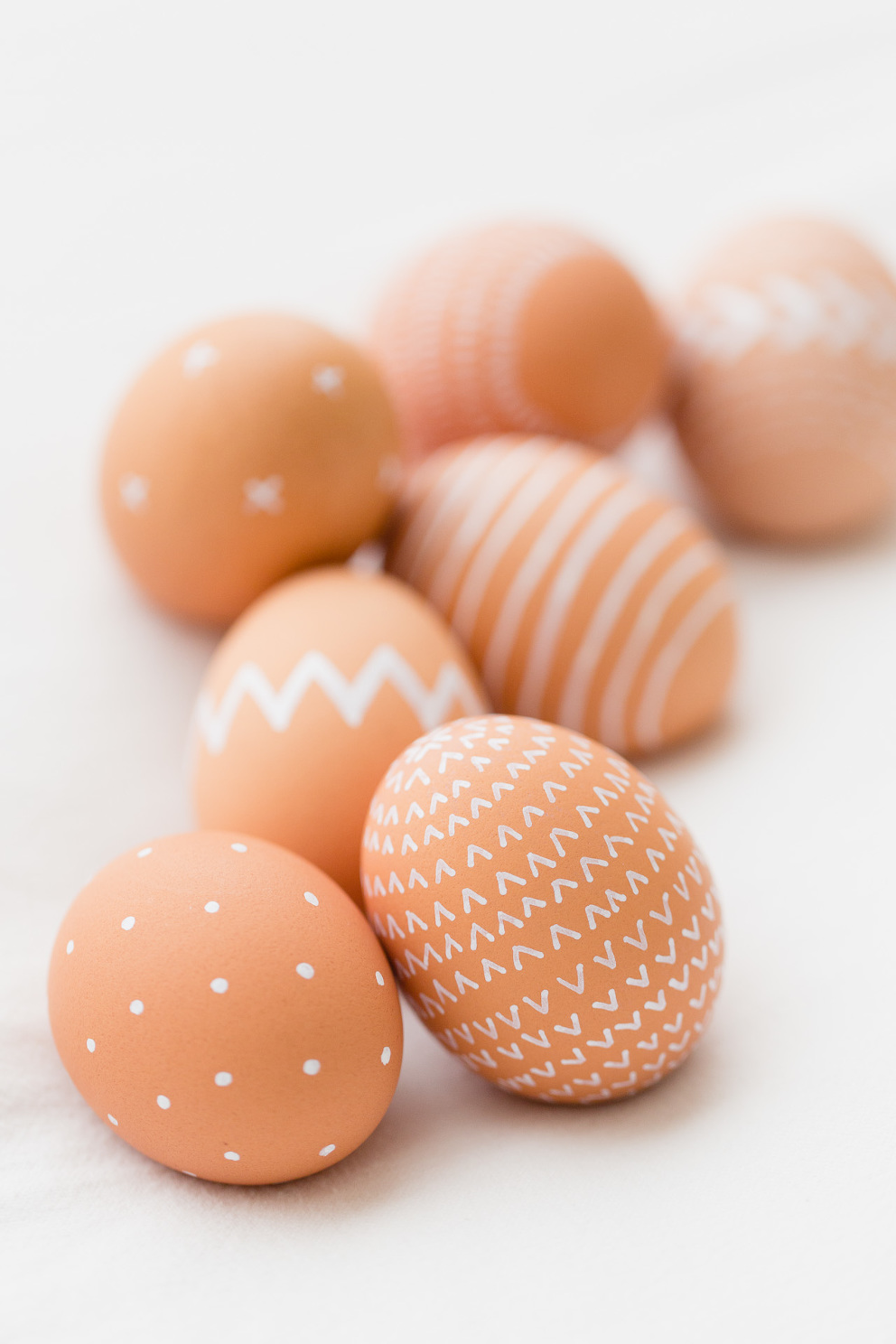 A few days ago we decided we were ready to dye some Easter eggs (naturally, of course!) and opened the fridge to find only brown eggs. Not the best for dying. But instead of waiting until we could get to the store to get some white eggs, I improvised. I found a non-toxic white paint pen that miraculously still worked, and went to town on those pretty brown eggs. They are so nice looking, maybe we don't have to dye any at all this year. On second thought…I know my 4 year old won't let me off the hook that easy! :)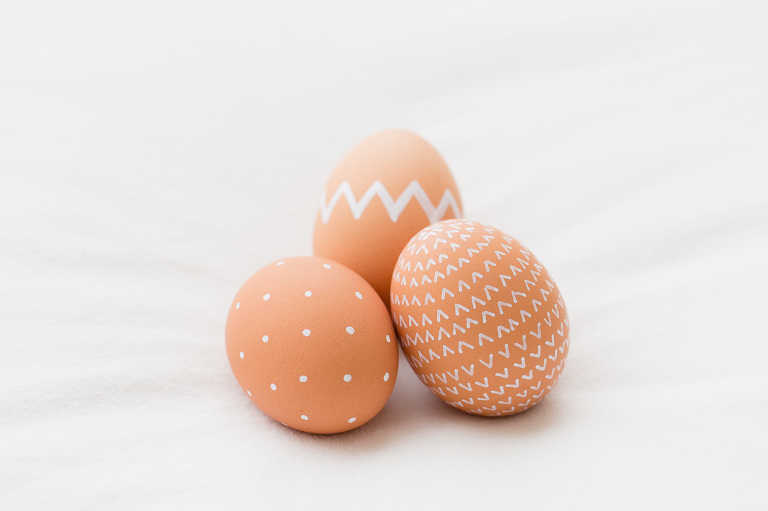 You want to make some too? All you need are some brown eggs and a non-toxic white paint pen. Then doodle away. I used simple geometric shapes and lines to keep it simple.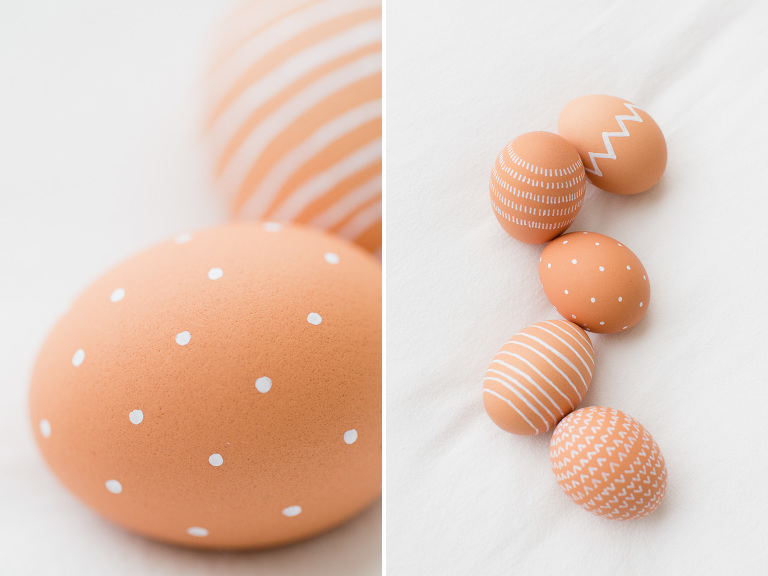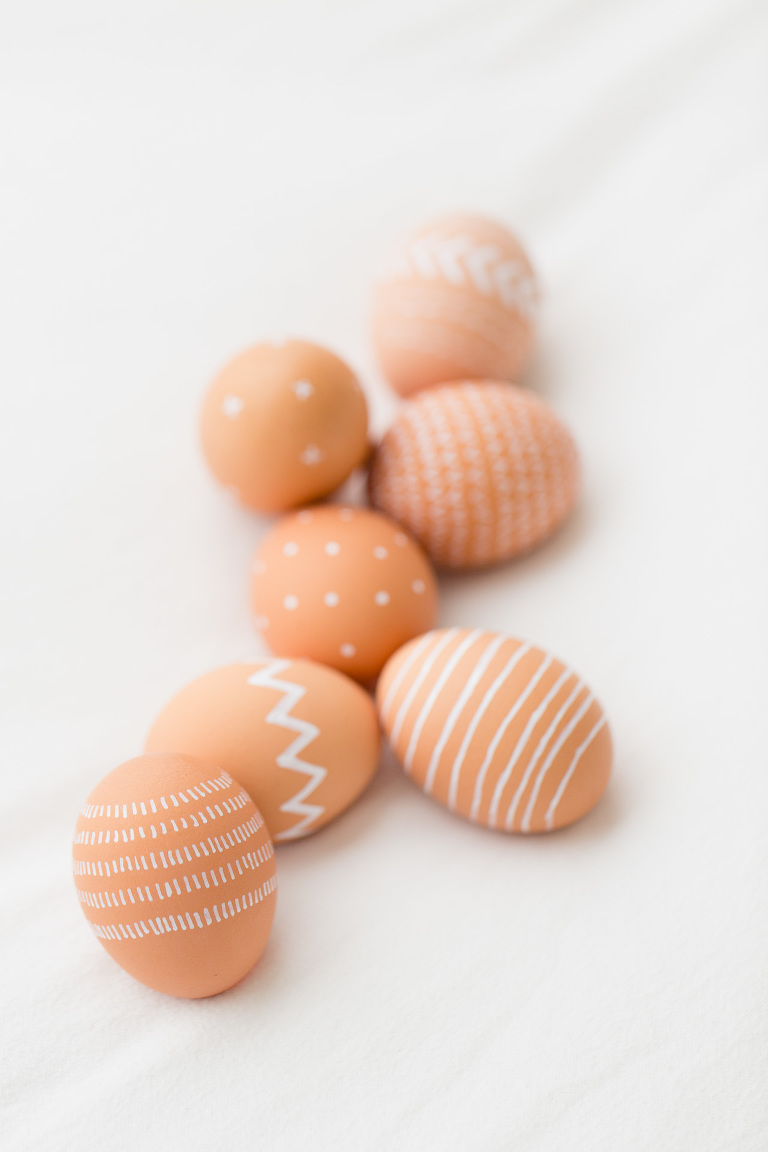 And would you like to know my secret? I painted the raw eggs, too. So for the next week, every time we pull out our eggs to scramble in the morning (yes, we eat the same thing almost every morning) they will be decorated. What a great start to the morning!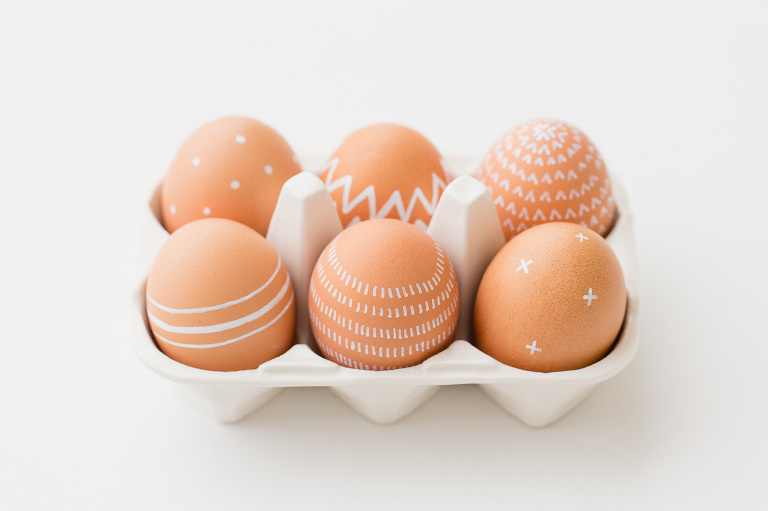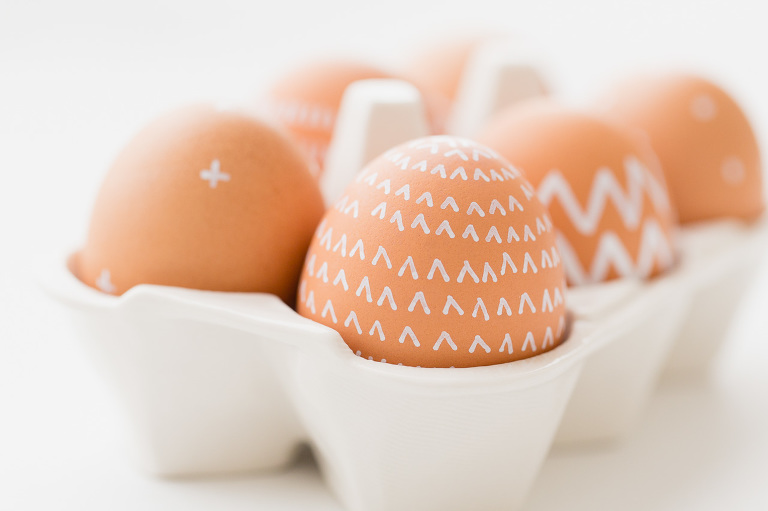 More Easter egg decorating ideas: