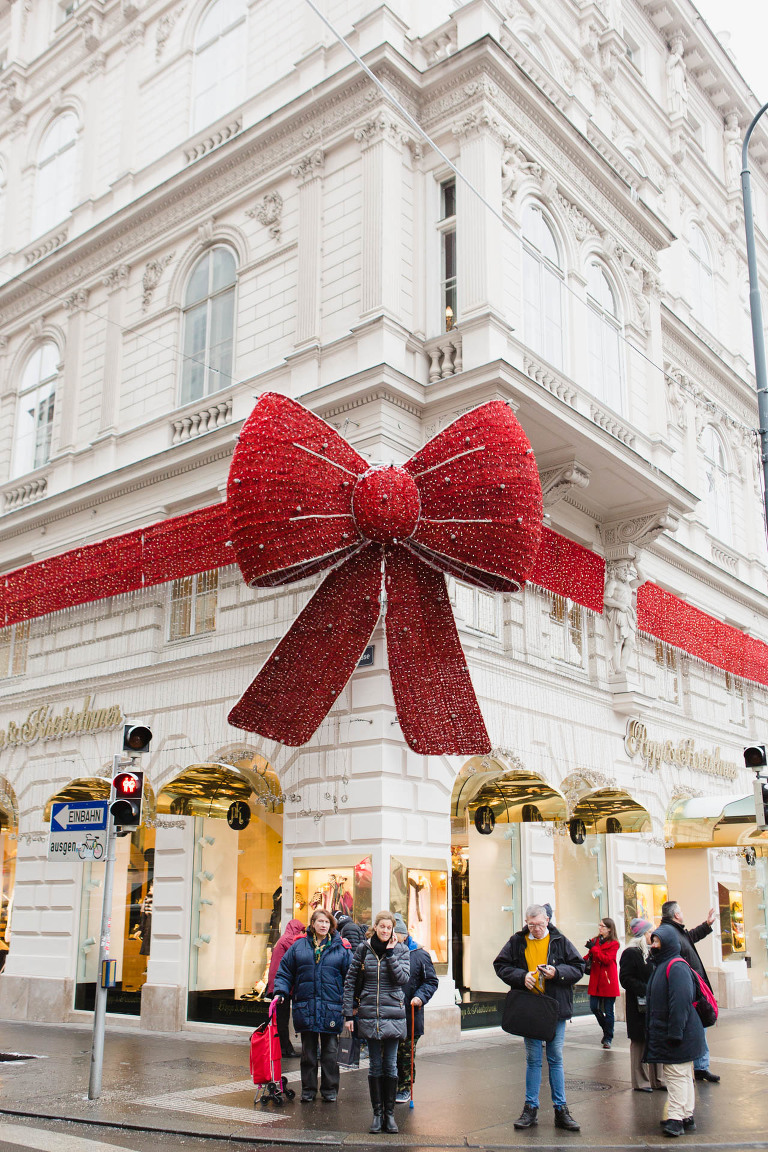 The Holiday Season in Vienna
The holidays in Vienna are pure magic.
For nearly 2 months, the city comes alive with lights, music, Christmas Markets and more.
This is a quick guide to the holiday season in Vienna. (All from my expat point of view, of course!)
St. Martin's Day
The holiday season in Austria begins on November 11th, which is St. Martin's Day. This day is celebrated in a few different ways.
Most kindergartens will hold lantern processions in honor of St. Martin's Day. These celebrations usually consist of a reenactment of the most popular legend surrounding St. Martin, where he rides in on horseback, then shares his cloak with a homeless beggar during a snowstorm. The children carry their hand made lanterns and sing as they walk through the gardens or along the streets. (We love going to my youngest daughter's Lanternfest at her kindergarten every year!)
Most Austrian restaurants and beisls will also have Martinigansl on the menu during this time. The traditional Martinigansl meal consists of delicious roasted goose, potatoes and red cabbage. (My personal favorite place to eat Martinigansl is at Hill Restaurant in the 19th district.)
St. Martin's Day also marks the end of the wine growers' year, and is the day that the new wine is blessed. In the wine growing villages of Austria, Martiniloben festivals are held in the beginning of November with music and wine tasting. (Read more about my visit to the Martiniloben festival in Purbach am Neusiedlersee)
And St. Martin's Day is when most Viennese Christmas Markets open for the season. The city is adorned with lights and festive decorations, and the Christmas celebrations start.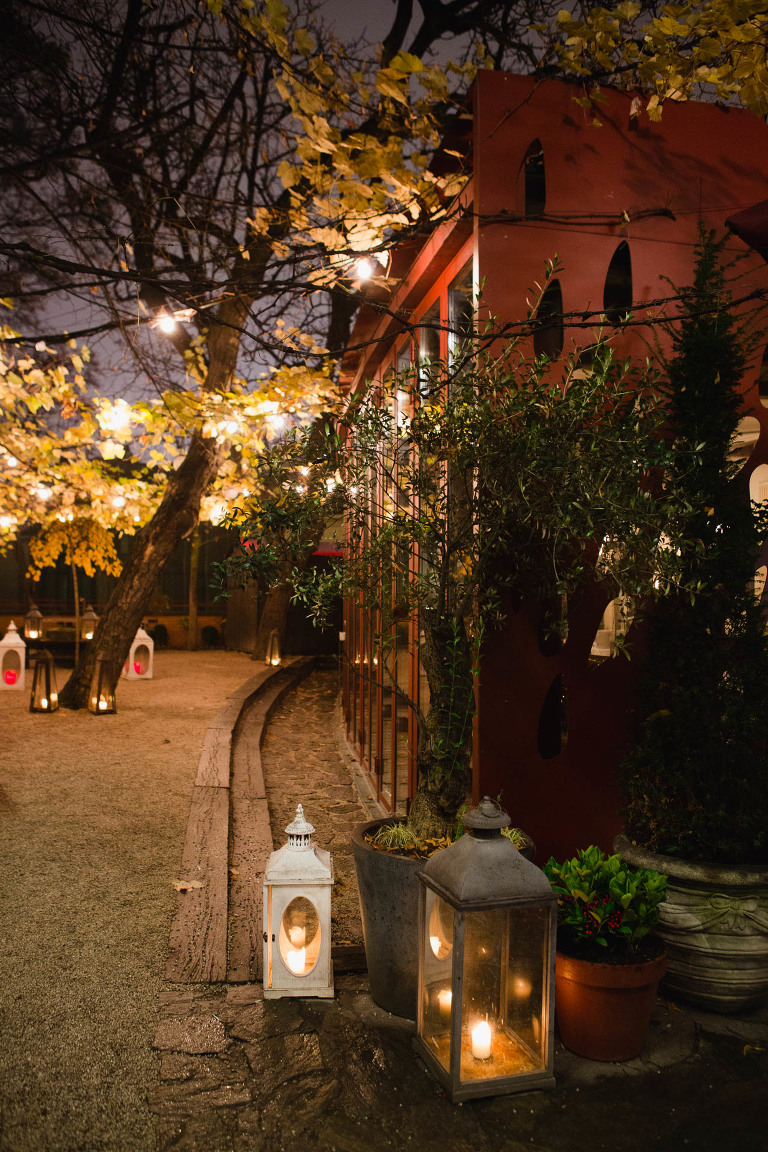 Christmas Markets
The first ever Christmas Market was held in Vienna in 1294. And still today, the Christmas Markets are the most popular things to see and do in Vienna during the holiday season. The Christmas markets usually consist of a group of wooden huts selling traditional food, mulled wine, and hand crafted goods, and are loved by both locals and tourists alike. Some of them are very family friendly, with rides and even special workshops for kids.
Read more about The Best Christmas Markets in Vienna, as well as tips for visiting the Viennese Christmas Markets.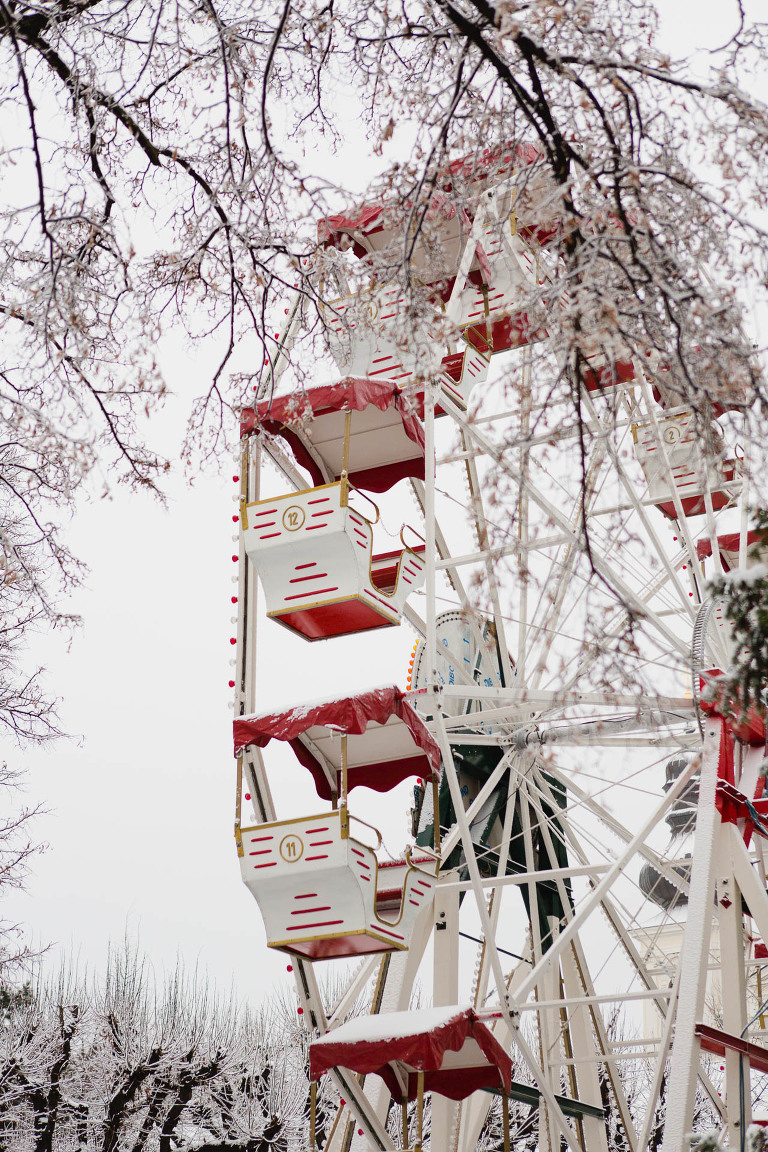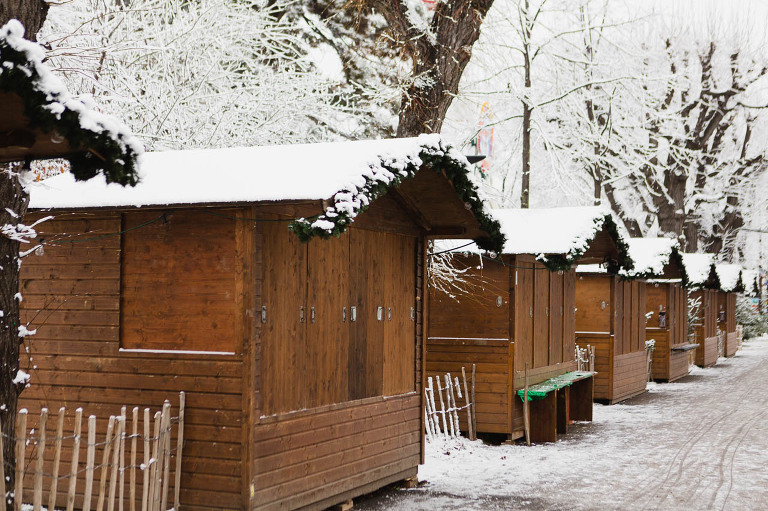 Advent Wreaths
Advent begins on the Sunday that falls four weeks before Christmas. This is when Austrian families set up their Adventskranz, or Advent wreath. Traditionally, Advent wreaths are made of evergreen twigs, decorated with ribbons, and holding 4 candles. They can be bought just about anywhere in Austria, or you can easily make your own. On each of the four Sundays of Advent, a new candle is lit, until all four are burning brightly in the days leading up to Christmas. (This is our favorite Austrian tradition that we have adopted, and will bring with us when we leave Austria!)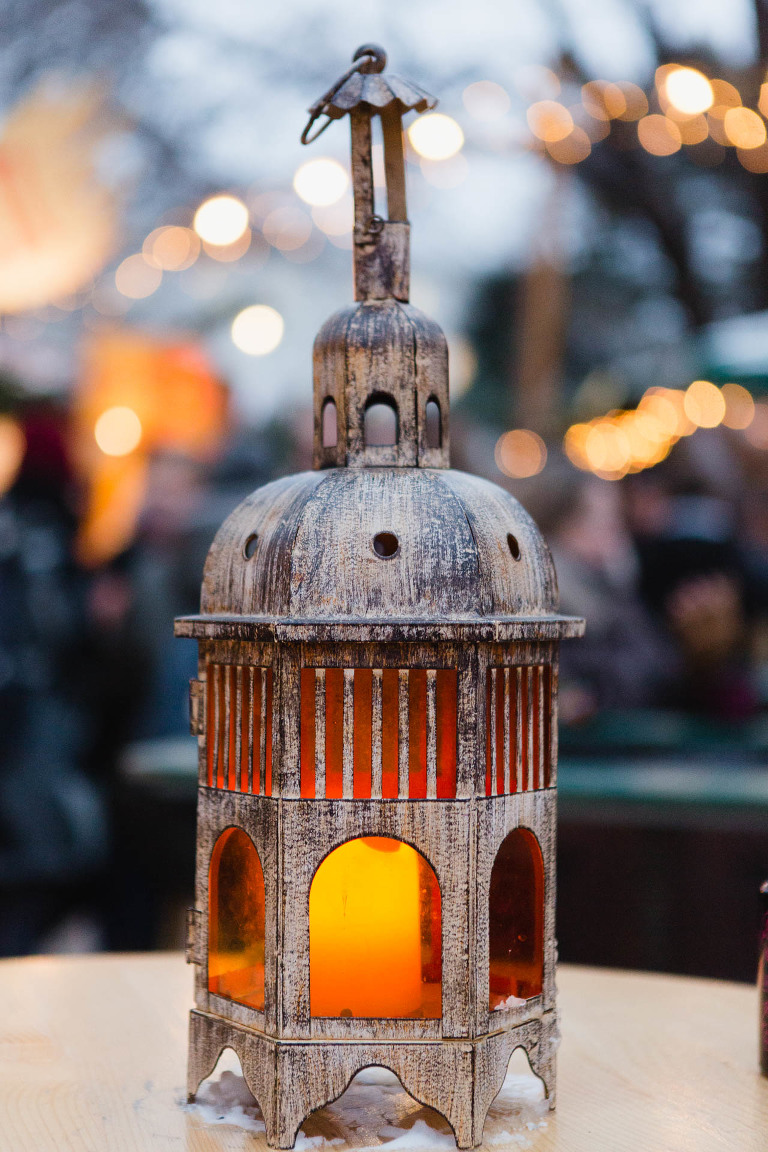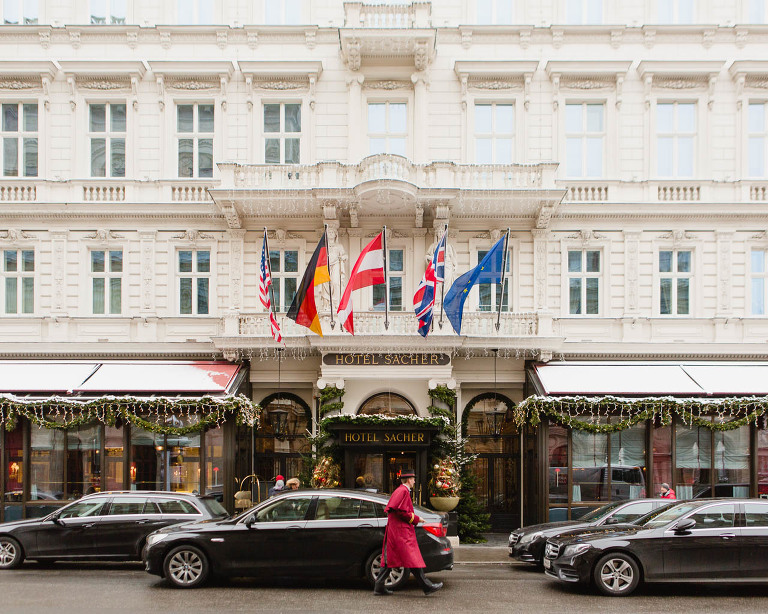 Nikolaus & Krampus
December 6th is St. Nikolaus Day (Nikolaustag), when Nikolaus and his counterpart Krampus come to reward the children who have been good, and punish those who have not.
Nikolaus is based on Sankt Nikolaus, the children's saint, and is dressed as a bishop, wearing red and white. On the night of December 5th, Austrian children set their boots out for Nikolaus to leave chocolates, coins, apples, small oranges and nuts. On December 6th, Nikolaus will often visit schools and kindergartens and sometimes even private parties.
Krampus is a terrifying, demonic looking, horned, beast-like creature, who will come and take the children who have misbehaved from their home and beat them with twigs. Some Austrian towns hold Krampus Runs (Krampuslauf) where people dressed as Krampus run through the streets with whips, twig switches, rusty chains and bells to scare kids and adults alike. Some of them also carry barrels of fire. These festivities have been outlawed in some places because they can get quite out of hand. But it is not uncommon to see Krampus walking the streets of Vienna on December 5th. (See a real Krampuslauf in action in this video)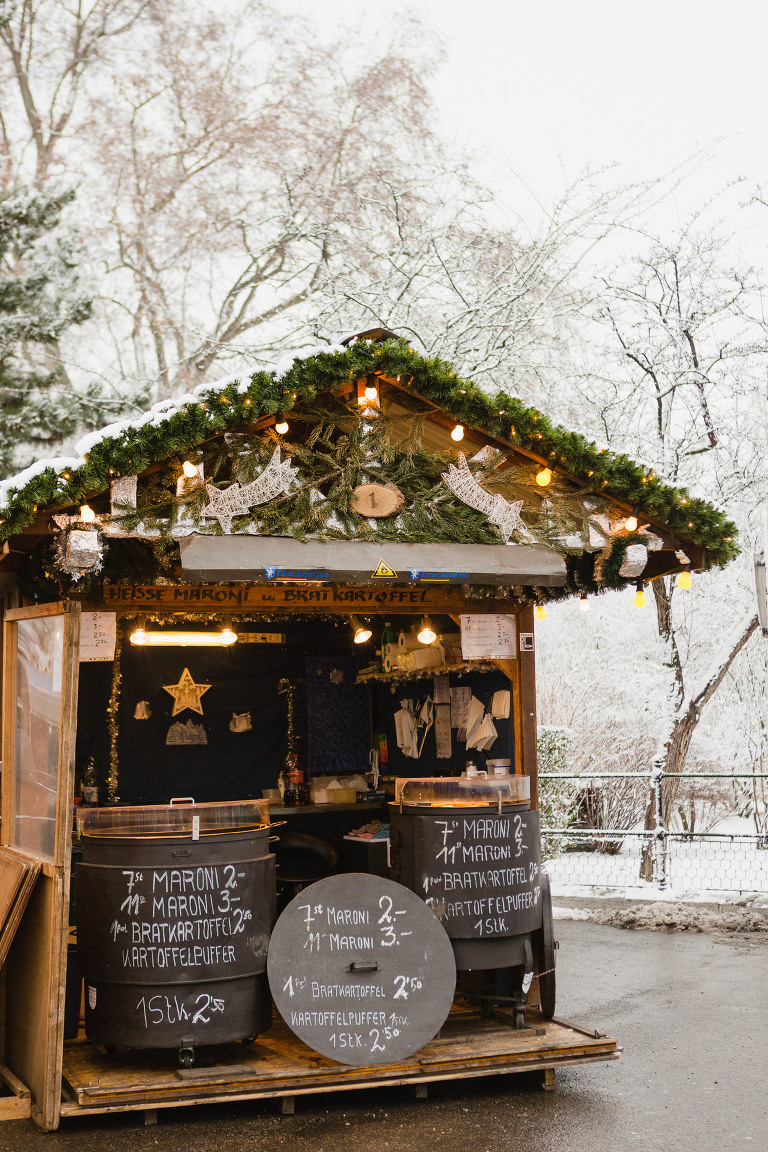 Christmas Eve
Christmas Eve (or Heilingenabend) is the time for Austrian Christmas celebrations, not Christmas Day.
For many families, the Christmas tree doesn't go up until December 24th. (This is one tradition we just can't do. We still like to put our tree up in early December!)
For Austrian families with young children, the grandparents or other relatives take the children out on the afternoon of December 24th while the parents decorate the tree. This is also when the Christkind (the Christ child, represented by an angel child with long white gown, golden hair and wings) arrives, with gifts for the children. When the children arrive back home, they find the tree decorated and the gifts from the Christkind beneath the tree. Families then open gifts, eat Christmas Eve dinner, and later in the evening attend Mass.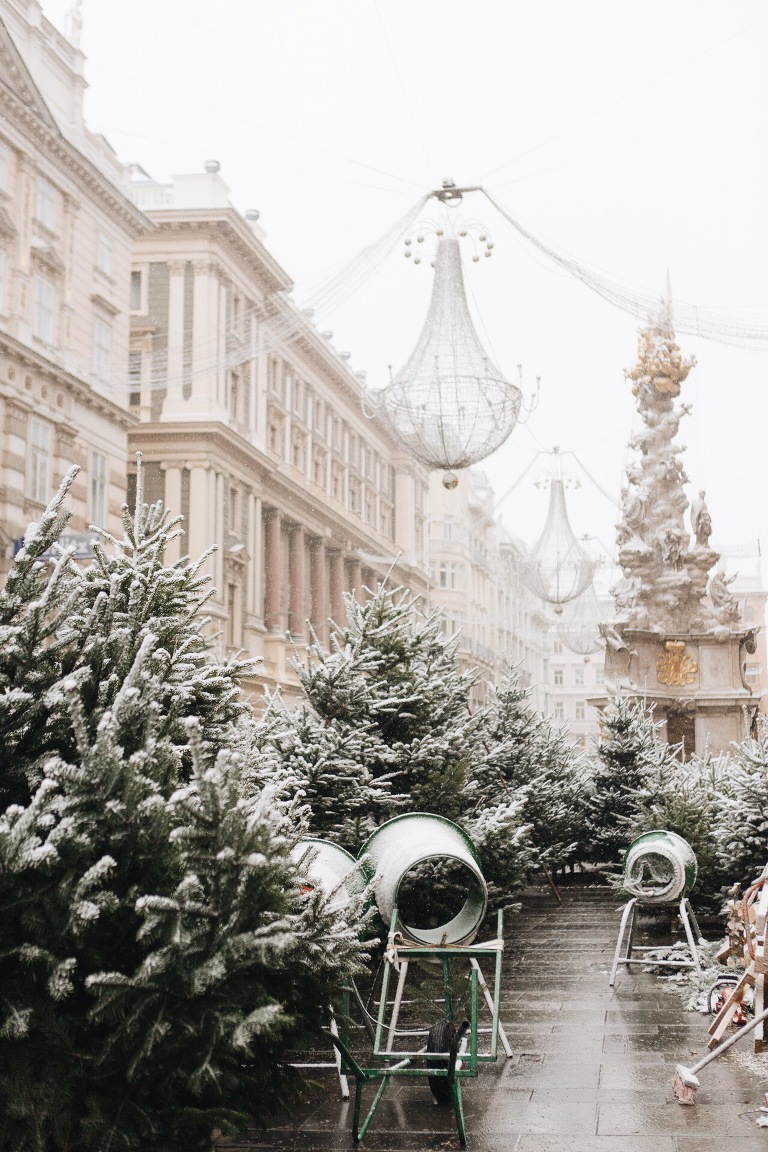 New Year's Eve
New Year's Eve (or Sylvester) is filled with plenty of events all around the Ringstrasse, with the New Year's Eve Trail being the biggest. And the fireworks show is the best I have ever seen. Whether you watch them from one of the site on the New Year's Eve Trail downtown, or from up above the city, they are remarkable. (From where we live in the 19th, the display of fireworks from all around Vienna is breathtaking!)
On New Year's Day, the Wiener Philharmoniker (Vienna Philharmonic Orchestra) plays the world's most famous and most watched concert, the Neujahrskonzert. Due to the popularity of the concert, tickets can only be bought through a lottery which is held in February. If you aren't lucky enough to get tickets, you can watch The New Year's Concert on TV, as it is broadcast in over 90 countries. In Vienna, it is played live on a large screen in front of the Rathaus. And you can also buy the music from each year's New Year's Concert and listen to it all year long!
Three King's Day
The Holiday Season in Vienna ends on Three King's Day, or the Epiphany.
On January 6th, children dressed up like the Three Kings and holding up a large star walk around the city singing carols and knocking on doors to collect money for charity. If you give a donation, they write in chalk above the door 20+C+M+B+17 (or whatever year it is). The C, M, B stand for Casper, Melchior and Balthazar (the Three Kings), and also abbreviate the Latin words Christus mansionem benedicat, "May Christ bless this home." The + signs represent the cross and 20 and 17 represent the year.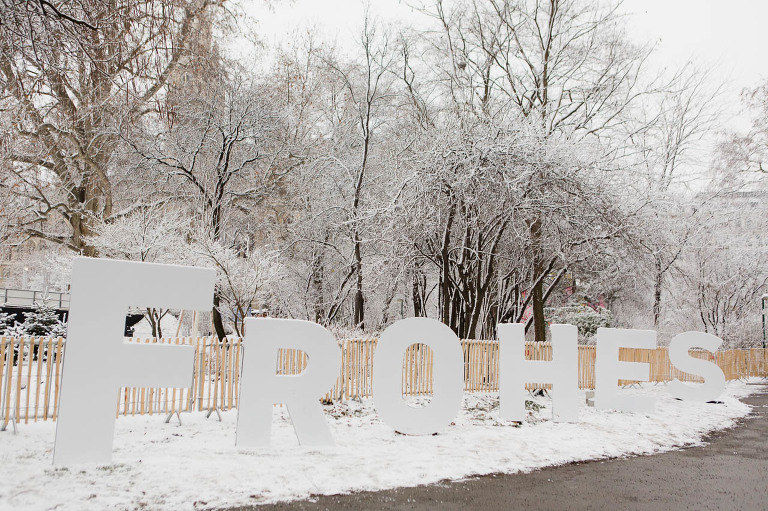 Frohes Fest Aus Wien!
I love learning about how the holidays are celebrated in other countries around the world, and have enjoyed being a part of the amazing Viennese holiday season for the last 3 years. Although we won't be in Vienna next year, Vienna will always be in our hearts.
Happy Holidays from Vienna!