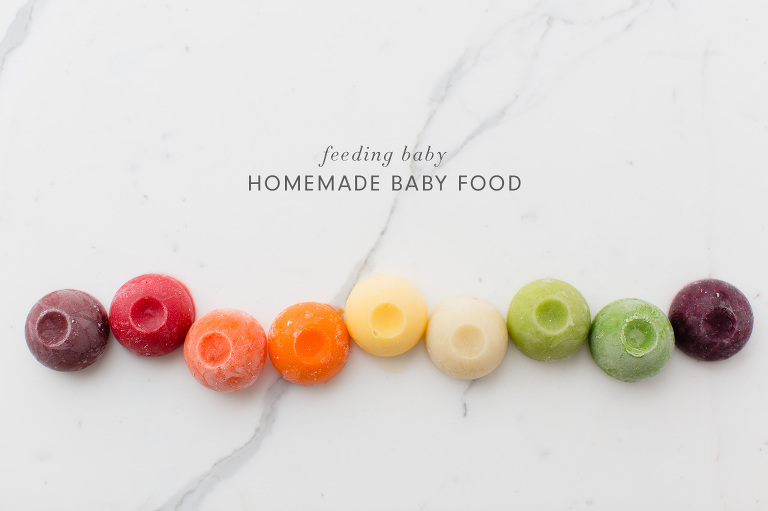 Does anyone else find it a little frightening that jarred baby food could have been on the shelf of the supermarket for longer than your baby has been alive? Or that the jars are filled with muted, dingy colored food. Fresh fruits and vegetables are beautifully colored and vibrant! Baby food should too!
So when my first daughter was born, I knew for certain that I would make her baby food myself. What I didn't expect was how much I would end up enjoying it. Thinking of new combinations to try, making huge batches on weekends, and seeing her reaction with each new taste. I felt good about feeding her only fresh, organic food, and it was so much fun turning her into a little foodie.
By the time my second daughter was born, I had mastered the basics of baby food making, and was ready to experiment a little more. Once she turned 6 months I consulted our pediatrician, and with her concurrence, threw out the charts saying which foods baby should eat first, and instead chose her first foods based on what was available at our local farmer's market.
Her food progression follows the seasons, always taking advantage of what is available at the famer's market, locally grown and organic. Occasionally we have to grab a bag of frozen peas from Trader Joe's, or some organic baby carrots from the market down the street, but for the most part, it is only what we find at the market. She eats unique combinations that sounds like something off of the menu of a fancy restaurant. I add herbs and spices to her purées. I also haven't worried about waiting until a certain age to introduce different foods. (With a few exceptions, such as honey and shell fish.) *This way of introducing foods may not be for everyone, it was a decision that I made after a lot of research and in consultation with our pediatrician. You should always check with your pediatrician if you have any questions or concerns about feeding your baby.*
If you are considering making your own baby food, I highly recommend it. It is not nearly as complicated or as time-consuming as you might think. With just a few supplies and a bit of prep work, you can feed your baby fresh, healthy, organic baby food without ever opening a jar.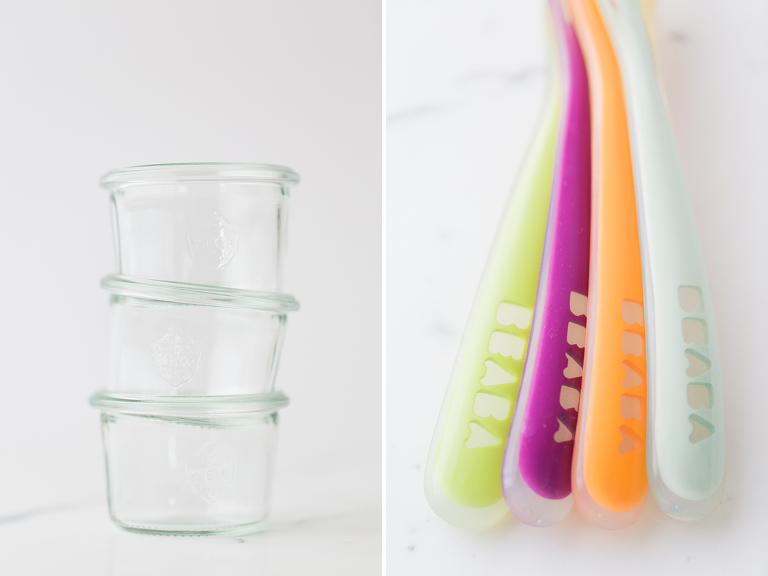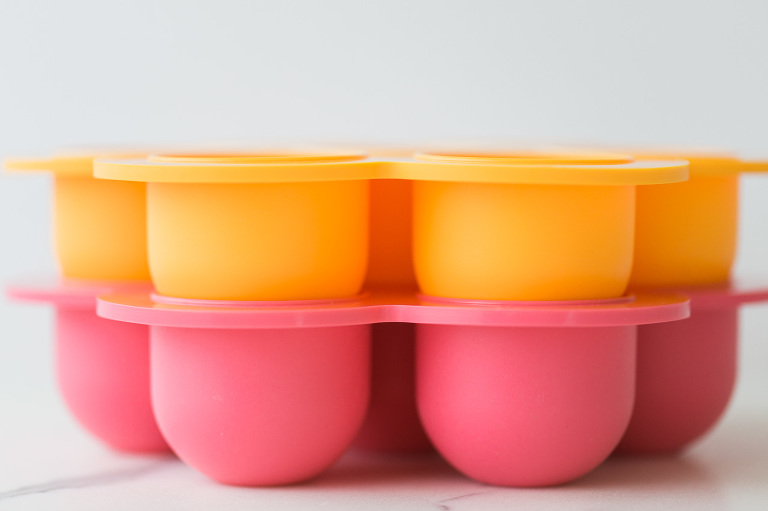 You will need:
fresh, organic fruits and vegetables
a few different pots – nothing special, just use what you have
a steaming basket or strainer
a rubber spatula – again, just use what you have
a blender – Don't fall into the trap of buying a baby-specific blender. While the idea is great, to steam and blend in one, they only make a serving or two at a time, which isn't the best usage of your time. Also, they are expensive and won't be used for long. You will be much better off investing in a really good blender, that can be used long after your baby is done with purées. You can also just use whatever blender you already have, a nice blender just makes things a little faster and easier. We have been using this blender for years and are very happy with it.
glass jars to store food in the refrigerator – I like to store a few servings in the fridge right after I make the purée, but only the amount that will be used within the next 24 hours. I use Weck jars with an air-tight lid for storing, and also for serving.
freezer trays – Anything that won't be in the next day or so goes into a Beaba Multiportion Freezer Tray. I love that it freezes in nice 2 ounce portions, and comes in bright, fun colors. If you prefer to freeze in 1 ounce portions instead, this cube ice tray also works well.
freezer ziplock bags and a permanent marker
How to make baby food purées:
Start with fresh, organic, fruits or vegetables.
Cut into small pieces.
Steam until soft. Reserve the cooking water.
Transfer steamed fruit or vegetable to a blender. Add a little bit of the cooking water.
Blend until very smooth, adding little bits of cooking water to reach your desired consistency.
Transfer to small jars to store in the refrigerator. These mini Weck jars are just over 2 ounces which are the perfect serving size.
Keep in the refrigerator in an airtight container for up to 24 hours.
To store food in the freezer, transfer the freshly prepared food into a freezer safe tray.
Freeze for a few hours, then pop out cubes of food and store in a zipper bag in the freezer. Write the date on the outside of the bag with a permanent marker and use within 3 months. (You should also label the bag with what kind of puree is inside, because asparagus, broccoli, green beans and peas all look remarkably similar once pureed.)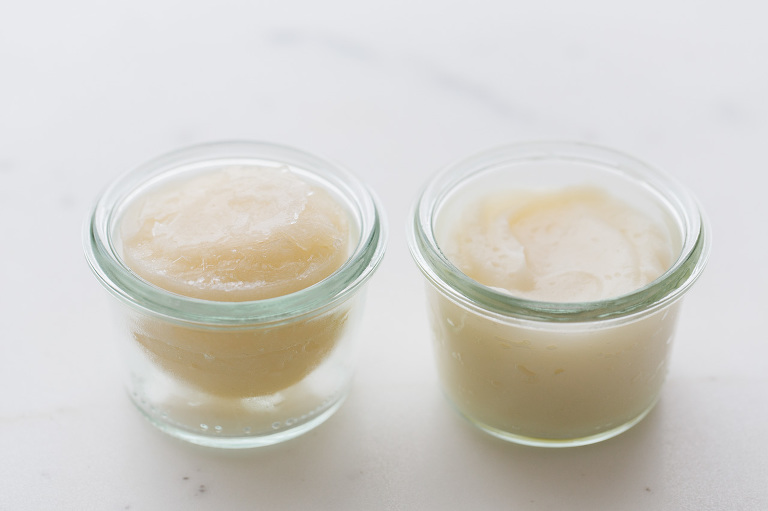 When you are ready to use the frozen cubes of food, you can place a cube right into the mini Weck jar to thaw. It can be warmed in the microwave on low or in a small pan of simmering water.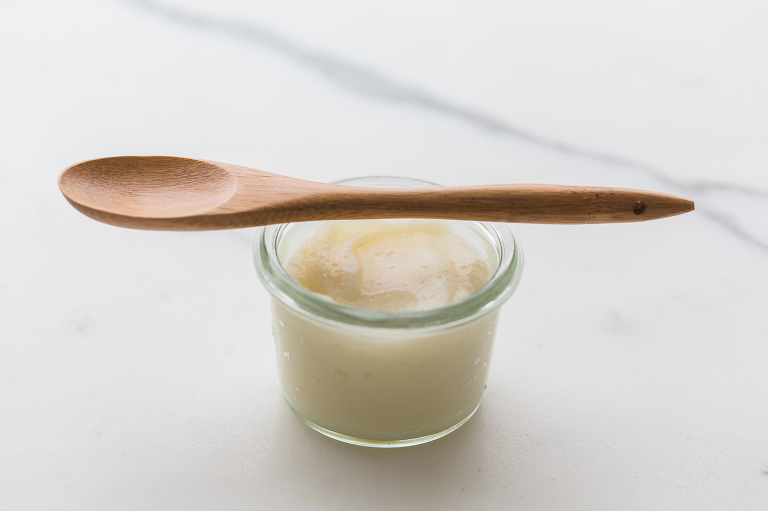 You can serve right in the little glass jars that you stored the food in. A few less dishes is always a good thing!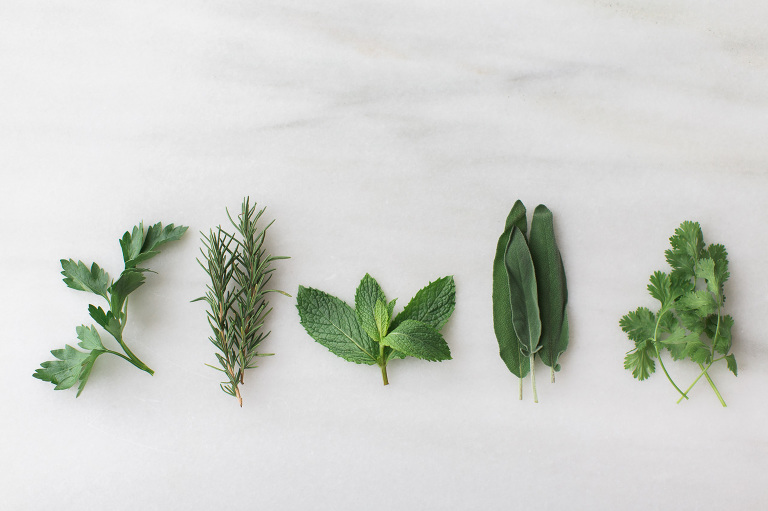 Now that you have the basics of making baby food purées down, it is time to start experimenting! See how colorful you can make your baby's meal. Try combining a few different flavors. Add some herbs or spices. Try parsley, rosemary, mint, sage, or cilantro. And don't be afraid to try some of the purées yourself. They are surprisingly delicious!
I am so excited to share more tips on making baby food, as well as a few of my favorite baby and toddler recipes with you all. And if you have any specific questions, please leave it in the comments below and I will be sure to answer it in an upcoming feeding baby post.
Bon apétit, buen provecho, guten appetit baby!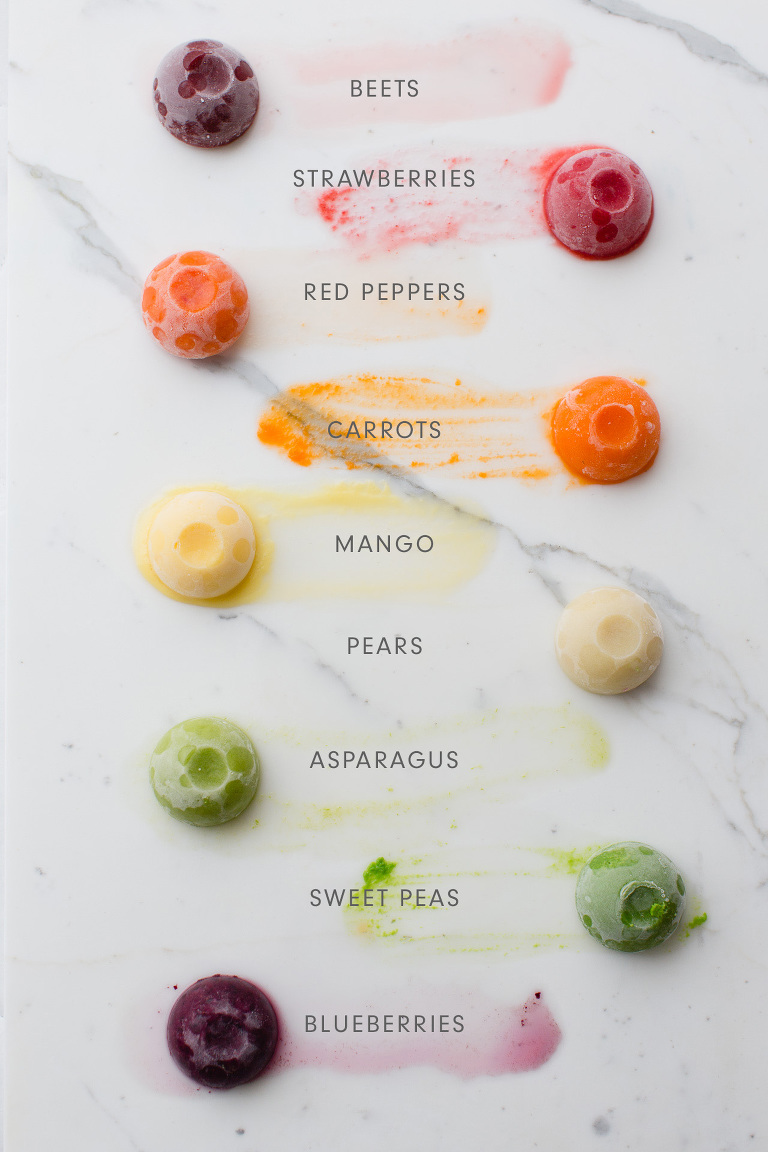 More Feeding Baby posts: