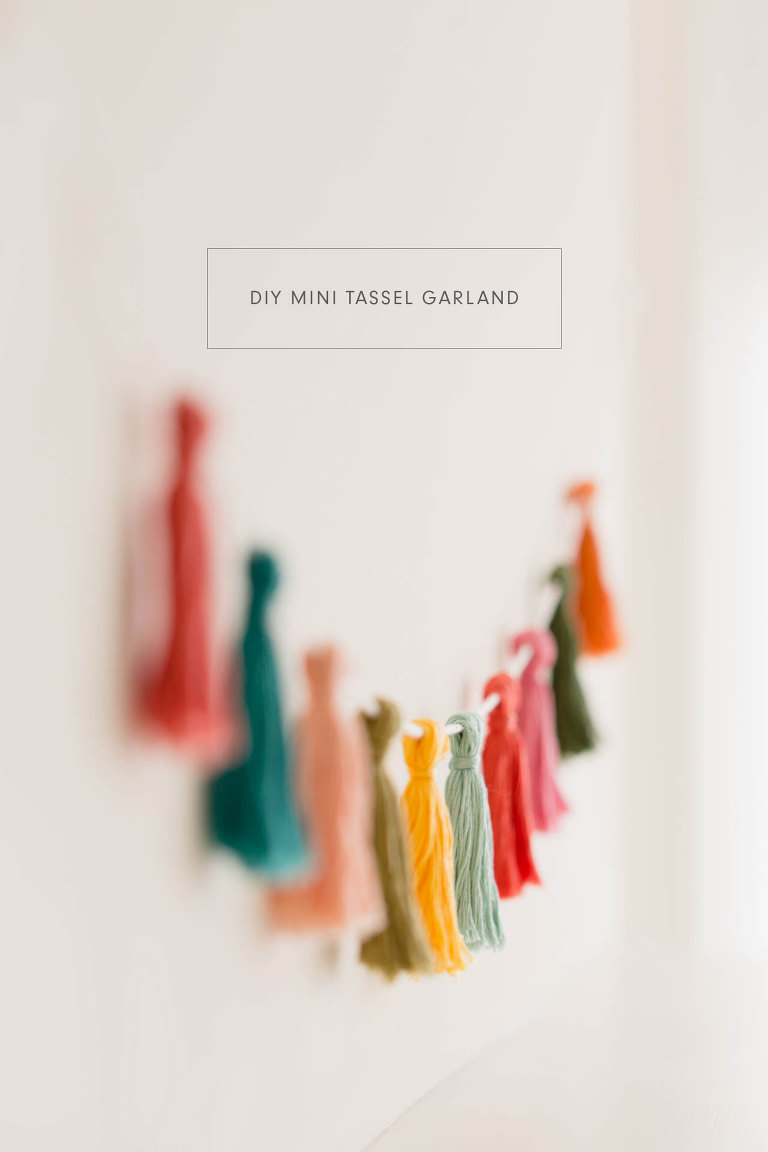 Sometimes you need to add a little color and cheer to a room.
A DIY mini tassel garland is just thing to bring both color and cheer to any situation.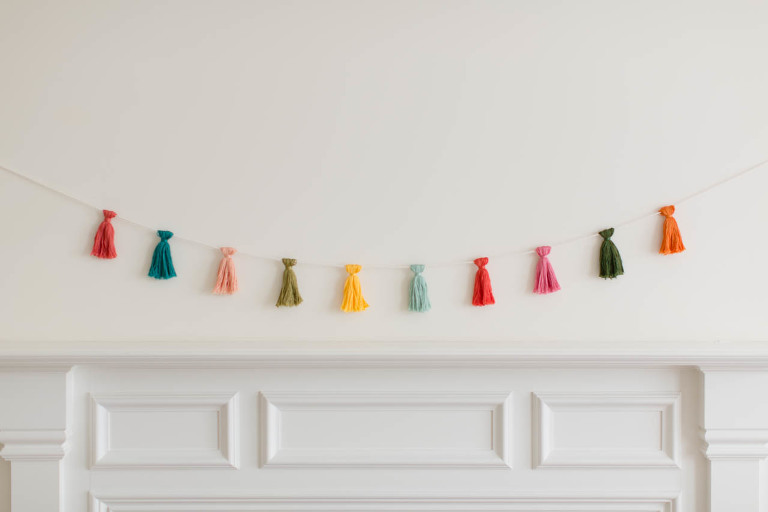 Before our baby was born, we signed our oldest up for a "Big Sister Class" at the hospital. During the class, they took all of the kids on a tour of the hospital, explained where the babies would be born, and showed them the rooms where the moms and dads would sleep.
After we got home, she told me that we needed to make decorations for the hospital room because her baby sister needed beautiful things to look at when she got here. I asked what she had in mind, and she told me we needed pictures on the wall and a garland like the one she has above her bed.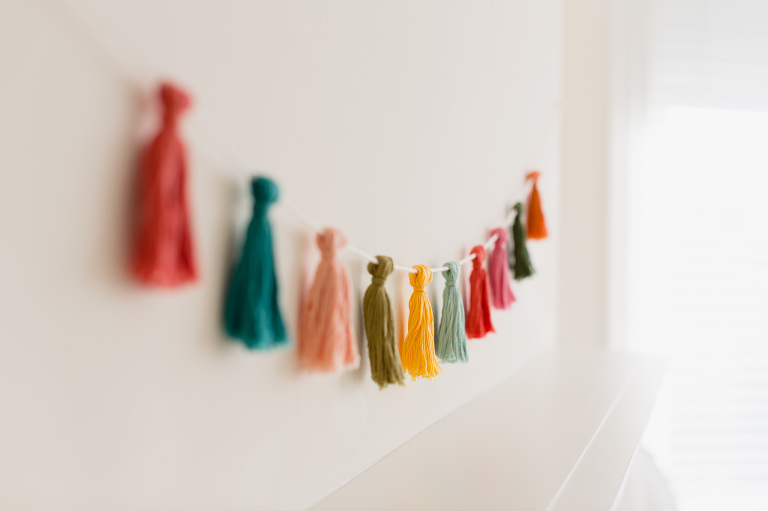 I had this bright and cheerful birthday card from Rifle Paper Co., which we decided would be perfect to welcome baby girl to the world. So we chose some embroidery floss to match the candles in the birthday card and made mini tassels for a garland for brighten up our room.
This DIY mini tassel garland, along with the special pictures that she drew for the baby, really did add a lot to our otherwise sterile and boring hospital room!
This would work equally well to send to a friend to brighten up their special day!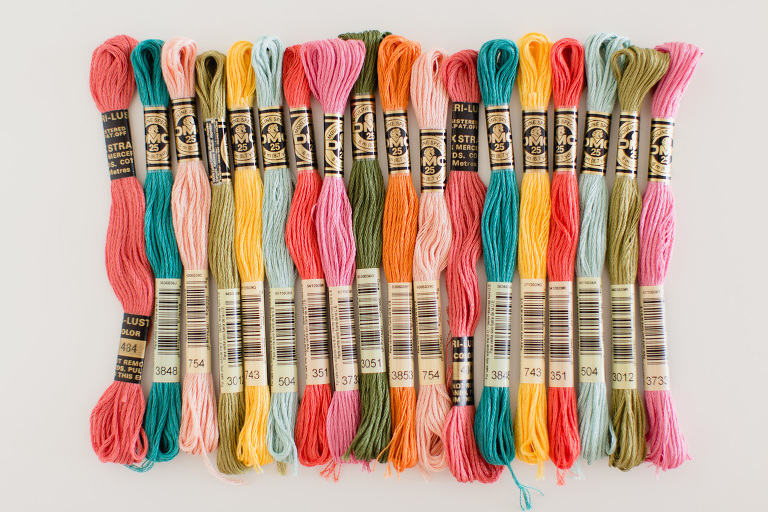 How to make a DIY Mini Tassel Garland
You will need:
a skein of embroidery floss for each mini tassel you want to make. I like the DMC floss that you can pick up for less than 50 cents at any craft store. I tried to show the color code for each color that I used, in case you are trying to find similar colors.
cotton string or twine
hot glue (optional)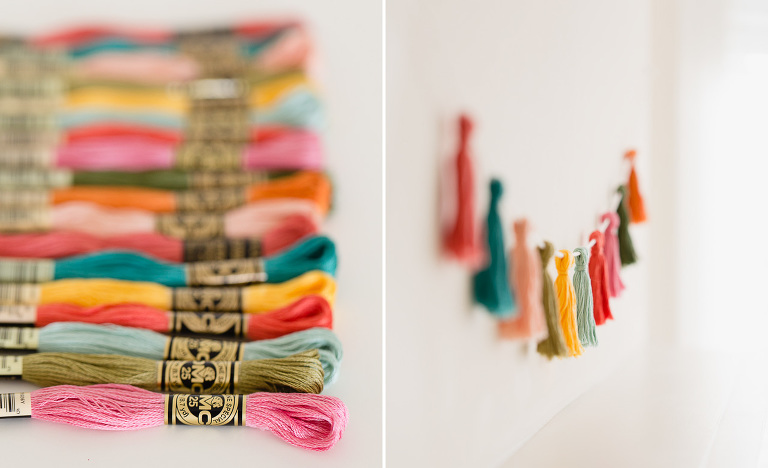 Instructions:
Start with a standard skein of embroidery floss.
Cut off about 10 inches of floss and set aside.
Fold the skein in half. The folded edge should be on top.
Wrap the 10 inch piece of floss around the folded skein about a half inch from the top.
Tie in a double knot and trim the tails. You can use a drop of hot glue on top of the knot to secure it if you want.
Cut through the loop at the bottom.
You have a perfect little mini tassel ready for any garland or other embellishment you want!
To string it into a garland, simply thread a piece of twine through the loop at the top.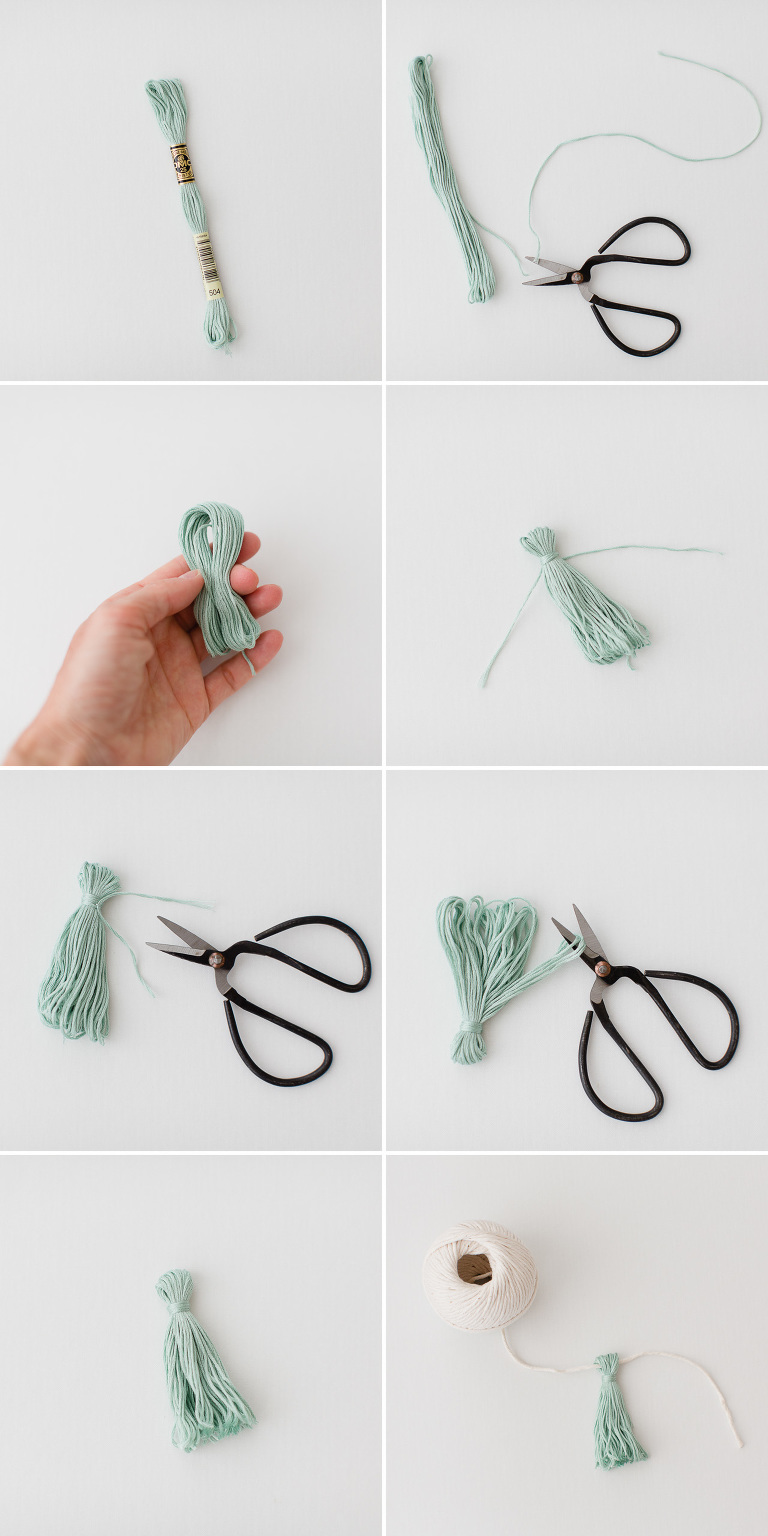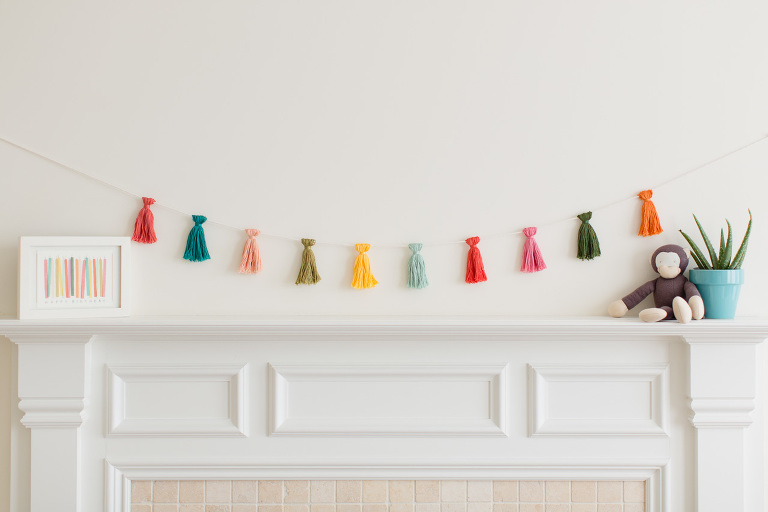 If you like this most, you might also be interested in: