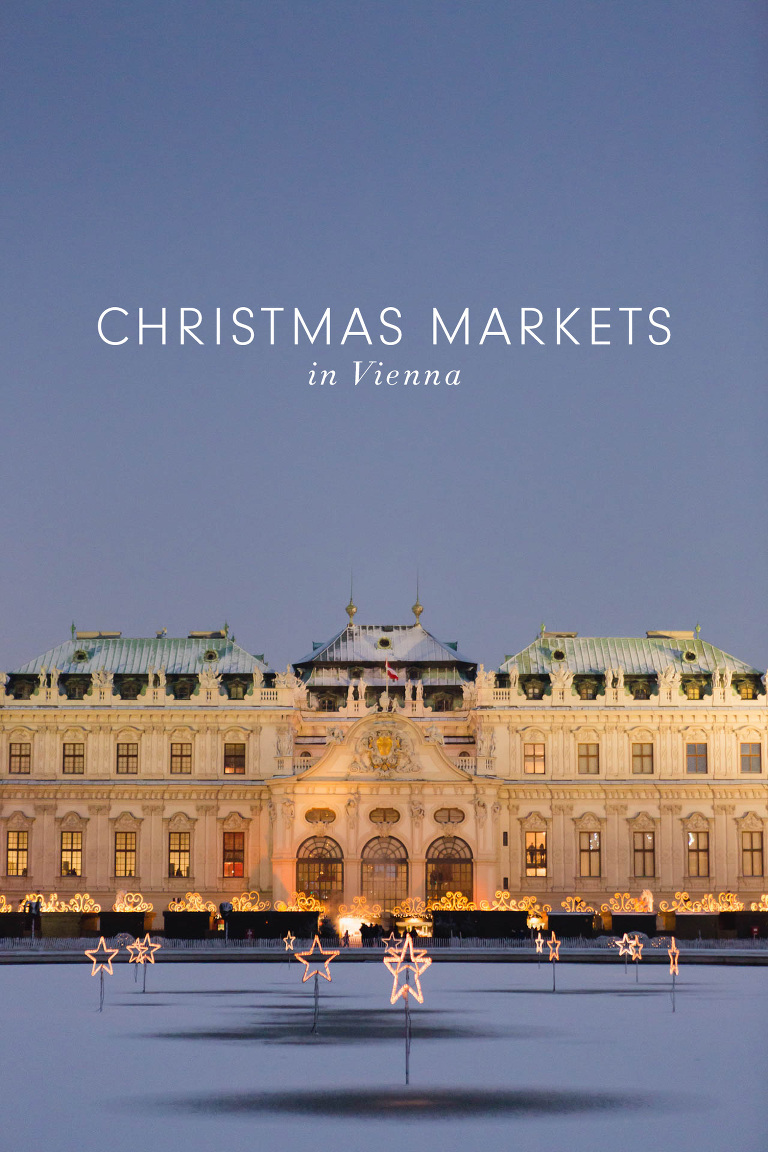 Nothing can put you in the Christmas spirit quite like the Christmas Markets in Vienna. With twinkling lights, Christmas music, roasted chestnuts, and Glühwein, they are the epitome of Christmas. Loved by locals and tourists alike, the Viennese Christmas Markets are a must-see if you are in Vienna during the holidays.
The Best Christmas Markets in Vienna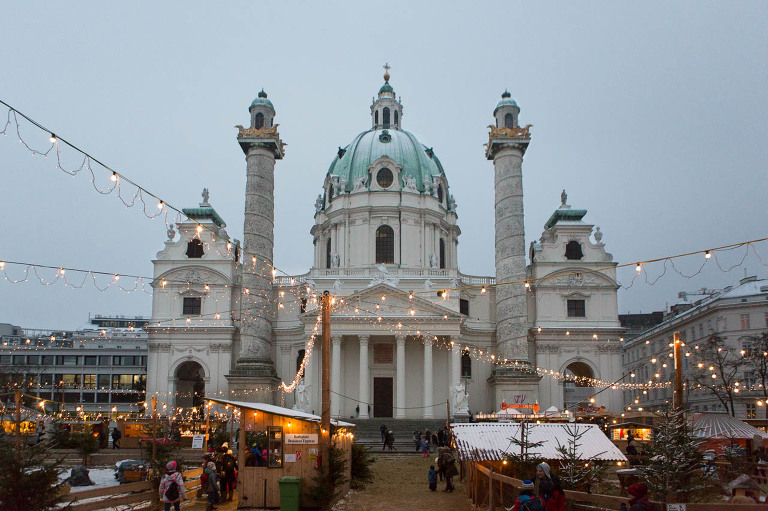 Karlsplatz Art Advent  |  The best Christmas Market in Vienna for kids, hands down, and one of my personal favorites. This market is set up right in front of the gorgeous Baroque Cathedral Karlskirche, and is magical all lit up at dusk. The pond in front of the church is filled in with hay and turned into a children's play area, complete with a petting zoo and kids craft tents. All of the food and drinks are certified organic, and all of the handicrafts are made by local artists. All vendors even have to pass a panel of judges before they can be accepted to have a stall at this market! If you only have time for one Christmas Market in Vienna, make it Karlsplatz.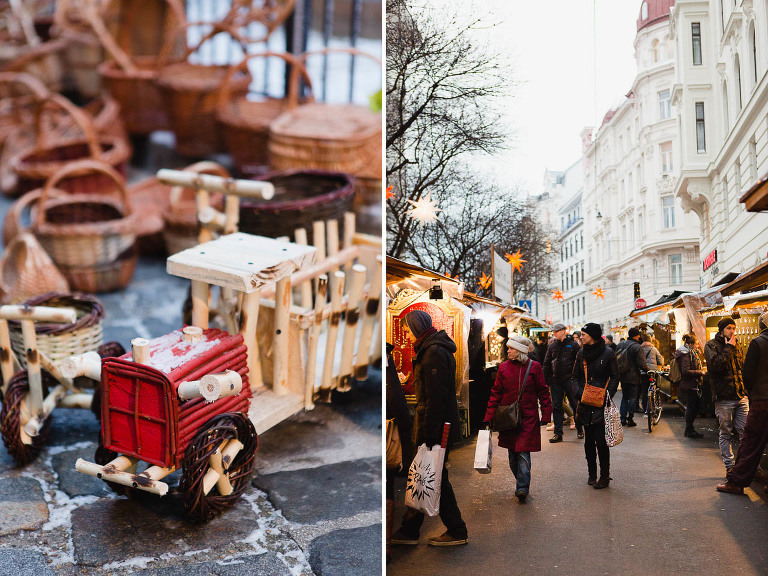 Weihnachtsmarkt am Spittelberg  |  My other favorite Christmas Market in Vienna. Over 100 huts line the charming cobblestone streets of Spittelberg, with unique handmade items that you won't find at the other markets. This is one of the coziest, most picturesque markets, and shouldn't be missed!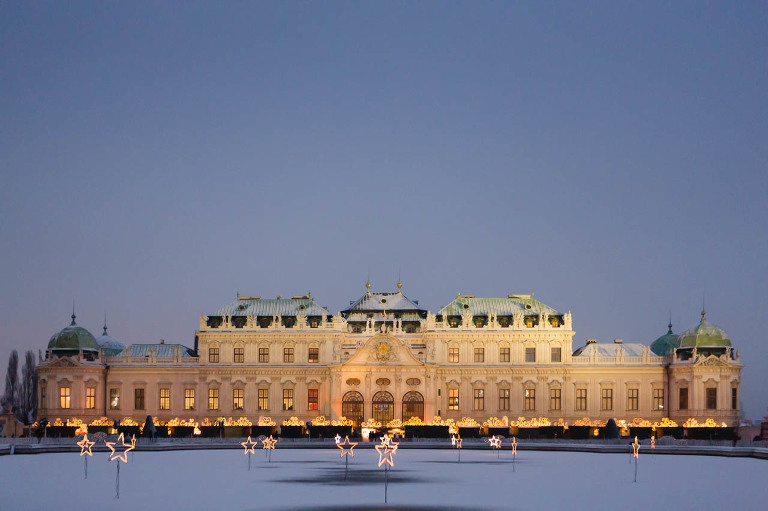 Weihnachtsdorf at Schloss Belvedere  |  This is just far enough away from the city center to keep it relatively small and authentic. And the view of the Belvedere Palace across the lake at dusk is breathtaking. If you have kids, there is a little merry-go-round and also children's workshops on the weekends.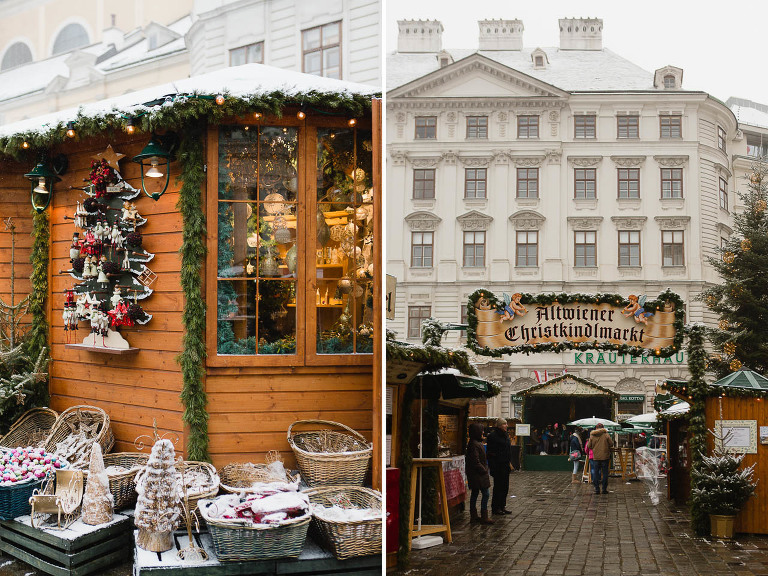 Altwiener Christkindlmarkt on the Freyung  |  The Christmas Market at Freyung dates back to 1772, making it the oldest Christmas Market in Vienna. It is also one of the smaller, more authentic markets in Vienna. Be sure not to miss the 46 meter long nativity scene painted on the back of one of the rows of huts.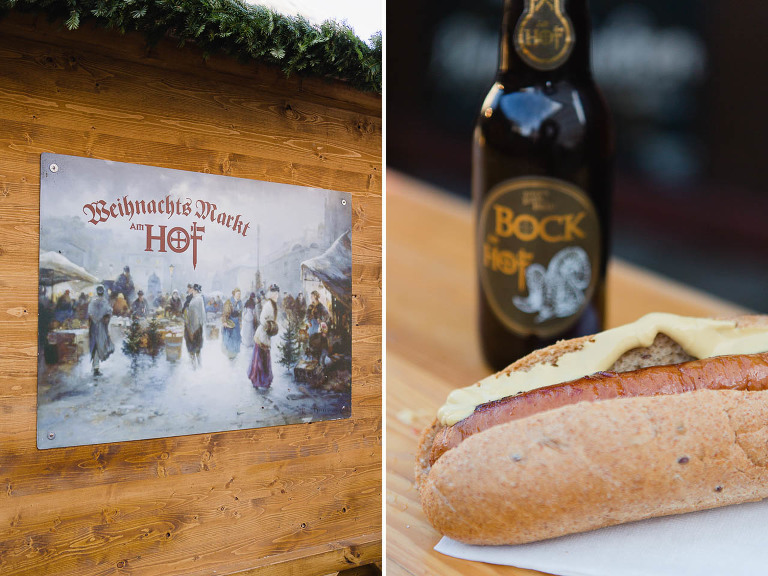 Weihnachts Mark Am Hof  |  Just steps away from the Freyung market, the Am Hof Christmas Market has some of the best food and most unique handmade goods of all the Christmas Markets in Vienna. Like the market at Karlsplatz, sellers have to pass a jury-led selection process to be able to sell their handicrafts. And Am Hof is home to my favorite Christmas Market treat, the Heisse Bauernkrapfen, and my husband's favorite, the special Am Hof beer and bratwurst.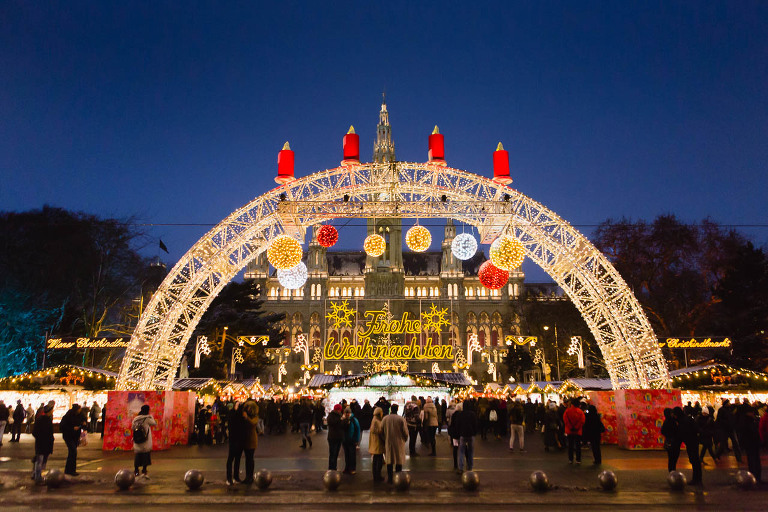 Wiener Christkindlmarkt at the Rathaus  |  The most popular, and most touristy Christmas Market in Vienna. The beautiful Rathaus all lit up makes an impressive backdrop, but the crowds and tacky booths  full of generic items made in China are a bit too much. Stop by long enough to get a photo, then move on.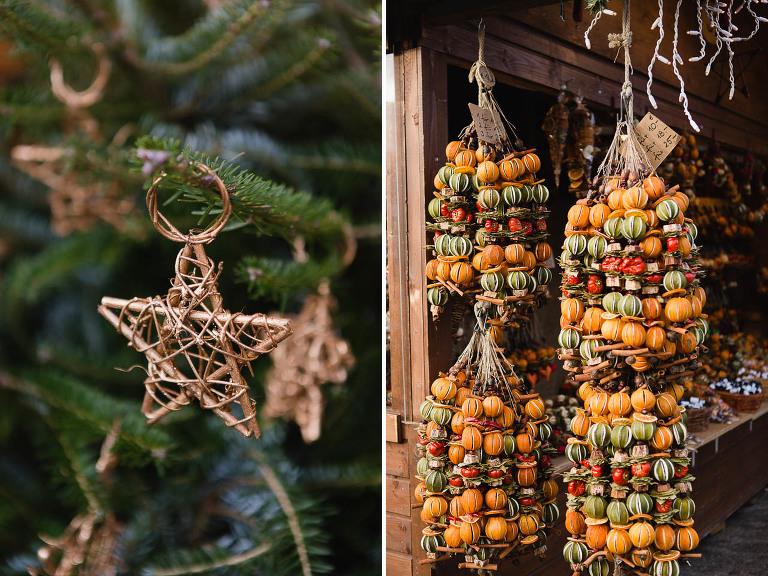 Weihnachtsdorf in Maria Theresian Platz  |  Between the Kunsthistorisches Museum and the Naturhistorisches Museum, this is another Christmas Market with a beautiful backdrop. It is open longer than most, turning into a New Year's Market on December 27th.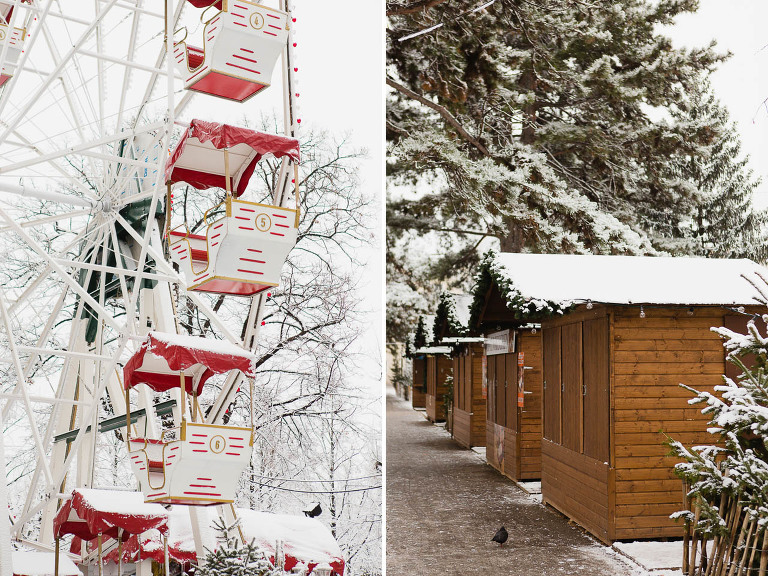 Weihnachtsdorf Altes AKH  |  A smaller Christmas Market in the courtyard of Vienna's former General Hospital (now Universität Wien Campus), this is great for families. In addition to the crafts, food and Glühwein, it has a few sweet children's rides, and a little playground right next door. And the smaller size and location in the courtyard make it feel very cosy.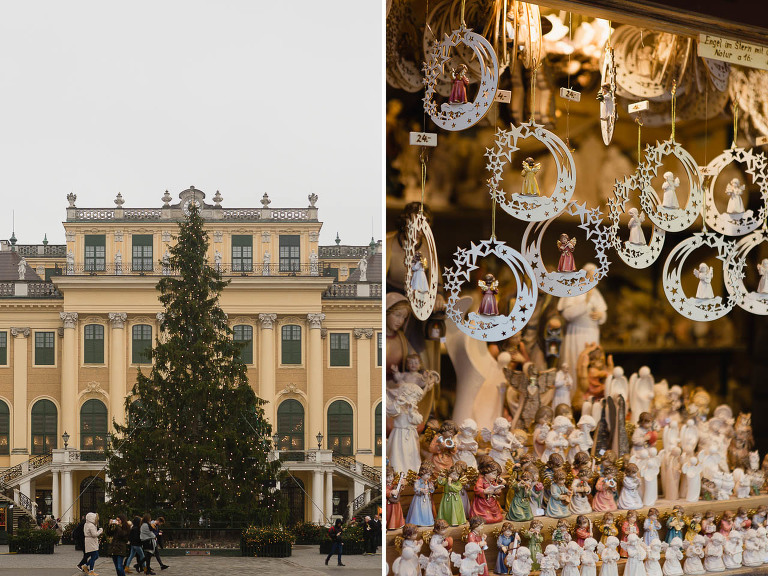 Christmas and New Year's Market at Schloß Schönbrunn  |  Another market with an impresisve backdrop, the Christmas and New Year's Market in front of the Schönbrunn Palace is beautiful, but a bit more difficult to get to. If you have kids, it is worth it, as this market holds many children's events for both Christmas and New Year's.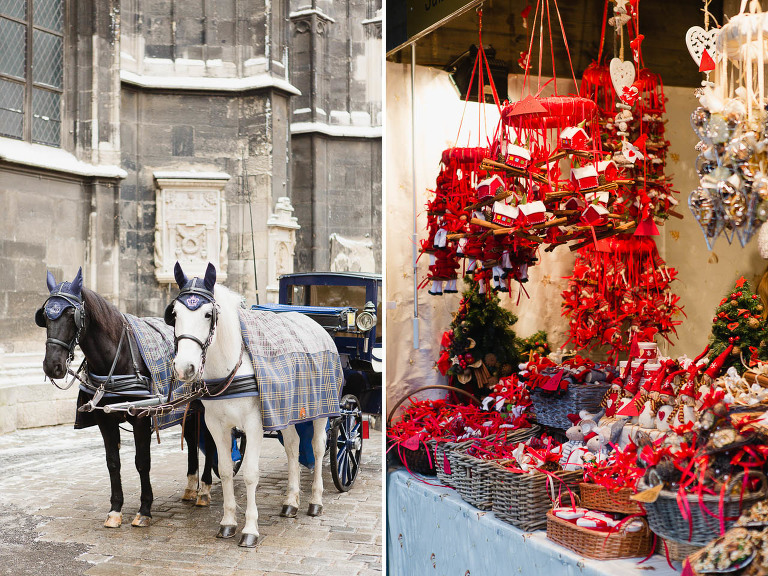 Weihnachtsmarkt am Stephansplatz  |  Right around and behind St. Stephens Cathedral, this little market is perfectly located for those who are exploring the city center.
Winter Market on Riesenradplatz  |  Enjoy the rides at the Prater, with the added fun of live music and more. Plus who can resist the beautiful Reisenrad in the background? This winter market is open until well into January, so you can still get your Christmas Market fix after all the others have closed.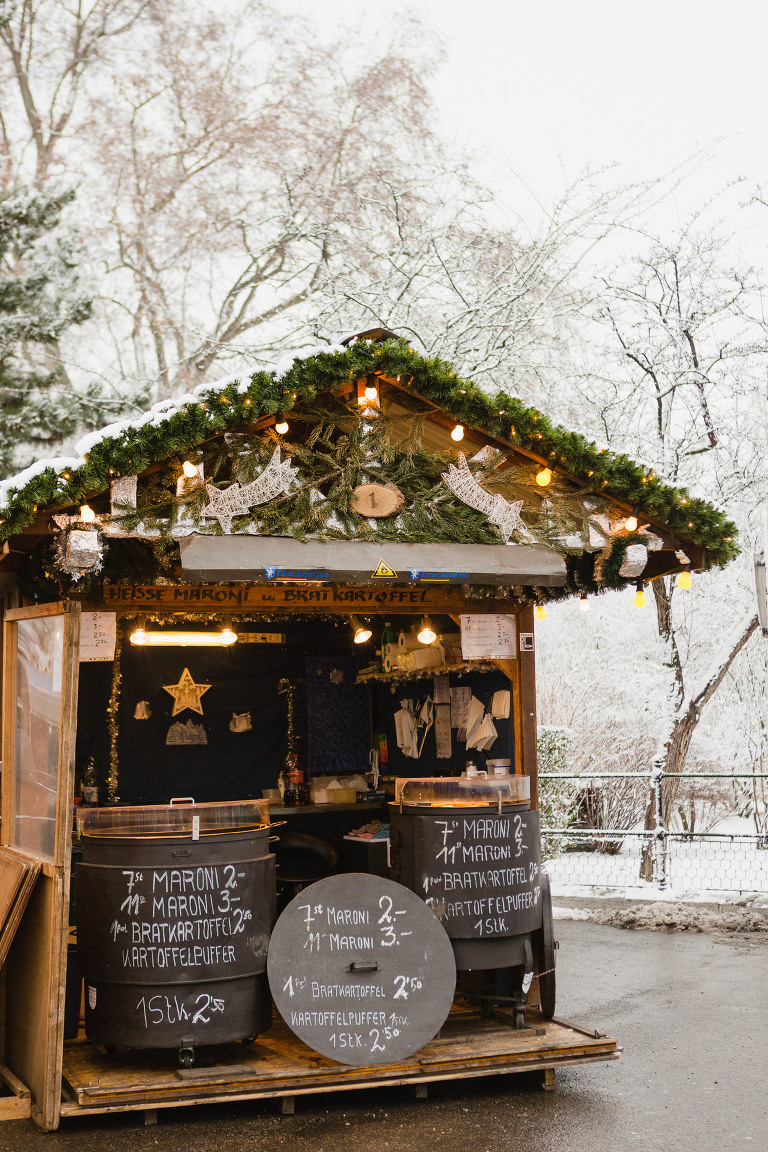 Tips for Visiting Vienna's Christmas Markets
Dress Warmly  |  The Christmas Markets are mainly outside, and it can get bitterly cold in Vienna in December. Wear lots of layers, including thermal base layers, hats, scarves and gloves if you want to stay out more than a few minutes. If and when you do get cold, warm up with some hot Glühwein or punsch!
Choose the Right Market  |  There are so many different markets in Vienna! Try to visit the ones that have what you want. While they all have booths with food, Glühwein and roasted chestnuts, each one has its own unique flair. Visiting with children? Definitely go to Karlsplatz or AKH. Want a cozy, bohemian atmosphere? Try Spittelberg. Looking for an impressive backdrop for photos? The Rathaus or Belvedere Palace are the best.
Time it Right  |  Do you want to avoid the massive crowds at the popular markets? Then come in the morning, or as soon as the markets open. Would you like to enjoy the twinkling lights all around? Then plan to arrive at dusk, and experience the markets at night.
Bring Cash  |  Some stands will take credit cards, but many are cash only. Make sure to have small bills.
Beware of Pickpockets  |  Vienna is a very safe city, but if there were ever a place for pickpockets, the Christmas Markets would be it. They are super crowded, and it is easy to get distracted looking at the lights and the booths and your mug of punsch. Just be careful.
Eat, Drink, and Be Merry  |  Some may come to the Christmas Markets to shop, but I think it is all about the food and drinks. Be sure to try: Maroni (roasted chestnuts), Kaisekrainer (Sausage with cheese in the middle), Bratwurst (fried sausages), Soup in a Bread Bowl, Pretzels, Kaiserschmarrn, Waffeln (waffles), Lebkuchen (gingerbread), Gebrannte Mandeln (toasted almonds), Bratkartoffel (baked potatoes), Heisse Bauernkrapfen (hot farmer's donuts), Krapfen (filled donuts), Glühwein (mulled wine) and Punsch (or Kinder Punsch without alcohol).
Mugs as Souvenirs  |  Glühwein, Punsch and the other delicious drinks at the Christmas Markets come in cute mugs. After you are finished with your drink, you can either keep the mug as a souvenir, or return it and get your deposit back. (Usually around €3) Each market has their own unique mug, and they are different each year.
Make the Rounds  |  Make the rounds and visit as many markets as you can. I listed a few of the bigger, more popular Christmas Markets in Vienna above, but there are countless others that I have not listed. Explore the city, and you are sure to find cute little markets around every corner.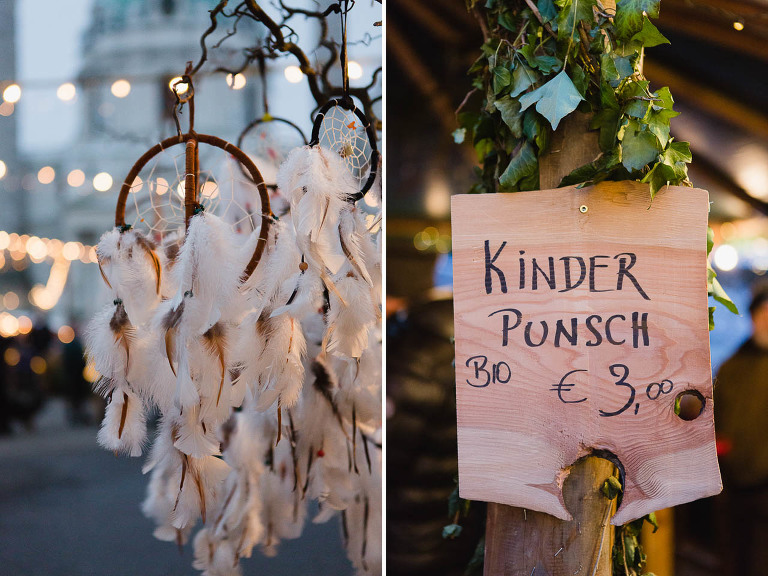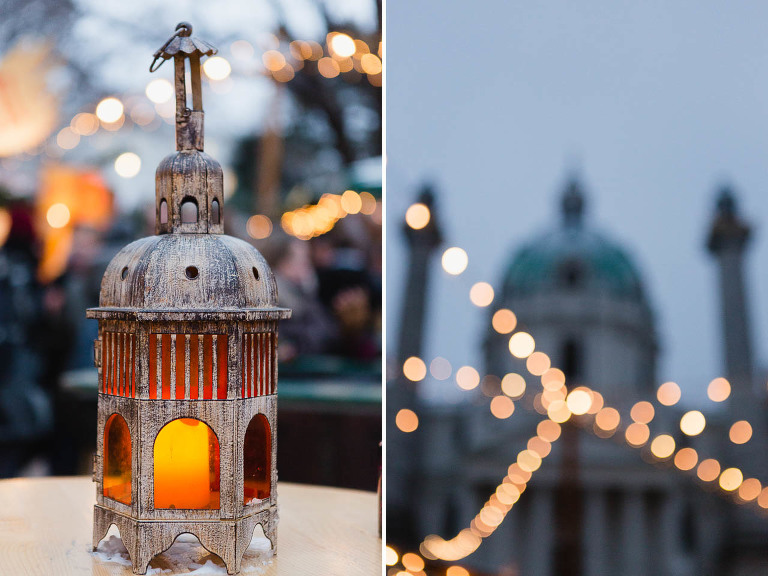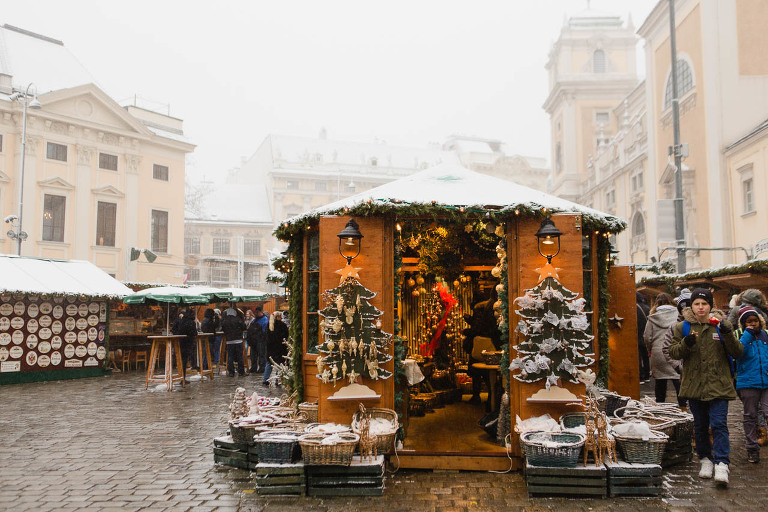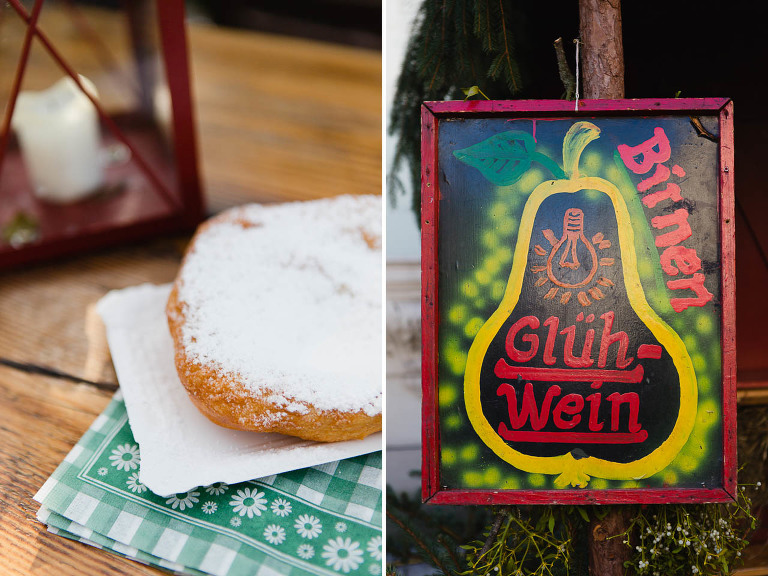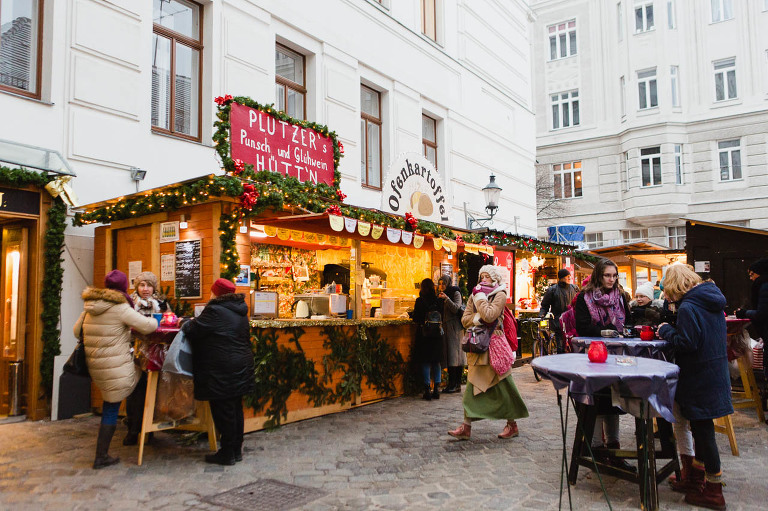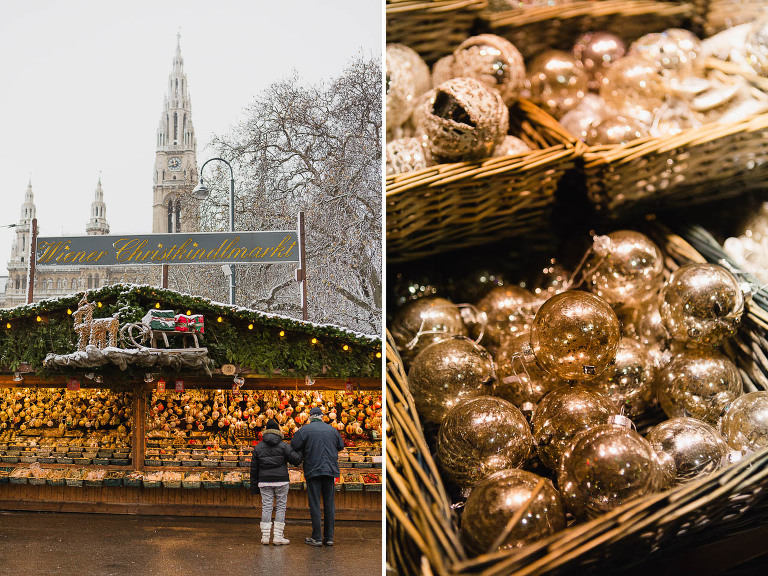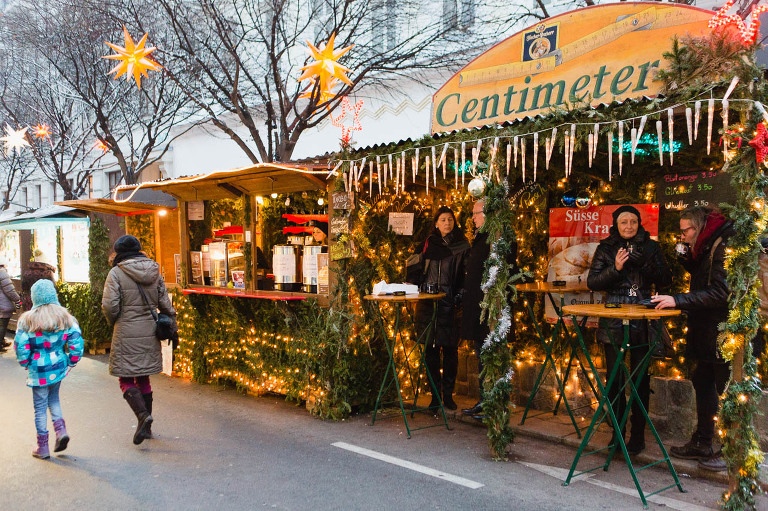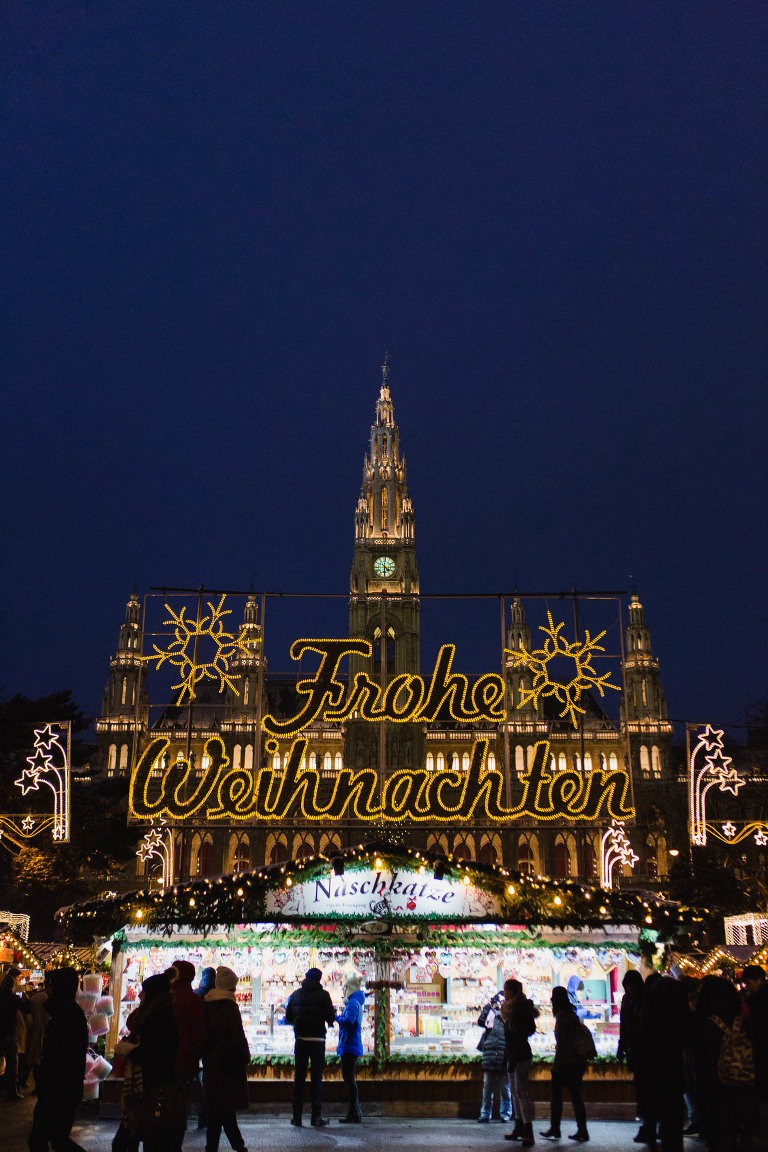 Frohe Weihnachten Everyone!