The royal Swedish capital of Stockholm is one of the world's most beautiful cities. Spread across 14 islands in the Stockholm archipelago, there are breathtaking views in every direction. But it doesn't stop there. The medieval city center of Gamla Stan is postcard perfect. The restaurants are world class. The shops are filled with amazing Swedish and Scandinavian designed clothes, furniture and more. And we haven't even started talking about how beautiful the Swedish people are. Everything (and everyone) in Stockholm just exudes a casual cool. Hip without trying. Stunning.
I had the opportunity to travel to Stockholm for a few days last month to attend the TBEX conference, and I fell in love with this gorgeous city.
Expensive? Yes.
Worth it? Absolutely!
TRAVEL
There are direct flights to Stockholm from every major city in Europe. From Vienna, it was an easy 2 hour flight.
Getting to the city from the airport couldn't be easier. From Stockholm's Arlanda airport, take the Arlanda Express train to reach the Central train station in 20 minutes. You can buy your tickets ahead of time at their website, at the kiosks in the station, or onboard the train.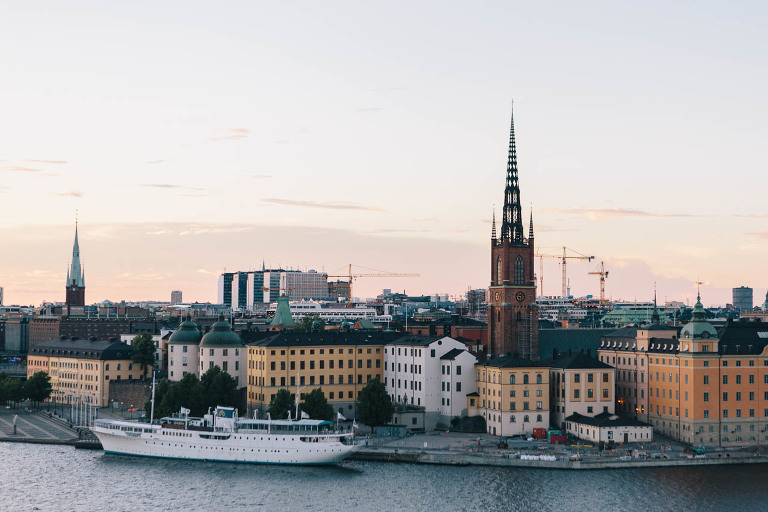 EAT
Food Trucks  |  I was so happy to see that the food truck craze is in full force in Stockholm. In a city as expensive as Stockholm, food trucks are a great way to get delicious food at relatively reasonable prices. And they take credit cards! If you want to find a food truck near you, check Foodtrucks.se which shows all of the current locations.
Flippin' Burgers  |  I read that these are the best burgers in Stockholm, and although they were the only burgers I tried in Stockholm, I have to agree. They were amazing. Just make sure you have a bit of patience, because they don't take reservations and the lines are super long.
Urban Deli  |  The most beautiful grocery store, filled with amazingly fresh, artisanal foods. There is also a cafe attached serving salads, sandwiches, seafood and more. In the summer months you can sit outside and people watch in the super popular Södermalm neighborhood.
Giro Pizzeria  |  I don't usually choose pizza, but this place had amazing reviews and was right next to Miss Clara (and actually designed by the same people). The reviews were not wrong. A delicious, thin crust pizza topped with San Marzano tomato sauce, buffalo mozzarella, and fresh basil. It was great.
Swedish Meatballs  |  You can't go to Sweden without eating some Swedish Meatballs with all the traditional sides (mashed potatoes, cucumber salad and ligonberries). Although this isn't a dish that Swedes would normally order in a restaurant (they would instead think of this as a food to eat at home) you can find some great restaurants serving traditional Swedish Meatballs. Try the hip Meatballs for the People in Södermalm. Or if you want to go a little fancier, Bakfickan is right next to the Opera house and has nice outdoor seating in the summer months.
Kardemummabullar  |  The other Swedish staple that is a must-try while in Stockholm. Moist, buttery rolls topped with coarse cardamom. I am usually partial to cinnamon rolls but these are pretty amazing. I tried a few different places (all in the name of research, of course) and my top picks are Bakery & Spice and Fabrique.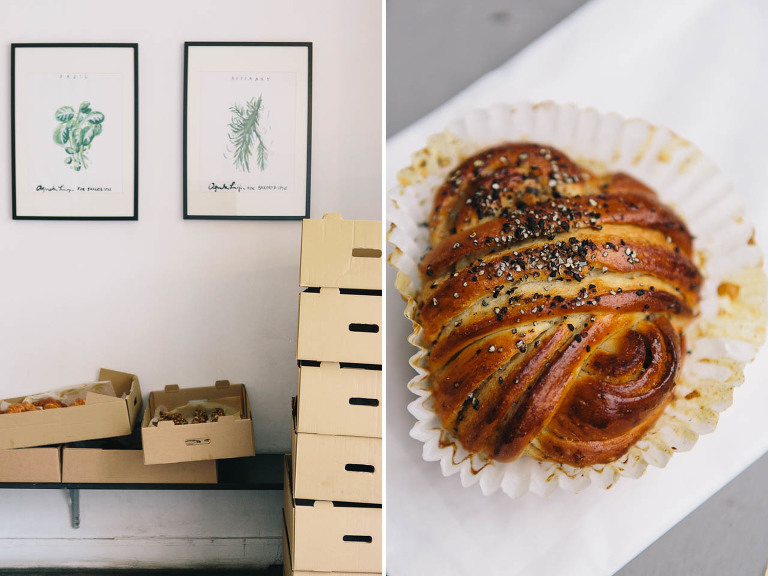 SLEEP
Miss Clara  |  This boutique design hotel was originally built in 1910 as a prestigious girl's school called Ateneum. The name Miss Clara even comes from the popular head mistress of the Ateneum girl's school, Clara Strömberg. Though it has gone through many changes over the past 100 years, the building still retains the art nouveau details designed by the original Swedish architects Hagström & Edman.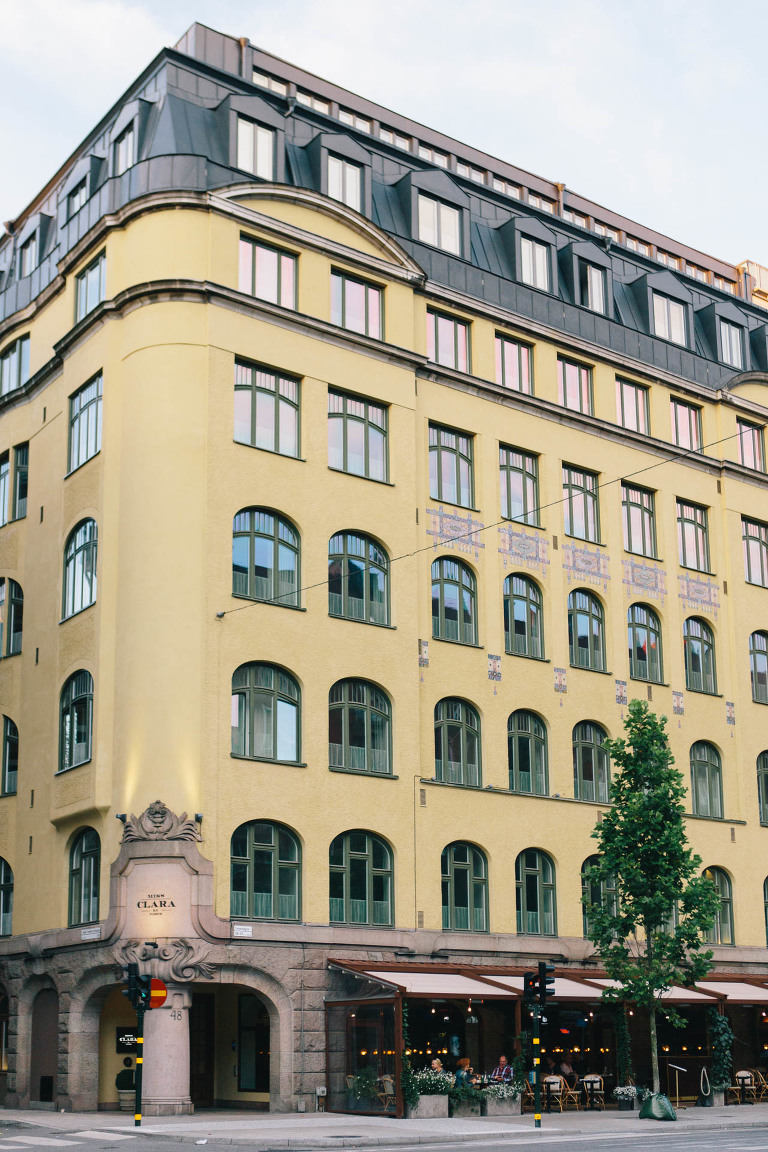 The rooms are stunning, with dark herringbone parquet floors, arched windows, marble bathrooms, minimal furniture and muted colors. These rooms are truly a dream come true for minimalists like myself. But my favorite part is the window seat, where you can sit and relax while watching Stockholm life go by right outside your window. And that view!!
Check the latest prices for the Miss Clara Hotel on:  Booking  |  Hotels.com  |  Agoda
Read reviews of the Miss Clara Hotel on:  TripAdvisor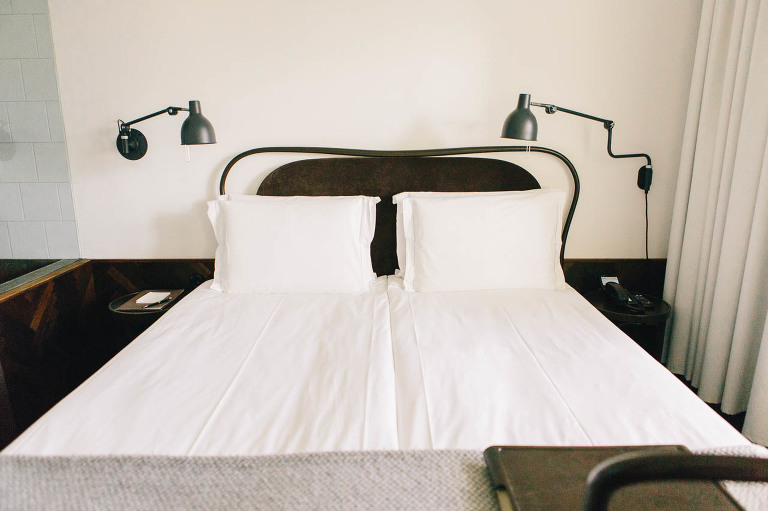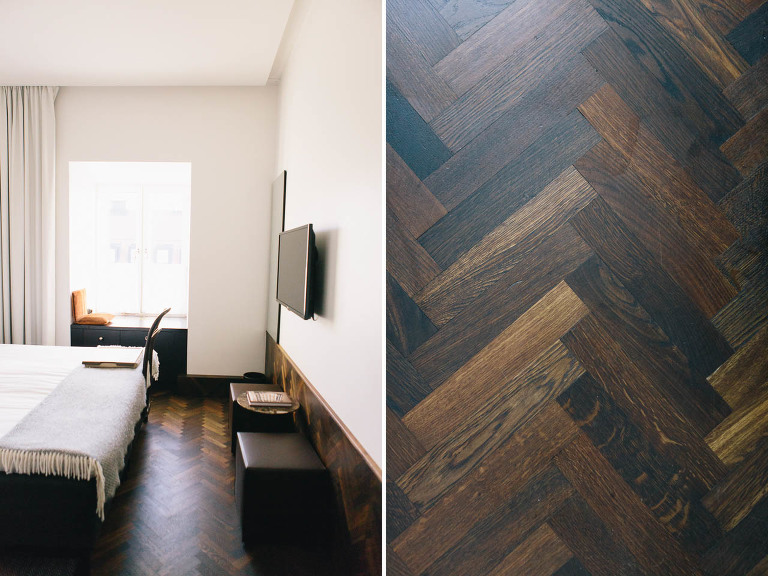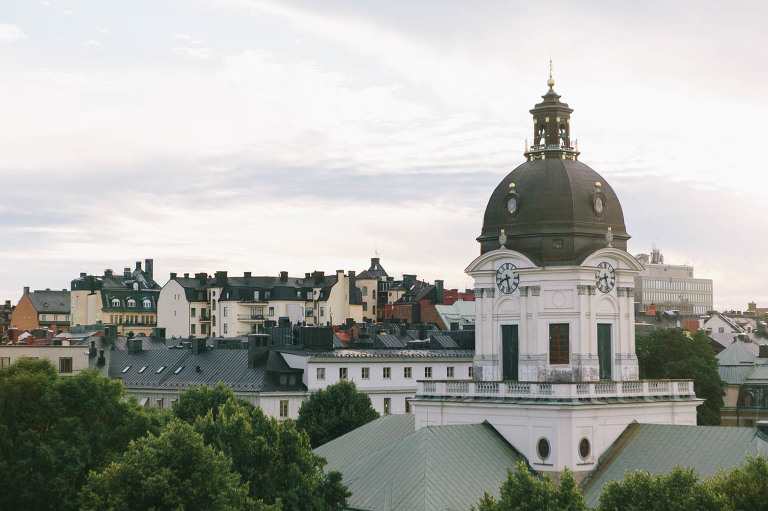 SEE & DO
Fotografiska  |  This modern photography exhibit features both Swedish and international photographers. As a professional photographer, this was the museum I was most looking forward to seeing in Stockholm, and it dind't disappoint. My favorite exhibit was Nick Brandt's Inherit the Dust, a "powerful and deeply disturbing series of epic panoramas; life sized portraits of animals placed and photographed at the sites where they used to roam. This exhibition demonstrates the terrible deterioration of the landscape and the absence of animals, because of the impact of man, in a heart breaking way."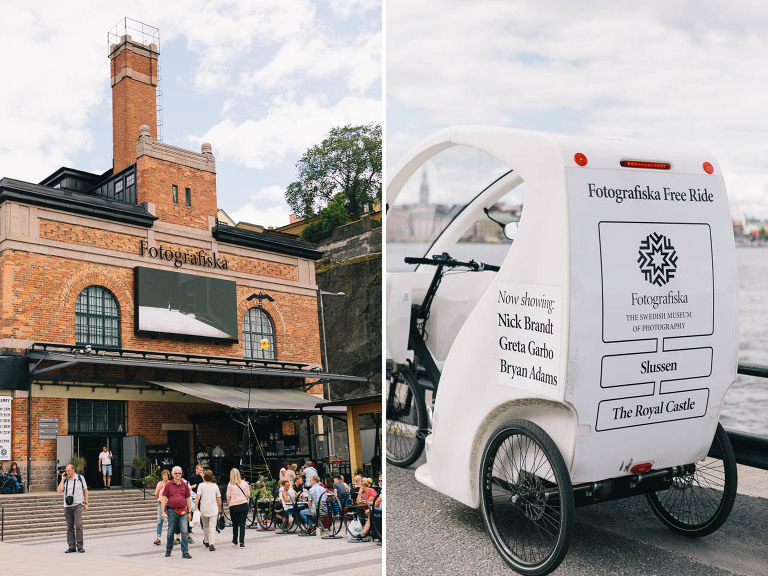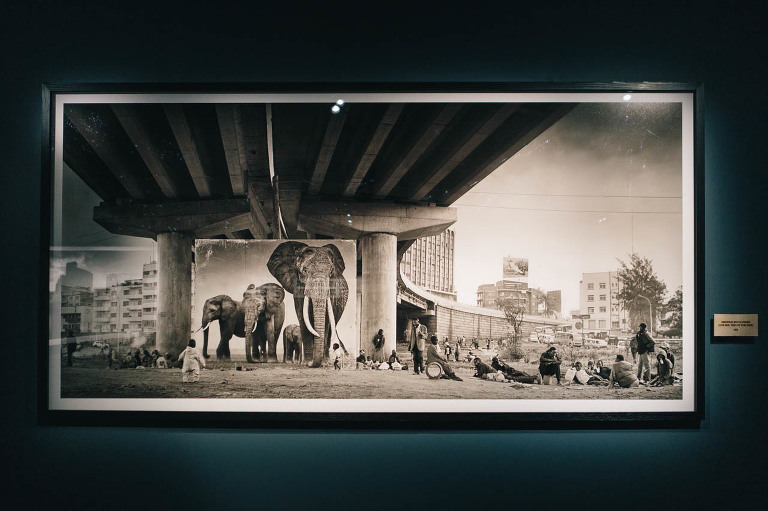 Sky View  |  Take a trip to the world's largest spherical building, the Ericcson Globe. This 30 minute round-trip tour will give you a 360° view of Stockholm and beyond from 130 meters above the ground. I don't feel like I have really experienced a city until I have seen it from above, and of course gotten a few photos!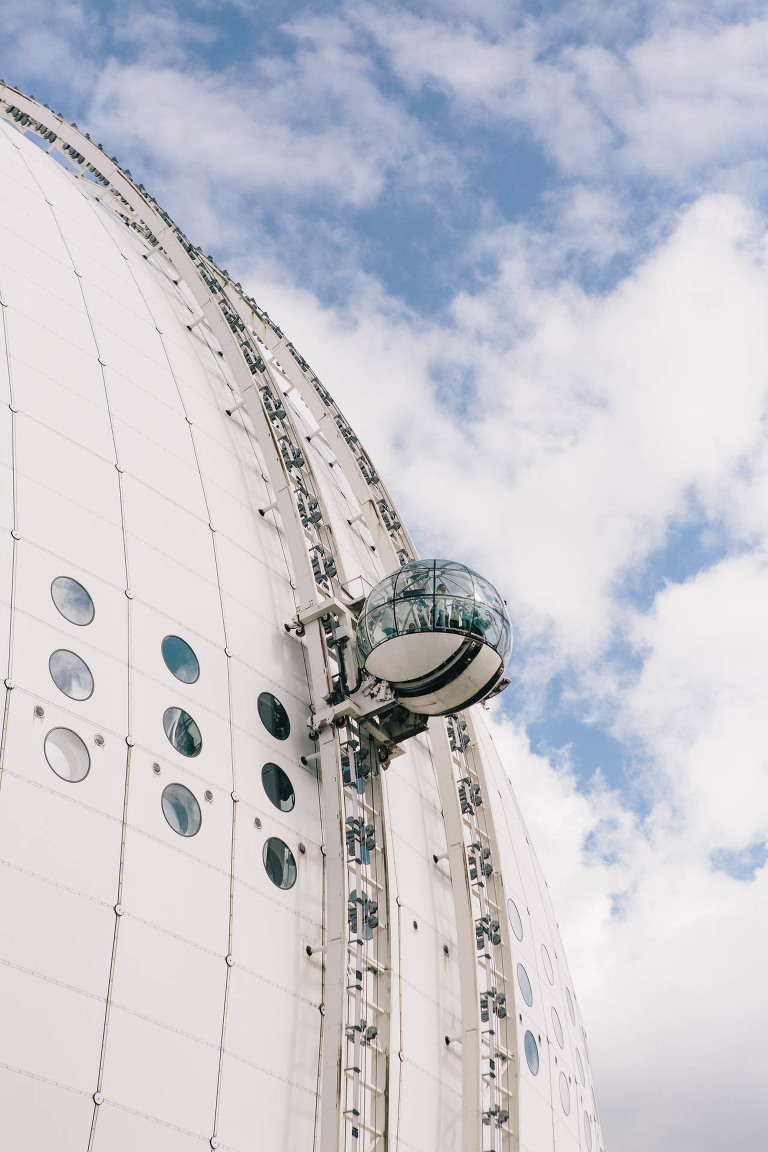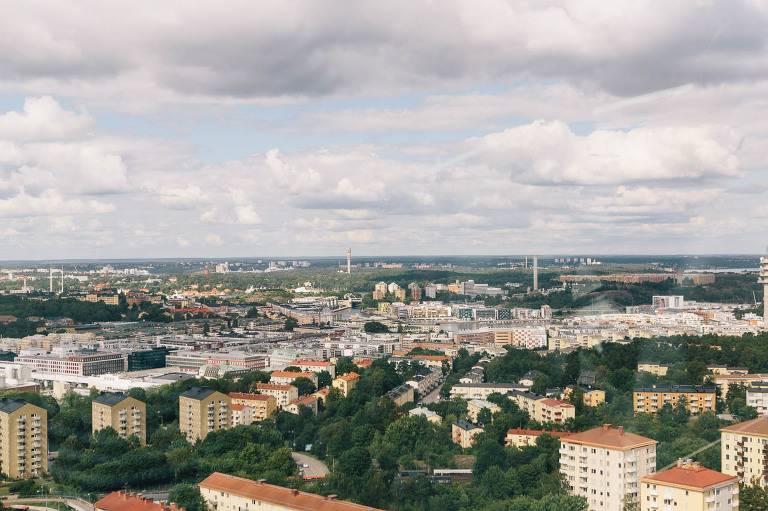 Vasa Museum  |  Scandinavia's most popular museum, the Vasa Museum houses the only nearly intact 17th century ship that has ever been salvaged. The Vasa sank in the Stockholm harbor during her maiden voyage in 1628. The wreck was was salvaged in 1961, after 333 years under water. It was restored to its original grandeur and is now on display, along with many other artifacts from 17th century Swedish life. This majestic ship is something that really has to be seen to be believed.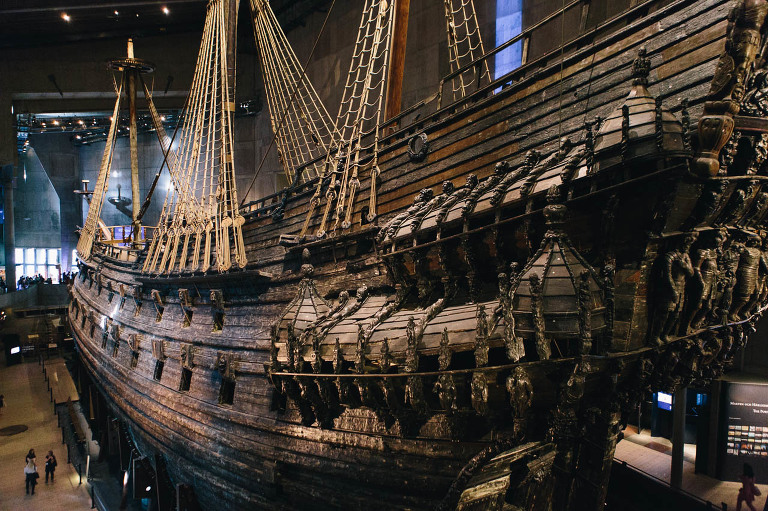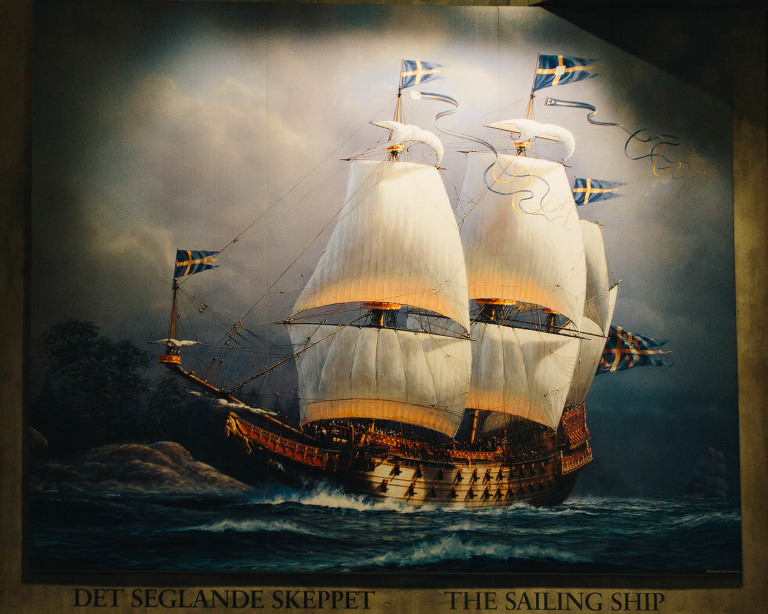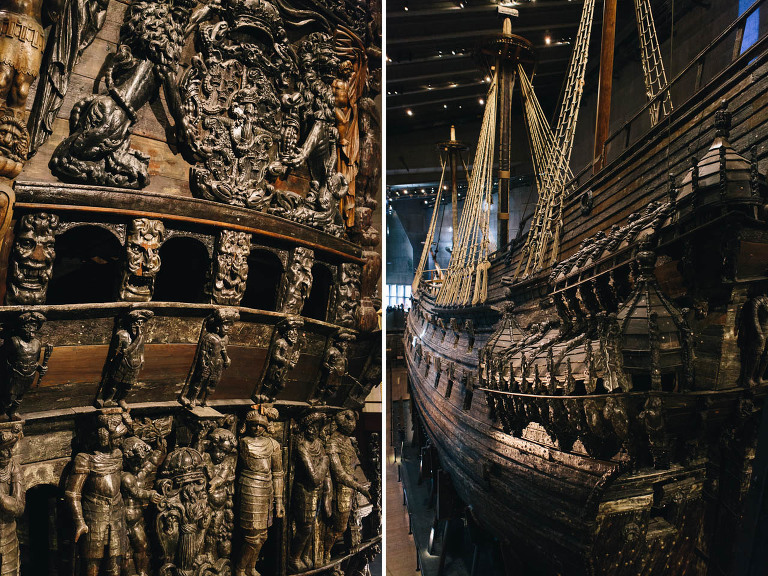 ABBA The Museum  |  If you are a fan of ABBA, this is a must-see in Stockholm. (And if you aren't a fan, you will be after visiting the museum!) The sign in front say "Walk in, Dance out" and that is really the truth. The museum presents the history of Sweden's all-time greatest pop music group. But the most fun part is the plethora of interactive exhibits throughout the museum. Record your own music video, dance on stage with Abba, walk through their studio, and sing along to the Abba hits the whole way.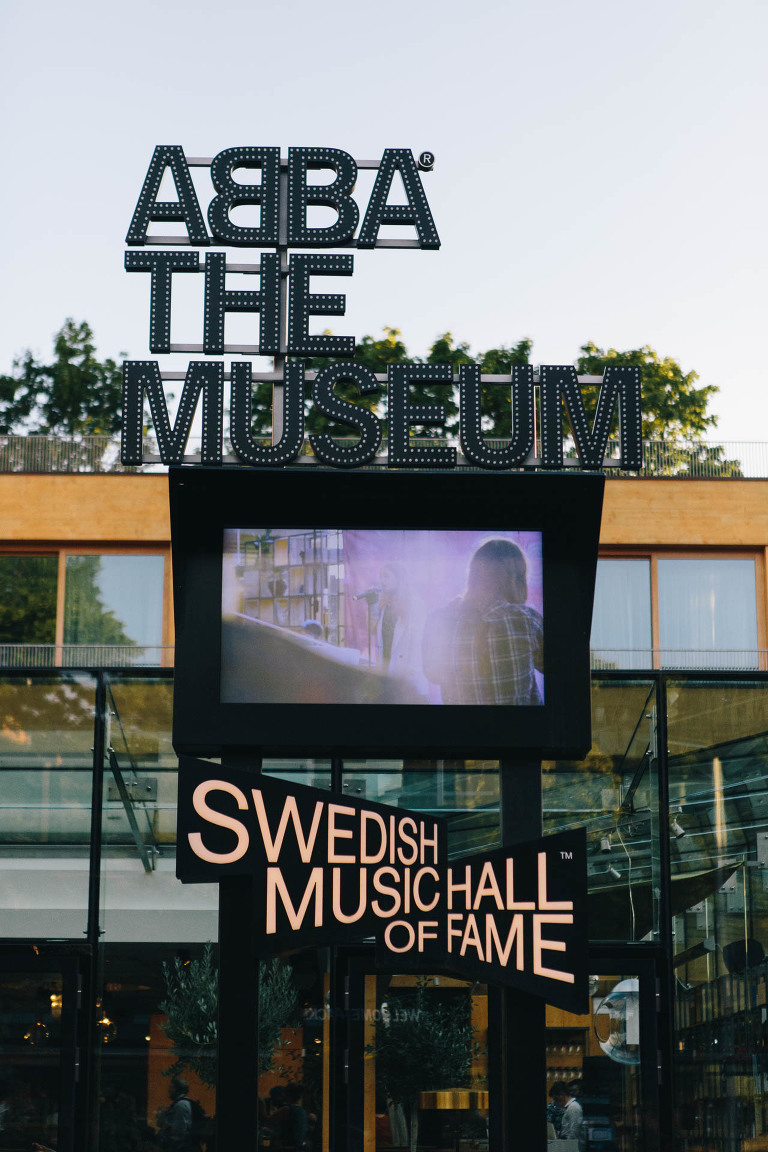 The Royal Palace  |  The official residence of the Swedish Royal Family is open to visitors all year round. It is so different from the Palaces I am used to seeing in Austria, but no less impressive.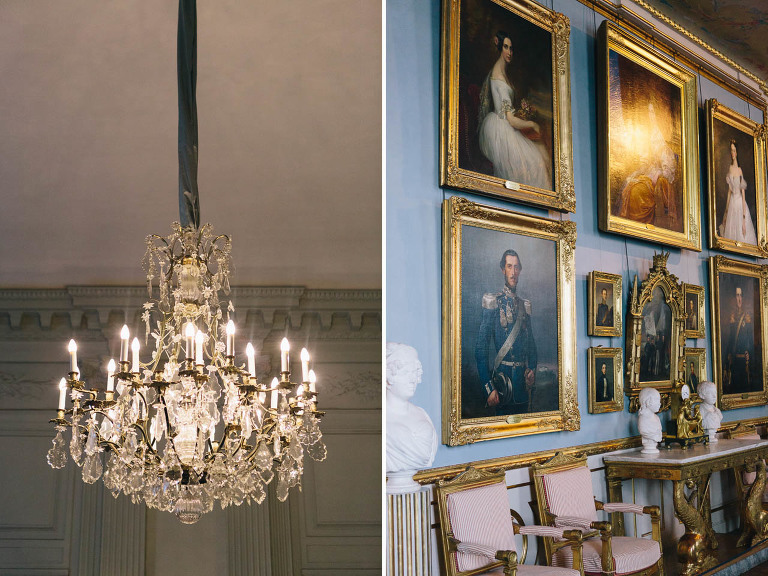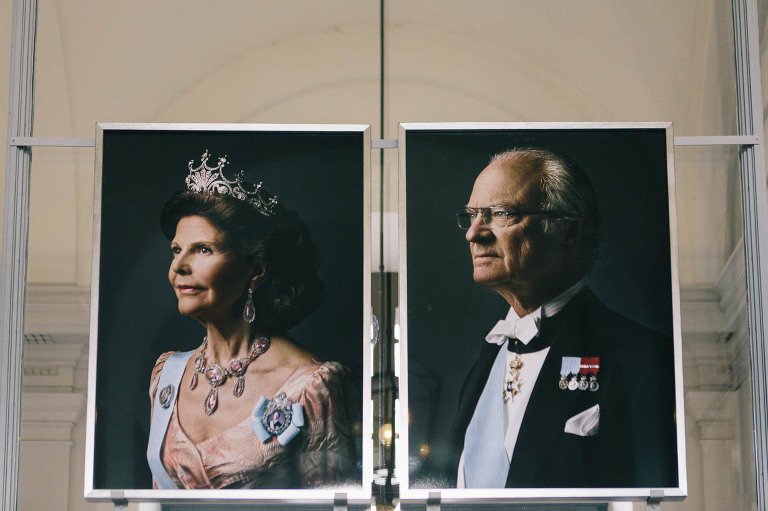 Södermalm  |  This neighborhood in southern Stockholm has been called one of the coolest in the world. Filled with great cafes, shops, and stylish locals, Södermalm is definitely worthy of at least an afternoon wandering its hip streets.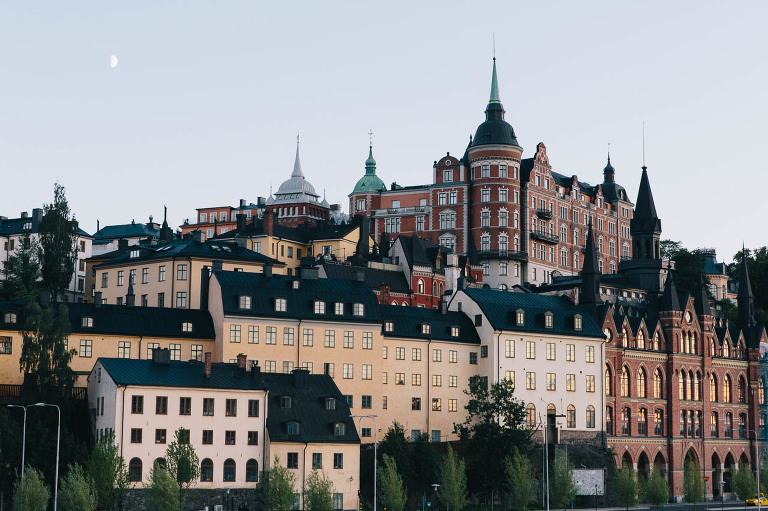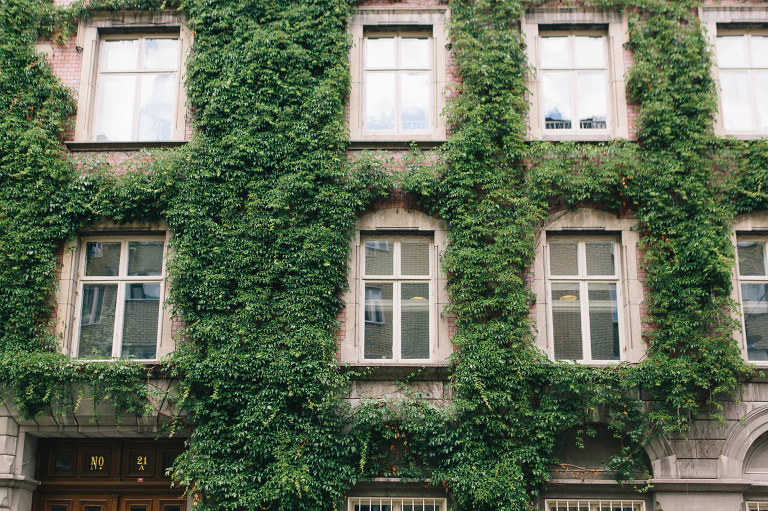 The Archipelago  |  To get a true feel for Stockholm, you simply must visit one of the nearly 30,000 islands in the Stockholm archipelago. Most can be reached easily by boat from downtown Stockholm. My personal recommendation is to spend a day in Landsort, Sweden.

SHOP
Just like in Amsterdam, there were so many shops I fell in love with in Stockholm! Here are a few of my favorites:
Grandpa  |  This shop is up there with my favorites of all time. It is just an amazingly curated selection of clothes, books, home goods, beauty products, and more. I could have bought one of everything in here.
Granit  |  Simple and beautifully designed home items and accessories. Everything is black, white, grey or natural colored, and a treat for all minimalists. I loved this store!
Designtorget  |  Minimal and rustic home and garden shop. Another of my favorites.
Papercut  |  The most amazing selection of magazines ever!
Mini Rodini  |  Cute and quirky Swedish children's clothing.
konst-ig  |  A great selection of art, photography and design books. Plus plenty of beautiful independent magazines.
Barnbookhandeln  |  A cute little children's bookstore, with a nice selection of Swedish classics in English. (Always my favorite souvenir for my kids! I brought home a few Astrid Lingren classics as well as When Findus Was Little.)
MORE
Don't worry about changing money in Sweden. It is possible to use a card for just about anything, even if you are just buying a bottle of water. In fact, many places had signs saying "No Cash, Card Only".
Read more posts about Sweden.
Looking for more Travel Guides?