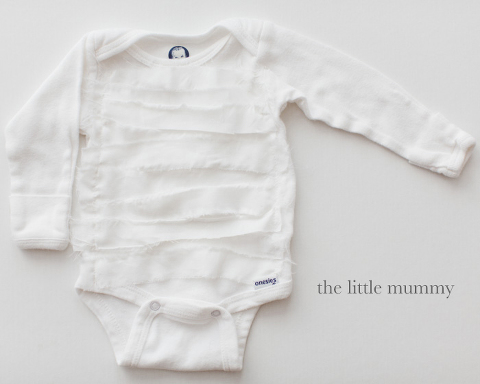 Have you ever tried to find a Halloween costume for a newborn? There are a some adorable options for older babies – but for a newborn? Not so easy.
Our little one loooooves to be swaddled, the tighter the better. We are big fans of the simple white muslin swaddle blankets from Aden + Anais, and whenever she is swaddled up tight in one of these she looks just like a little mummy! So we decided to go with it for Halloween. I couldn't just wrap her up and call it a costume, though, so I broke out the sewing machine during her nap and made her a sweet little mummy costume.
Now this is my kind of sewing project. The entire thing can be made in less than 45 minutes, requires no measuring or ironing, can be made with stuff you have around the house, and the messier it comes out, the better. Love it.
All you need is a plain white, long sleeve onesie, some cheap white muslin, and a bunch of straight pins.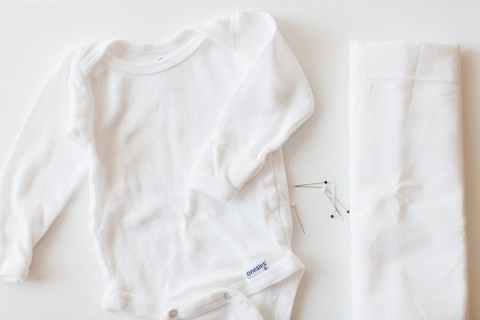 Start by tearing the muslin into long skinny strips, about as long as your onesie is wide. (Make sure you tear the strips and don't cut them, or it will look too perfect.)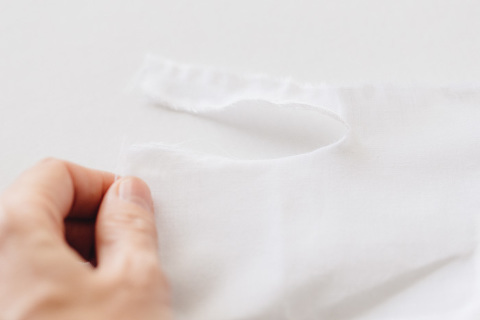 Pin the strips to the front on the onesie.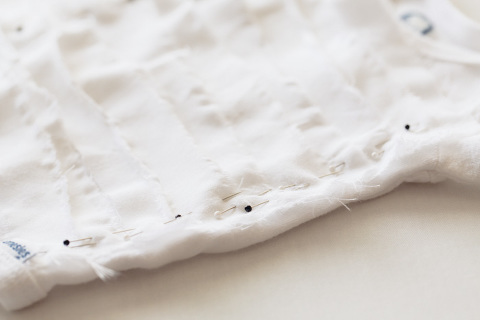 Then sew along the edges of the onesie, removing the pins as you go.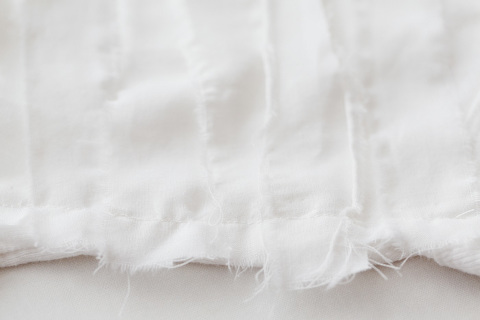 The edges should be rough and uneven, and hanging strings make it look even better.
Tear an extra strip of muslin to use as a headband for your little mummy, and that's it!  An easy, cute, inexpensive newborn costume!
(Don't let all the hair fool you – she is only 4 weeks in this photo!)