When I was pregnant with our youngest, we didn't plan a nursery. At least not in the way most expecting parents do.
Choosing to live in San Francisco meant some sacrifices. Mainly living in a city apartment that didn't have a ton of bedrooms. We knew that we would eventually put the baby in the room with her big sister, but to start out she would be bunking with us.
So instead of a nursery, she was going to have a little corner of our room. Luckily, our apartment had amazing victorian details, and there was a recess in one of the walls that fit her crib perfectly. Then, about a week before she was born, I added a few little details to her corner to make it feel special, and that was it.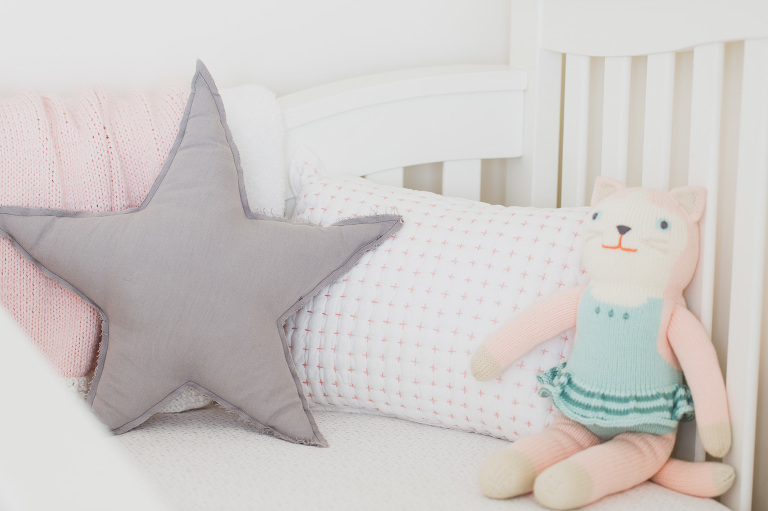 By following a few guidelines, we managed to make an inviting and sweet space for our baby girl, while keeping our bedroom feeling relaxed and not too babyish.
In case you find yourself in the same situation, a little short on room, here are some things to keep in mind while turning a corner of your master bedroom into a nursery nook:
Define the space.
San Francisco apartments are full of charming architectural details, and this room is no exception. An alcove on either side of the fireplace makes the perfect space for a little nursery nook. I eyeballed the alcove before putting the crib there and was so relived to see that it fit perfectly. It looks like it was made to go there! This really helps to define the nursery area as separate from the rest of the room.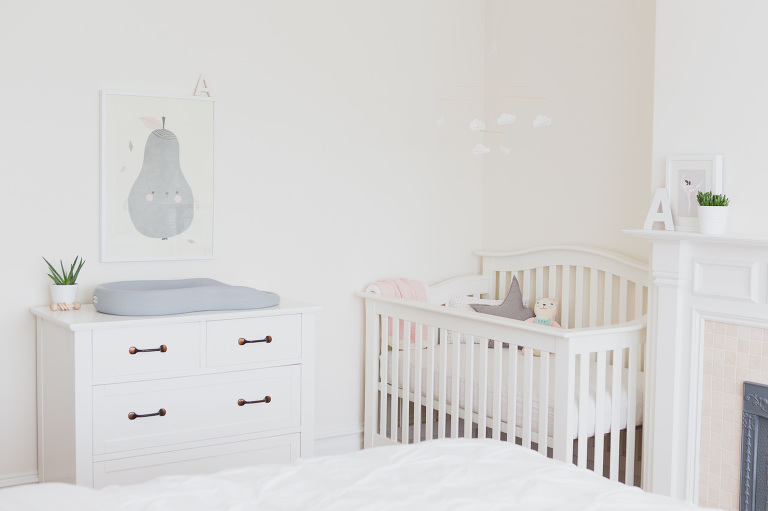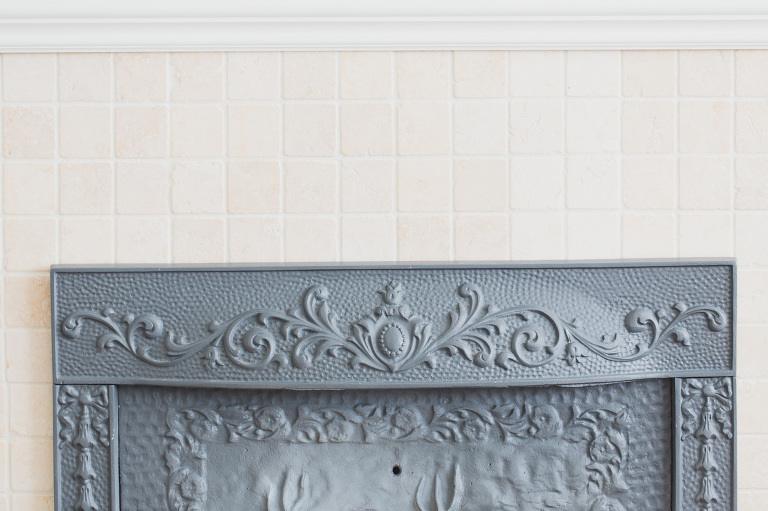 Keep everything simple and uncluttered.
All of the baby paraphernalia is kept in the one dresser that doubles as a changing table. The top drawers are used for cloth diapers, cloth wipes, etc. the middle drawer holds all of her clothing. And the bottom drawer is filled with blankets, toys, and extra linens. Everything easily within reach, but completely out of sight. If it doesn't fit in the dresser, we probably don't really need it.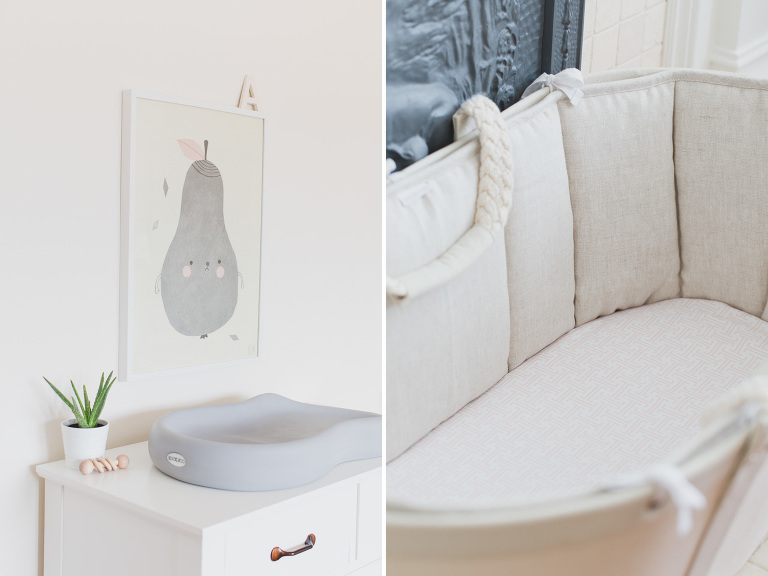 A lot of white.
I love white so this wasn't hard. White walls and bedding make the space feel bigger, and keep it calm and relaxing. A few subtle patterns and textures give visual interest without being overwhelming. Plus, we don't hang anything above the bed or the crib, because this is earthquake country!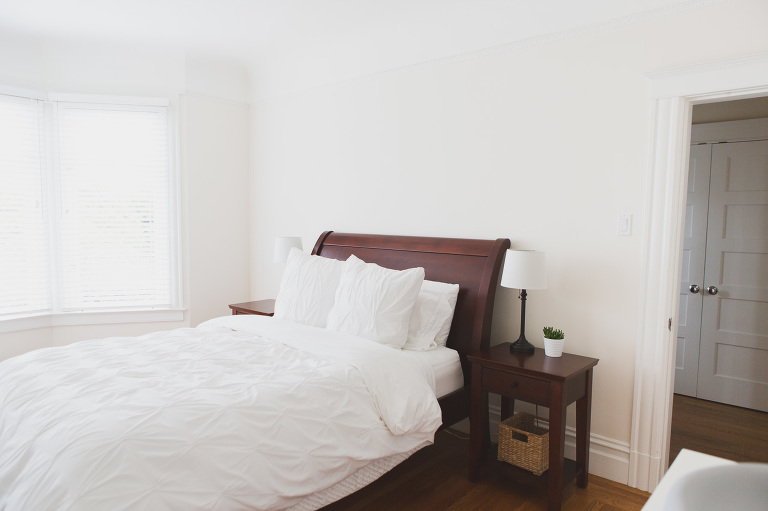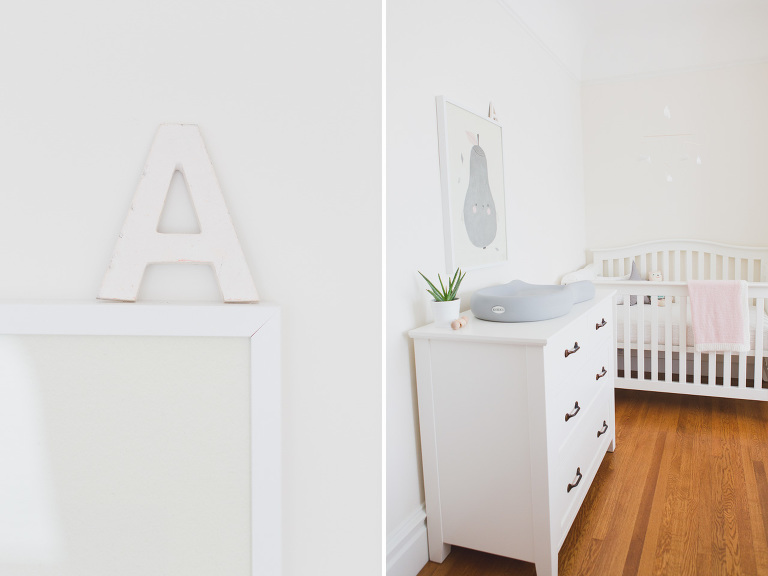 Minimal decorations.
Leaving a lot of empty wall space let the main print on the wall (my favorite!) stand out. A few other prints hung with washi tape felt less obtrusive than using frames. A few vintage letters personalize the space.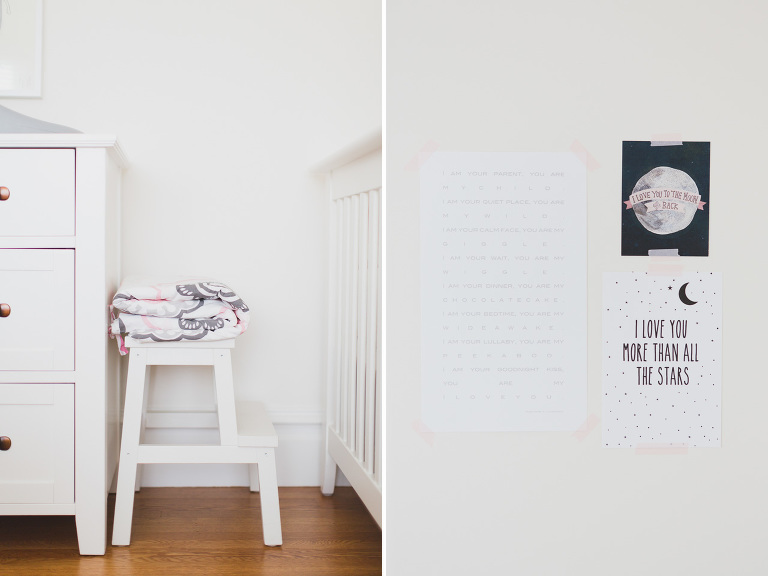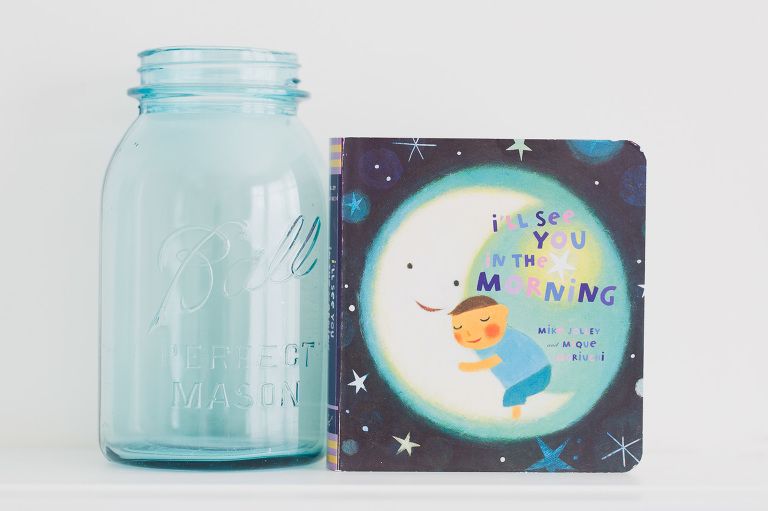 Baby stuff doesn't have to be babyish.
Everything that we decorated with (except for the crib) can be used in other rooms once we no longer need a nursery. The changing table is a simple and versatile dresser. The colors are subtle enough to use in any room. The cloud mobile is so peaceful I may steal it to put over my bed once she is done with it.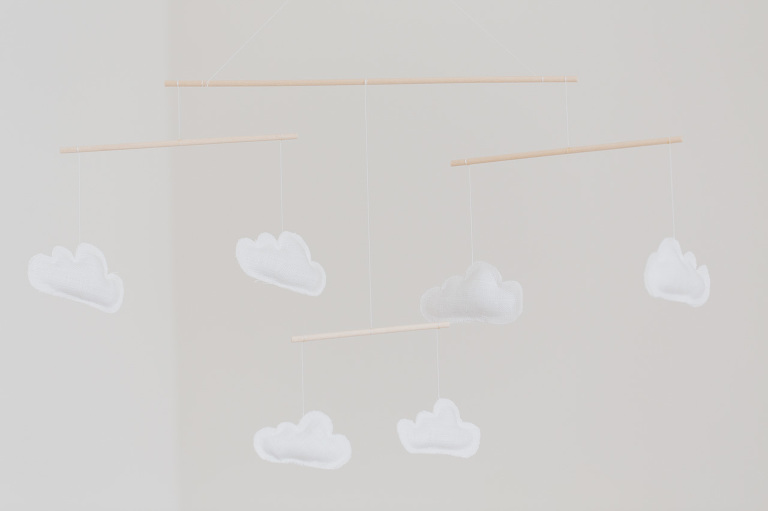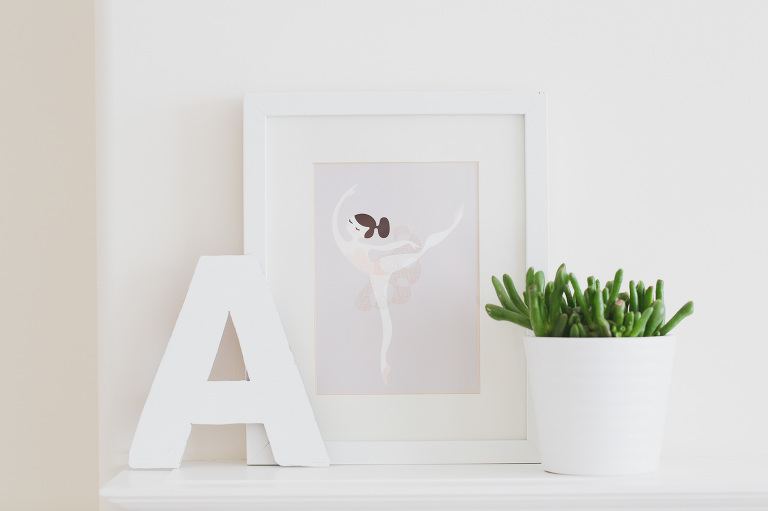 A few fresh plants.
Fresh plants and flowers bring life into a space, and keep mainly white rooms from feeling sterile. If a room ever feels like it is missing something, try adding a plant. Most times, this will be all you need to help it feel finished.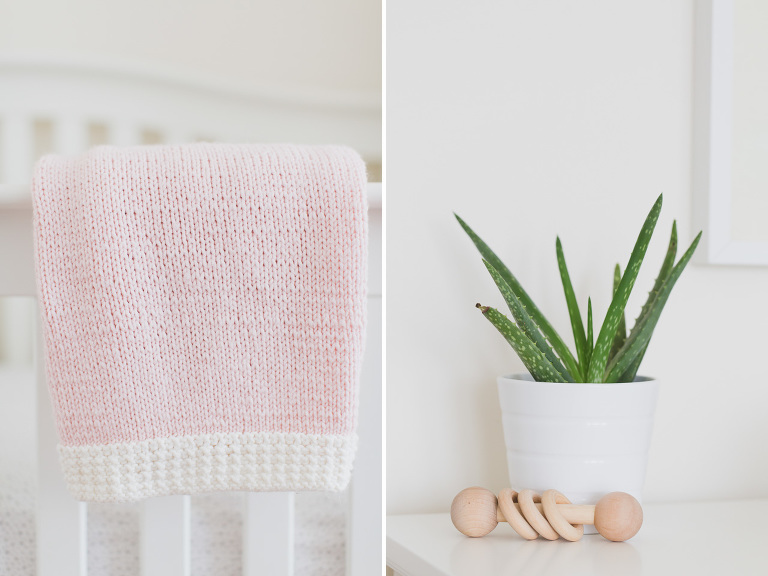 Focus on the positive.
Instead of seeing it as an inconvenience to shack up with your baby, think about how much more convenient it will be for the middle of the night feedings. Enjoy hearing those first thing in the morning coos. Avoid the need for a baby monitor. Plus, the AAP recommends keeping your baby in your room to sleep until at least 6 months, so you can feel good about doing what is best for your baby.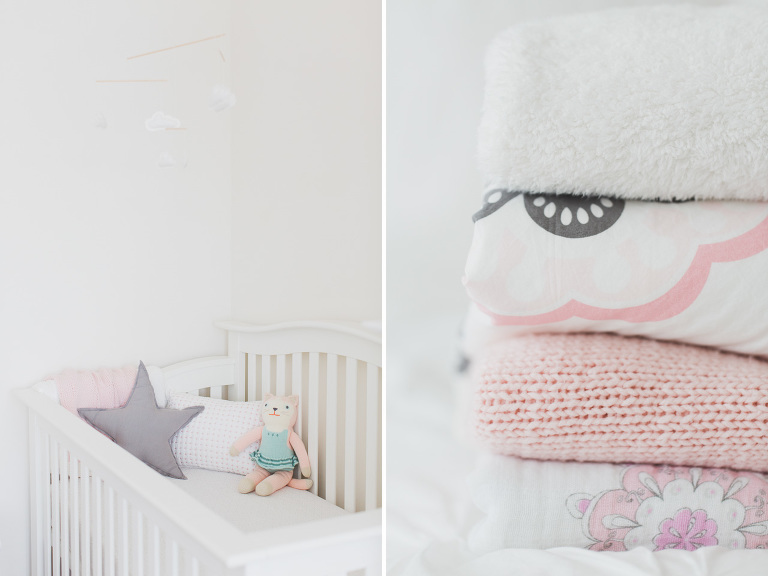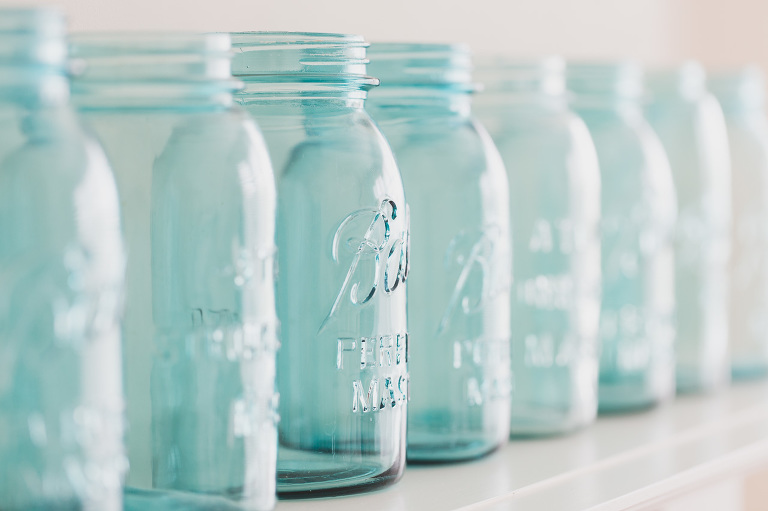 And for those who are curious:
Crib  |   Dresser  |  Changing Pad  |  Pirum Parum Print  |  Ballerina Print  |  Frames  |  Vintage A  |  Jars  |  Crib Sheet  |  BlaBla Doll  |  Moses Basket  |  Cloud Mobile  |  Wooden Rattle (DIY)  |  Pillows (DIY)  |  Blanket (hand knit by my mom)