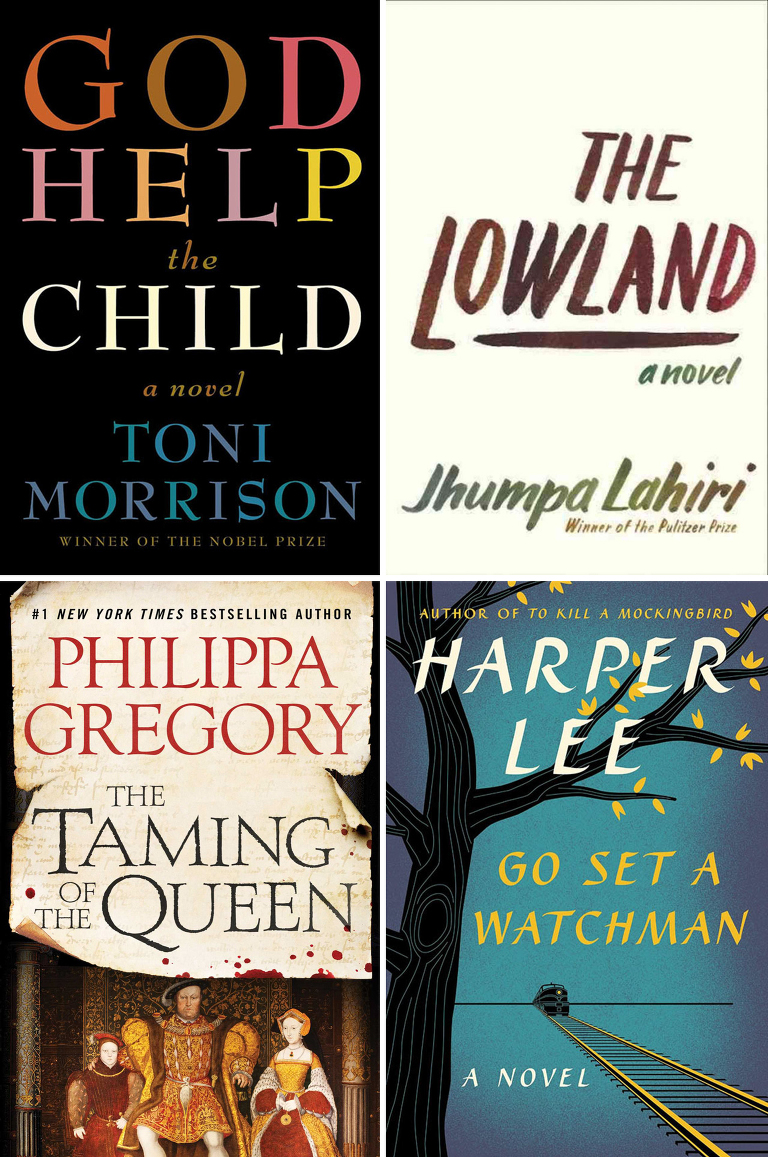 On My Bookshelf this month:
God Help the Child  |  This is Toni Morrison's latest book, and at 84, she's still got it. Lulu Ann was born "too dark" for her emotionally abusive, light skinned mama. As an adult, she changes her name to Bride and embraces the blue-black skin that had kept her from feeling loved as a child, and attempts to deal with the deep scars from so long ago.  |  "They will blow it, she thought. Each will cling to a sad little story of hurt and sorrow—some long-ago trouble and pain life dumped on their pure and innocent selves. And each one will rewrite that story forever, knowing the plot, guessing the theme, inventing its meaning and dismissing its origin."
The Lowland  |  The story of brothers, born just 15 months apart, growing up in the 1960's in the lowlands of Calcutta. The book is beautifully written, but the story just felt cold and melancholy to me. I will check out some of Jhumpa Lahiri's other books, which I have heard great things about.  |  "Isolation offered its own form of companionship."
The Taming of the Queen  |  An interesting, historical fiction novel told from the perspective of Kateryn Parr, the sixth and final wife of Henry VIII. I read The Other Boleyn Girl years ago, but hadn't read anything by Philippa Gregory's since. Now I want to go back and read about the other queens that came before Kateryn.
Go Set a Watchman  |  I have talked before about how To Kill a Mockingbird is my favorite book, so when I heard that Harper Lee was to publish another novel, I was like a kid waiting for Christmas. I got on the waitlist at the library and was one of the first to get the book once it was released this summer. Then, in preparation for our next bookclub meeting, I wanted to re-read it, and this time went for the audio version. It is narrated by Reese Witherspoon, and I can't think of a better voice for this story. She definitely makes it. If you are on the fence about trying audiobooks, this would be a great one to start with. As far as the story, I don't think anything will ever come close to competing with To Kill a Mockingbird.  |  "I need a watchman to tell me this is what a man says but this is what he means, to draw a line down the middle and say here is this justice and there is that justice and make me understand the difference."  
What's on your bookshelf?