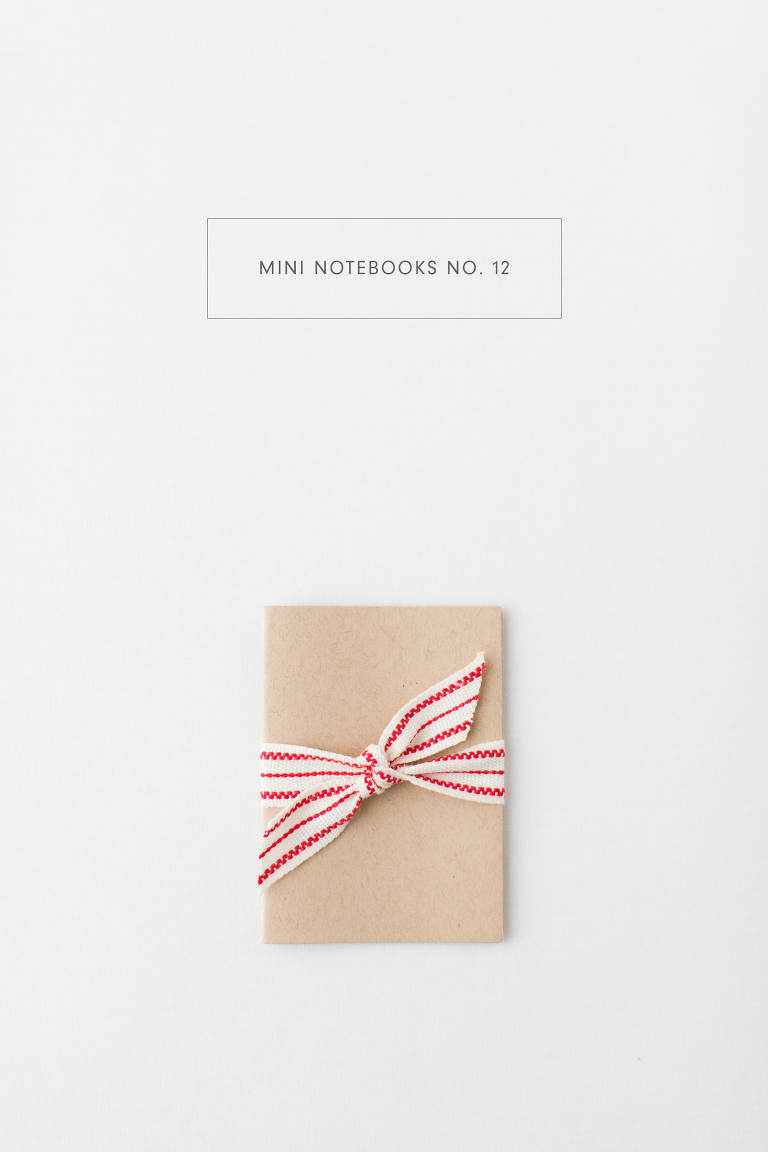 And here we are at the end. I am so excited to show you the whole collection. But first, the last mini notebook in the series. Month 12 of the year of mini notebooks project. December. In honor of the spirit of Christmas.
Christmas is not a time nor a season, but a state of mind.
To cherish peace and goodwill, to be plenteous in mercy, is to have the real spirit of Christmas.
Calvin Coolidge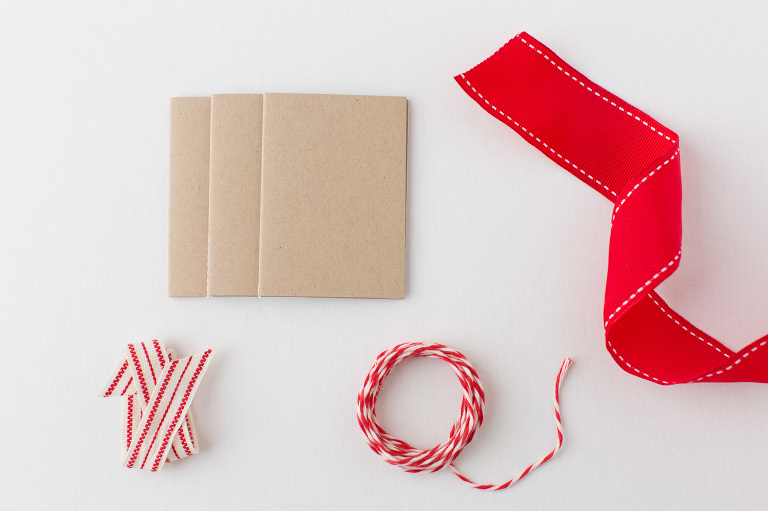 You will need:
a plain mini notebook

assorted red and white ribbon, bakers twine, twill tape, etc.
Directions:
Wrap the ribbon / twine around the mini notebook.
Tie in a knot and trim the ends.
Happy December!
To see the rest of the mini notebooks in this collection, click here.