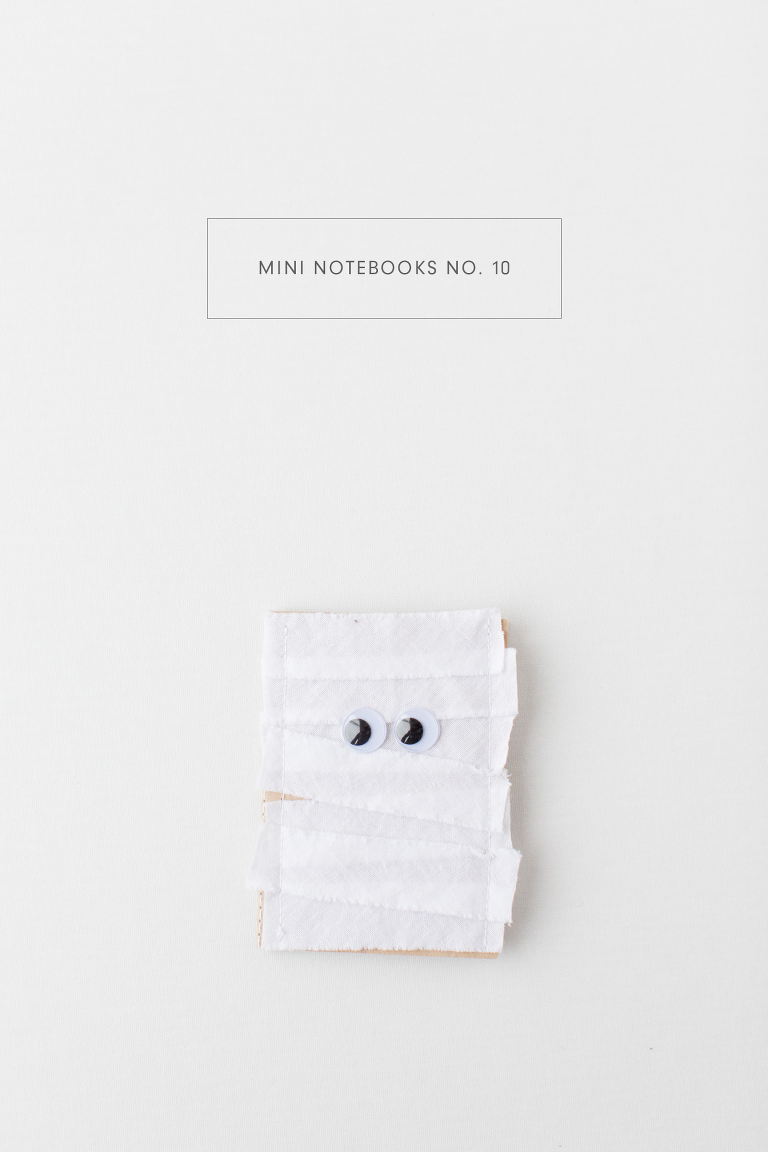 Month 10 of the year of mini notebooks project. October. In honor of Halloween.
Yes, Halloween excites me. That whole time of year, autumn, I find exhilarating. A passionate season. The others are so bland. In the fall, you see opportunities for change. Real change. Possibilities present themselves. None of the renewal and redemption cliches of spring.
No. Something darker and more primal and more important than that.
Alice LaPlante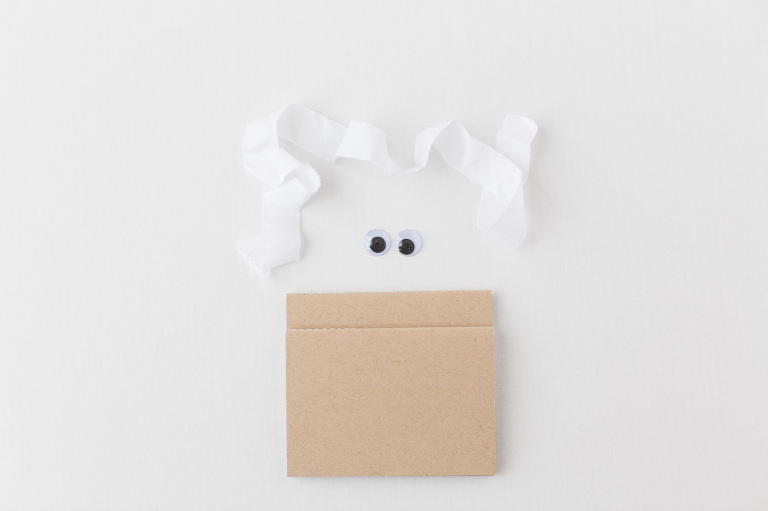 You will need:
a plain mini notebook

white muslin fabric, torn into strips
small googly eyes
glue (not shown)
sewing machine (not shown)
Directions:
Cut or tear your muslin strips slightly wider than your mini notebook.
Sew them onto the notebook using a sewing machine. (For more detailed instructions and photos please see this Mummy Onesie tutorial.)
Glue the googly eyes on top on the muslin strips.
Happy October!
To see the rest of the mini notebooks in this collection, click here.