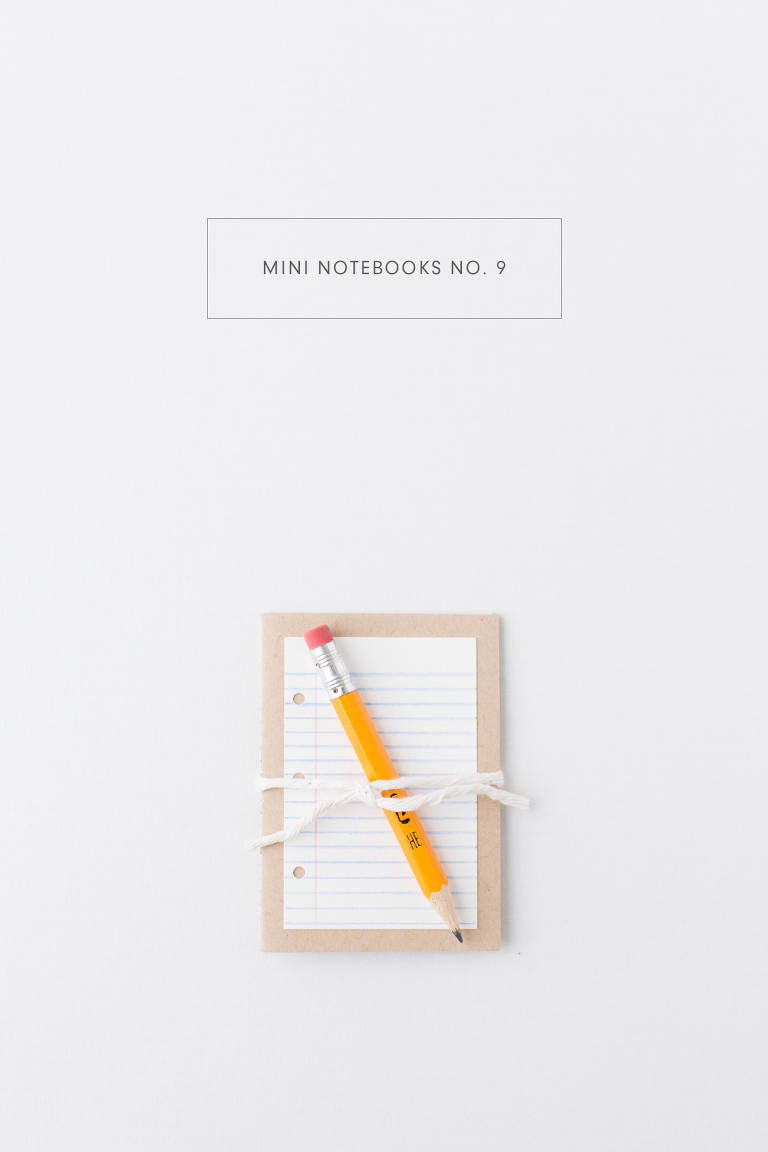 Month 9 of the year of mini notebooks project. September. In honor of back to school and my baby starting kindergarten.
Education is not filling a pail but the lighting of a fire.
William Butler Yeats
You will need:
a plain mini notebook
a small piece of white card stock
colored pencils
white cotton twine
a new #2 pencil
small hole punch (not shown)
ruler (not shown)
Directions:
Cut the piece of card stock slightly smaller than your mini notebook.
Using colored pencils and a small ruler, draw light blue horizontal lines across your card stock. Draw one red vertical line about a half inch from the left side of the card stock.
Punch 3 little holes out of the left side of the card stock.
Glue the card stock onto the mini notebook.
Break your # 2 pencil in half, then sharpen it until it is about 3 inches long.
Using the cotton twine, tie the mini pencil onto the mini notebook. Trim the ends of the twine.
Happy September!
To see the rest of the mini notebooks in this collection, click here.