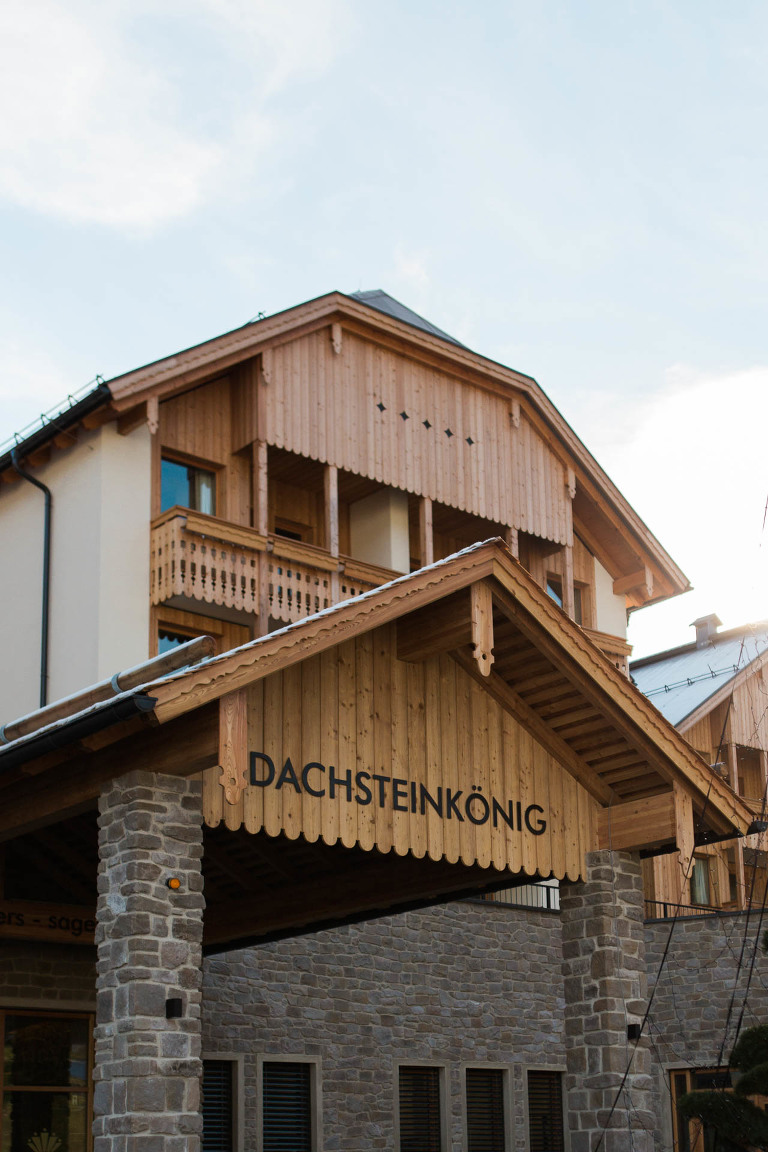 We travel a lot as a family, and I like to think that many of our trips are fairly family-friendly. We try to plan activities that the kids will enjoy (or at least tolerate), and stay in places that can accommodate little ones. But the trips aren't specifically catered toward children.
So we decided to go on a little vacation that was all about the kids. We took advantage of the long weekend to go check out Austria's newest kinder hotel, the Leading Family Hotel & Resort Dachsteinkönig in Gosau.
I first heard about the Family Hotel Dachsteinkönig a few months ago when I was doing some research for a story I was writing on family-friendly holidays in Austria. It looked amazing, but was still under construction, so there were obviously no reviews of the Hotel Dachsteinkönig yet. And it is hard to tell if a place will live up to all of the hype. But after spending a few days at the Family Hotel Dachsteinkönig, I can say without a doubt that it does, and then some.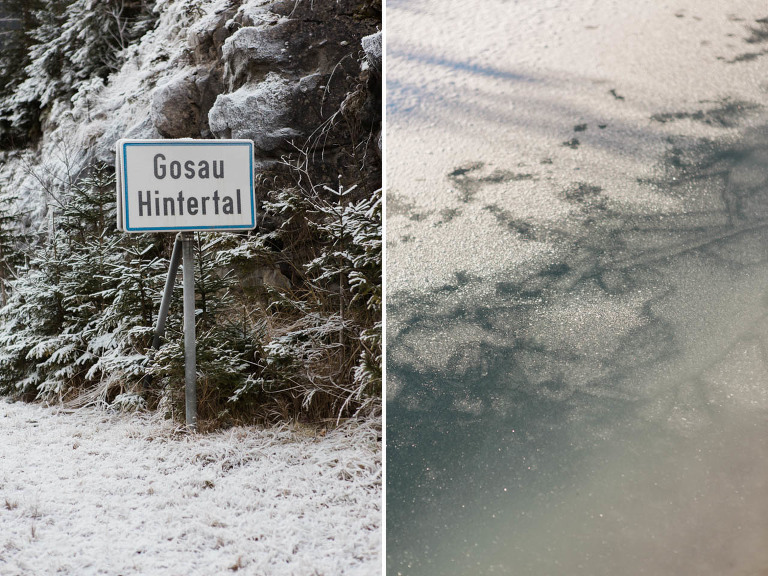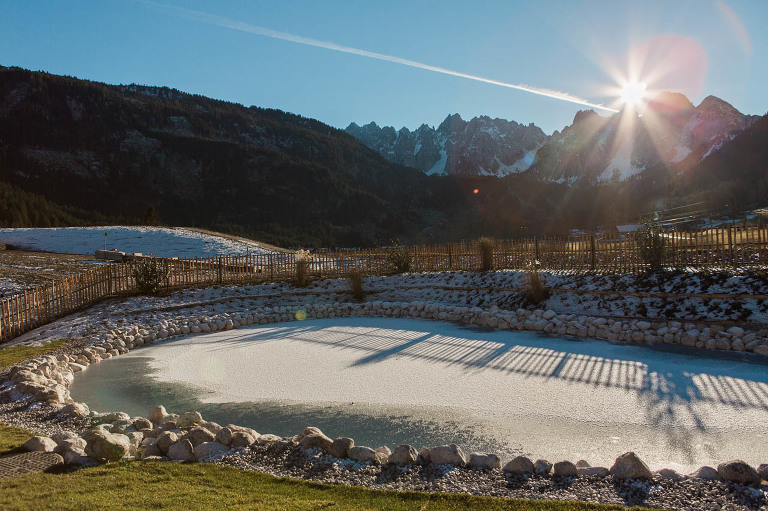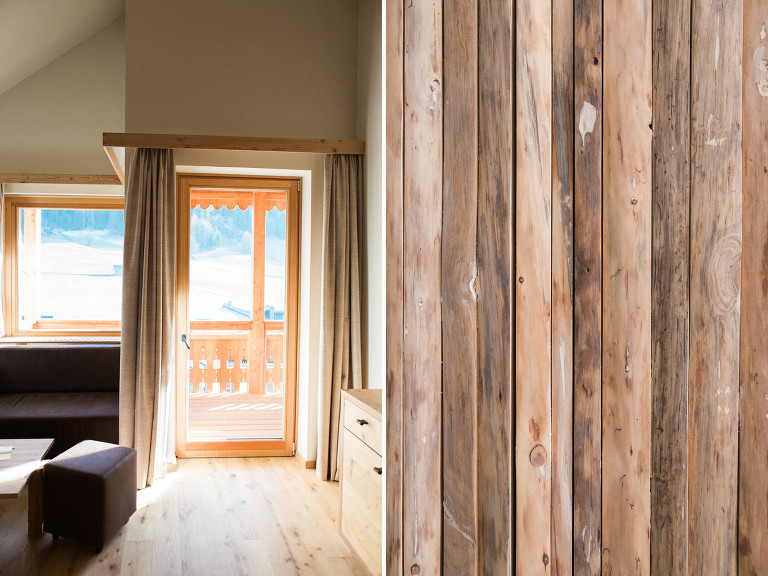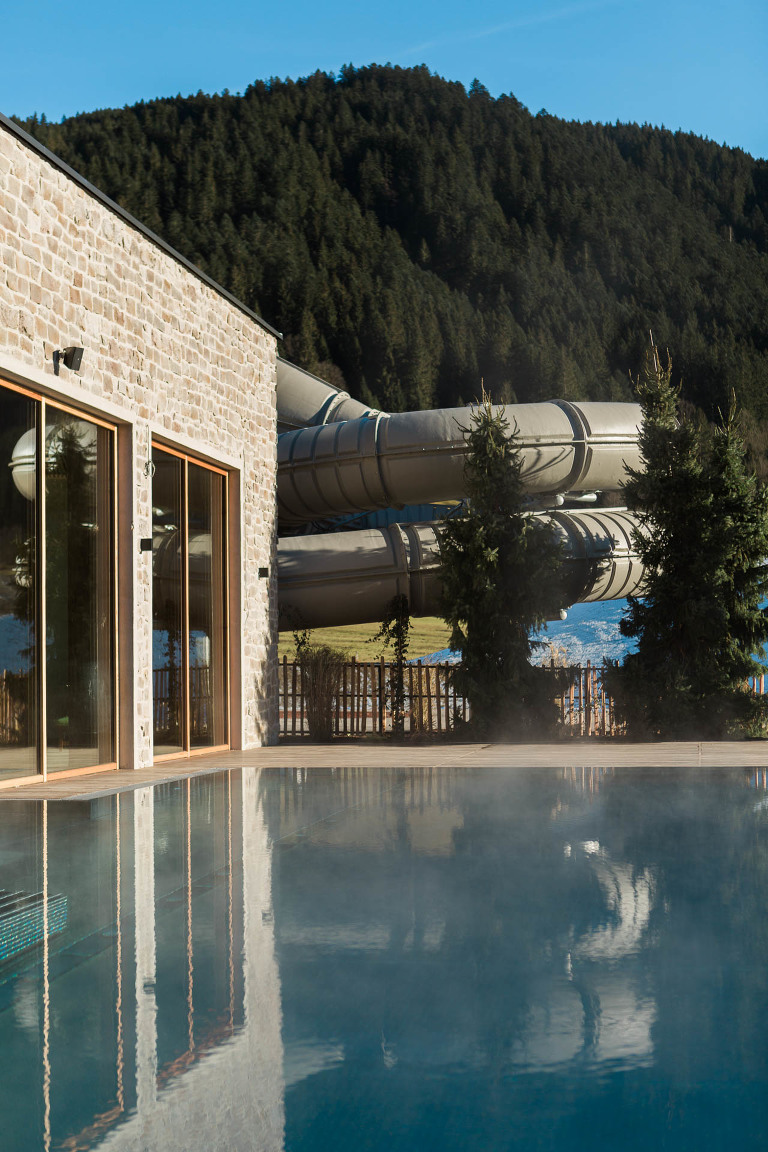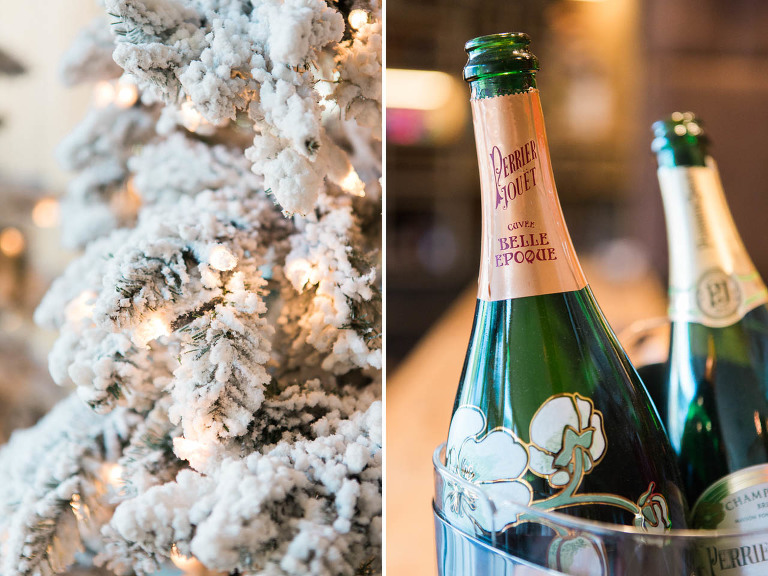 Leading Family Hotel & Resort Dachsteinkönig
The name of the hotel, Dachsteinkönig, translates to King of the Dachstein Mountains. And there is an old Austrian legend surrounding this eponym. Legend has it that the Dachsteinkönig put a curse on the pitiless dairymaids in the mountains who refused weary hikers food and a place to rest. Only a young boy who has never told a lie with a black bull, a black dog and a black rooster can remove the curse. This was the inspiration for Godei and his friends, the mascots of the Family Hotel Dachsteinkönig.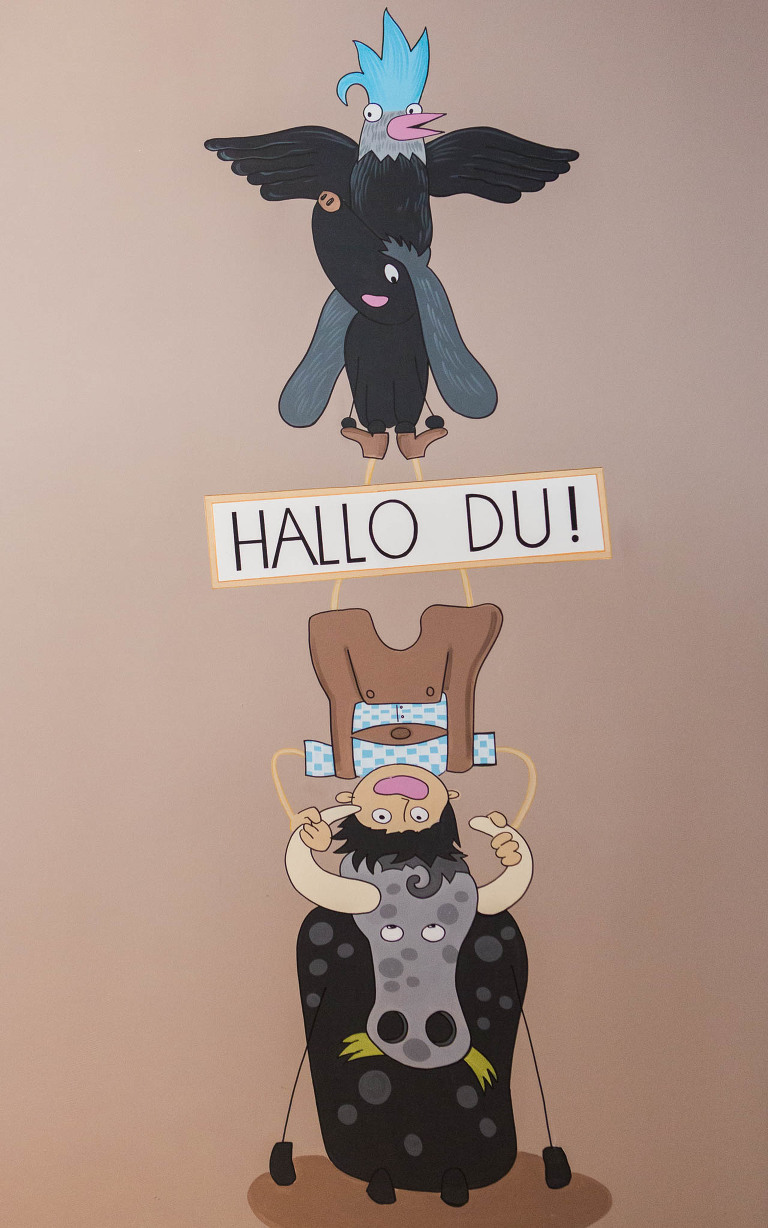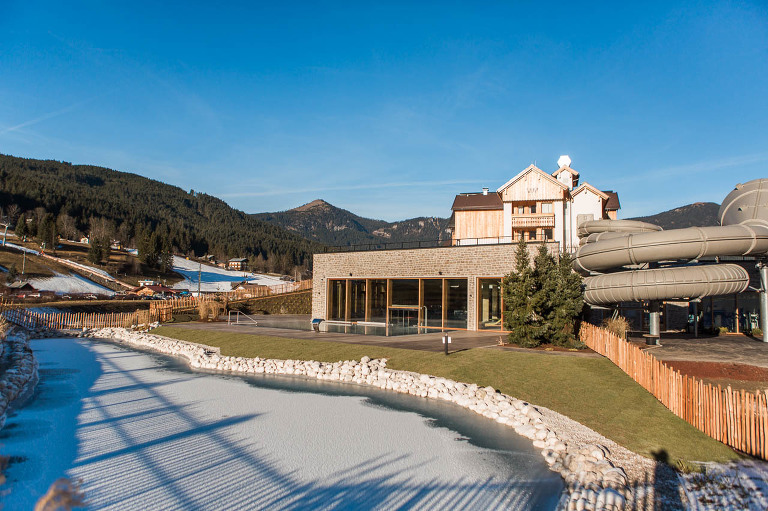 My Favorite Things About the Hotel Dachsteinkönig
Family Suites  |  We stayed in the Premium Suite Liesl and it was perfect for a family of 4. With a big, comfortable bed for the parents and a separate children's room with bunk beds, we didn't feel cramped in the slightest. Our room also had a little fort area that my girls loved playing in.
Mud Rooms in the Suites  |  Right inside the door of the suite is a wardrobe area, which we called the mud room, with shoe racks and plenty of room for suitcases and hanging clothes. I have no idea how it happens, but our hotel rooms usually look like the laundry hamper exploded after about an hour. This little mud room allowed us to keep all of our clothes and shoes contained and the rest of the suite clean and uncluttered.
The Decor  |  It is not easy to have sophisticated, calming interiors that still feel fun and kid-friendly. The Family Hotel Dachsteinkönig managed to strike a perfect balance, and the result is incredible. The clean lines, muted colors and gorgeous furnishings make the space modern and classy, while the abundance of natural materials such as wood and leather make the entire hotel feel cozy and comfortable. And the whimsical yet tasteful accessories and artwork appeal to children of all ages. Everywhere you look is something fun and unexpected!
The Food  |  All meals at the Hotel Dachsteinkönig are served buffet style. I am usually not a fan of buffets, but this food was really good. There were multiple cooking stations, so the food was always served fresh. And I loved all of the Austrian specialties that were offered. We had to really work hard not to completely overdo it. (And we may need a round of the Whole30 now that we are home!)
The location  |  The Hotel Dachsteinkönig is located in Gosau, directly across the street from a great ski resort. There are tons of hiking trails nearby, and the Vorderer Gosausee is just a few minutes' drive up the road. There really is so much to do in the area.
The Staff  |  The staff can definitely make or break a place. Everyone that we came across at the Hotel Dachsteinkönig was so incredibly nice and helpful that it definitely turned a great stay into an amazing one. From the kids club to the restaurant and even the housekeeping staff, they all went out of their way to make sure we were comfortable and taken care of. (And almost everyone speaks English!)
Organized Activities  |  There are multiple activities offered every day, from yoga to TRX to torch hikes. One afternoon, while the kids were at the kids club, my husband and I went on the torch hike and loved it. We followed a trail up behind the hotel, and around into town, then back along the river. It took about 45 minutes and was so nice.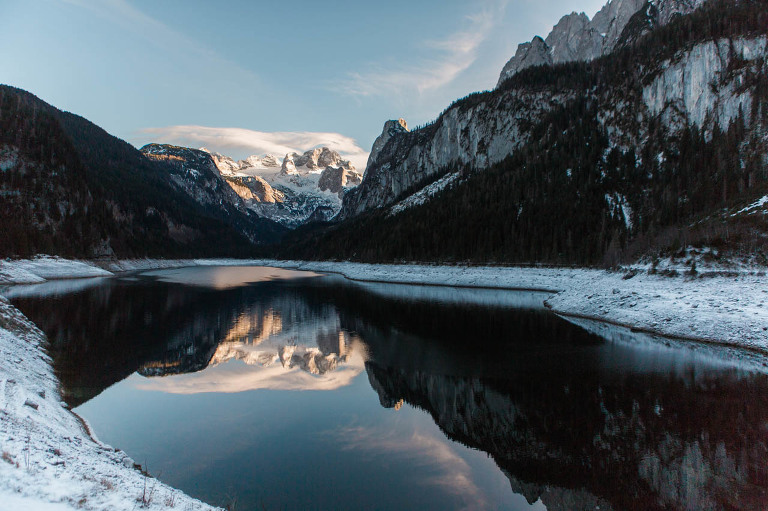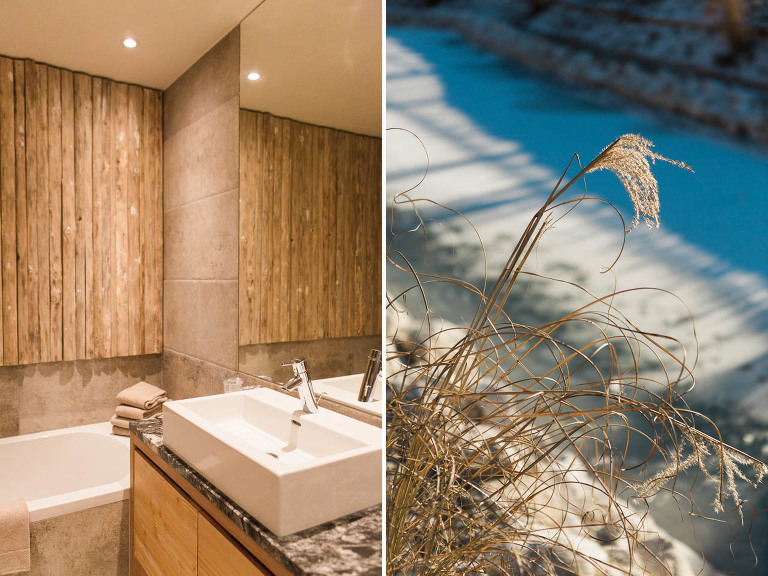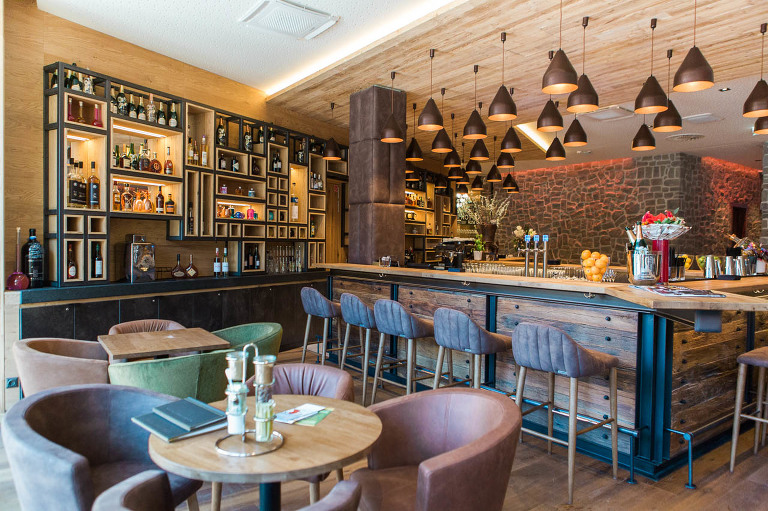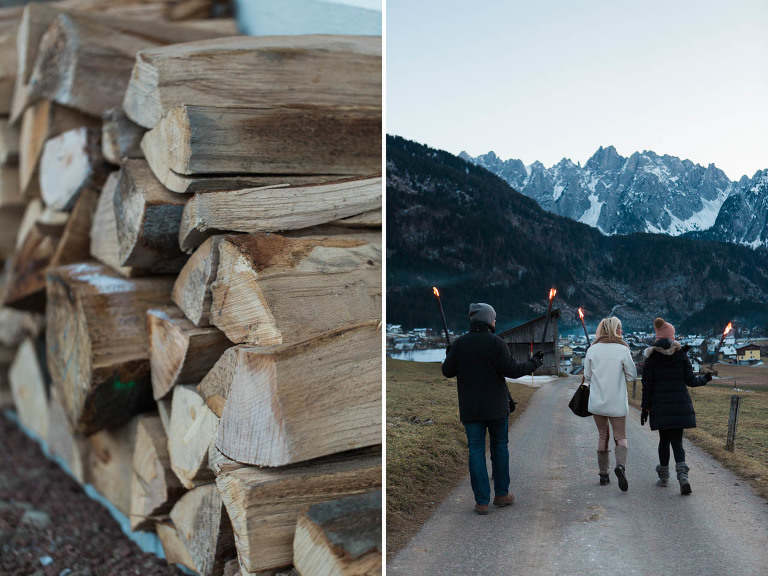 My Kids' Favorite Things About the Hotel Dachsteinkönig
The Pool  |  When I asked my girls what their favorite part of our stay at the Hotel Dachsteinkönig was, they both said the pool. (It was my husband's favorite part as well!) I have to admit, the pool area was awesome. With an indoor/outdoor pool, 2 different water slides, a water play area, and a separate pool for babies and toddlers, there is everything a kid could want! We all especially enjoyed the 100 meter long tube waterslide.
Kids Club  |  Both of my girls loved the kids club, and begged to go all the time. It is open daily from 8am until 9pm, and is full of fun stuff for kids to do, including an indoor play area, theatre, game room, arts & crafts, music, dancing and more.
Kid Friendly Bathrooms  |  The bathrooms in the suites have child sized sinks, and the toilets have a built-in potty seat for the little ones. My 3 year old loved being able to do everything independently.
The Food  |  The food was a highlight for my girls, too. They love buffets, because they can choose exactly what they want, and avoid what they don't. They particularly liked the special kids' buffet section, with low counters which allowed them to serve their own food. And one night at dinner, my 7 year old said, "Mom, if you are going to write about this hotel, make sure you tell everyone to get the schnitzel. It is the best I've ever had." And that kid eats a lot of schnitzel!
Mini Robes & Slippers  |  It is the little things that make a big difference to kids. Like mini robes and slippers. We have stayed in hotels with robes for the kids before, but they have never had mini slippers.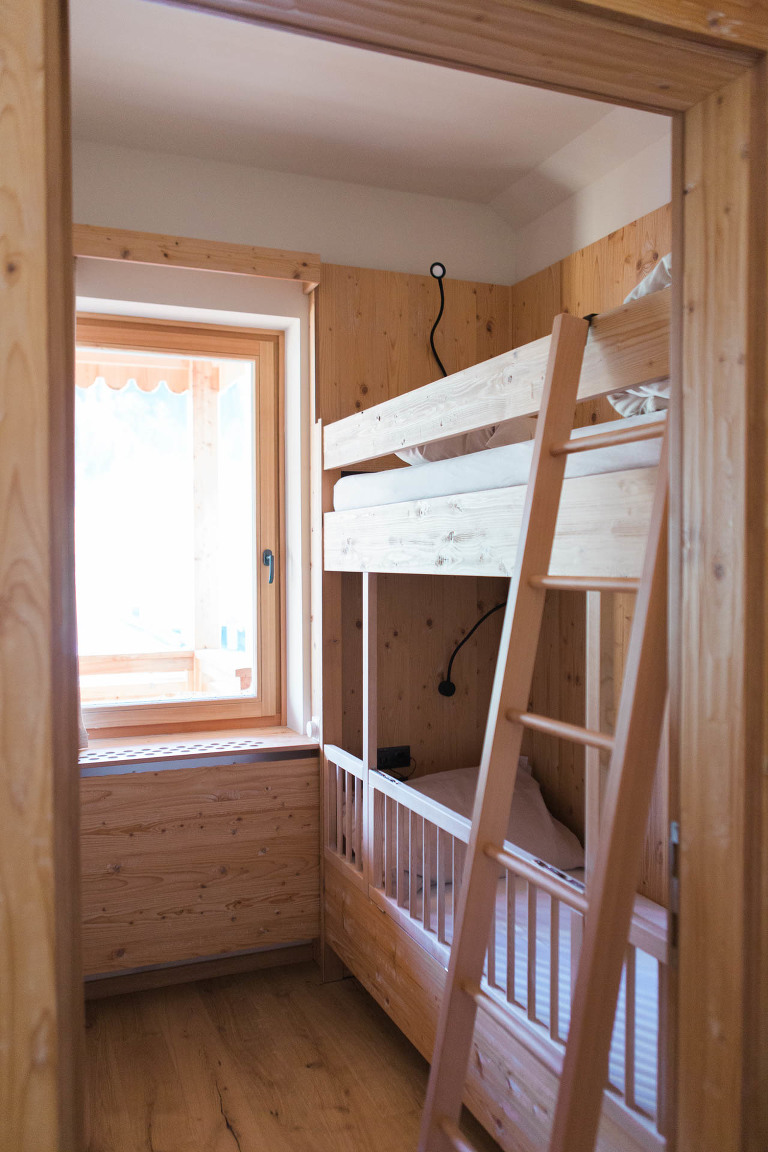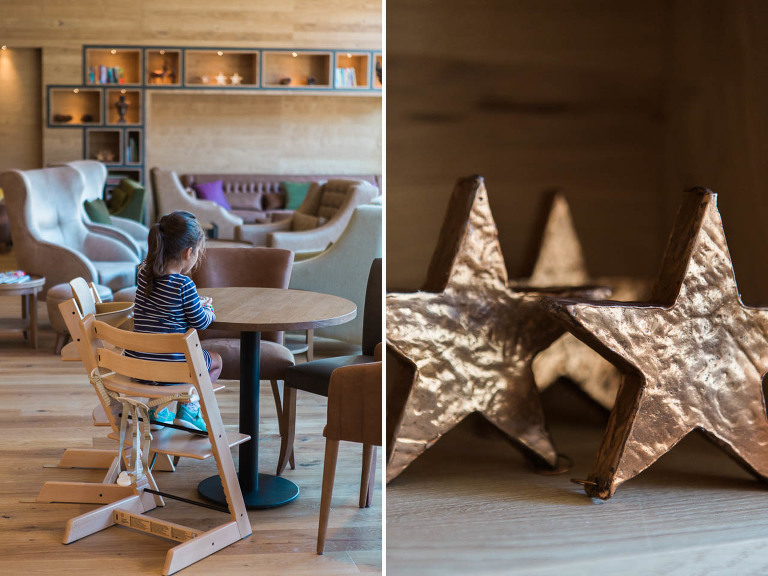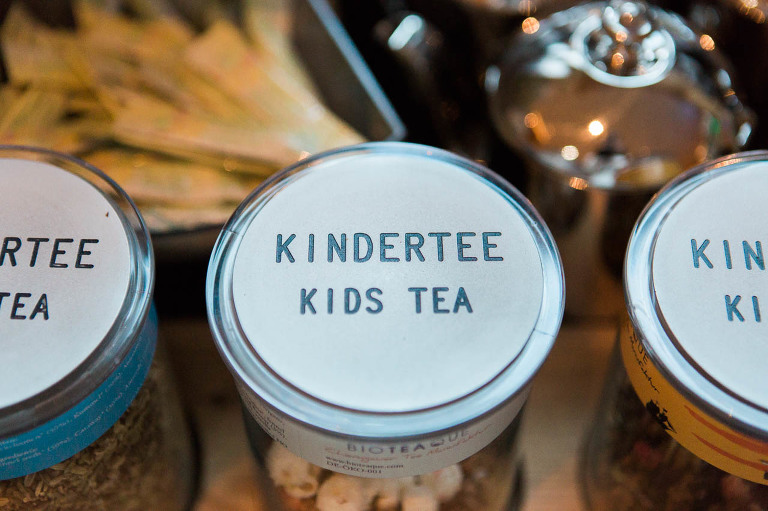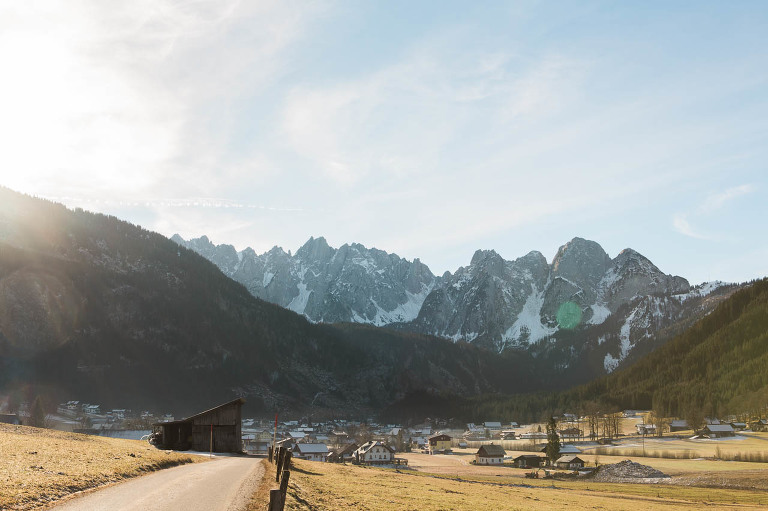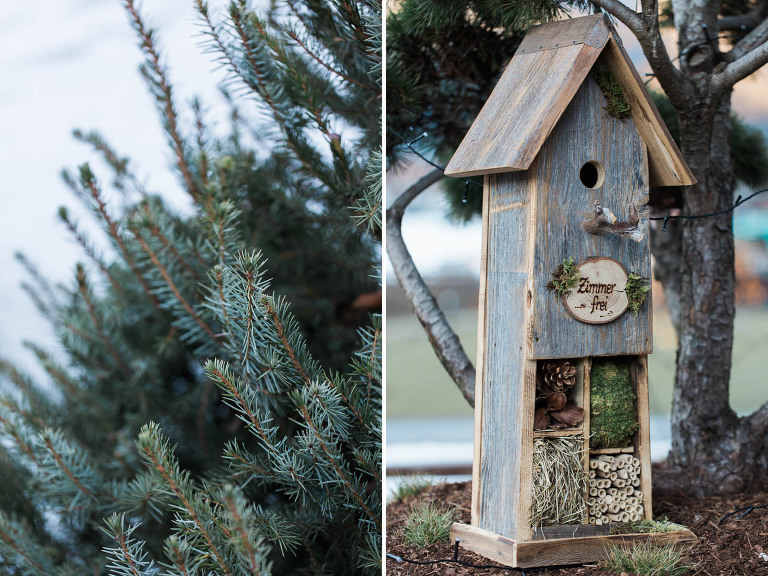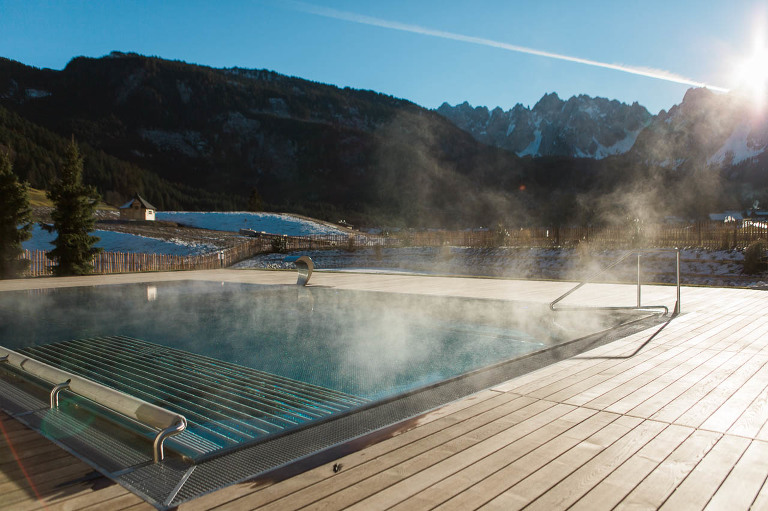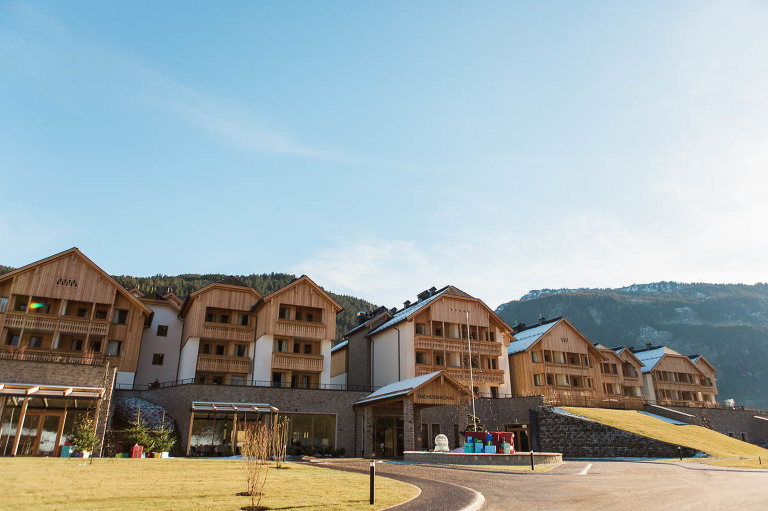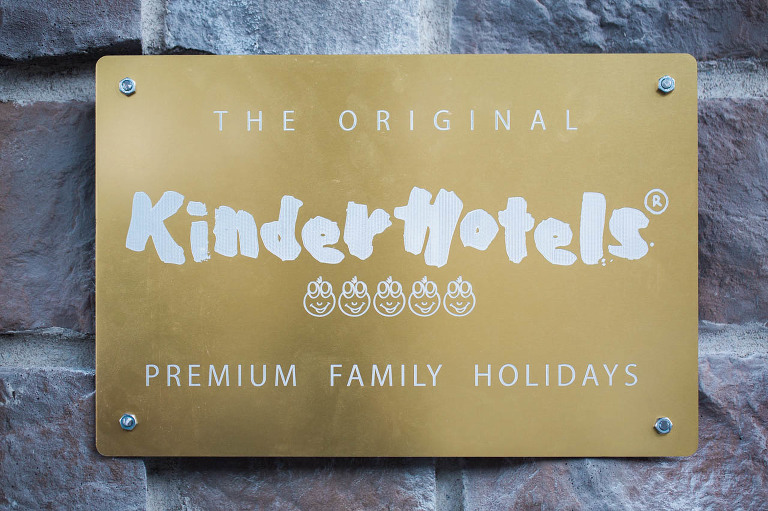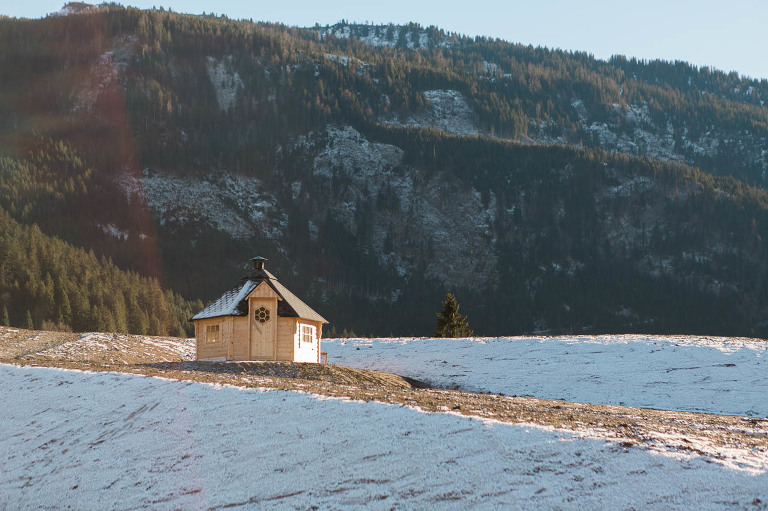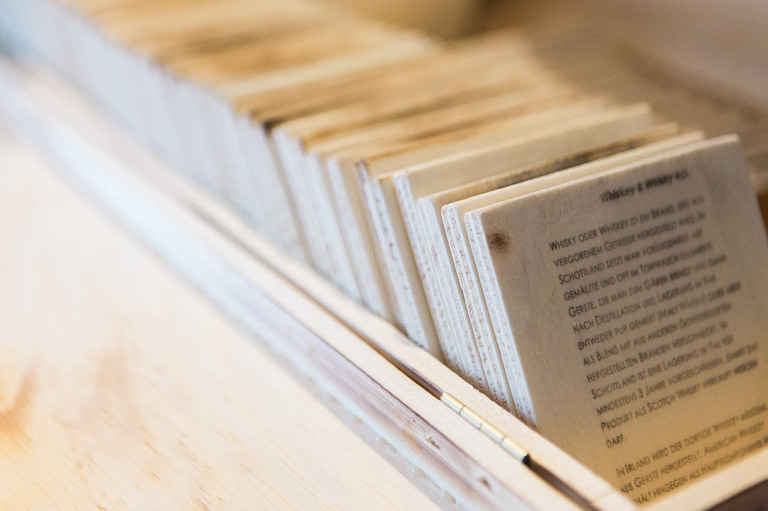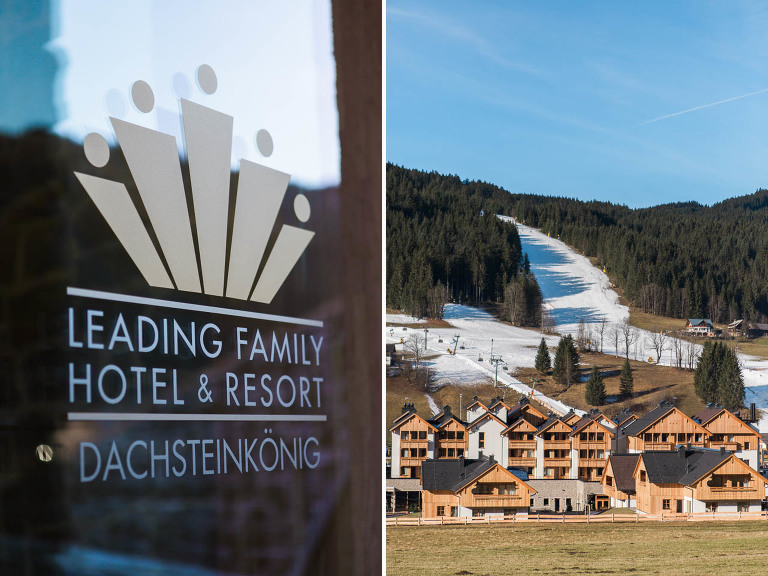 Skiing at the Family Hotel Dachsteinkönig
Skiing was a highlight for all of us, and it couldn't have been easier!
Directly across the street from the hotel is Skischule Gosau, at the base of the Hornspitzbahn. You can sign up for different courses at the reception desk, and rent all of your equipment at the ski shop right in the hotel. There is also a little golf cart that will pick you up from the lobby 15 minutes before your class begins, and take you across to the ski school. It isn't far, but for little ones trying to walk in ski boots, it is a very nice convenience.
My 3 year old did the Bambini Ski Course, while my 7 year old took a few private lessons. They both had a great time and were skiing like champs by the time we left.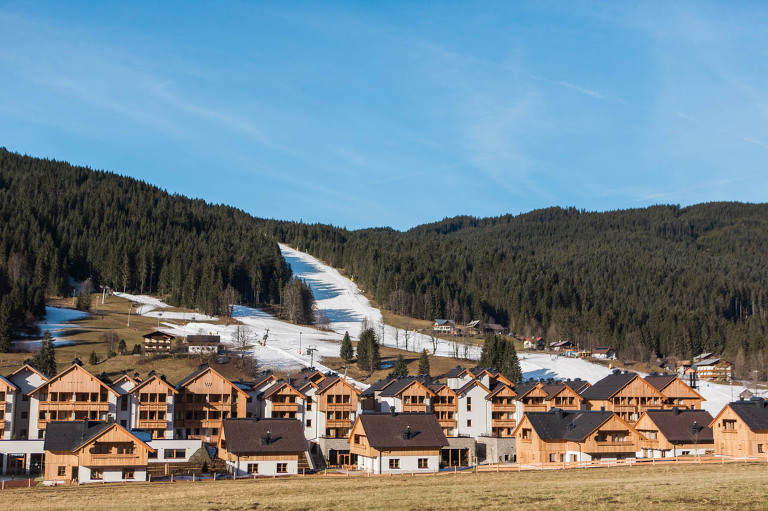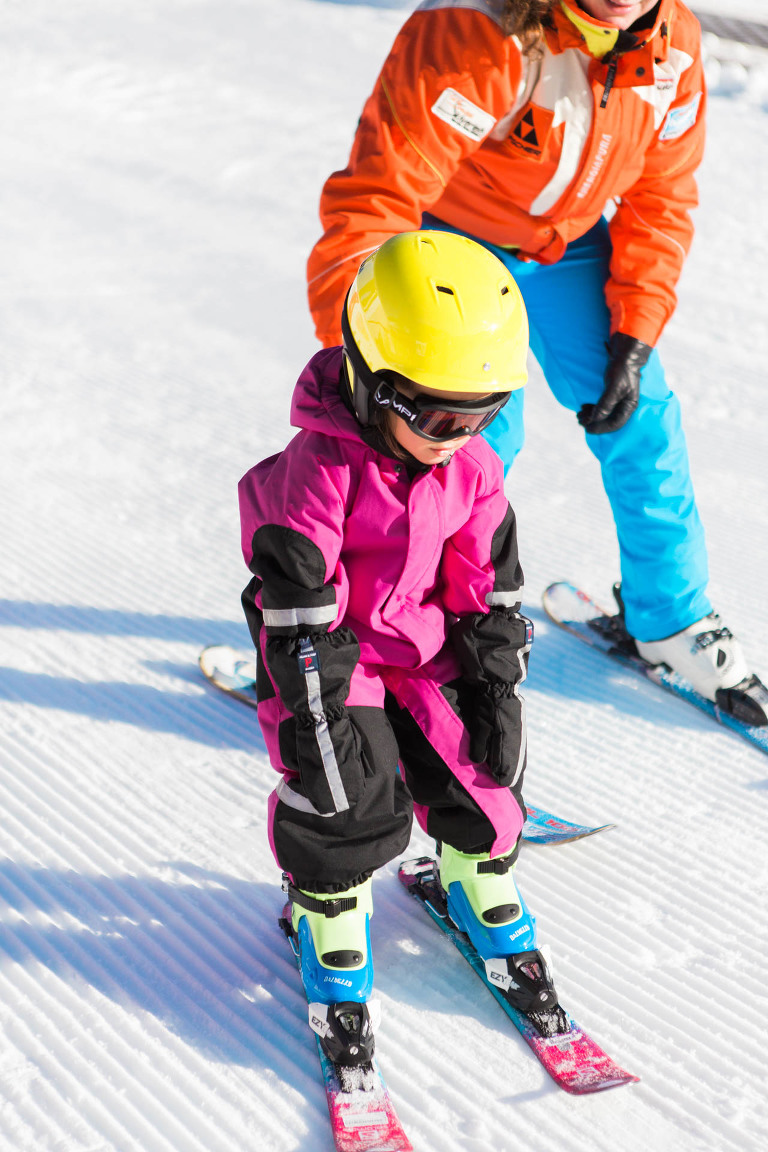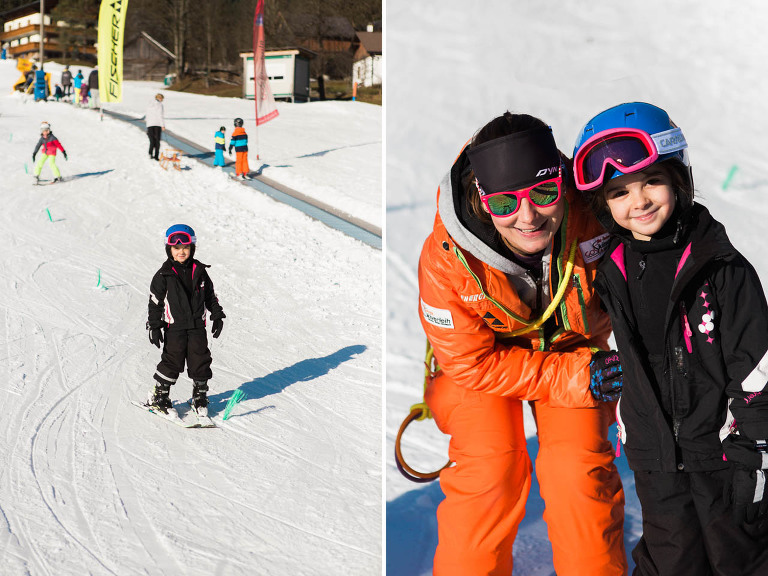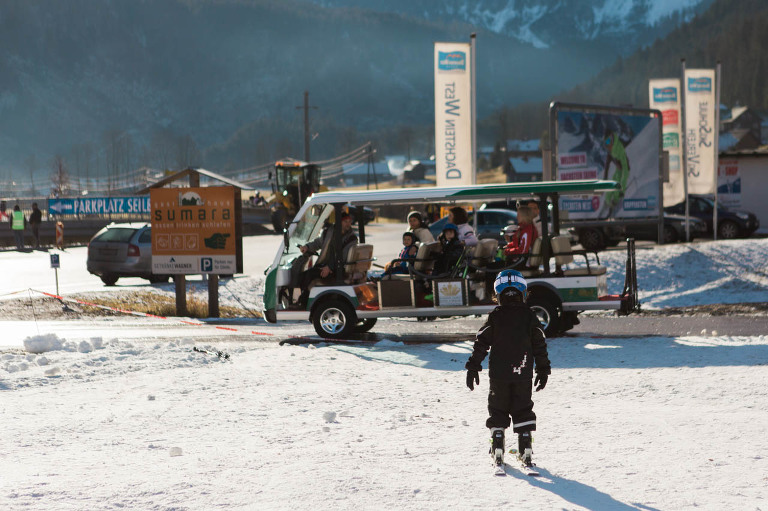 All in all, we had an amazing time at the Leading Family Hotel & Resort Dachsteinkönig. They have really thought of everything a family could want or need.
If you are looking for a wonderful family-friendly vacation in Austria, I cannot recommend it enough!
We are already talking about when we can return. :)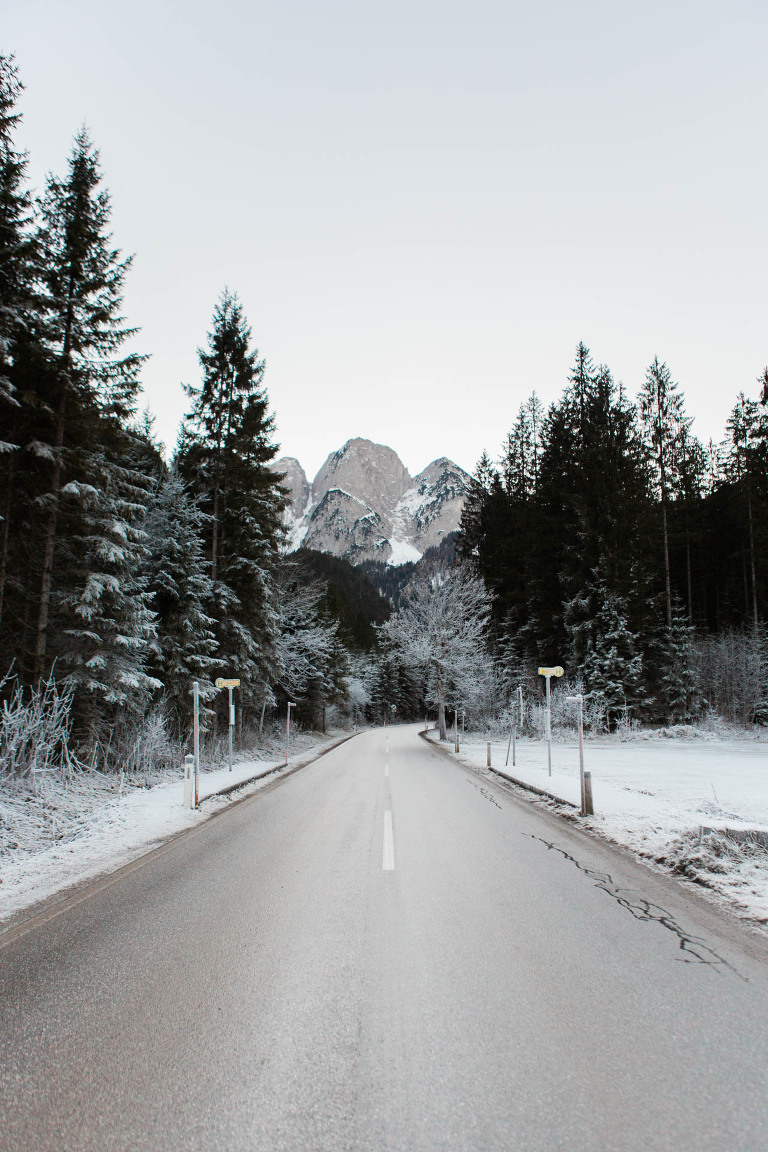 *Thank you so much to the Leading Family Hotel & Resort Dachsteinkönig for the wonderful stay!*