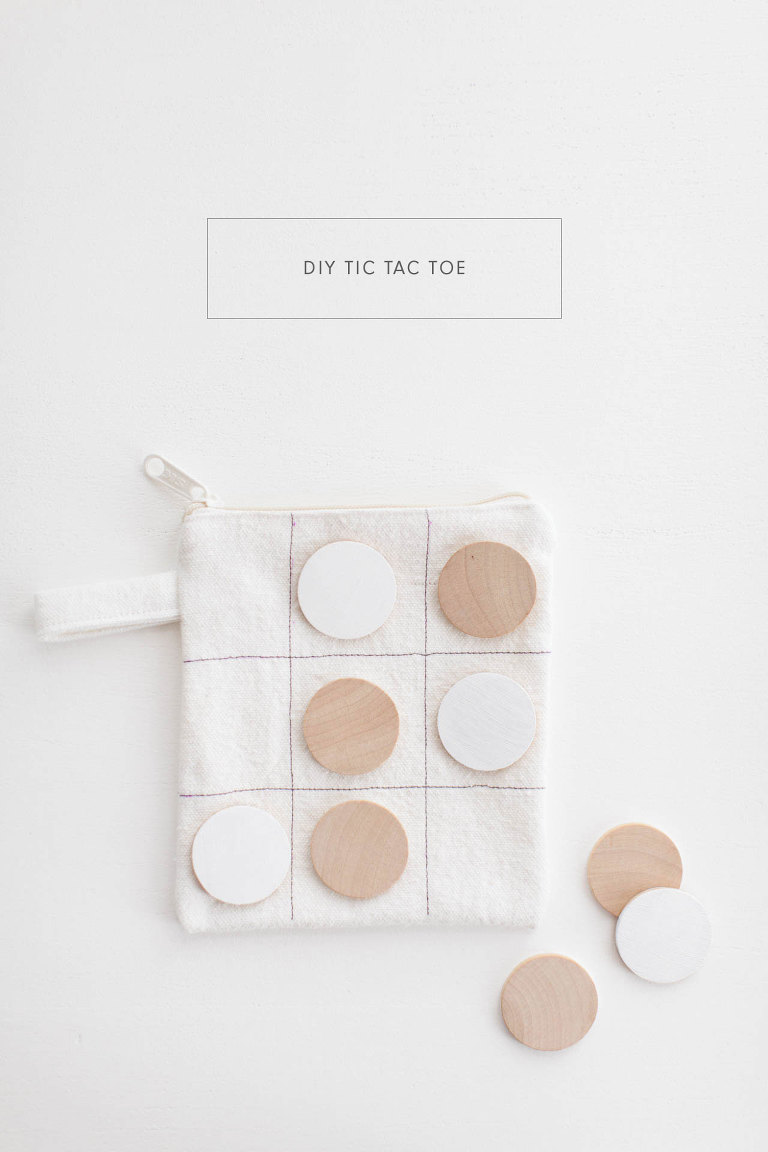 When traveling, it is nice to have lightweight, open-ended toys that your kids won't get bored with. It is even better when it is something that you won't get bored with.
This DIY tic tac toe game is simple and beautiful, and can be played with over and over again. (We played it about a zillion times on our recent flights from Vienna to Maui!) Plus it is easy and inexpensive to make.
Make your own DIY tic tac toe game before your next trip!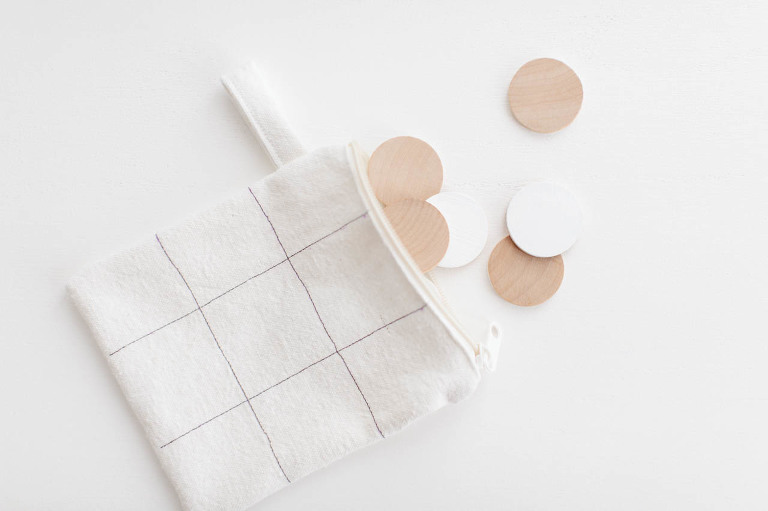 You will need:
a scrap of canvas, linen, or any other heavy fabric
sewing machine & heavy, dark thread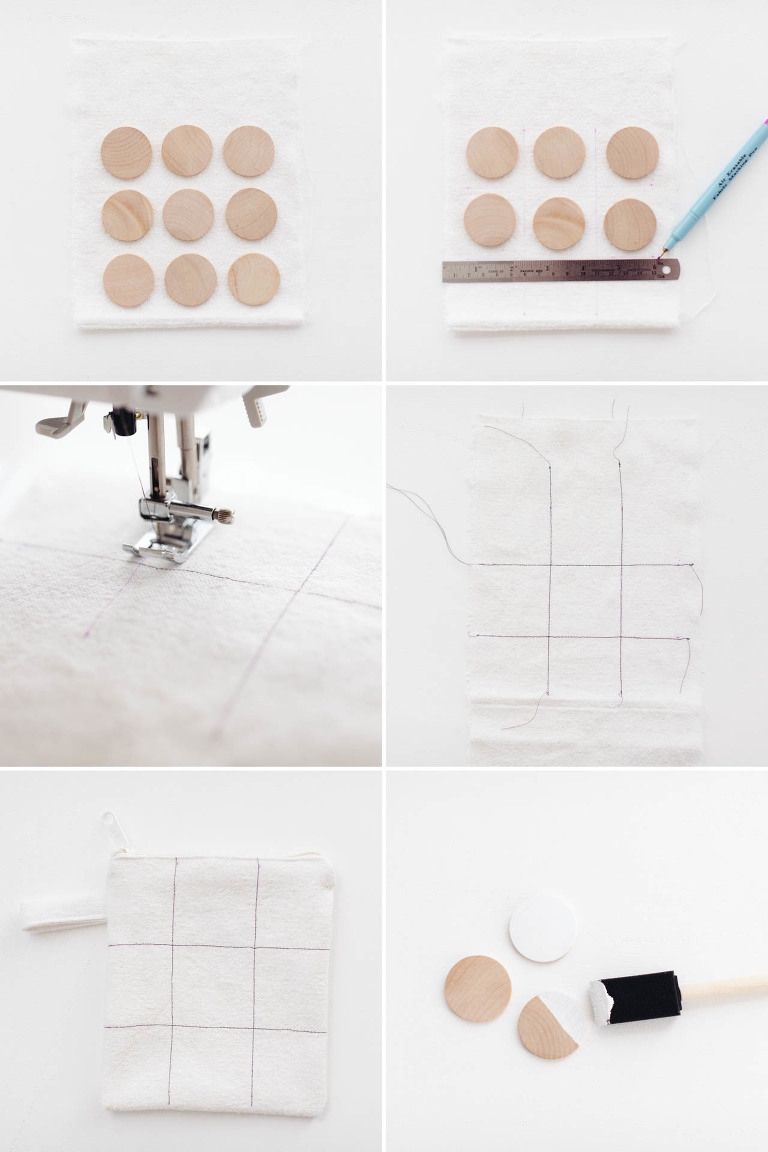 Directions:
Start with a piece of fabric approximately 6.5″x15″. Fold it in half, then lay out the wood discs to ensure there is sufficient room.
With an air erasable fabric pen and a ruler, draw grid with 2″x2″ squares.
Using a straight stitch and heavy dark thread, machine stitch along the lines of the grid.
Trim the ends of the threads, and make a small loop out of fabric scraps, if desired.
Sew the zipper onto the ends of the bag, then turn inside out and sew the sides together, forming a little bag. If you have never sewn a zipper pouch before, this is a great tutorial.
Paint one side of each of the wooden discs white, leaving the other side natural.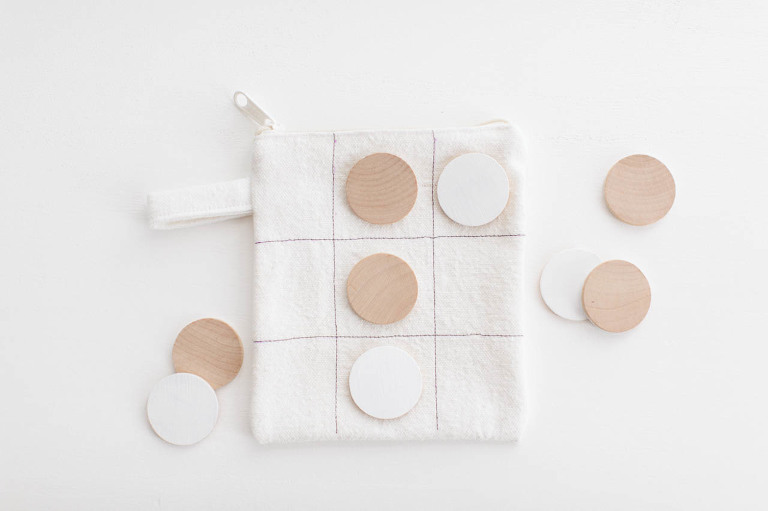 Store the DIY tic tac toe playing pieces inside the bag for a small, lightweight, and easy to pack game that is perfect for kids of all ages.
Happy playing!
P.S. – Don't miss the rest of my tips for flying with kids!