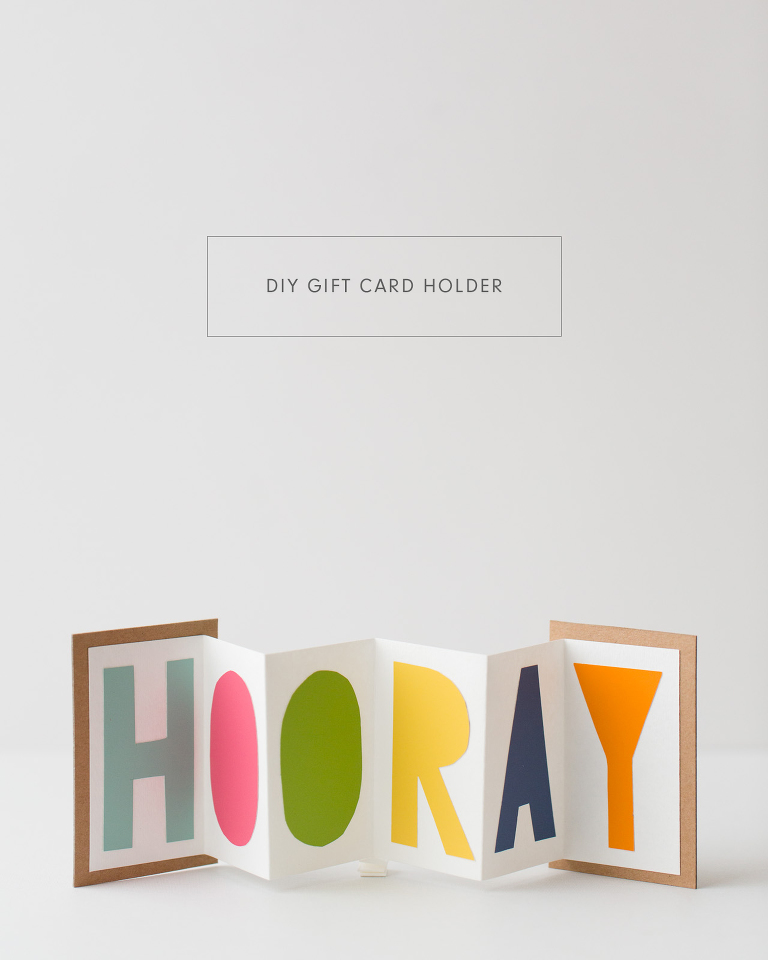 We have a ton of exciting events coming up in the next few weeks – birthdays, graduations, bridal showers, and more! I usually prefer handmade gifts, but I have more than enough to do already with the big move. So I thought a sweet handmade card with a gift card tucked in the back was the perfect compromise.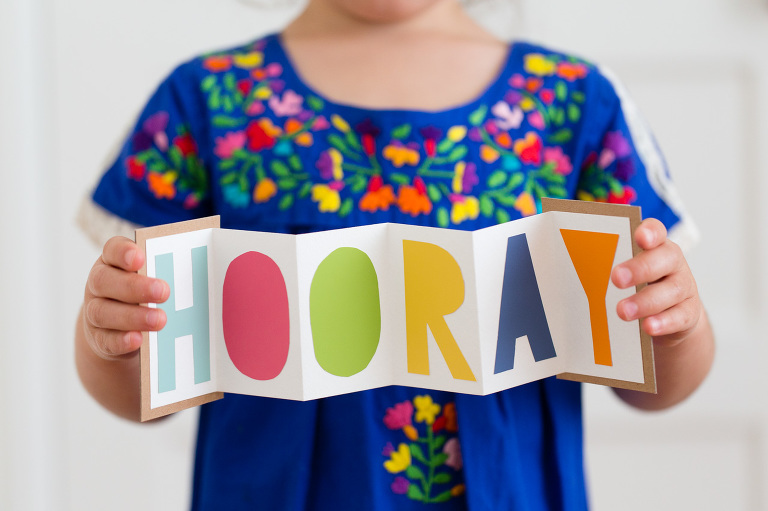 This bright little gift card holder is the perfect gift for anyone on your list, and for any occasion. Graduations, birthdays, engagements, even new babies. (Or should I say especially new babies – because what new parent wouldn't like a gift card to help buy diapers!)
Speaking of gift cards, did you know that you can earn gift cards just by using Bing  to search the web? All you have to do is sign up with  Bing Rewards , then each time you search you will be earning points that can be redeemed for gift cards or even charitable donations. Since I have been spending every spare moment researching anything and everything having to do with Austria, I have been racking up the points like crazy!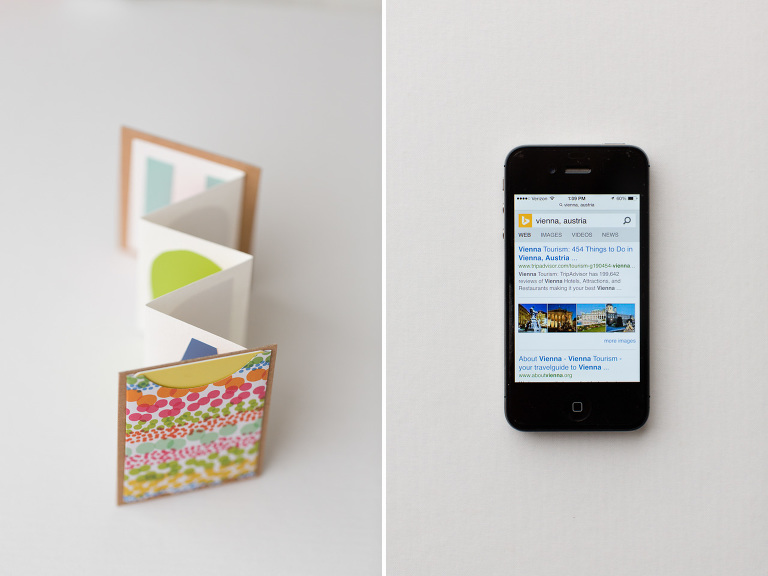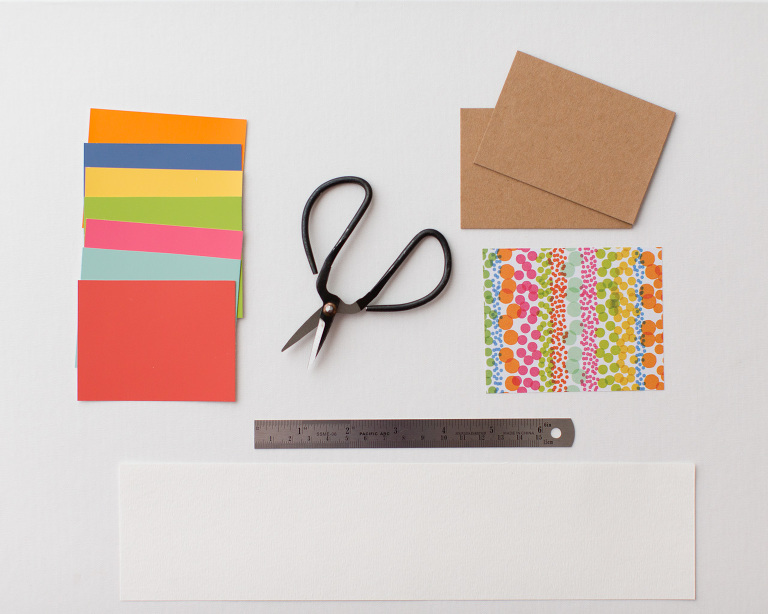 You Will Need:
Brightly colored cardstock scraps
scissors
2 – 2.5″ x 3.5″ pieces of chipboard or thin cardboard
1 – 3″ x 3.75″ piece of patterned paper + an extra scrap
a small ruler
1 – 12″ x 3″ piece of white cardstock
glue (not shown)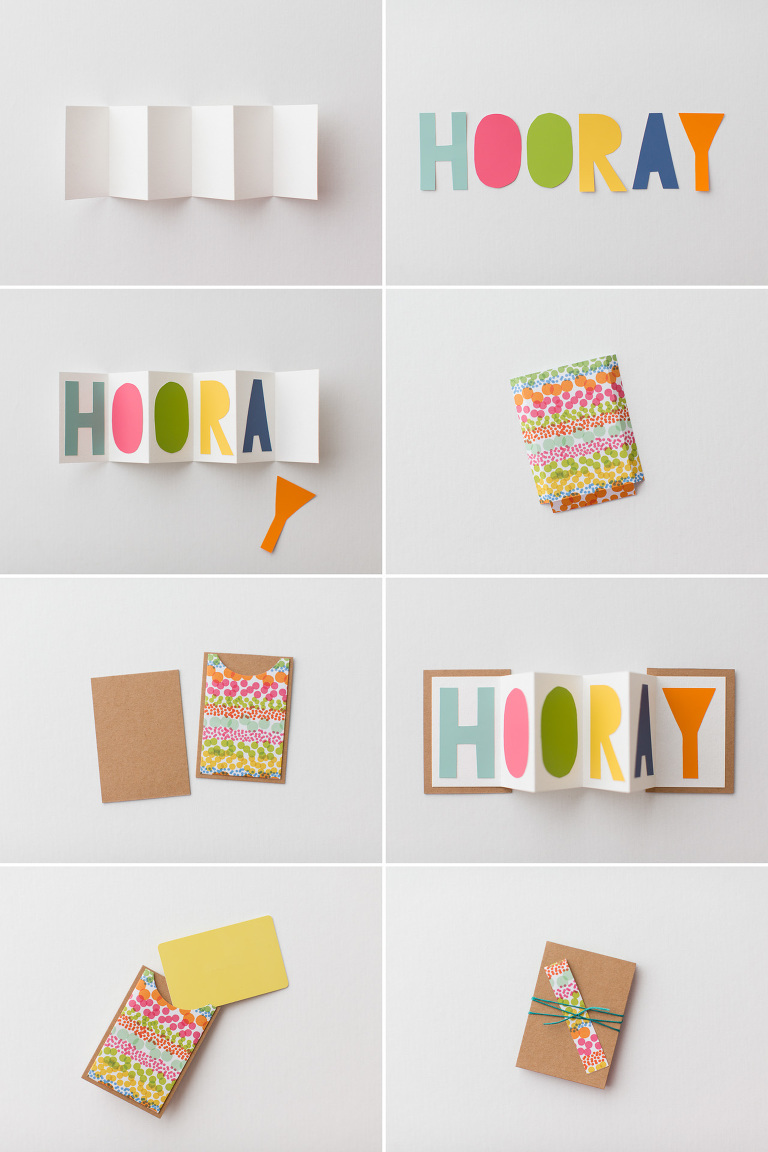 Directions:
Fold your 12″ x 3″ piece of white card stock in half, then accordion fold each half into thirds.
Freehand cut out letters to spell HOORAY from your colored card stock.
Glue one letter onto each section of the folded white card stock.
Take your patterned paper, and fold the 2 sides and the bottom in 3/8 of an inch each. Cut a 3/8″ square from the left and right bottom corners. Cut a half circle from the top to make a sleeve for your gift card.
Carefully put glue on each of the folded edges (on the patterned side of the paper) and glue the sleeve onto one of your pieces of chipboard. This will be the back cover of your card.
Put glue on the back of the first and last panels of the folded white card stock. Glue the first accordion panel onto the inside front cover and glue the last accordion panel onto the inside back cover.
Slip a gift card into the sleeve.
Tie with string or twine. Using the remaining patterned paper, cut off a small piece to write a little message, then slip into the string.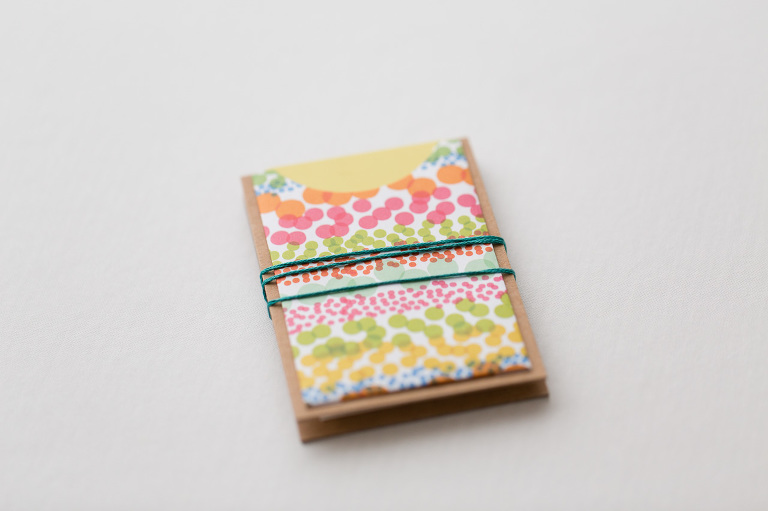 By wrapping up a gift card in a sweet handmade holder it makes it feel so much more thoughtful, don't you think?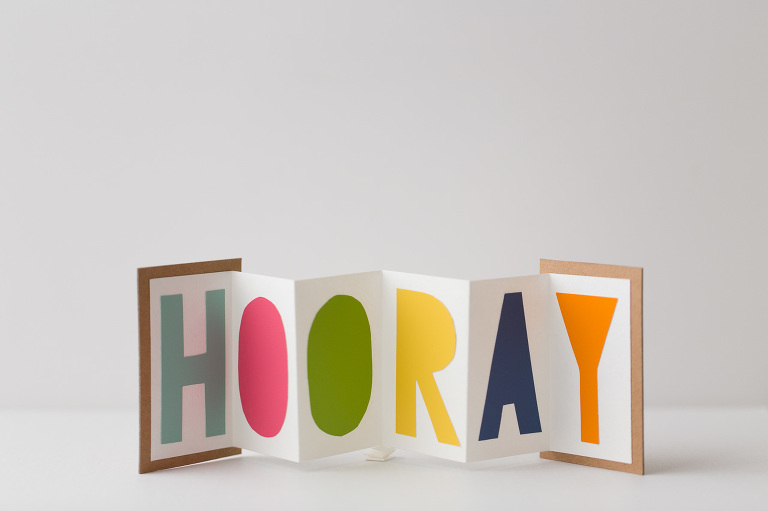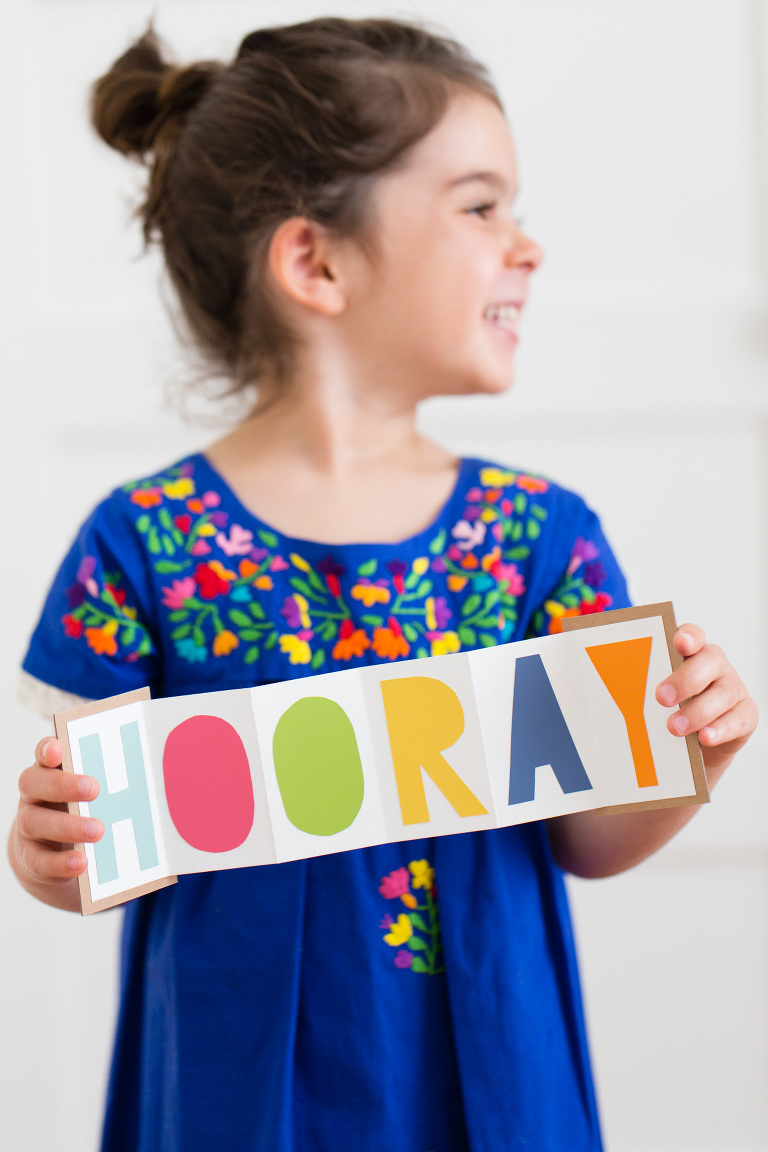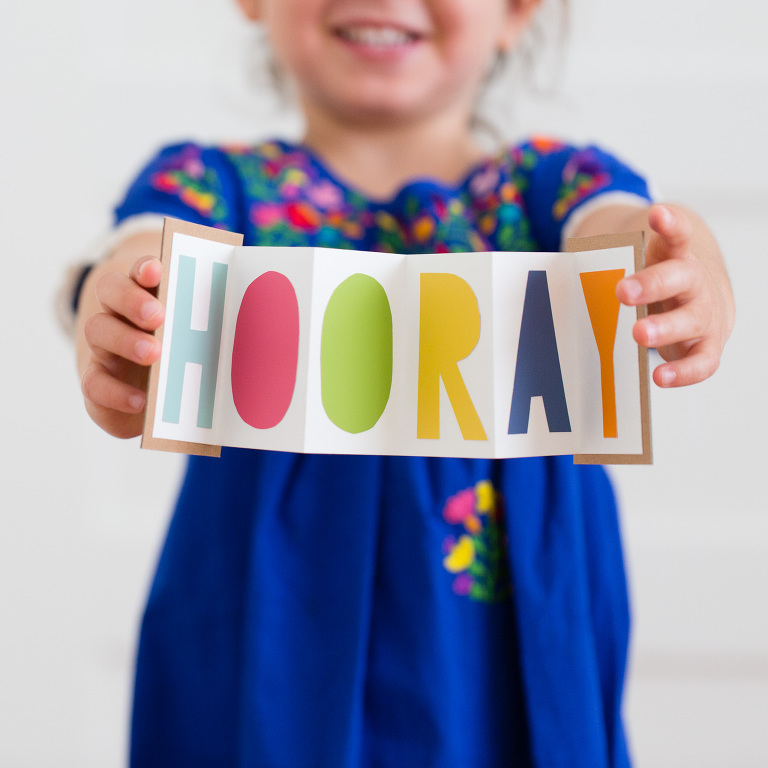 I'm required to disclose a sponsored partnership between our site and Bing. I have been compensated in exchange for this post in the form of payment, product or experiences.