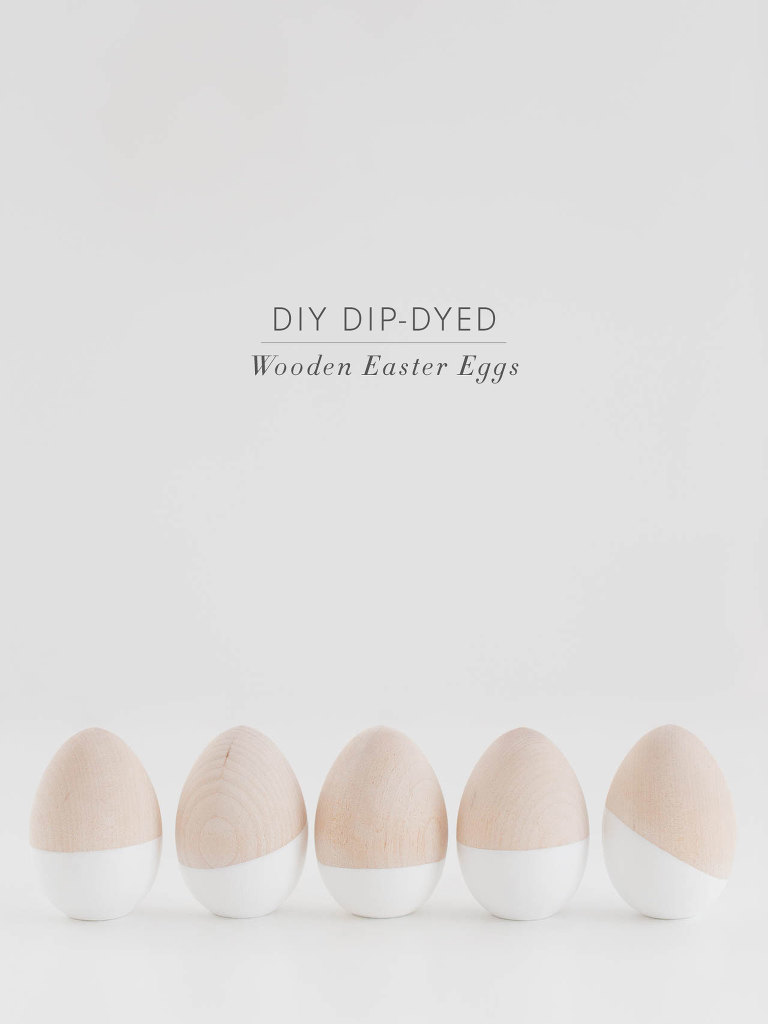 A few years ago I bought some beautiful wooden eggs, and have been using them as a natural, organic looking Easter decoration. I love the way they add just a little touch of Easter when paired with some pretty fresh flowers.
This year I felt like they needed a little something. I still love the simple and natural look, but wanted a little oomph. By dipping them in white paint they get a slightly modern edge, without losing their organic appeal.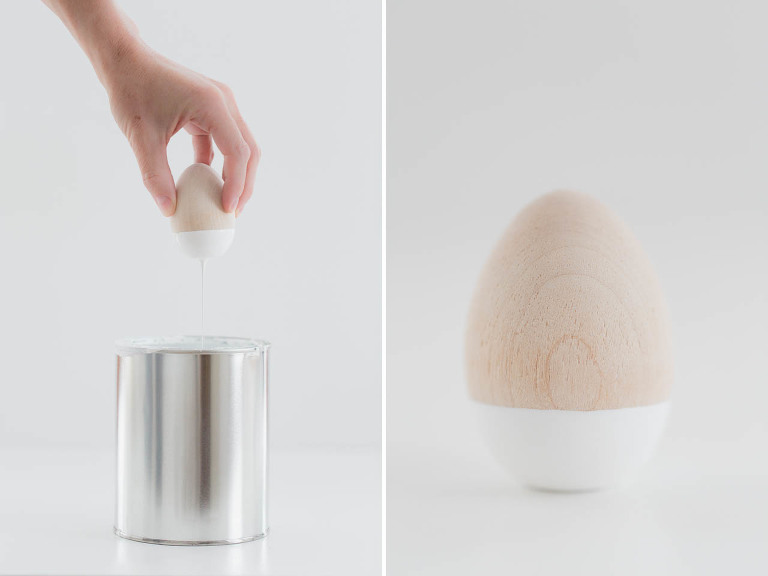 To make your own dip-dye eggs (or paint-dipped eggs) you will need:
Wooden Hen Eggs (I like the ones with the flat bottom, so they will stand on their own)
semi-gloss white paint
Directions:
Stir your can of paint well. If the can is not large enough to dip an egg into, transfer into a larger cup or can.
With a good grip on one of the wooden eggs, dip it halfway into the paint.
Hold it above the paint can until all excess paint drips off.
Set egg on a piece of parchment paper to dry.
Repeat with your remaining wooden eggs. Dip them at various angles to add interest.
This is such a simple DIY, but the simplest ones usually turn out to be my favorites. The hardest part is keeping a good grip on the eggs. I lost a few into the can of paint when they slipped out of my fingers. If this happens to you, rinse the egg immediately in warm water, then dry with a cloth. All of the paint should come off and you can try again.
You could paint these with a paint brush, taping them off with masking tape to keep a clean line. But I love the organic line that comes from dipping into the paint. Also, there are no brush lines, making the eggs look so much more polished.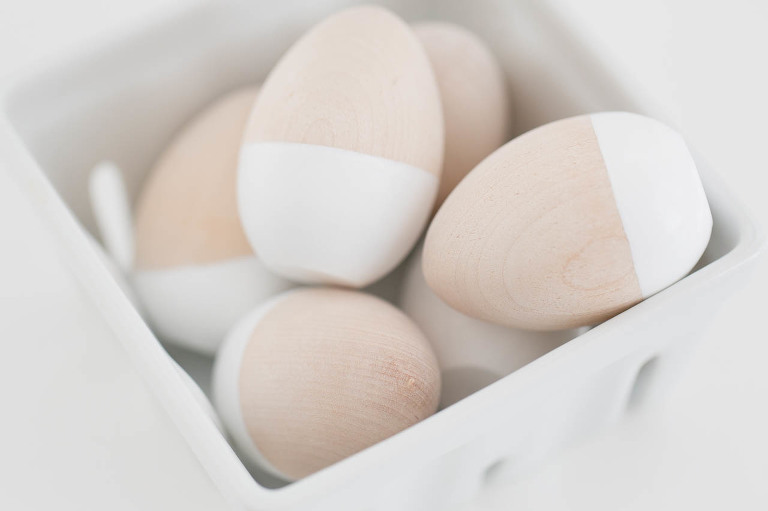 I love that I can keep these and put them out year after year. But my kids would never let me get away without decorating real eggs as well. If you are looking for more decorating ideas, try my Naturally Dyed Easter Eggs or my Natural Brown Easter Eggs. Both of these look great with the Paint Dipped Wooden Eggs!
What do you think? Would you decorate with wooden eggs, or do you prefer to use the real thing?
Happy Easter!