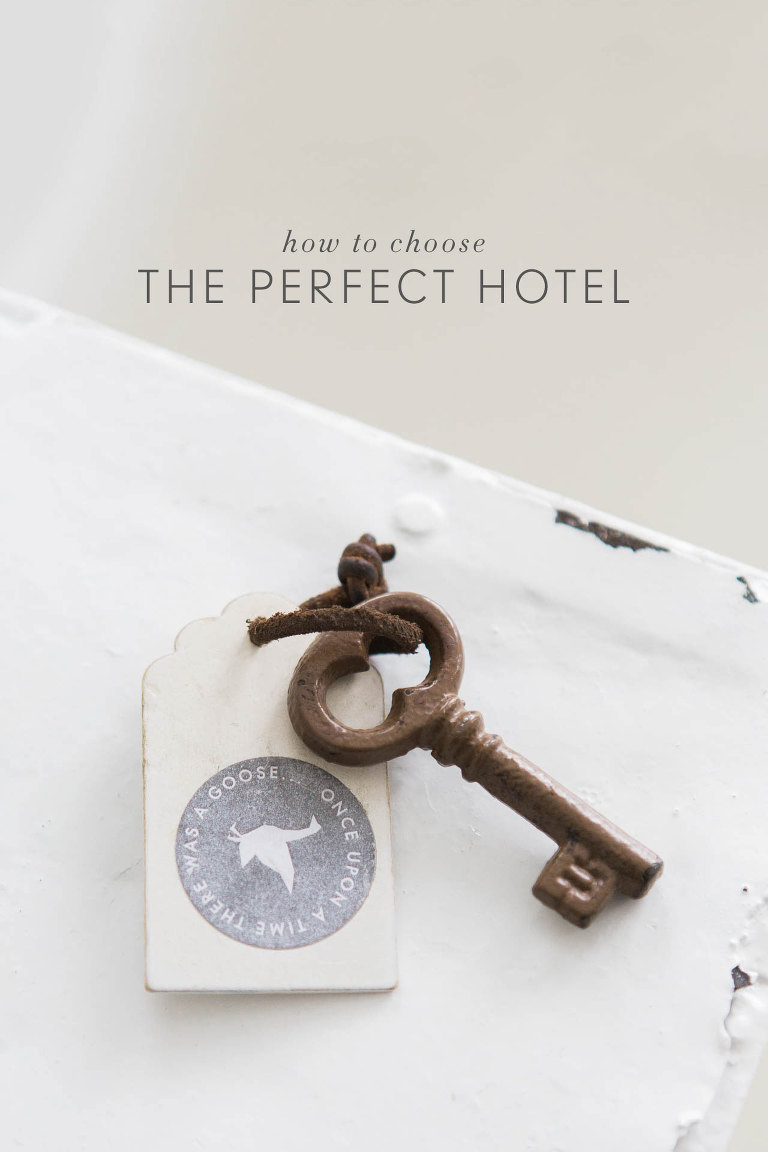 When I am planning a trip, I spend the majority of my time looking for the perfect place to stay. I truly believe that where you stay can make or break your trip.
A lot of you have asked about how I go about choosing a hotel when we travel. And since I am currently planning our next trip, I thought I'd share my process.
Just to warn you, I probably spend way more time than most on choosing a hotel. (I will often go back and forth for weeks before making a final decision.) But it is very important to us. And often, it is the thing that determines how much we enjoy our trip. When we stay in a unique, beautiful place, our overall impression of the trip is a lot more positive than if we had settled for something less than stellar.
So this is the process I use to find a place to stay when we travel. Whether you are looking for a hotel, apartment, villa, bed & breakfast, inn or other accommodation, these steps will help you find the best place for you.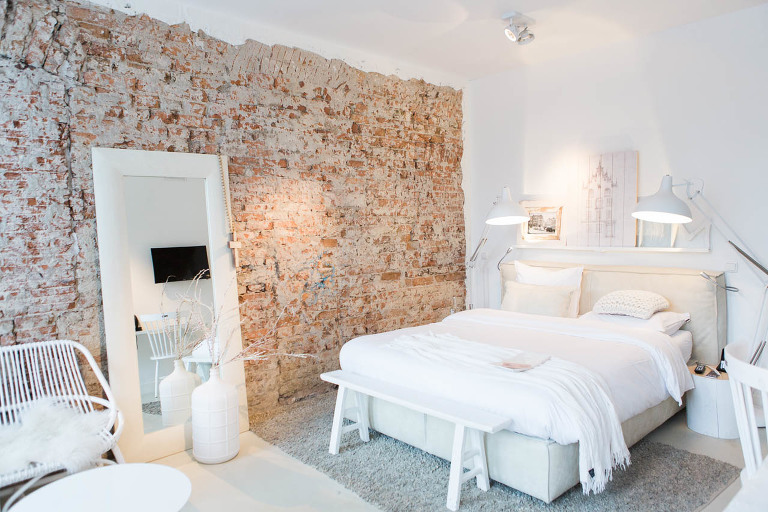 Collect Inspiration
First things first. When you read an awesome hotel review on a blog, or hear someone mention a wonderful Airbnb that they stayed in, make a note.
Pinterest is my favorite way to collect and store inspiration, and keeping track of hotels is no different. Every time I come across an amazing place where I would love to stay someday, it gets pinned to my Dream Hotels board. If I am looking for inspiration for our next trip, this is one of the places I look first.
But if we already know where we want to go, and I am looking for a hotel in that specific location, it can be hard to find on a Pinterest board crowded with tons of beautiful choices.
In order to keep things organized by location, I have a custom Google Map with hotels, apartments, villas or inns that I like. In the notes of each location, I put a link to any reviews or articles I have read about the place, and why I want to stay there.
Read More: How to Create a Custom Travel Map with Google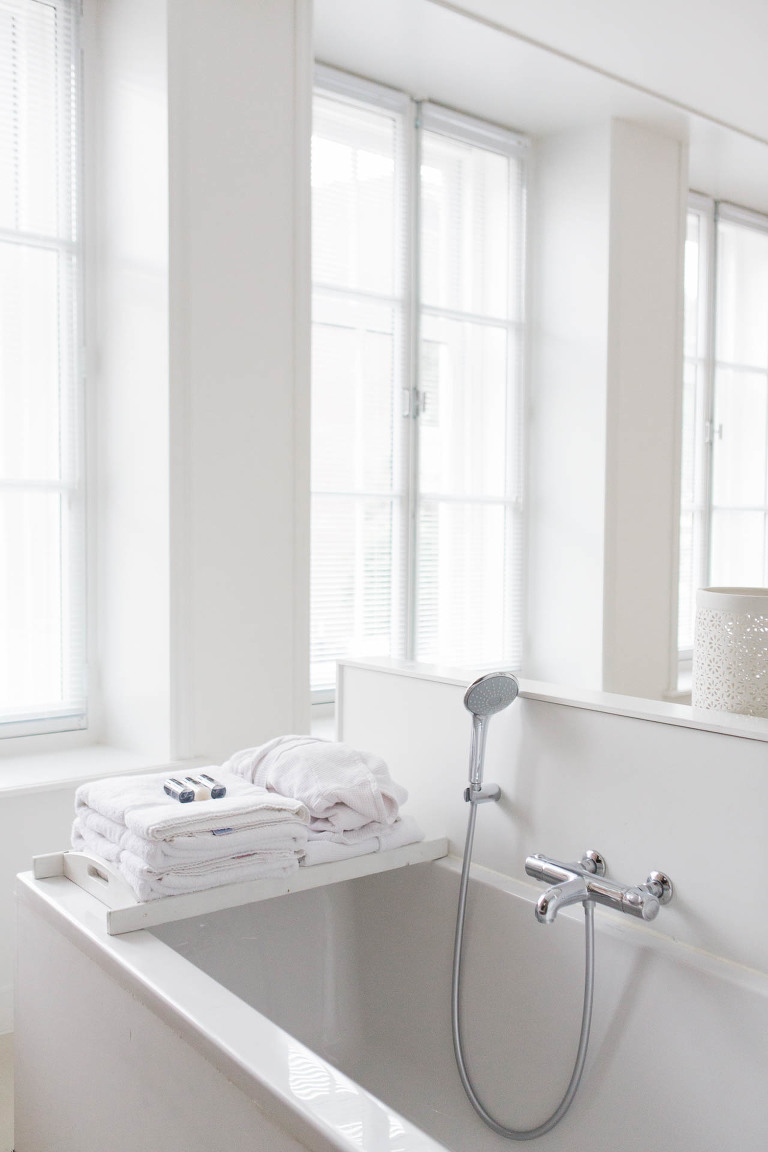 Where to Search
If you don't already have something in mind from your inspiration board, it is time to get searching. I like to start with my favorite travel guides, most of which are listed here in this post on Modern Travel Guides for Stylish Travelers. I also check my 36 Hours book and other magazines and websites like Afar, Travel + Leisure and Condé Nast Traveler to see if they have any recommendations listed. And sometimes I just google "best hotel in (location)" or something along those lines. I have actually found some nice places this way. Often a blogger's review will pop up, or I will find a great travel article with a recommended hotel.
But usually I end up on a travel search engine, because I really like to see all of the available options. These are some of my favorite places to search for accommodations: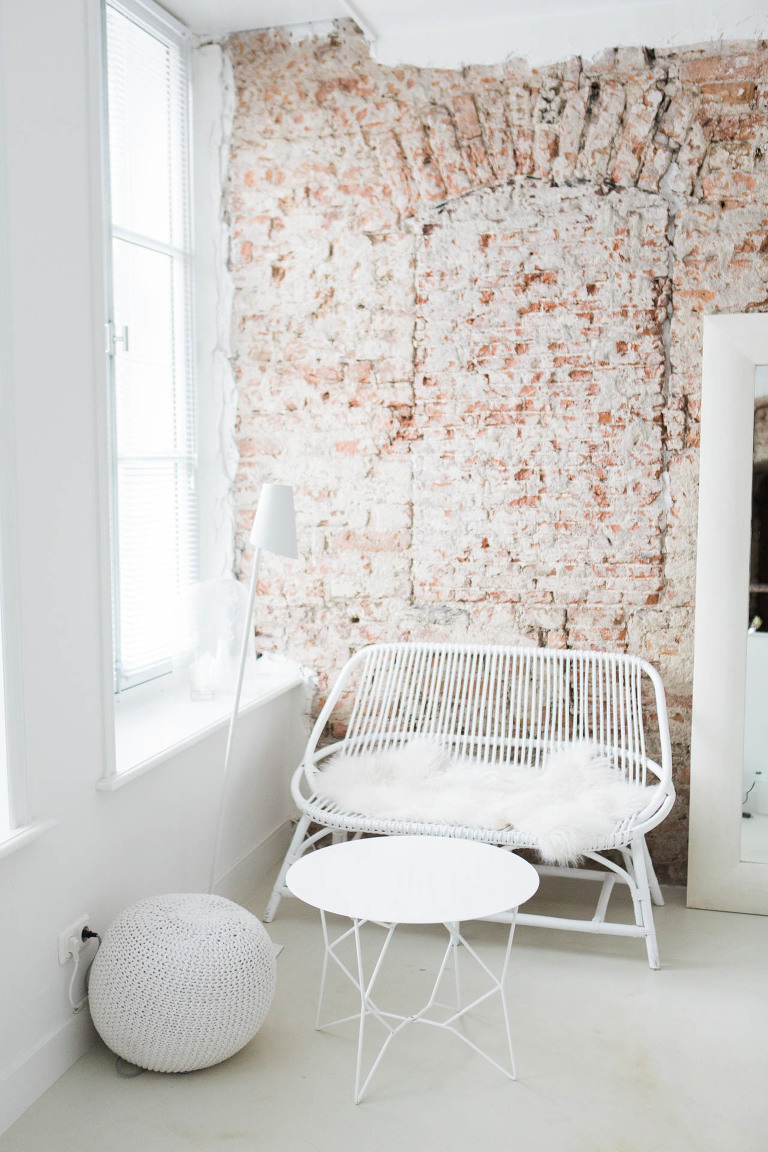 How to Search
While you are searching, especially if you are using one of the search engines above such as Booking.com, it is good to put in your parameters. This way you are only shown places that will be a good fit.
Here are a some things to consider:
Location –  Do you want to be right in the center of the city? Or are you ok with being a bit further out to save a little bit of money? If your trip is short, being close to the things you want to see and do could save you a significant amount of time.
Price – You should be realistic about your budget, but don't skimp. I believe it is better to pay a bit more for a place you truly love, but that doesn't mean that you have to spend a ton to find a nice place. Throughout our travels, we have stayed in a wide range of places, from five star luxury hotels all the way down to simple, inexpensive apartments. You really can find amazing places at any price point.
Rating – How many stars does it have on TripAdvisor, Booking.com, Airbnb, etc? I will rarely, if ever look at anything that has a score of less than 80% (8/10 or 4/5, depending on the site)
Amenities – What are your non-negotiables? Wifi, parking, baby cots, free breakfast, pool, workout facility, etc. Make sure to find out if these things have an extra charge.
Family Friendly – Do they accept children? (I am always surprised at how many places don't!) And is it a place that you would want to take your kids to? As our kids get older, we have found that it is usually preferable to stay in apartments or villas, as opposed to hotel rooms. On the other hand if you are traveling without kids, you may prefer a quiet, adults only retreat.
Desired Experience – Do you want your accommodations to actually be part of the experience? For example, I would love to stay in a castle in Scotland, in a Trullo hut in Italy, or in a treehouse in South Africa. In this case your search will focus on the experience you are after.
Membership Perks – Do you collect points from certain hotel chains? Often times elite status can get you upgraded rooms, free breakfast and other perks. Check if your preferred hotel chain has other properties available in the same location. For example in Budapest, we prefer the charming Boscolo over the nondescript Marriott. Both are part of the Marriott family, but the Boscolo is more unique, and has much more character.
Character & Style – This might not be important to everyone, but it is one of my non-negotiables when I am looking for a place to stay. I don't want to stay in a generic hotel that could be anywhere in the world. I like to stay in a place unique to the location we are visiting, full of character and style. And I usually look for hip or quirky over super fancy.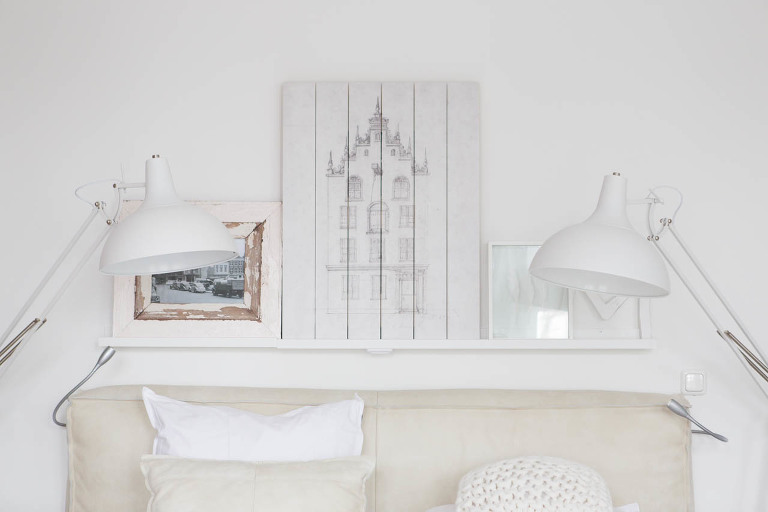 Read the reviews
No matter how amazing a hotel or apartment looks on their website, remember that photos can be misleading. A great photographer can make even the most run-down dumps look bright and inviting. It is important that to read all of the reviews you can find!
TripAdvisor is the first place I look for reviews. After a terrible experience at a hotel, I learned to start with the negative reviews first. Of course you may find a few negative Nellies, but there will also be some normal, usually positive travelers with invaluable insight. You can click on the reviewers name to see all of the reviews they have written. If they usually write glowing reviews, but this specific property only got 1 star, that is very telling. It is also good to see how the property responds to negative reviews. If the hotel manager is unapologetic and attacks the reviewer, this may be an indication that they treat customers poorly in person as well.
After reading the negative reviews, I read the positive reviews, and look at traveler photos. These are often snapshots with a phone or other non-professional camera, so keep that in mind. But they also might show what the professional photos don't. Such as the junkyard next door. Or the fact that the door won't even open all the way because the room is so small.
There is a lot of controversy around TripAdvisor, so be sure to check reviews on other sites as well, such as Booking.com, Hotels.com, or any other site that collects traveler feedback. I also like to google the "property name + review" and see what comes up. If you are lucky, you will find a blog that has reviewed the property in depth, along with photos.
Finally, check the property's Facebook page, if they have one, and twitter. You can see if people have given either positive or negative feedback, and how the property has responded.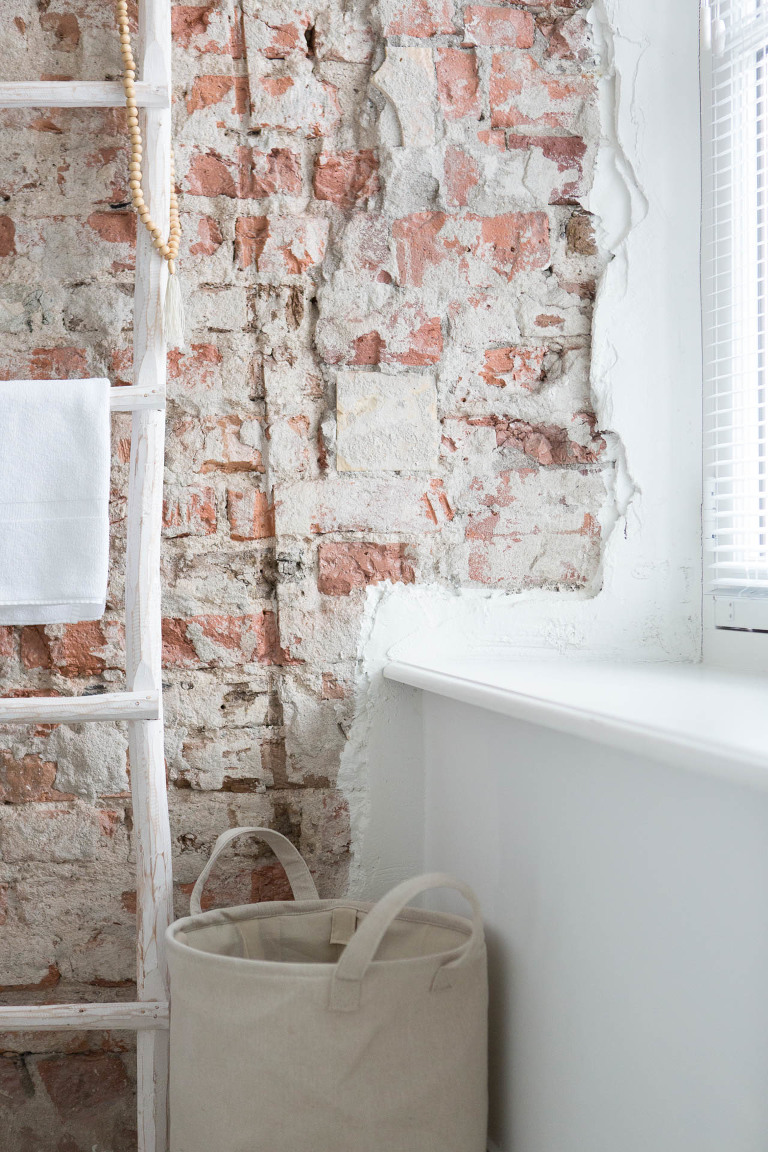 Choose a place
Making a decision can be super overwhelming.
I start by making sure that I have narrowed the choices as much as possible using the criteria above. This should get it down to a manageable number of options.
Then I go through a process of elimination. I start with a new browser window. Within that window, I open a new tab for every hotel or apartment I am considering. Then I go through each tab, checking the details and reading the reviews. If I decide that it isn't the right for us, I close the tab. Soon I am left with just a few tabs open, and can make a decision fairly easily.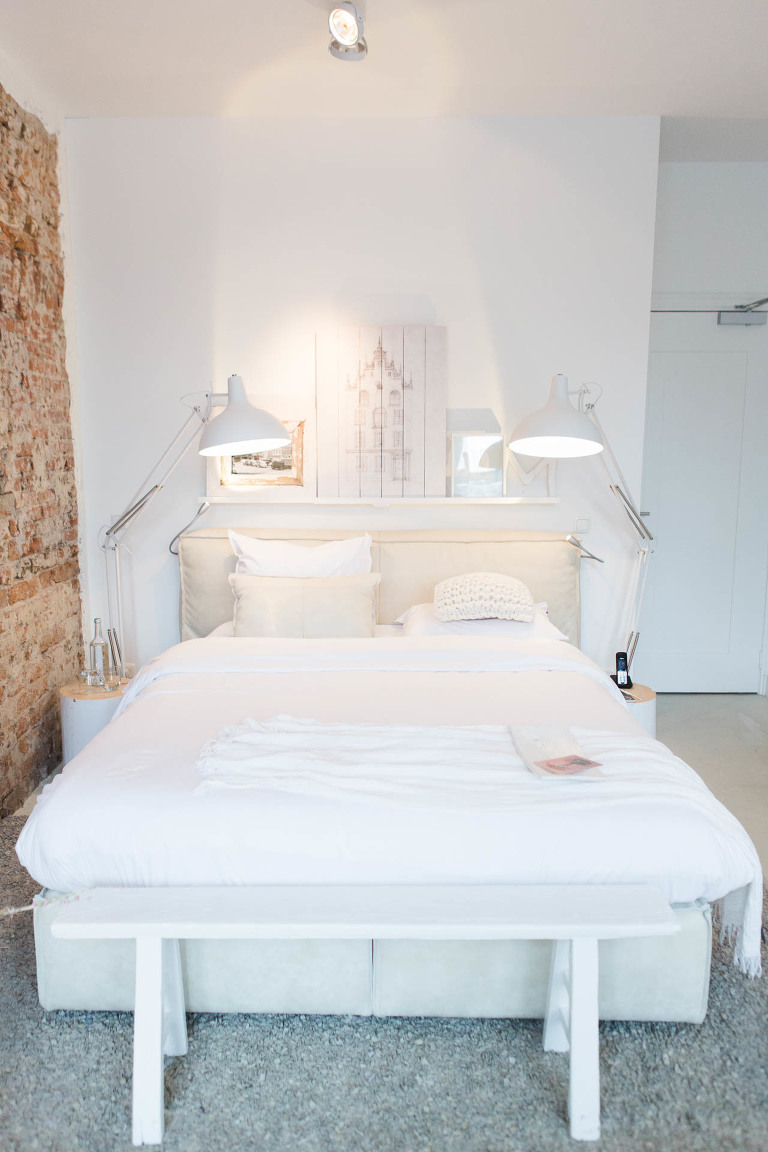 Get the best deal
Once I have chosen where I want to stay, I try to get the very best deal I can find. Every bit of savings counts, and it is worth spending a few minutes searching for a discount before booking. Google the hotel name to find all of the different sites that you can book from. You may find a great deal on a third party site. But more and more hotels are giving an extra discount to travelers who book direct. Check the hotel website and see if they can match or beat the rates advertised by other sites.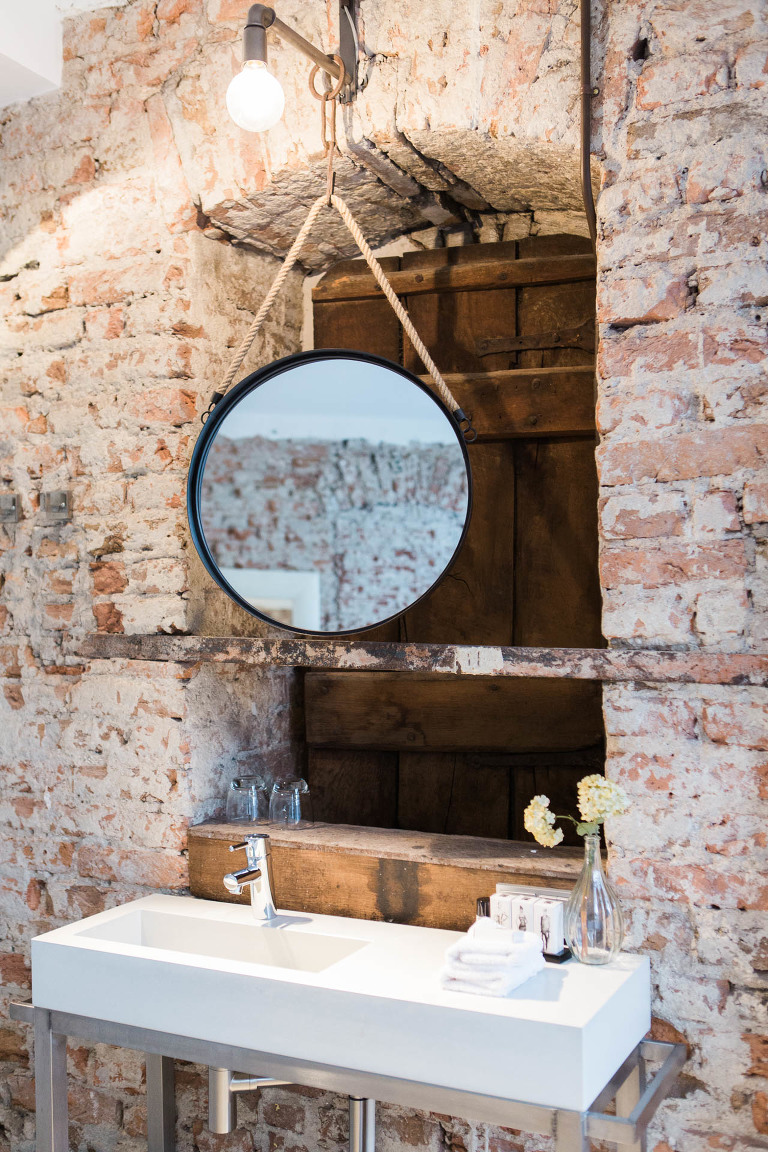 Enjoy Your Trip
You did it! You found a great place and it is all booked. Now relax, and don't second guess yourself. And most importantly, enjoy your trip!
Note: All images in the post are from my fabulous stay at the Mother Goose Hotel in Utrecht. 
How do you find places to stay when you travel? Do you prefer fancy hotels or hip Airbnbs? What are your non-negotiables?