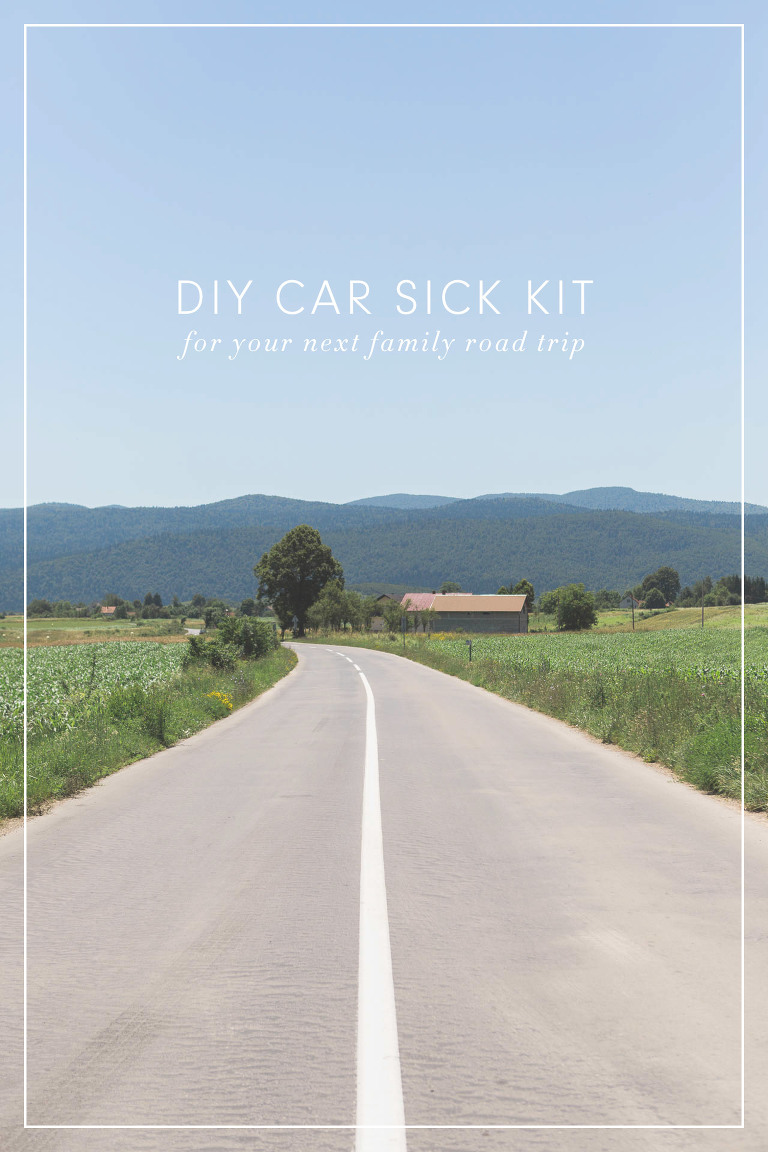 Long car rides with kids can be challenging on the best of days. But if you have little ones who are prone to car sickness, it adds a whole new dimension to the mix.
Both of my girls are very prone to car sickness. My older daughter used to get sick on even a 15 minute car trip, so for a long time we avoided road trips like the plague. (It probably didn't help that we were driving on the crazy winding roads of Honduras!)
After a few years of no road trips, we knew we couldn't avoid the car forever. So we put together a DIY Car Sick Kit to keep in the car, and it has saved us too many times to count. (We actually call it the Barf Kit, but that didn't seem like such a nice name, so I am now calling it the Car Sick Kit.)
They both still get sick occasionally, but the Car Sick Kit makes it possible for us to still go on, and even enjoy road trips.
This is what we include in our Car Sick Kit: