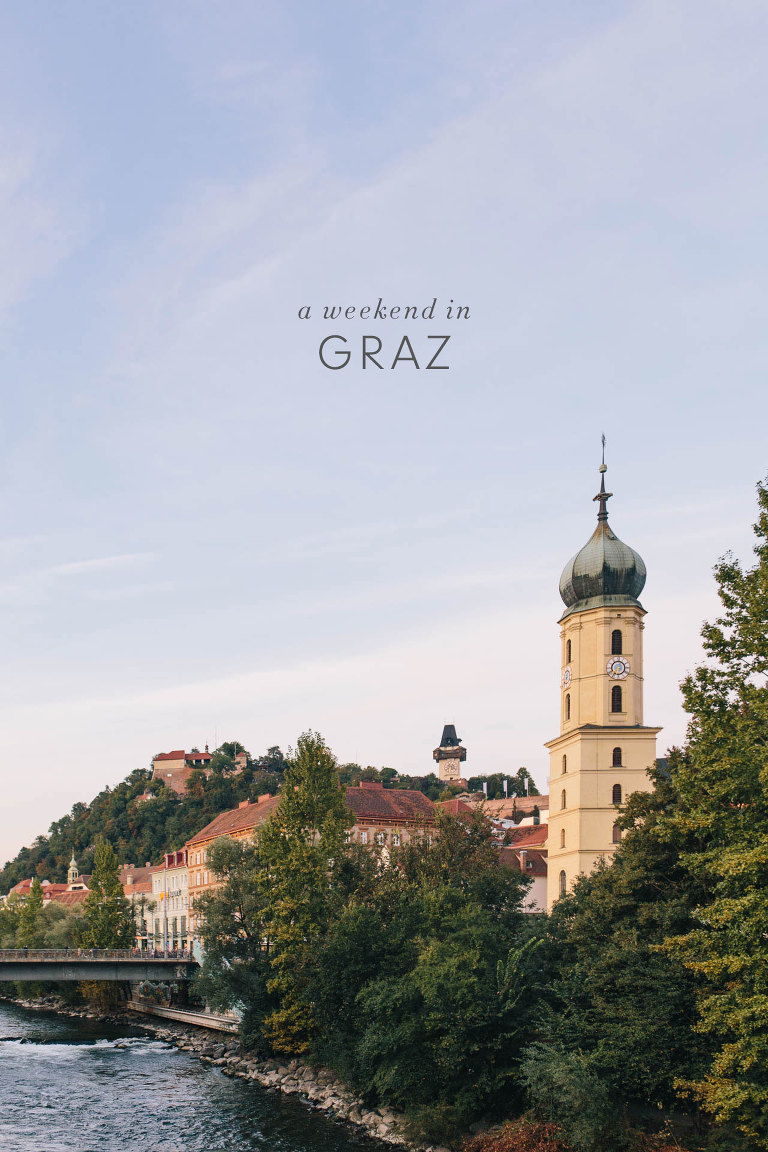 Graz may be the second largest city in Austria, but it is often overlooked for smaller Austrian towns such as Salzburg, Innsbruck, or Hallstatt.
But what Graz lacks in popularity, it makes up for in charm. The historic center of Graz (which is an UNESCO World Heritage Site) is filled with winding cobblestone streets, tall pastel-colored buildings, and cute squares. It has an undeniably hip vibe, with tons of art shops, design stores and trendy restaurants. Plus, in 2003, Graz was awarded the European Capital of Culture and in 2011, it was designated the UNESCO City of Design.
If you are looking for a fun and easy weekend trip from Vienna, don't overlook Graz! There is plenty to do to fill an entire weekend, and you will be pleasantly surprised by how family friendly it is.