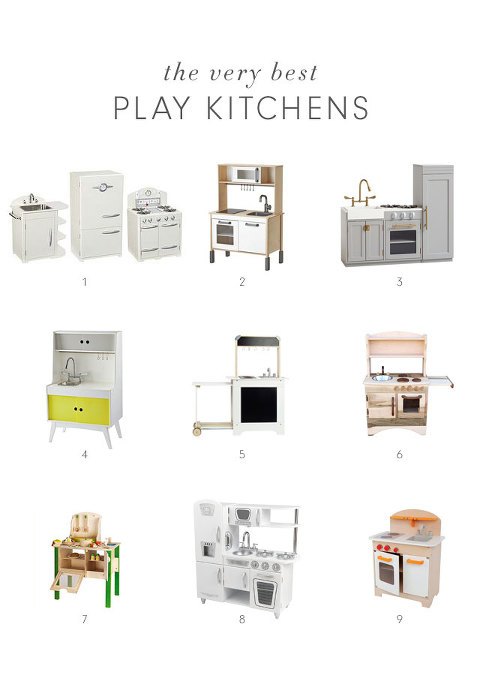 This post was originally written a few years ago, when I was going through the process of choosing the best play kitchen for our toddler. And to date, this is the most popular post on my site!
So I have given this post a complete makeover for 2016, to add in a few new play kitchens that have come out in the last year. I have also updated my opinions on a few of the play kitchens, after getting more personal hands-on experience with them.
A play kitchen is one of the best toy investments you can make. They encourage creativity, role play, language development and more. And it will be played with daily for years and years.
But choosing the best play kitchen can be quite complicated. I know, because I went through the same process for my own child a few years ago.
There were a few important requirements I was looking for in a play kitchen:
High quality and made of wood. Play kitchens get a lot of use, and I knew we would want it around for the long haul.
Eco-friendly and non-toxic. This is super important with all kids toys, but especially those that will be played with on a daily basis.
Have a small footprint since we move a lot and never know how large our living space will be.
Look nice enough to have it out in the living room or kitchen. (i.e. no large plastic eye sores!)
There are so many amazing play kitchens out there, for every budget and style! Below are the best of the best play kitchens, along with some pros and cons of each.