Traveling is the best way for your kids to learn about the world. But what about when an around-the-world trip isn't in the cards?
The next best thing is to read, and luckily there are some amazing children's books about destinations around the world.
While we love to read all different types of books in our house, my kids always seem to gravitate towards series of books. They become comfortable with the characters, format, or illustrations of a book, and are so excited when they can read more in the series. So naturally, we look for kid's travel book series. Our most treasured collection of books is the This Is Series from Miroslav Šašek, which is displayed proudly in the living room for everyone to enjoy as much as possible.
Below are 13 of the very best travel book series for kids. Each of these series of books cover multiple countries or cities, and are sure to teach your little ones a thing or two.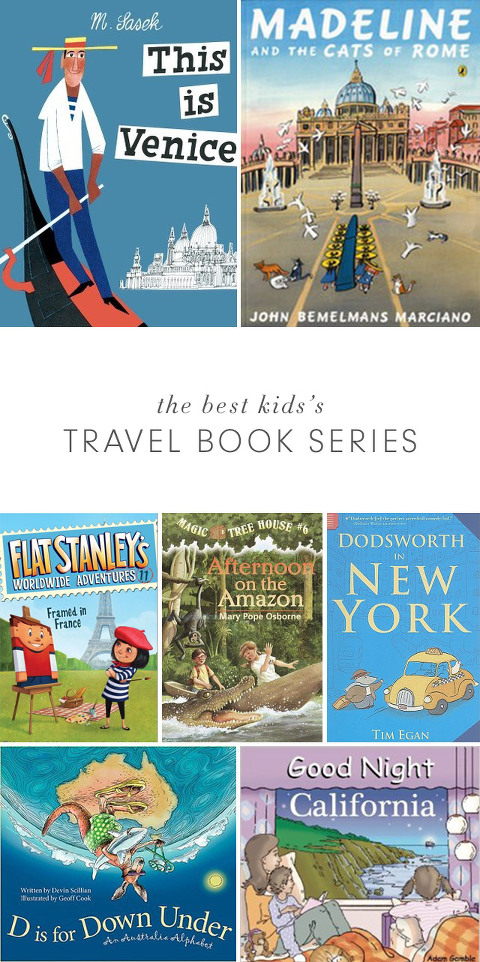 The Best Kid's Travel Book Series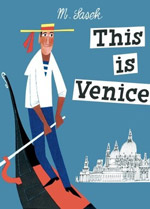 Miroslav Šašek's This Is Series  |  Miroslav Šašek's gorgeous vintage children's books aren't just for kids! I started my collection long before my oldest was born, and now we enjoy them together. These are exact replicas of the books initially released in the 1960's, and I love seeing how things have changed. There is a special "This is Today" section in the back updating any outdated facts from the book.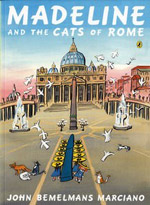 Madeline  |  Another of my favorite classic vintage children's books. Madeline may live "in an old house in Paris that was covered in vines", but that doesn't stop her from traveling to London, Rome and even Washington DC. Since Ludwig Bemelmans' grandson is now writing these lovely rhyming kids books, I am hoping she will travel to many more cities. Fingers crossed that Madeline comes to Vienna next! (I can always hope, since Bemelmans was Austrian!)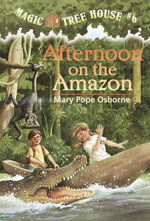 Magic Tree House  |  My daughter's favorite books of all time! Jack and his sister Annie go on numerous adventures with the help of their magic treehouse. Not all of these are about traveling to a different city or country, but many are. I am amazed at how much kids learn from these books. The Magic Tree House Fact Tracker books are great non-fiction companions to many of the stories.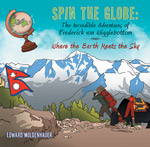 The Incredible Adventures of Frederick von Wigglebottom  |  Part of the Spin the Globe series, these stories started when the author ran out of ideas for his children's bedtime stories. He had them spin the globe and point to a spot, which would become the setting of the next story. I really appreciate that he didn't start with the usual destinations (London, Paris, Rome). Instead, the books are set in Australia, Morocco, Peru, Norway, Belize, and Nepal.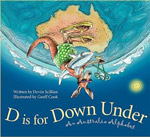 Discover the World Alphabet Books  |  Learn about each country, from A to Z. These books are packed with information about everything from famous landmarks to traditional celebrations.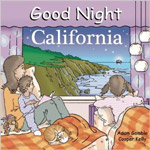 Good Night Our World  | For the littlest travelers, say good morning, good afternoon, and good night to the major sights in each city. This is a very comprehensive series, and you will likely find a book for where you live and where you are traveling to!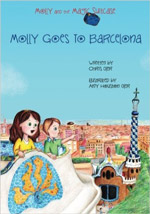 Molly and the Magic Suitcase  |  Molly and her younger brother Michael travel the world using their magic suitcase, making friends along the way. Their new friends teach them about the language, food, culture and geography of their country.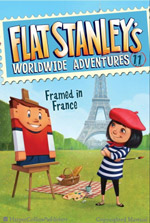 Flat Stanley Worldwide Adventures  |  Everyone's favorite flat little boy, Stanley Lambchop, has been traveling with families around the world for years, bringing back photos and souvenirs along the way. It is only fitting that he now have a series of books documenting his adventures. So far you can follow Flat Stanley to 10 different locations, with more to come.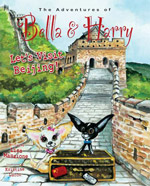 Adventures of Bella & Harry  |  Bella and her little brother Harry are adorable chihuahuas who travel the world with their family, learning all about a new destination in each book. Join them as they explore cities such as  Istanbul, Barcelona, Athens, Cairo, Beijing, Berlin, Jerusalem, Dublin and more.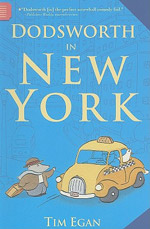 A Dodsworth Book  |  Dodsworth and his crazy friend the duck visit Paris, Rome, London, New York and Tokyo, and will keep your kids giggling the whole time. These books are perfect for beginning readers.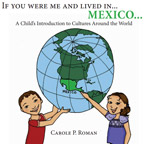 If You Were Me and Lived in…  |  This award winning series shows kids what it would be like to live in different countries around the world. Each book focuses on things that interest kids: food, celebrations, language, clothing and more.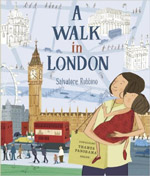 A Walk In  |  Join a girl and her mother in London, a girl and her grandfather in Paris or a boy and his father in New York in these beautifully illustrated books full of fun facts.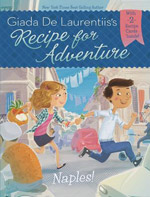 Recipe for Adventure  |  Giada de Laurentiis's fun series Recipe for Adventure features Alfie and his older sister Emilia, who are transported to a different famous food cities such as Naples, Hong Kong, Miami and others. Each of these adventures helps them "learn first-hand how food cannot only take you places but can also bring you back home."