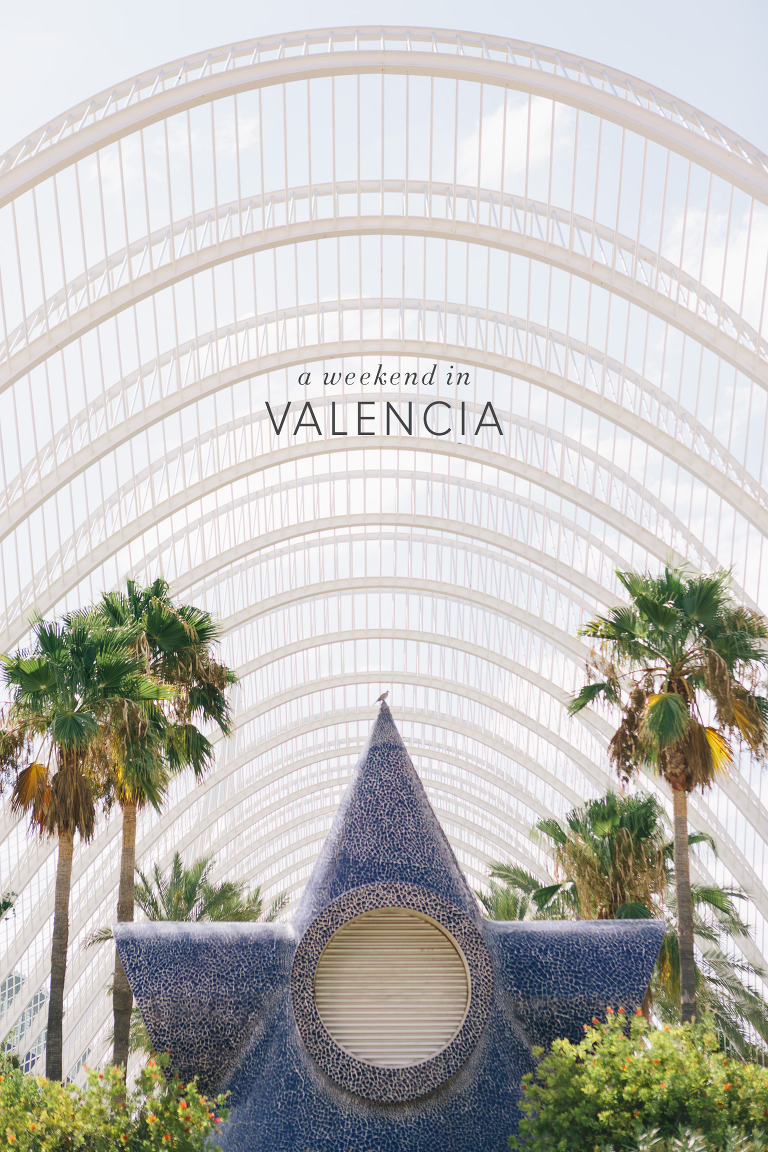 The third largest city in Spain, Valencia has a little something for everyone. A beautiful historic city center, gorgeous sandy beaches, great food, warm weather, plenty of culture, and as much nightlife as you can handle. We took a road trip along the Eastern coast of Spain this summer, starting in Valencia, before heading north up the coast to Sitges and the Costa Brava.
TRAVEL
There are direct flights right into Valencia airport (VLC) from most major cities in Europe. From Vienna, it was only 2 1/2 hours. From the airport, the city center is easily reachable by the underground Metro. Taxis are also plentiful and relatively inexpensive.
EAT
L'Estimat  |  My husband's favorite food in the world is Paella, so of course we were on a mission to find the best paella in Valencia. The word on the street is that L'Estimat is the place to eat Paella, and the time to go is Sunday afternoon. We made reservations a few days in advance, and it was a good thing we did, as they were packed starting right when they opened at 1pm. The paella was amazing, and the view of the ocean from our table wasn't too bad, either.
Horchateria Santa Catalina  |  Horchateria Santa Catalina is the oldest and most well-known Horchateria in Valencia, right in the center of old town. Horchata is a very sweet, creamy, slightly grainy drink made from tigernuts, usually served ice-cold in a tall glass with fartons. Fartons are flaky pastries in the shape of a breadstick, perfect for dipping in your glass of horchata. In addition to horchata and fartons, Horchateria Santa Catalina also serves delicious fresh churros con chocolate. But don't expect the sugar covered churros we are accustomed to in the U.S. These are not sweet on their own, and are intended to be dipped in the cup of thick melted chocolate. For the non chocolate lovers out there (me!) you can sprinkle some sugar on top of your churros.
Bocados Café  |  A great spot for fresh fruit smoothies, a quick bocadillo, or sandwich, and a bowl of refreshing gazpacho.
Agua de Valencia  |  A very popular drink in Valencia, Agua de Valencia is a mix of Cava, vodka, gin, and orange juice served in a sangria pitcher. It was invented in the 1950's at the Café Madrid de Valencia, but can now be found at almost any restaurant in Valencia. It is so refreshing, especially on a hot day. But be careful, it is quite strong!
SLEEP
Petit Palace Germanias  |  In the up and coming Russafa neighborhood, this is a great kid-friendly boutique hotel. We loved the location, right in the middle of a ton of great tapas places and a short walk from the Old Town. They also have free bicycles to use, which was great for an early morning ride before the kids were awake.
Check the latest prices on:  Booking  |  Hotels.com  |  Agoda
Read reviews on:  TripAdvisor
SEE & DO
City of Arts and Sciences  |  Designed by Santiago Calatrava and Félix Candela in the former riverbed of the river Turia, the City of Arts and Sciences is a huge, futuristic complex housing many museums, an opera house, a performing arts center, a planetarium and one of the best aquariums in Europe, the Oceanográfic. If you are traveling with kids, the Oceanográfic is a great way to spend a few hours, and everyone will enjoy marveling at the incredible architecture of the entire center.
La Playa  |  While I wouldn't visit Valencia solely for the beach (there are better beaches in Spain), the Playa de la Malvarrosa is a beautiful, family friendly beach that is easily reachable by bus from anywhere in the city. There you will find a very wide stretch of golden sand, relatively calm waters, and plenty of restaurants lining the promenade. We spent a beautiful Sunday morning relaxing at the beach, before heading up toL'Estimat for a delicious Paella lunch.
Old Town  |  There is so much to see and do in the  historic old town of Valencia. Although it can be pretty crowded and touristy, there are a few sights you simply must see. The UNESCO World Heritage Site La Lonja de la Seda, the hip Barrio del Carmen, Mercado Central, Catedral de Valencia, and Plaza de la Virgen are all within walking distance in the old town and if you head out early enough in the morning, you will have them all to yourself.
Russafa  |  The Russafa (or Ruzafa) is Valencia's hippest neighborhood, filled with great shops, tapas restaurants, bars, sidewalk cafes, and a very popular and lively market. The neighborhood is funky, colorful, stylish, and a little gritty. In contrast to the touristy old town, the Russafa is filled with locals and will give you a much better feel for the city of Valencia and its people.
MORE
Spaniards eat dinner late! Most restaurants in Valencia don't open until 8:30 or 9pm at the earliest. If you are traveling with little ones who are usually in bed by 7pm, this could cause a bit of a problem. If your little ones can't make it to a 9pm dinner, try eating a big, late lunch, then grab a baguette and some fresh serrano ham to make quick sandwiches before bed.
Read more about our road trip through Spain.
Looking for more Travel Guides?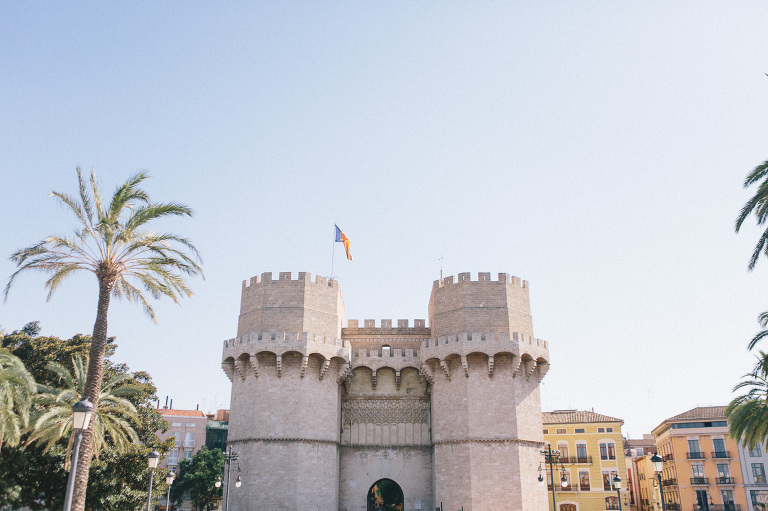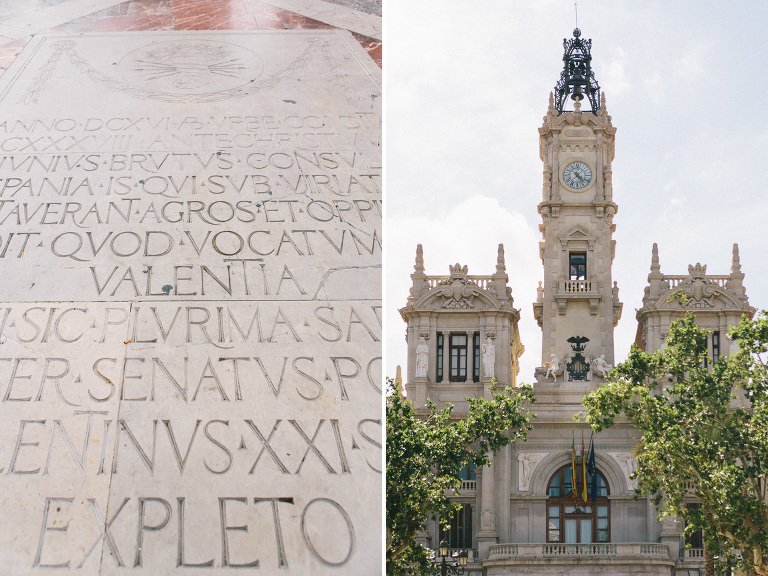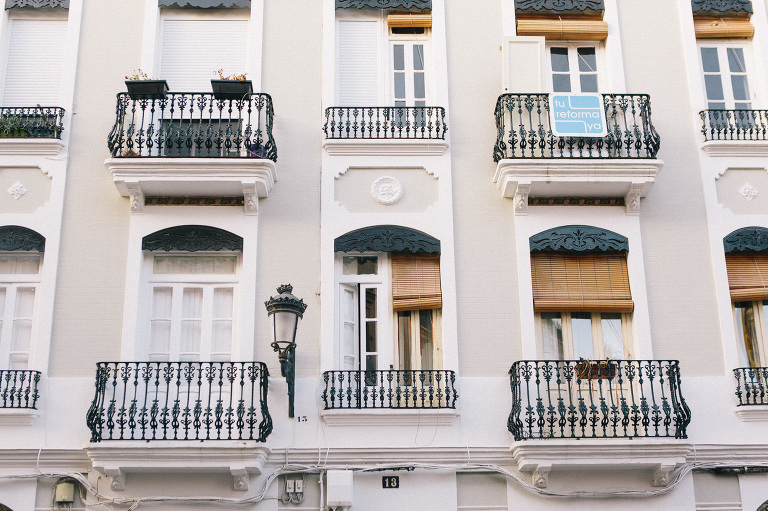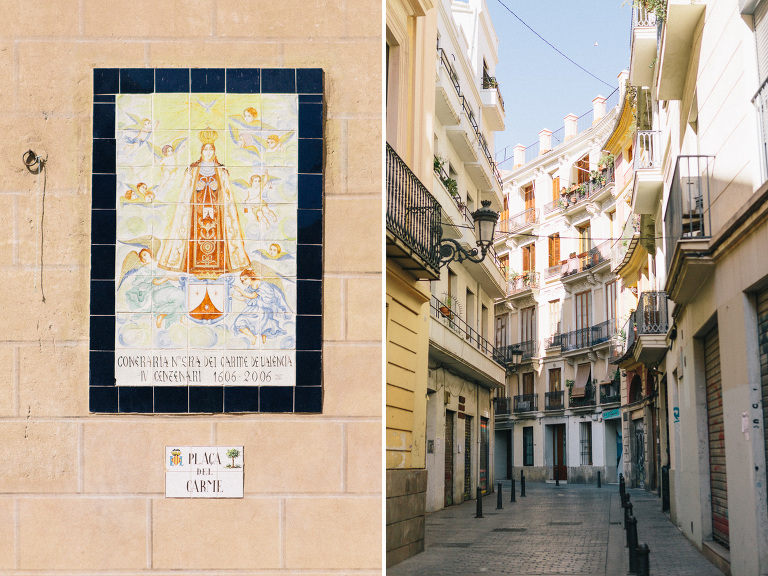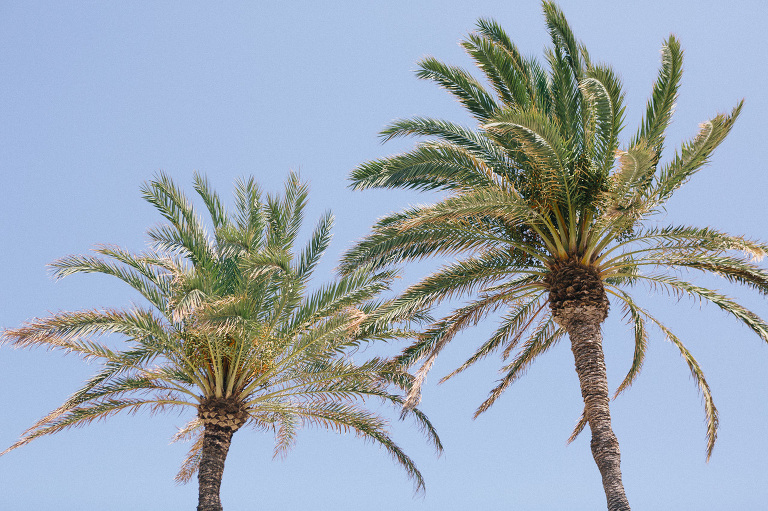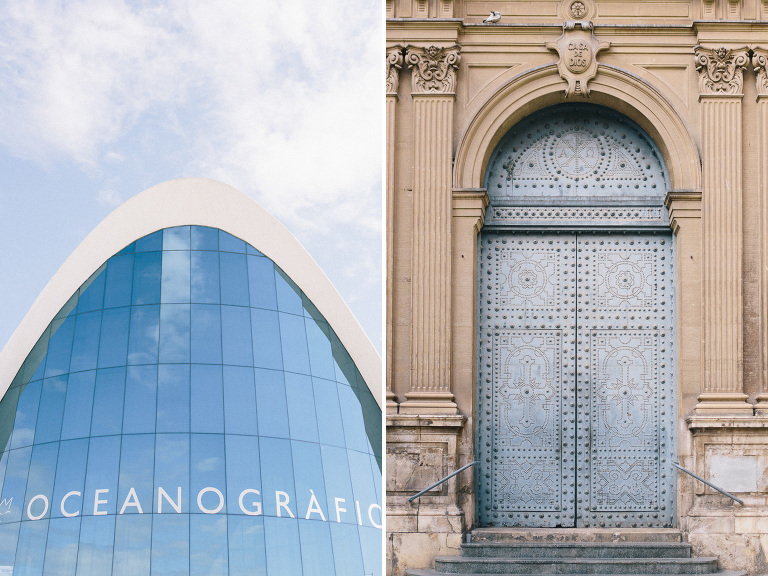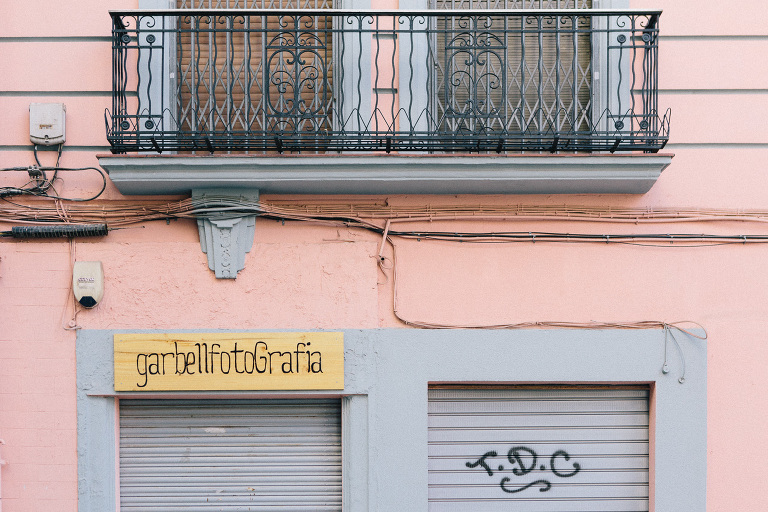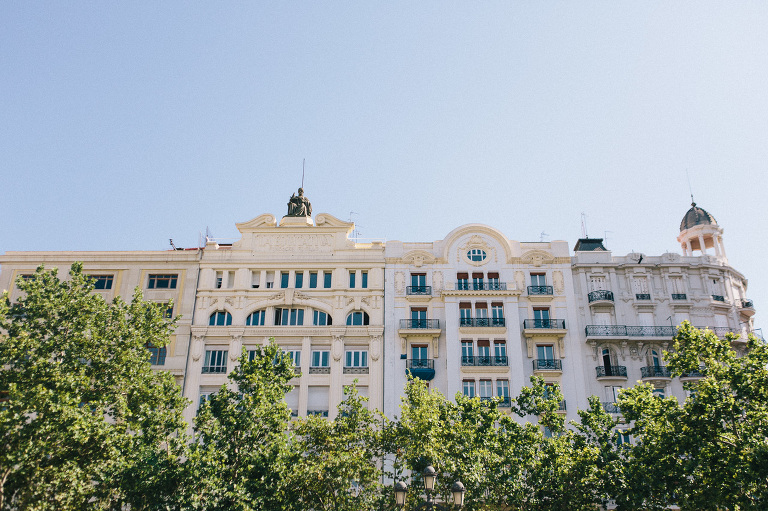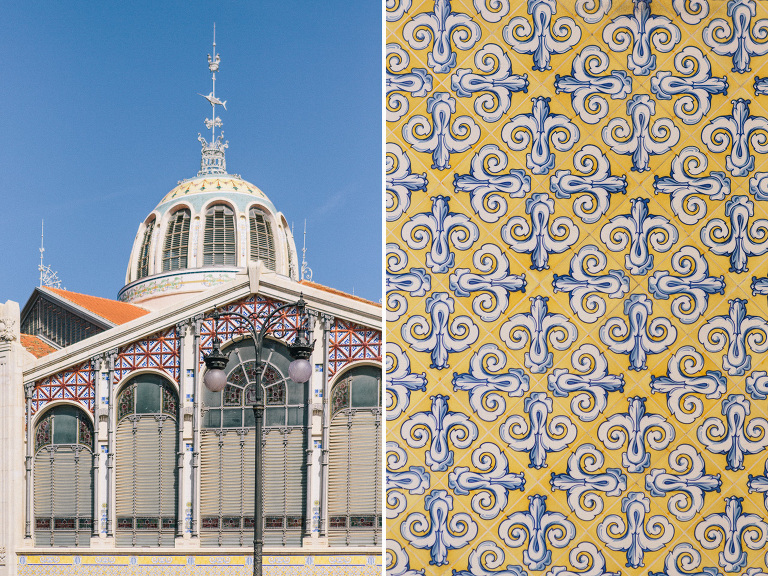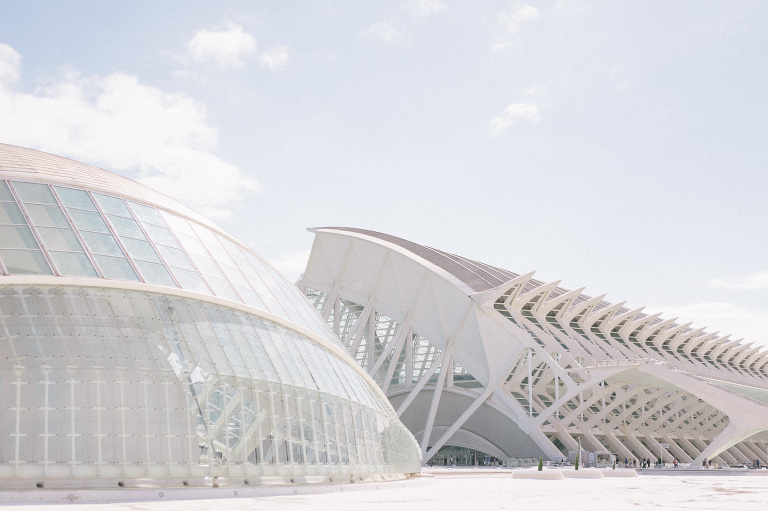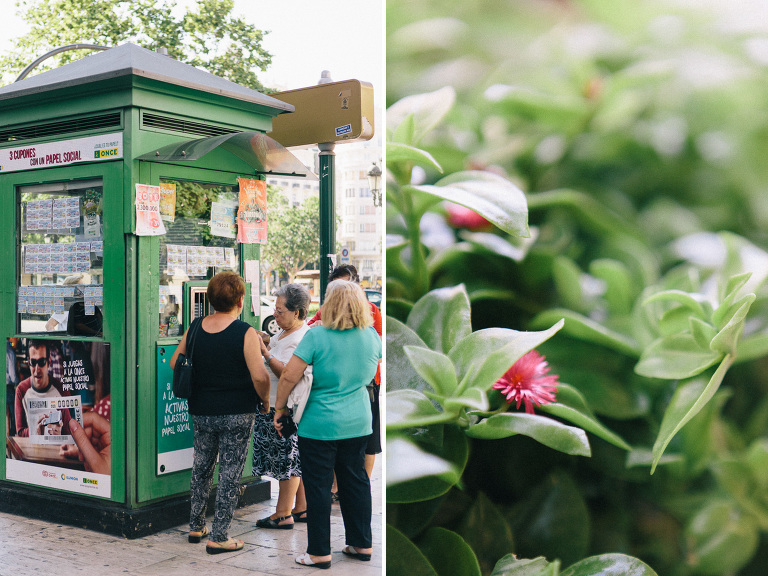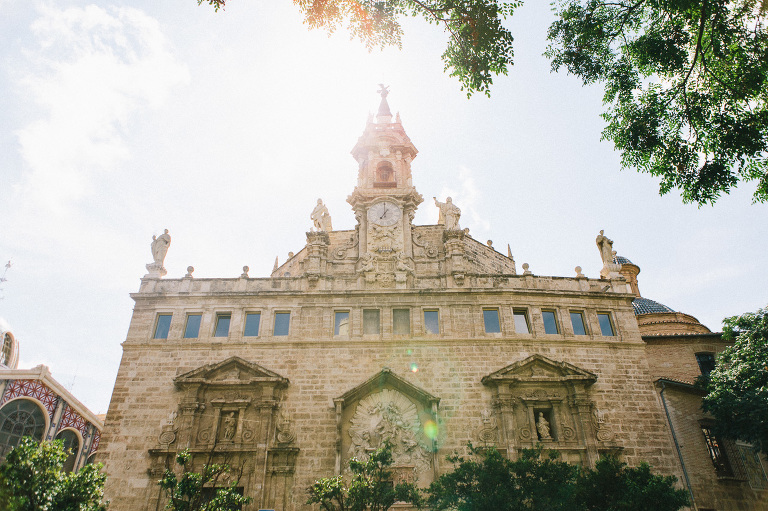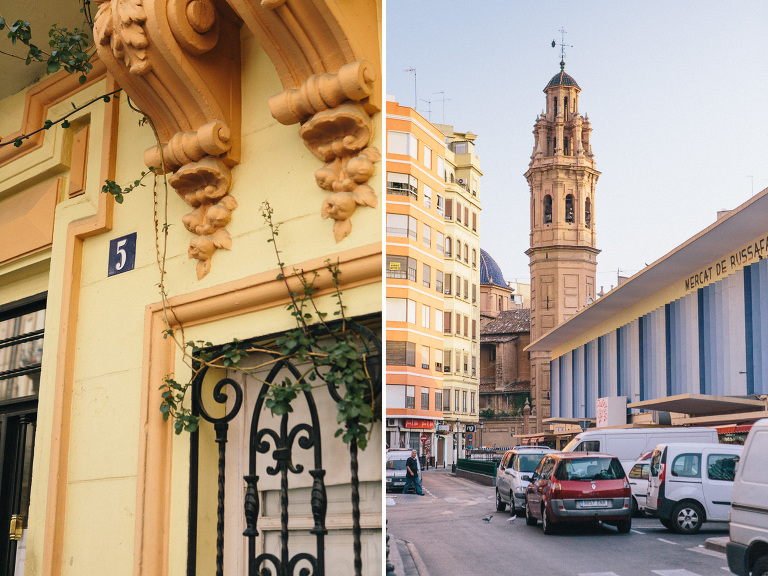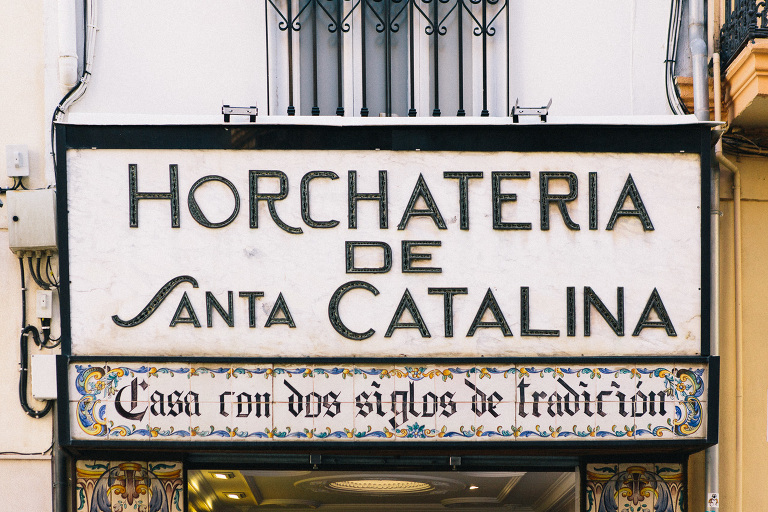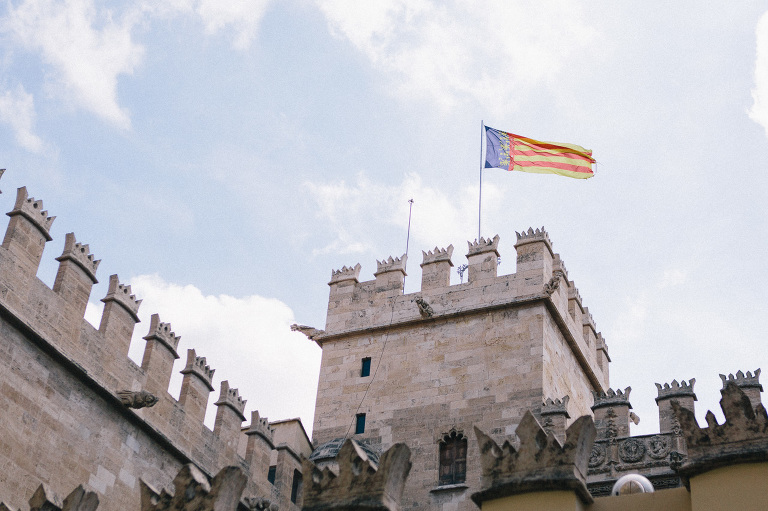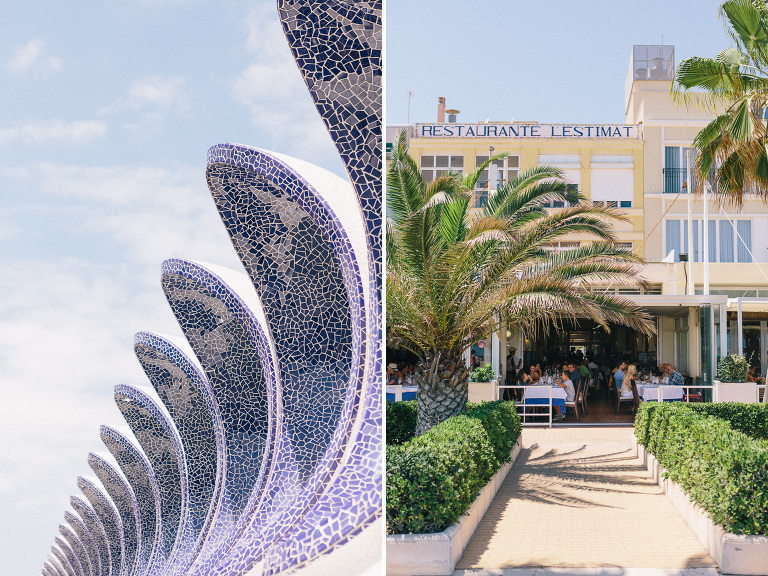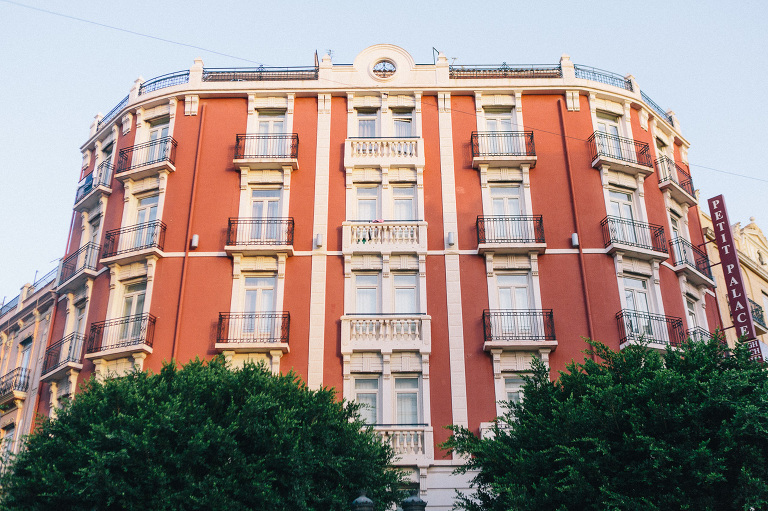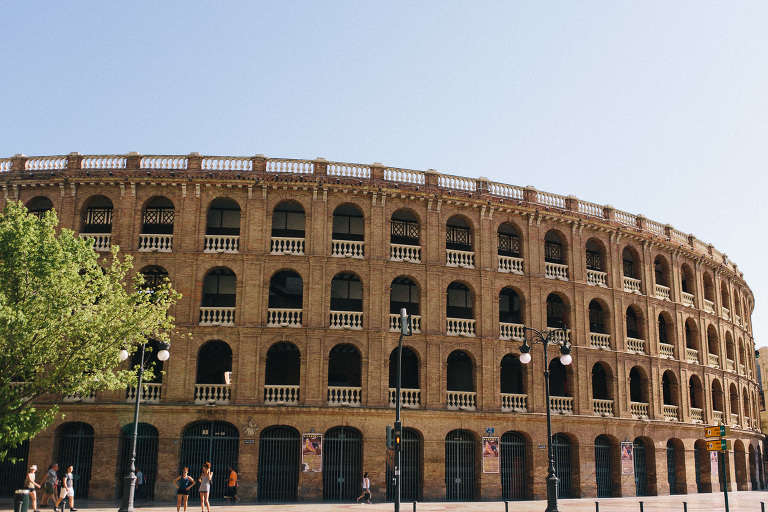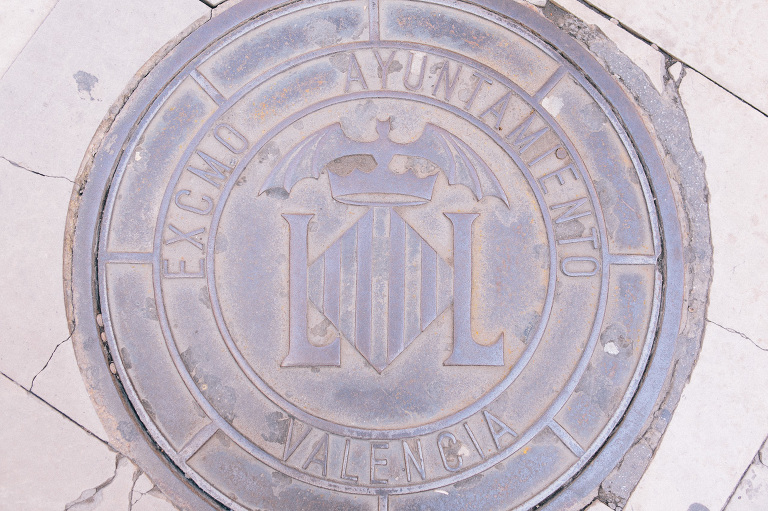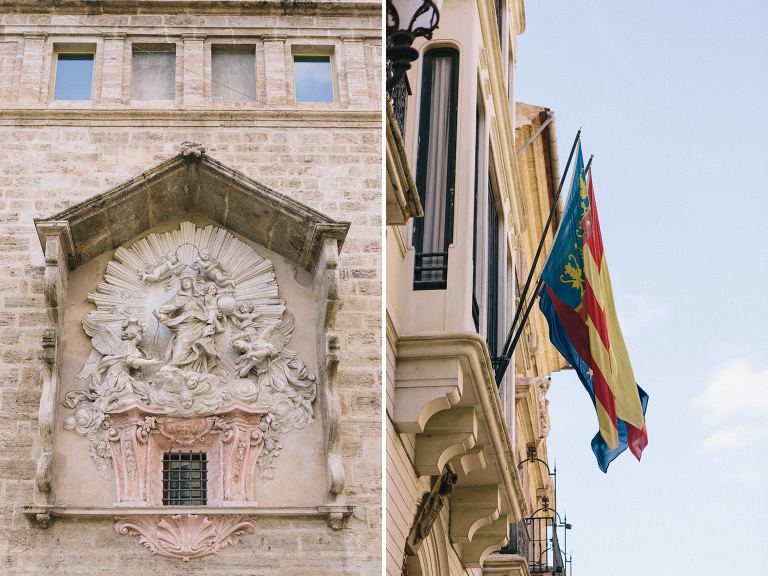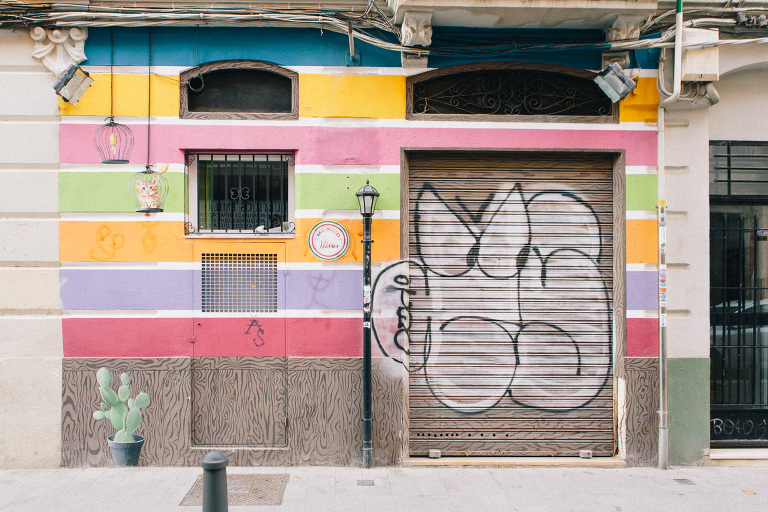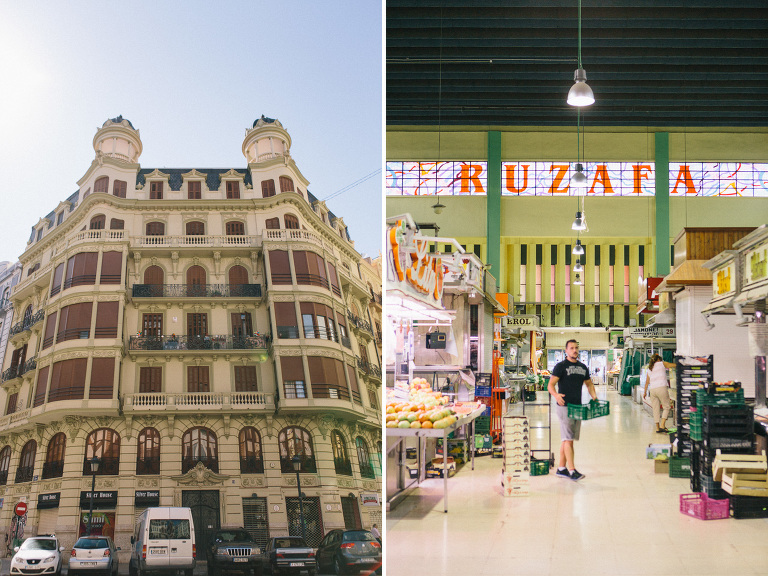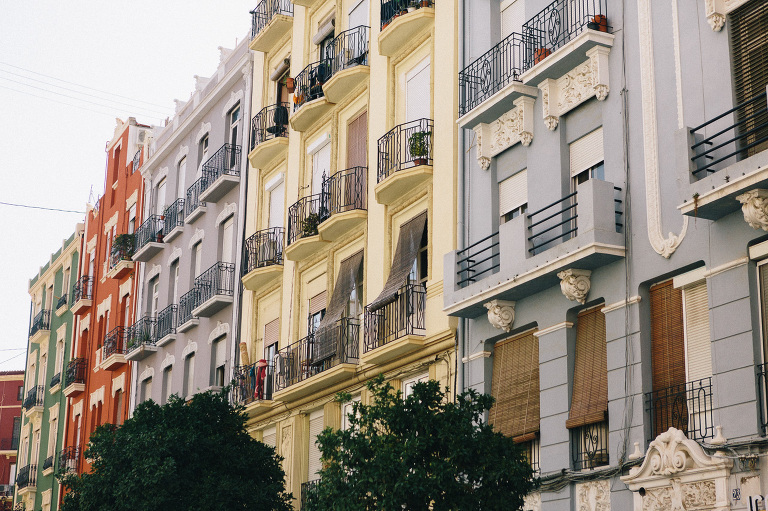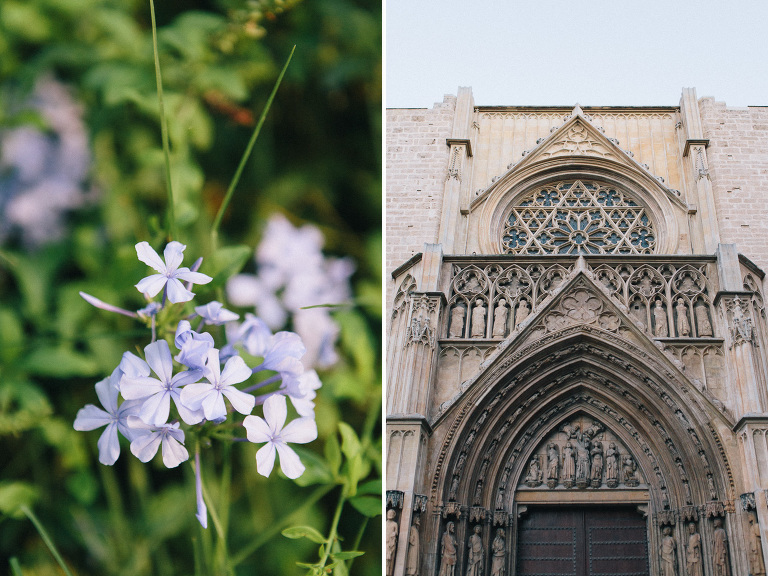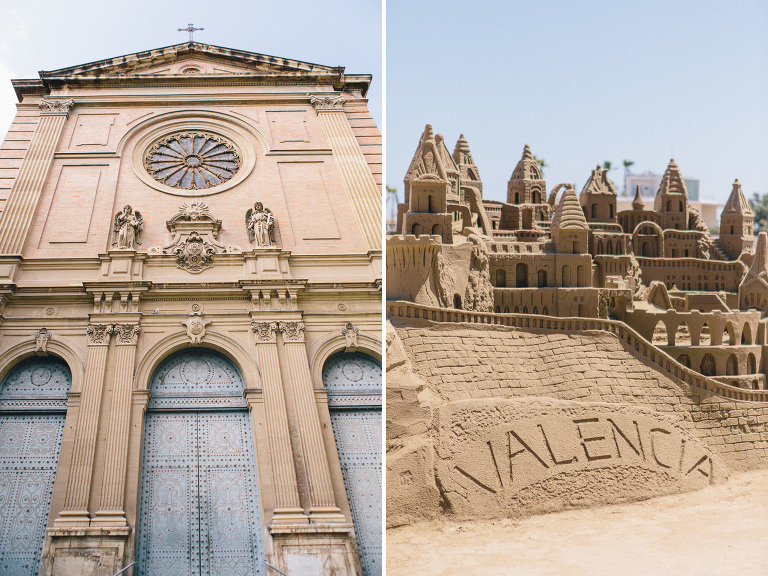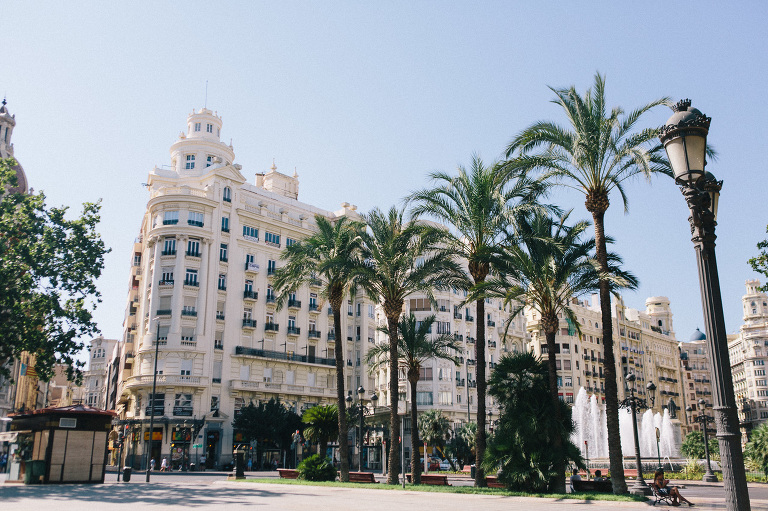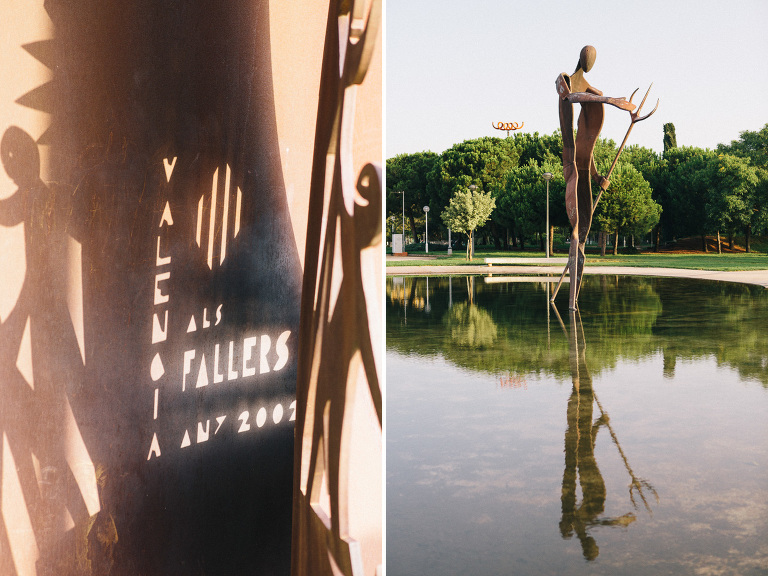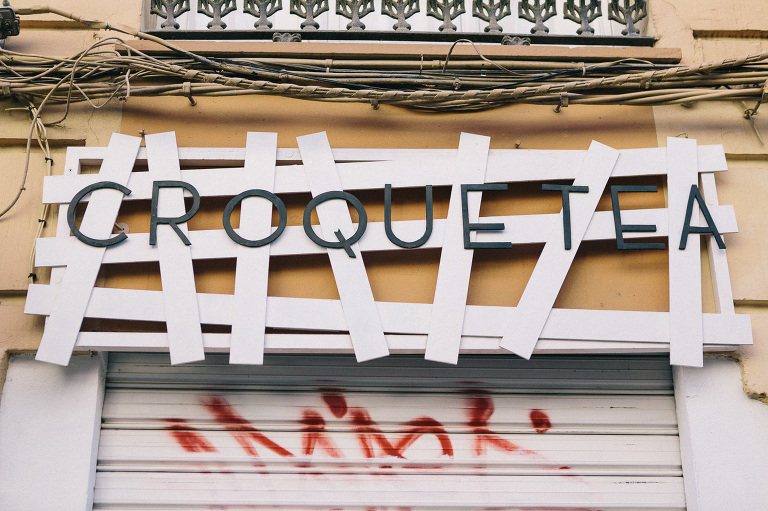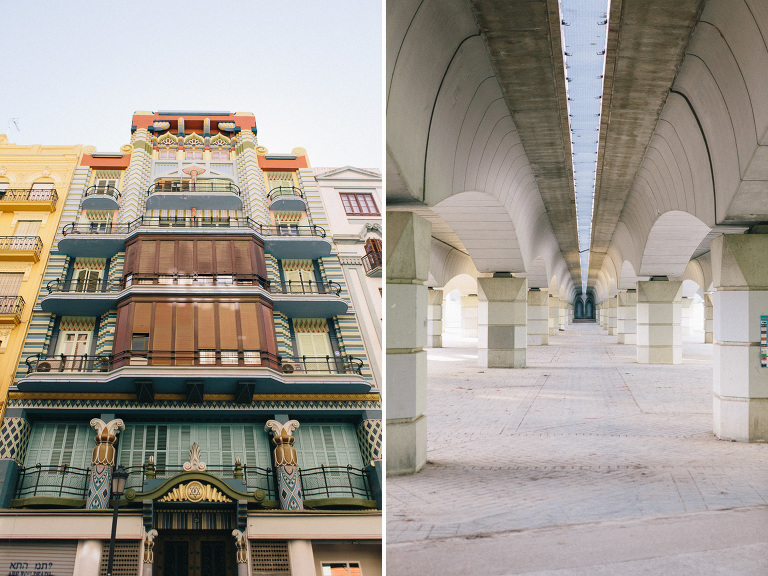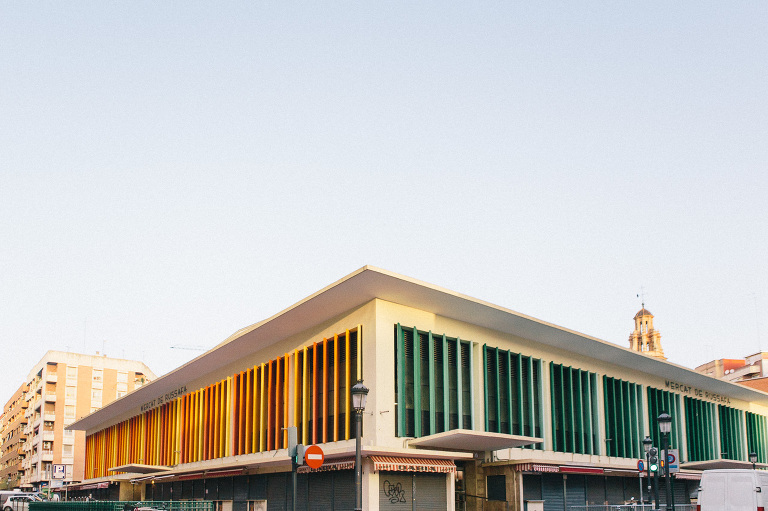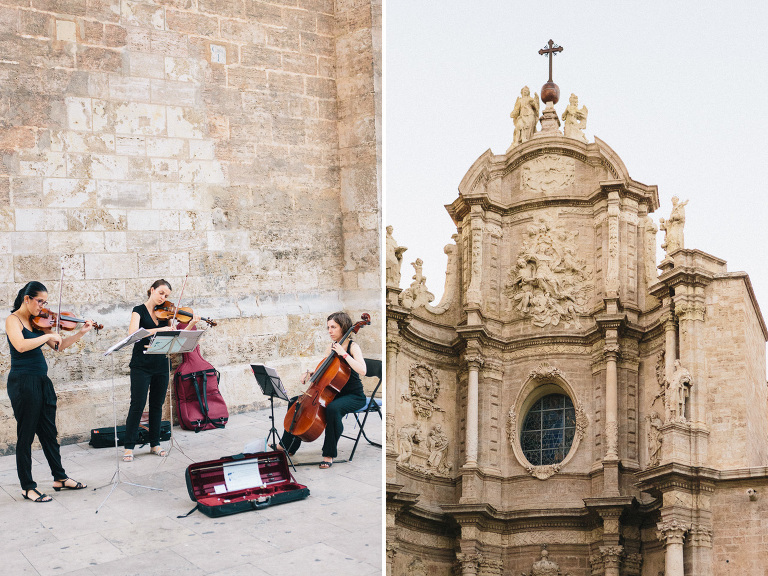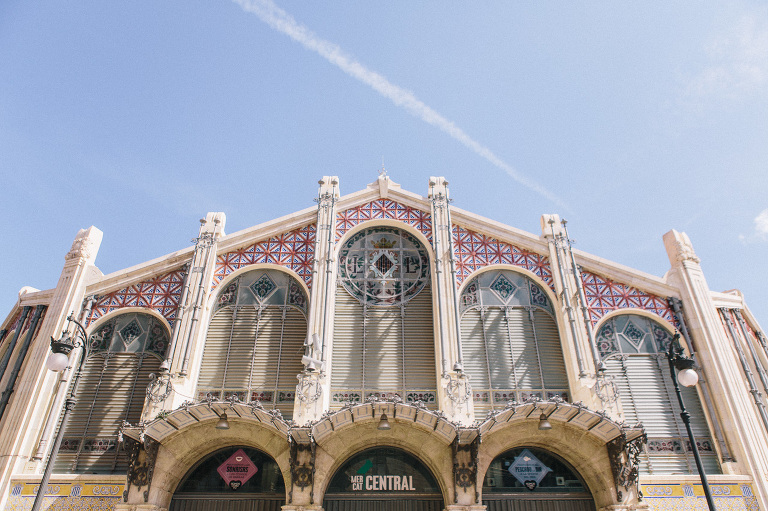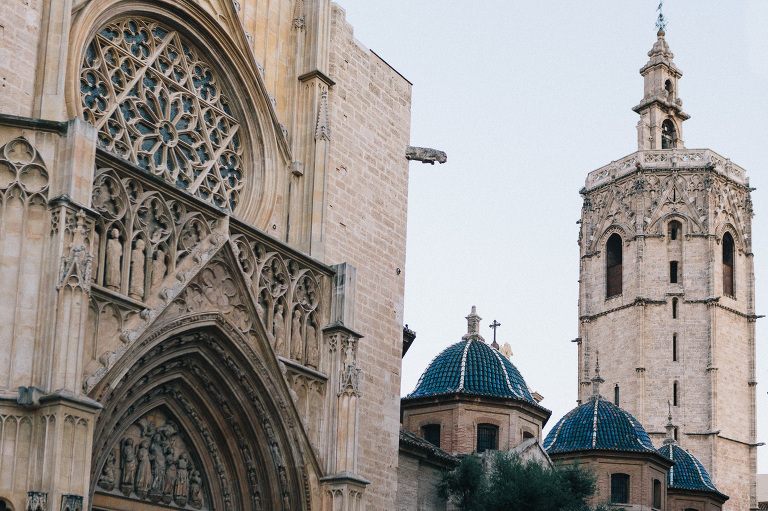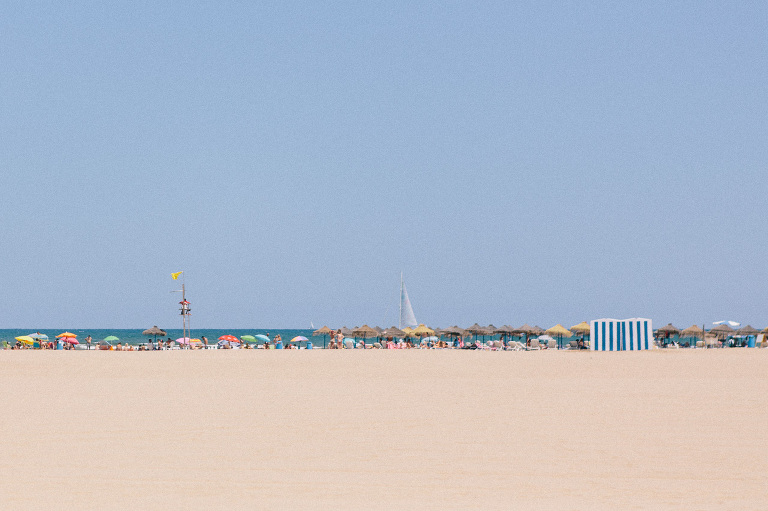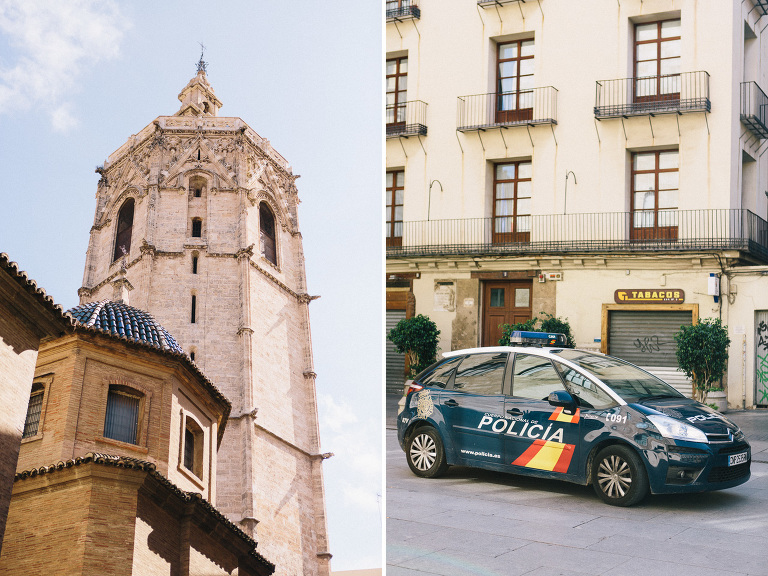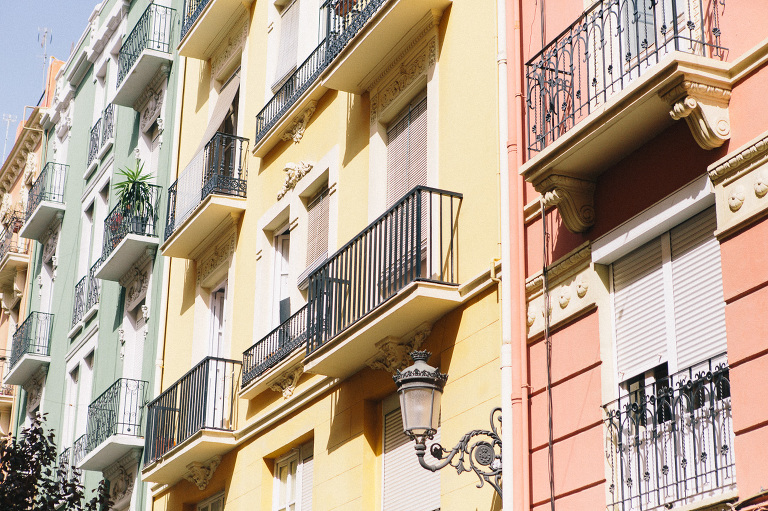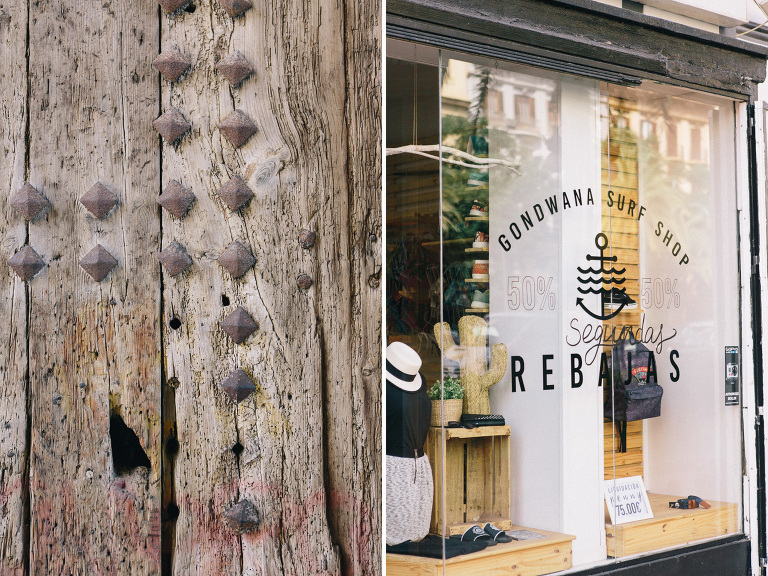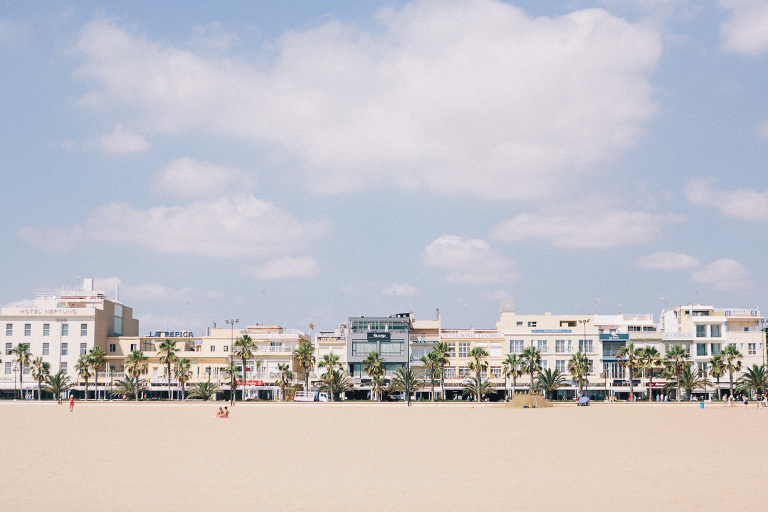 P.S. – More Travel Guides