A few months ago Avery started asking to go to the snow.  I have no idea where she got that crazy idea, since both of her parents are happy in weather that is above 70 degrees.  But she wouldn't stop talking about it.  Seeing all of the Frosty the Snowman books and movies around the holidays didn't help anything.  She was set on seeing snow.  Since there is about a zero percent chance of us getting snow in San Francisco, we had to get creative.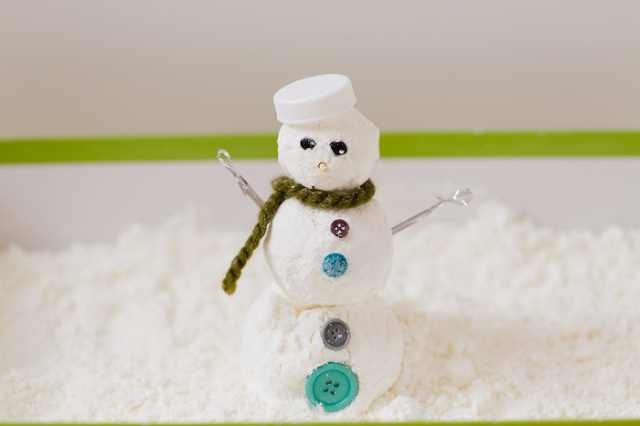 With a few boxes of cornstarch, some shaving cream, and some materials from our
treasure box
, we made snowmen from the comfort (and warmth) of our living room.  Hours of fun playing with the fluffy white powder and no freezing fingers and toes. Perfect, in my opinion.
She is still talking about the snow, however, so I might not be off the hook that easy…
You may also be interested in...